Inspiring Graduation Speeches
The Best Commencement Speeches, Ever
You just spent the past four years burning the midnight oil for a piece of paper that says, "I did it! I graduated." What you do next is up to you — not some course catalog — and to guide your journey, NPR has handpicked the wisest words addressed to students like you, going back to 1774, in an interactive website called The Best Commencement Speeches, Ever.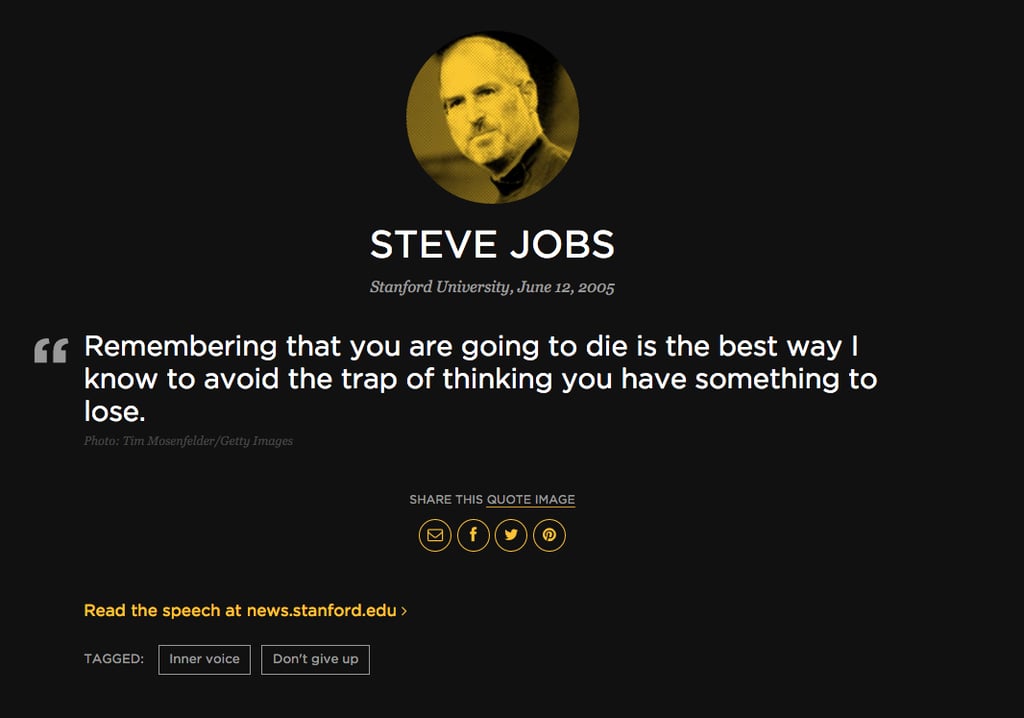 The hub can even filter speeches with very important, specific messages, like "you only live once," or "YOLO" in Drake speak. Over 300 commencement addresses have been labeled with tags like "embrace failure," "play," "be kind," "unplug," and "fight for equality."
Some of our favorites were from Glee actor Jane Lynch, Friends actor Lisa Kudrow, and, of course, Apple founder Steve Jobs. So go ahead; watch these speeches, get inspired, and go make the world a better place.