Kissing Ryan Gosling Website
You Can Kiss Ryan Gosling This Valentine's Day!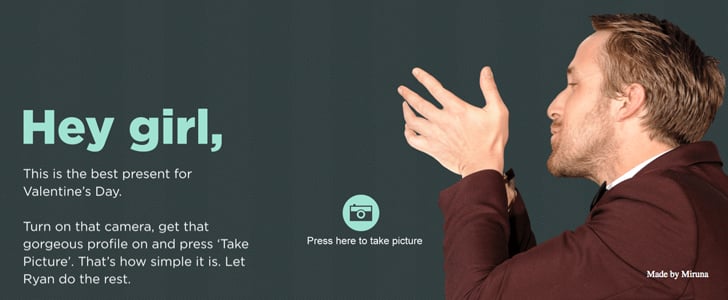 If you've ever dreamed of being one of Ryan Gosling's best kisses, now's your chance! There's a new website called, aptly, KissingRyan.com that allows anyone with a webcam to lock lips (digitally, at least) with the Canadian heartthrob. So this Valentine's Day, you can actually say, "I made out with Ryan Gosling!" And don't worry. We tested it out . . .