Lea Michele Launches High School Story App Update
Can't Get Enough of High School Story? Lea Michele Is Starring in the New Update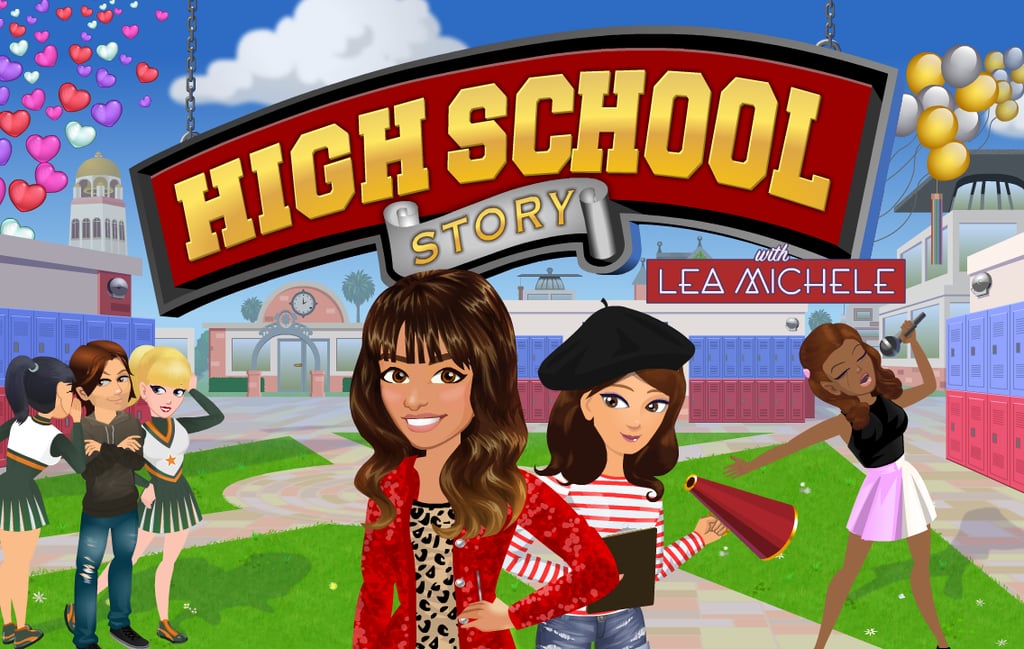 Lea Michele is the latest celebrity to get in on the app game, partnering with Pixelberry Studios for a new version of its popular game High School Story. "Think of this as my celebrity takeover of High School Story," said Michele, in a press release. "I'm starring in quests, I've hand-selected outfits to wear, and you can even add me to your game as one of your friends." This sounds even more addictive than Kim Kardashian: Hollywood. The new update is available for download on Wednesday, and we caught up with Michele to pick her brain about why she decided to get involved with High School Story.
POPSUGAR: Tell us about the new High School Story update!
Lea Michele: It's such an exciting thing for me because I definitely do not pride myself on being an incredibly smart digital person. When these guys approached me with this idea I really thought it was so cool. The more I learned — and the more work I put into it — the more excited I got. It's another opportunity for me to connect with my fans. That's always what I'm looking for in projects: that they make sense, they have a positive message, and they allow me to connect with my fans. That's exactly what this is. I'm so excited for everyone to get to see it.
PS: What would you say is the positive message here?
LM: I was incredibly involved with the whole process of making this version of High School Story, handwriting the scripts with the rest of the writers and making sure that everything that was discussed in each quest are things that I believe in that are true to me and they are exactly my words. In this story, I come to the high school to get to be a mentor for young students and everything that we talk about and everything that they'll learn along the way are all messages coming directly from me. I'm sending positive messages about expressing yourself and staying true to yourself — all the things that I pride myself on and that I believe in. It's just another direct opportunity for me to connect to my fans and get they to hear it directly from me.
You can download the from the App Store, Amazon to see it for yourself!