Made With Code Program by Google
A Video You'll Want to Share With Every Little Girl You Know
Source: Google+ user Made With Code
Girls today need to learn how to code for two reasons: first, there aren't enough female engineers, and second, it will become an essential skill, just like reading, writing, and math. The tech community used to be a place that wasn't exactly accommodating to women — but times are changing, and Google is making sure the next generation of coders is shaped by today's girls with Made With Code, an initiative to inspire girls (and their parents) to get interested in STEM. Read on for all the ways Made With Code helps grown-ups and little girls understand that it's a big deal to get ladies involved with programming!
The Made With Code Short Film (It'll Give You Chills)
Meet Awesome Female Coders Who've Paved the Way
LittleBits founder Ayah Bdeir (who we had the pleasure of interviewing at SXSW 2014) is just one of the incredible women already working in tech. Get inspired by her go-getter outlook on life!
Meet Girls Like You Who Code
Maddy is 20 years old, and she's creating the future of fashion with programming. Fashion will be fully responsive (just like modern websites), says Maddy. When you're cold, your clothes will warm you up. As it shifts from day to night, clothes will illuminate. These are just two of the ideas Maddy has for what lies ahead for our garments. See her story below.
Get Started With Simple Coding Projects
Even grown-up girls (guilty) will have a blast with the site's quick and easy coding projects. Make your own GIF or 3D avatar with a visual programming language called Blocky.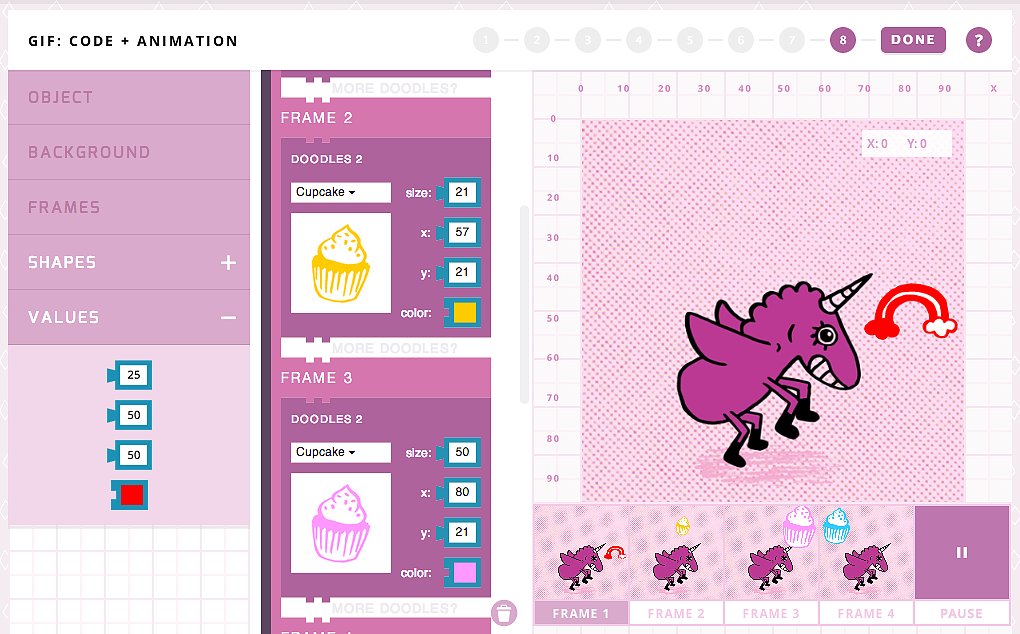 This Summer, our POPSUGAR Moms team was on the scene in New York City, where Google held Made With Code's launch event, and caught some great snaps of Mindy Kaling speaking to the crowd about her dream apps: "'What's his deal' would tell you if a guy is married, etc."
Made With Code is a safer, kinder place for girls interested in engineering. Spread the good word, and pass this along to your daughters, nieces, and friends!
More Ways to Spread the STEM Love