Mimobot BMO Batterybot
The BMO Battery Pack Is Ready For a Mobile Adventure
Now this is a CES announcement that does compute. At the gadget showcase, Mimobot, maker of cute character USB drives, announced that its BatteryBot Kickstarter campaign was successfully funded and ready to ship July 2014! The BMO ($60) portable power pack is now in production and ready to be preordered.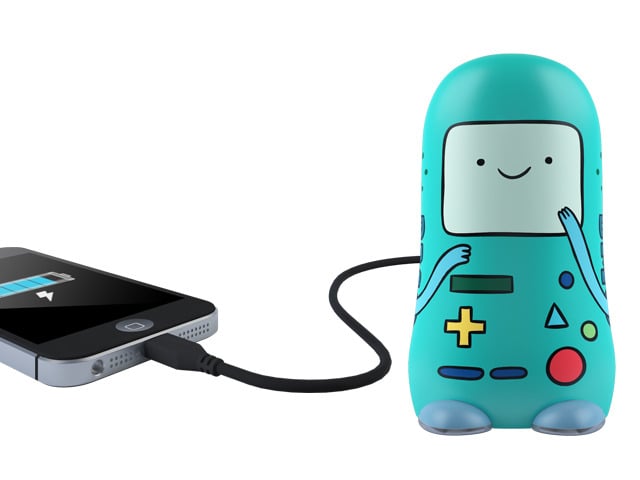 There are 10 Batterybots to choose from. Not that we're playing favorites, but the rainbow-loving Adventure Time robot is definitely the cutest.
Each portable power pack comes with a velvet travel pouch and universal cable with five attachments: Apple Lightning and 30-pin, micro USB, mini USB, and a Nokia charger.
BatteryBot has a 6000mAh lithium ion dual battery that can hold up to three charges for most smartphones. It takes about two hours to charge fully.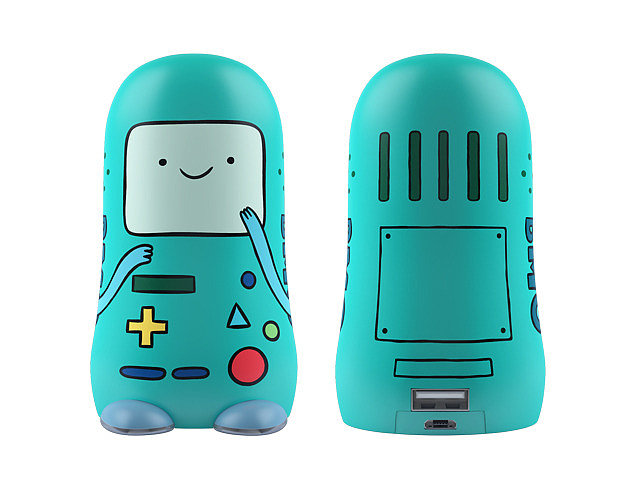 More licensed characters, including Finn, Jake, Totoro, and the TARDIS may be on their way, so stay tuned!