Moto X Leather Backing Review
A Leather-Clad Smartphone Is Not For Neat Freaks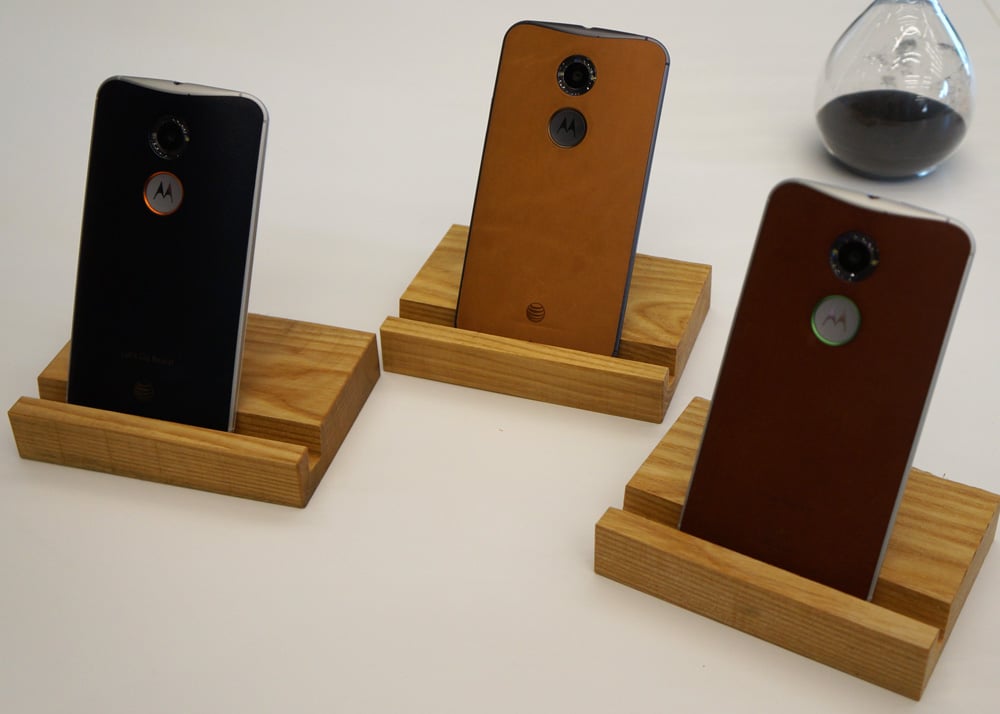 Motorola has updated its highly customizable, made in the USA Moto X smartphone with a new generation that is packed with better hardware inside and more options for the outside. New-to-the-materials customers can select to outfit the back of their phones in genuine leather in four colors: natural, cognac, black, and navy. In addition to a rainbow of 17 colorful backings, four premium woods are also available and are certified by the Forest Stewardship Council for being sustainably harvested. Customers of both AT&T and Verizon can customize their phones with the Moto Maker.
A leather phone? Sounds pretty fancy, right? In my day use of the Moto X, I enjoyed the functionality of the phone itself, especially paired with the Moto 360 smartwatch, but that leather exterior was anything but practical. In a press session this week, Motorola explained that it chose to bring leather into the Moto Maker mix to give the cold touch of a phone a human feel. And I appreciate that the leather used was sourced from The Horween Leather Company, a Chicago tannery not far from Motorola's headquarters. However, for the slightly neurotic — like myself — about their smartphone's appearance, the instant scuffs and scratches I saw when using the phone were annoying (as seen in the below picture). Sure they can be buffed out slightly, and the aging of leather is fashionable with things like shoes and bags, but my clumsy hands and placing of the phone on any and every surface made me more wary of having the leather backing than excited for the beautiful design of it.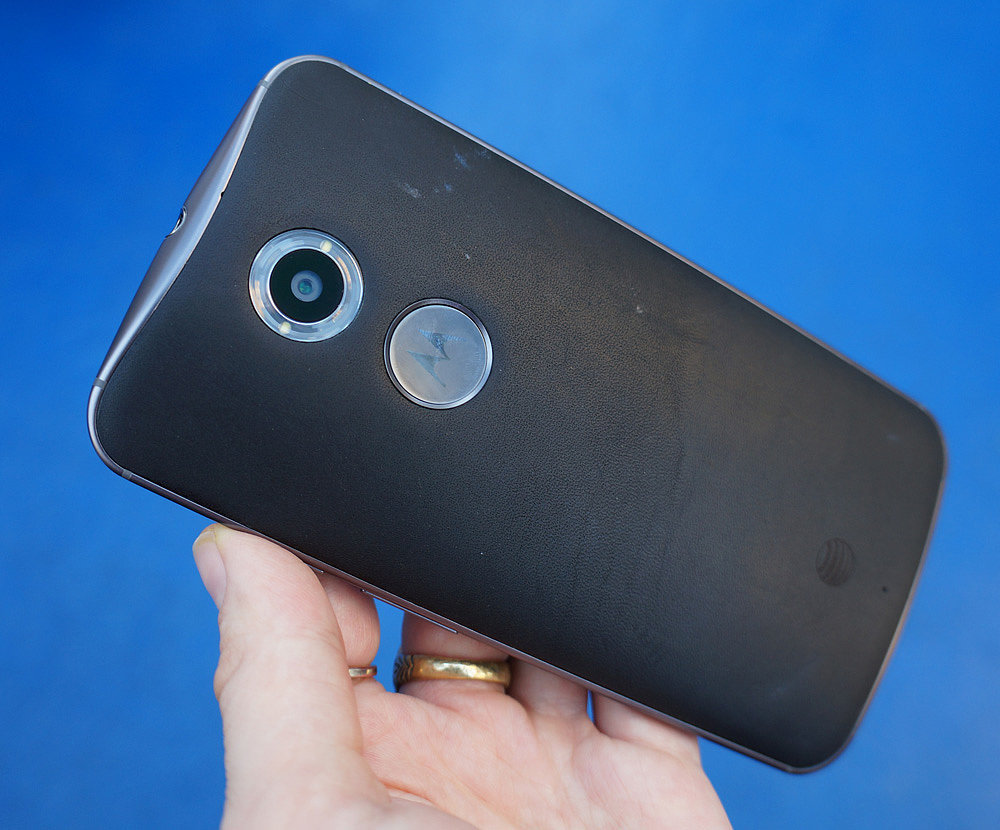 Aesthetics aside, the new generation of Moto X has a lot to offer including Moto Actions, which allows the use of gestures rather than touch or voice activation to interact with the phone. Other specs are as follows:
5.2-inch AMOLED 1080p display
Android 4.4.4 KitKat
2.5 GHz Qualcomm Snapdragon quad-core processor
Water-resistant coating
Gorilla Glass display
4 on-board microphones
2GB RAM; 16GB or 32GB of storage
13MP rear camera; 2MP 1080p front camera
Motorola Migrate for easy content transfers
The Moto X is $99 on contract, $499 without, and will be available later this month. Would you go all luxury with a leather-backed phone?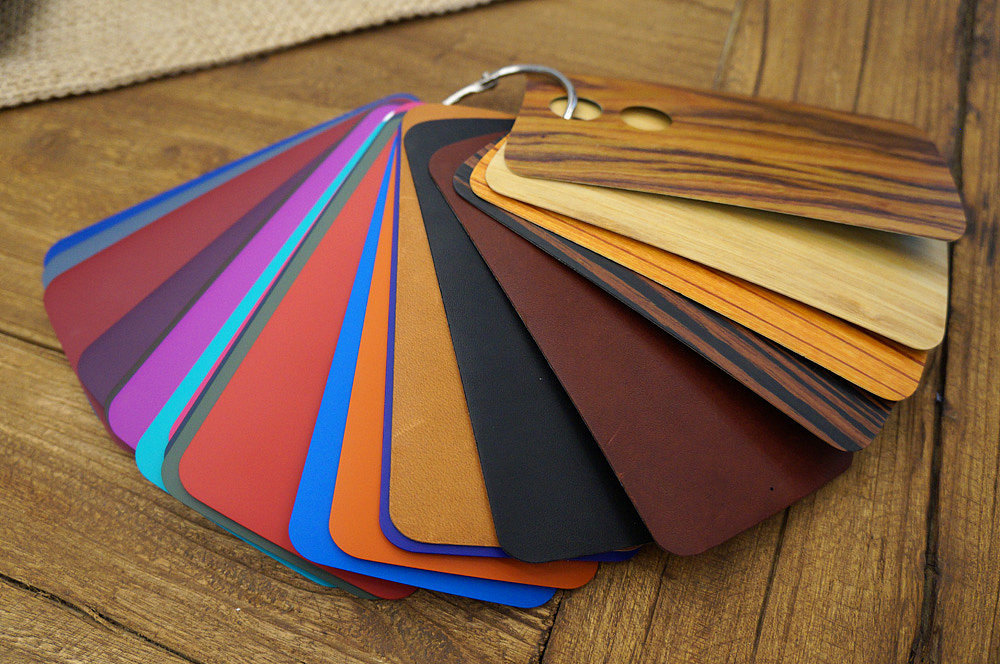 A look at the customizable backing options.
Photo: Kelly Schwarze