New iPhones Out on Sept. 9
Apple Just Announced the Date of Its Next Big Announcement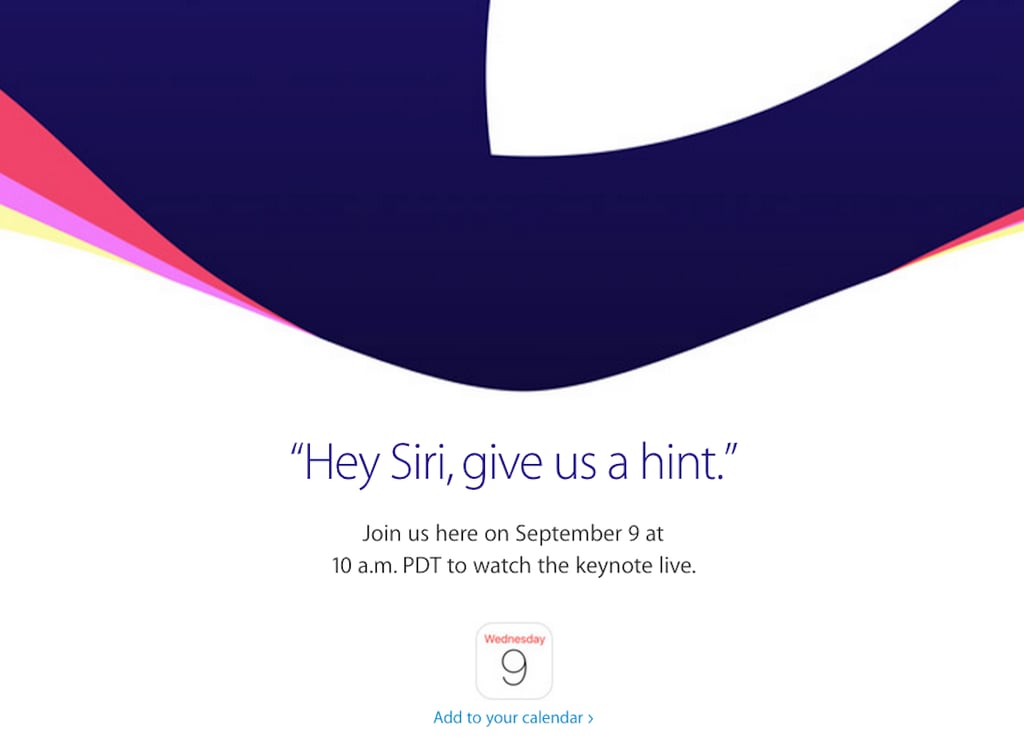 Source: Apple
Apple fans, get your calendars ready: the company's newest iPhone, iPads, and even a brand-new Apple TV are expected to be announced at an event on Sept. 9 in San Francisco.
Apple just unveiled a page on its website that reads, "Join us here on September 9 at 10 a.m. PDT to watch the keynote live." It also includes a nod to Siri, and if you prompt her by saying, "Hey Siri, give us a hint," you'll get different responses about something happening on that date.
Based on reputable rumors, the iPhone 6s will finally become a real product, though there really won't be too much of a difference externally. However, the iPhone 6s will include several updates internally, with a longer battery life and refined camera, and will include force-touch technology.
While it's always exciting to see a new iPhone, you might want to get excited about two other possible debuts: a 12.9-inch iPad Pro and a new Apple TV. There aren't too many details on either device other than the larger size of the iPad and that this will be an improved Apple TV. The event is less than two weeks away — still enough time to get super pumped about these fresh products.