Picture of a Dying Star
Rare GIF of a Dying Star Will Make You Rethink Your Existence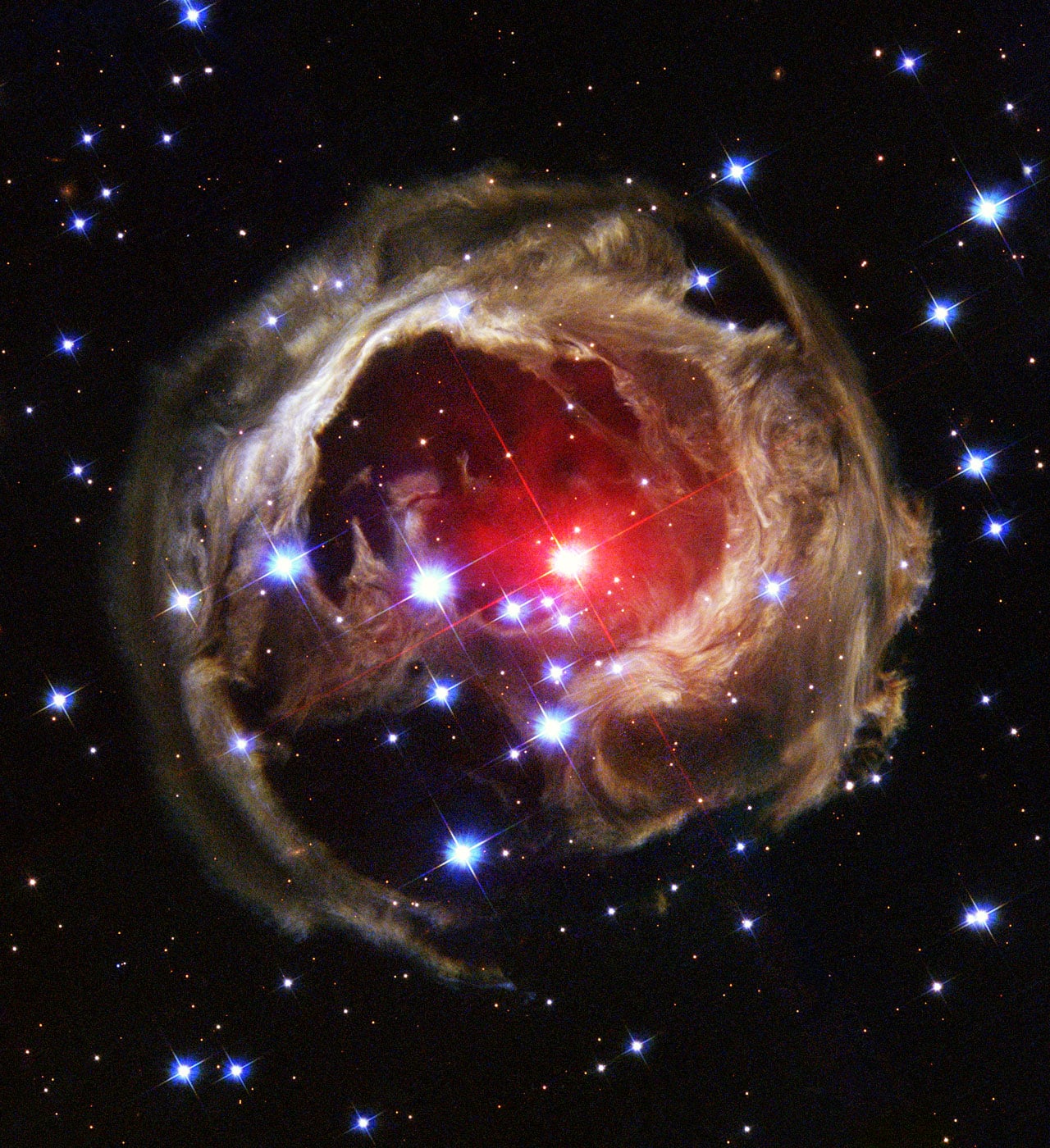 The Hubble Telescope recently celebrated its 27th birthday, and in those years it has given us an incredible look at the vast world we live in. Case in point: a rare peek at a dying star.
From 2002 to 2006, Hubble captured close-up images of an enormous star named V838 Moncerotis, which sits 20,000 light-years away from Earth. Back then, the star emitted a powerful flash of light that illuminated the dust and gas that surrounded it.
"Hubble's exceptionally sharp focus of V838 Mon offered a ring-side seat at the slow death of the star and excited astrophysicists with the chance to study the physics of the light, matter and microscopic dust of the interstellar medium," writes The Conversation, which offers more details about the life of the star and the cause of that light flash.
Below you can see a time-lapse video of the photos taken by the Hubble. Looks fake, doesn't it?