Popular Science Myths
5 Frustratingly Popular Science Myths
Neil deGrasse Tyson takes the cake for sassiest science communicator in the galaxy (also, for best space tie). Neil, host of Cosmos on Fox, had his badass-trophysicist self on full display during his South by Southwest keynote on March 8.
He gave parenting tips ("keep letting your kids break stuff — it is a source of curiosity") and explained there is a "genetically encoded force" that makes us curious about the universe ("we're the only animals that are comfortable sleeping on our backs . . . When we wake up, the first thing we'd see is the sky!"). There's a lot to learn from Neil, and we'll divulge more when our full interview with the astrophysicist himself is up! But before then, let Neil demystify some of the most frustratingly popular science myths.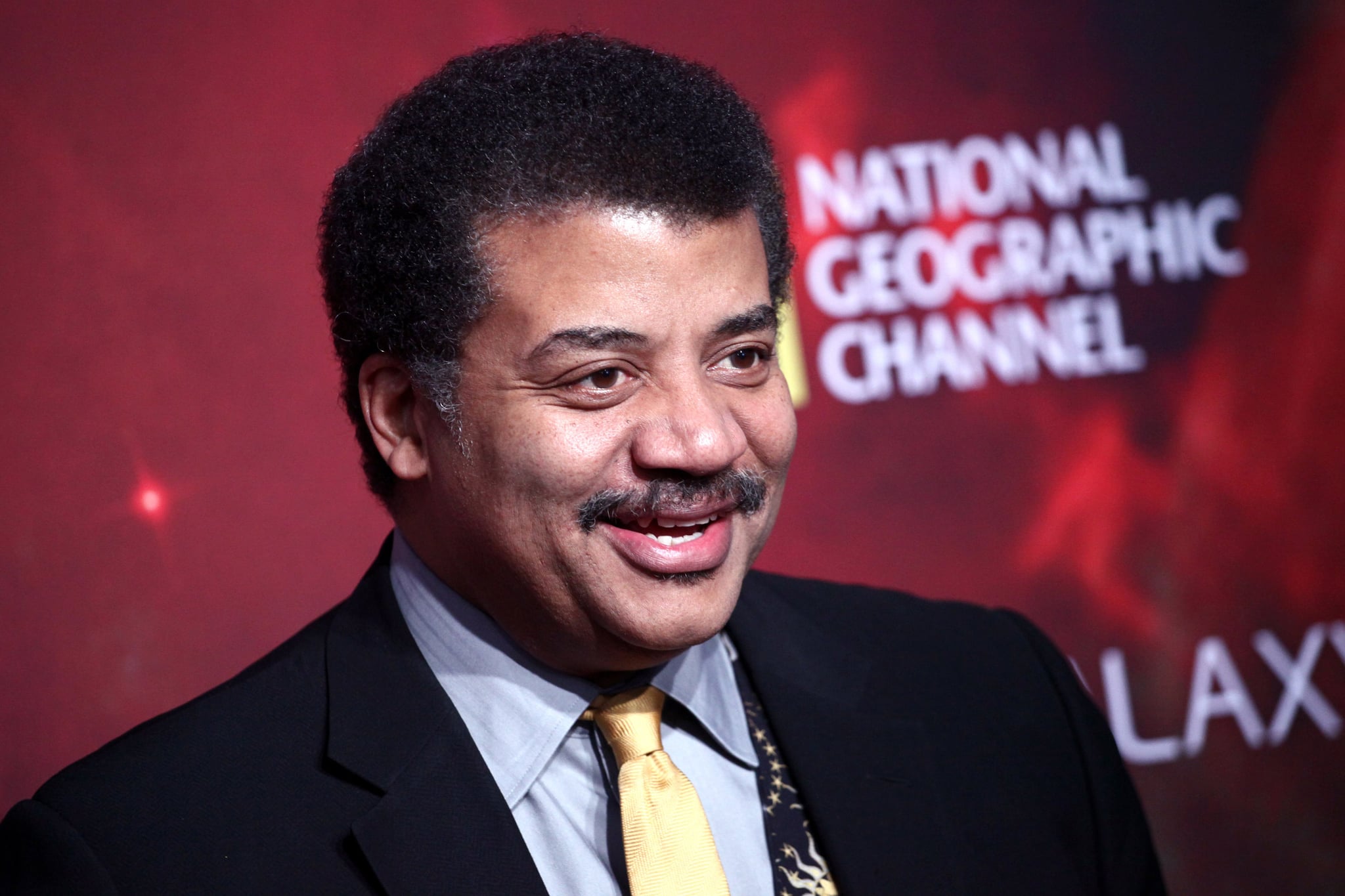 "It's darkest before dawn." Neil: "No! It's at midnight your time."
"Summer is when the Earth is closest to the sun. Neil: "Australia, which is experiencing Winter at the same time as you, is the same distance!" The Earth has seasons because of its tilted axis.
"What goes up, must come down." Neil: "That's because you're not throwing it hard enough! If an object leaves the Earth's atmosphere, it'll just go on and on and on . . .'"
"The sun is yellow." Neil: "It's white! If the sun was yellow, snow would be yellow. But . . . generally . . . it's not."
"Something that is heavier will fall faster." Neil: "That's not true! This is an experiment you can do yourself! I'll do it right now with my boot."