Samsung Galaxy Gear 2
The Newest Samsung Smartwatches Are Like Magic on Your Wrist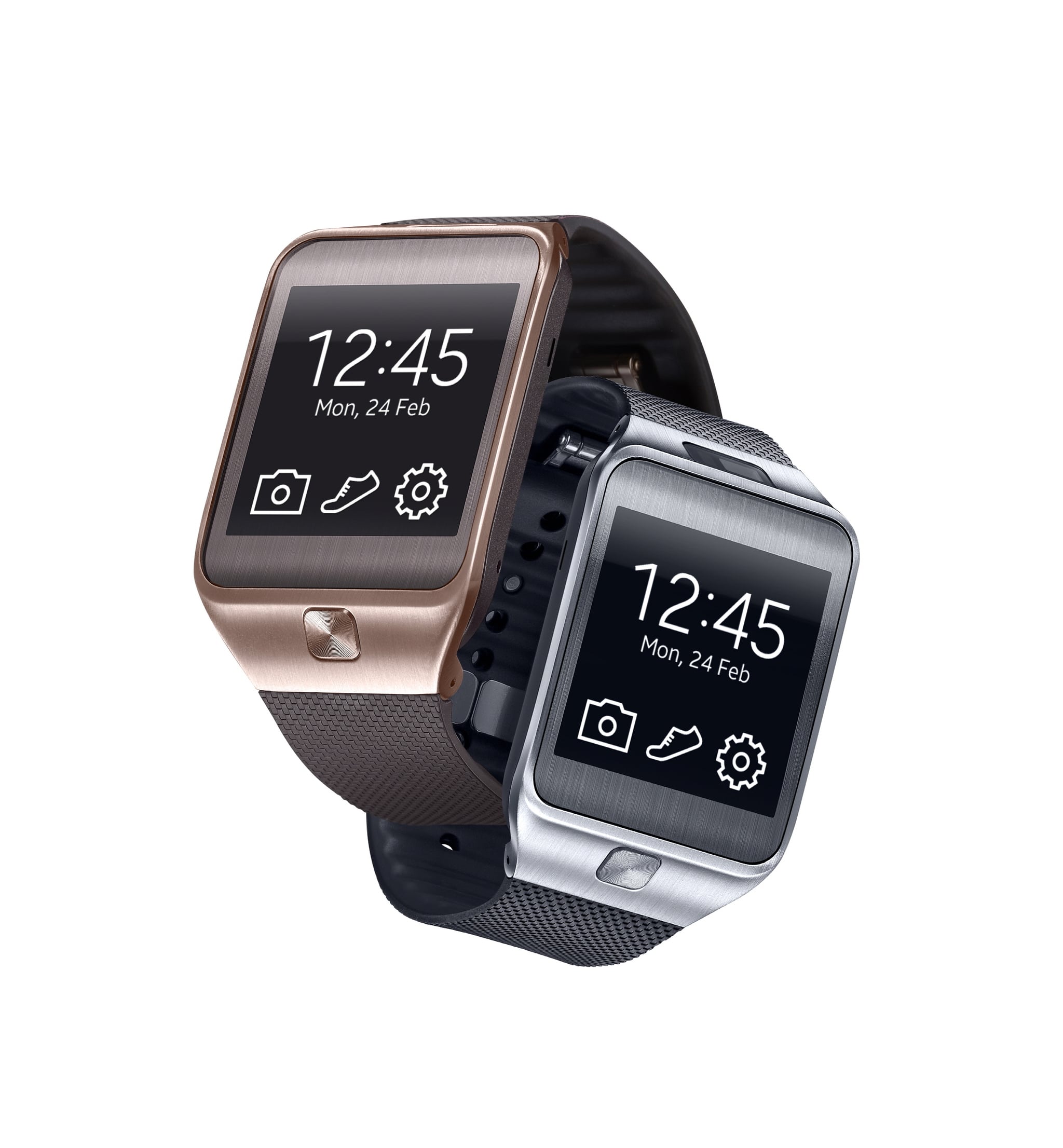 It seems like yesterday that Samsung debuted its Galaxy Gear smartwatch, and less than six months later, the company is releasing two new versions — the Gear 2 and Gear 2 Neo.
The biggest change is that the smartwatches no longer run on Android, but instead on Samsung's Tizen OS program. As for specs, both the Gear and Gear 2 come with a 1.64-inch Super AMOLED display with 320 x 320 resolution, four gigabytes of storage, 512 megabytes of RAM, and a 1.0-gigahertz dual-core processor. Got that all down? Each watch now has a home button right on the top of the face.
Bonus: the Gear 2 features a two-megapixel camera with HD video recording so you can shoot and snap away — the Neo, however, has no camera capabilities.
Fitness fans will appreciate that both smartwatches come with health features like sleep trackers, heart rate readers, and a pedometer. And like the first Samsung smartwatch, you can expect to make and receive calls, texts, and emails and get app notifications right from your wrist. How's that for all-in-one?
This time around, the devices act as music players via Bluetooth and offer speaker support as well as a WatchON app that turns the watches into a remote control for different devices.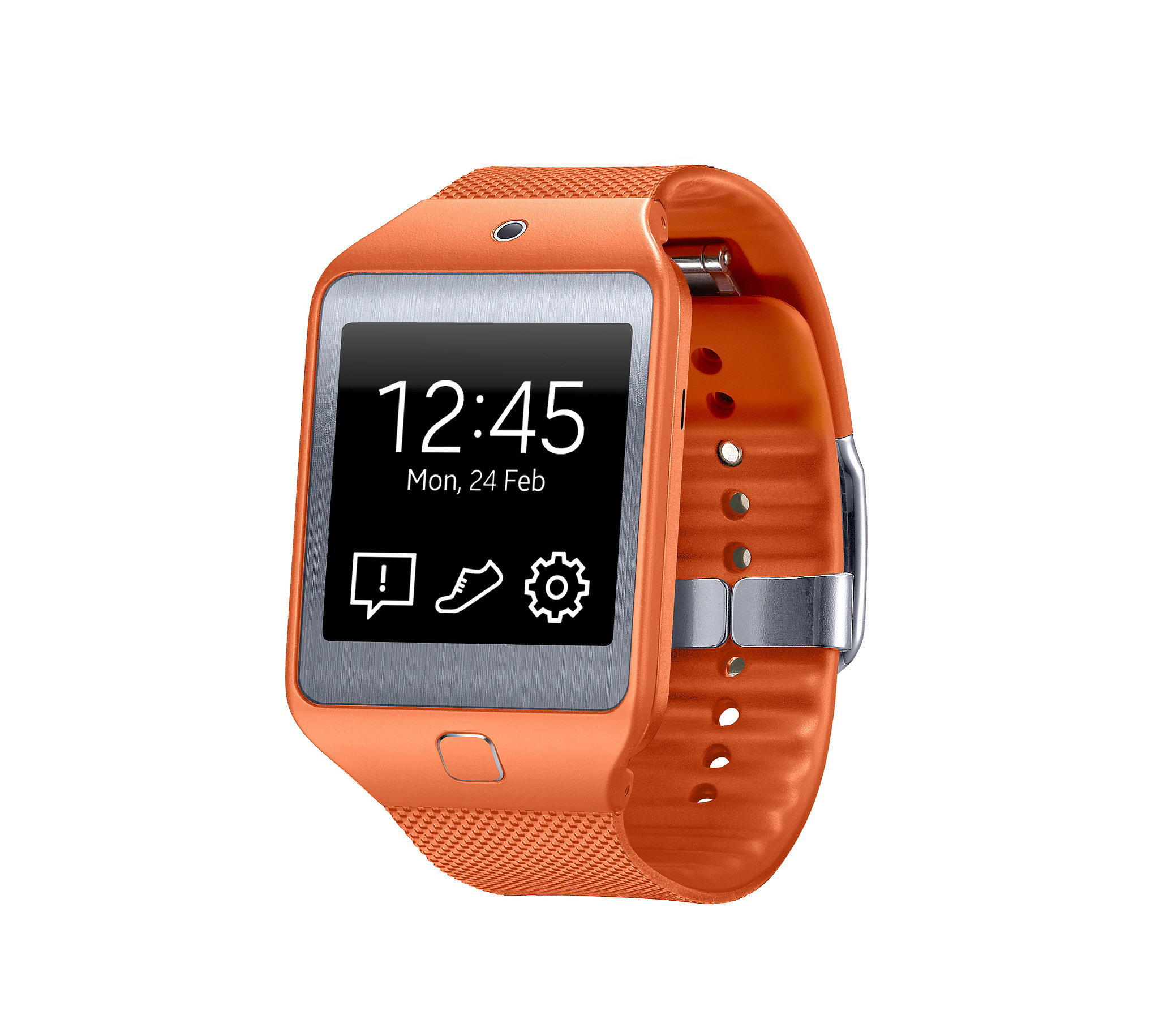 Samsung Galaxy Gear 2 Neo
When it comes to style, each version will come with changeable straps in multiple colors: black, orange, and gray. Consider Gear 2 the premium model, with an exterior of brushed metal, while the Gear 2 Neo has a polycarbonate finish.
No word yet on how much they will cost, but we'll find out soon enough when they're released worldwide on April 11. Can you wait till then?
Source: Samsung