Smartphone Apps in Cars
How Smartphones Are Increasingly Driving Our Cars
We proudly present this article from our partners at ReadWrite.
By Matt Asay
Suddenly it's not so important to own a car that's "the ultimate driving machine," as opposed to "the ultimate app machine." I drive my Honda Pilot instead of my Volvo XC90 whenever I can because the Honda can connect to my smartphone over Bluetooth, plus it has a great navigation system. My Volvo has neither — all it does is drive.
Car manufacturers have picked up on this trend, recognizing that our apps are increasingly important in our car-purchasing decisions.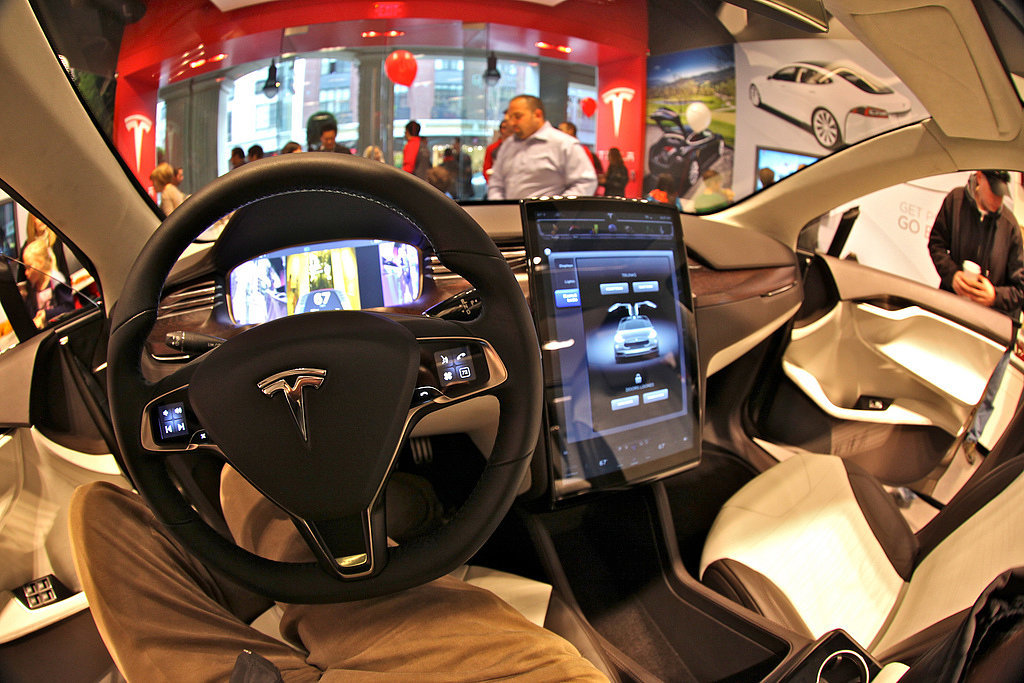 Developers want to get in on the action, too, but there is a big problem. In the car app market, "developers are faced by enormous fragmentation, small addressable markets, and high friction in the distribution and monetization of their software," as a new VisionMobile report highlights.
In other words, the car-app market is a nightmare. And yet, there's still hope.
Baby, You Can Drive My Car
The best approach to incorporate apps these days is through in-vehicle infotainment (IVI) systems. Within the IVI market, mobile laggards Blackberry (QNX Car) and Microsoft (Windows Embedded Automotive) are the leaders. But not for long.
Given how important in-car technology has become — and the sluggish pace at which it updates — more automobile manufacturers are turning to smartphones to drive innovation. While people swap out their cars infrequently, we change our smartphones every two years or so, making the smartphone ideal as a target for car-app innovation. John Ellis, head of Ford's developer program, explains:
The only one that puts software on the head unit is Ford Motor Company. We don't allow you access to the head unit but through a dedicated set of APIs. In our philosophy, the phone drives the head unit: the head unit is a display. Innovation is much faster on the phone than it could be on the head unit. Certainly for us, we're very bullish on this model. People are starting to see that it just works.
As VisionMobile's report indicates, there are three different ways automakers integrate cars and smartphones:
The steering wheel controls and built-in voice recognition can be used to control smartphone apps.
Reversely, smartphone voice recognition (e.g., Apple's Siri or Google Now) can be used to control IVI apps.
The built-in infotainment system becomes a second display for smartphone apps, using APIs or, in its most extreme case, by mirroring the smartphone app on the in-car display.
Standardizing the Link Between Car and Smartphone
Of course, this assumes there are standards for seamlessly connecting our cars to our smartphones. There are several competing standards, with Ford, who recently open-sourced its AppLink system as SmartDeviceLink, leading the pack. Others include the Car Connectivity Consortium's (CCC) Mirrorlink, an alliance of consumer electronics companies (Mirrorlink has roots in Nokia) and carmakers.
As important as these car-manufacturer-driven initiatives are, there's a fair amount of enthusiasm for two new platforms from Apple (CarPlay) and Google (Open Automotive Alliance, modeled after the Open Handset Alliance). Such efforts, however, may be artificially limited: any household that mixes iOS and Android devices is going to want a car app platform that isn't fixated on a particular smartphone OS. For those households, an open platform like SmartDeviceLink, which can integrate with different smartphone OSes, may be the better choice.
The Distant Future of App-Enabled Cars
For developers pining after the biggest addressable market, smartphones are the biggest and best target, by far. But it's not a target to salivate over today: while there were 84 million new vehicles manufactured in 2012, a small minority of these are "app-enabled" models. According to ABI Research, there were fewer than eight million OEM-installed connected car telematics systems in 2012.
Pushing new technologies and applications through automakers is always going to be slow. It's far more likely that Apple and Google will find ways to go "over the top" and connect apps directly with cars, perhaps by connecting directly to the car through its On-Board Diagnostics (OBD-II) port. The OBD-II port has been mandatory in cars for over 10 years, which leaves the door open for app developers to connect directly with cars without awaiting formal approval from Ford, Fiat, or others. At the moment, there are almost 200 apps in the Google Play store that use OBD-II.
While OBD-II connections don't allow apps to actually control the car, it may give developers just enough access and a lot more development freedom, which are the key ingredients for fostering innovation.
Related Links
Build Your Own Mars Rover With LittleBits and NASA
Blur Wars: Google's Camera App vs. the iPhone 5S and a Real Camera
Fitness Wearables Must Smarten Up or Die — Just Ask Nike's Fuelband
Source: Flickr user jurvetson