Snapchat Video
Just When You Thought Snapchat Couldn't Get Any Better, It Goes and Does This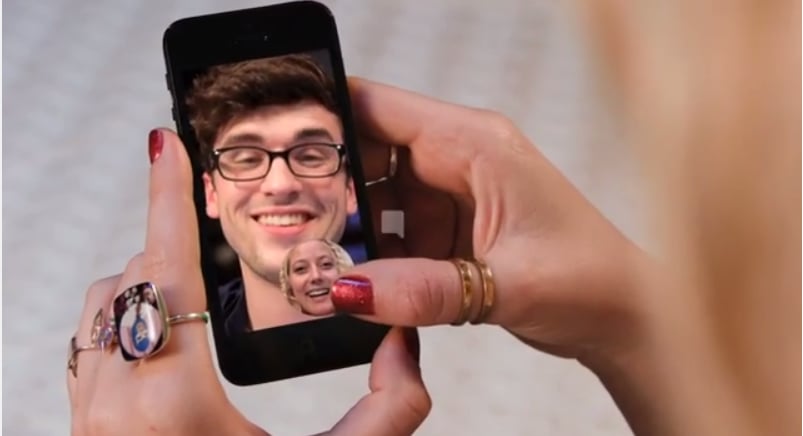 You may have 99 Snapchat problems, but as of today, texting ain't one. And neither is video chatting, since the company announced two new features — IM messaging and real-time video conversation — that promise to make your Snapchat experience even better than before.
Ok snapchat, you've been promoted to the front screen of my phone. Don't. Mess. This. Up. #snapchatchat @Snapchat

— Tom Knight (@t0mknight) May 1, 2014
Here's the deal: whenever you launch Snapchat, you can swipe right from the camera screen to see all your contacts. From there, you've got the option to send friends a text.
If the person you're chatting with is on the app at the same time you are, you'll see a blue circle on the bottom right of the screen start to bubble up. Just press and hold the blue button to start a video chat.
The whole point, said the company, is to put the "chat" in Snapchat. But what still keeps the "snap" in Snapchat is that your text messages disappear when both users leave the screen. You do, however, have the option to tap a message and save a screenshot if, for instance, you want to keep directions to a place.
"The goal has always been to move beyond messaging," Evan Spiegel, one of the company's founders, told The New York Times. "We're trying to take the traditional text conversation and make it better."
Better it is, thanks to these two new features. Oh, and Snapcats.
Source: Snapchat