Surface Pro 3 Release Date
Could Microsoft's Surface Pro 3 Be the Most Powerful Tablet?
Today Microsoft announced its biggest tablet ever, the 12-inch Surface Pro 3. It's an ultrathin device at 9.1 mm thick, which is just slightly larger than the 9.7-inch iPad Air (7.5 mm). The new Surface Pro, which starts at $799, is open for preorders tomorrow — but before you jump the gun, read on to find out if the tablet could really replace your laptop.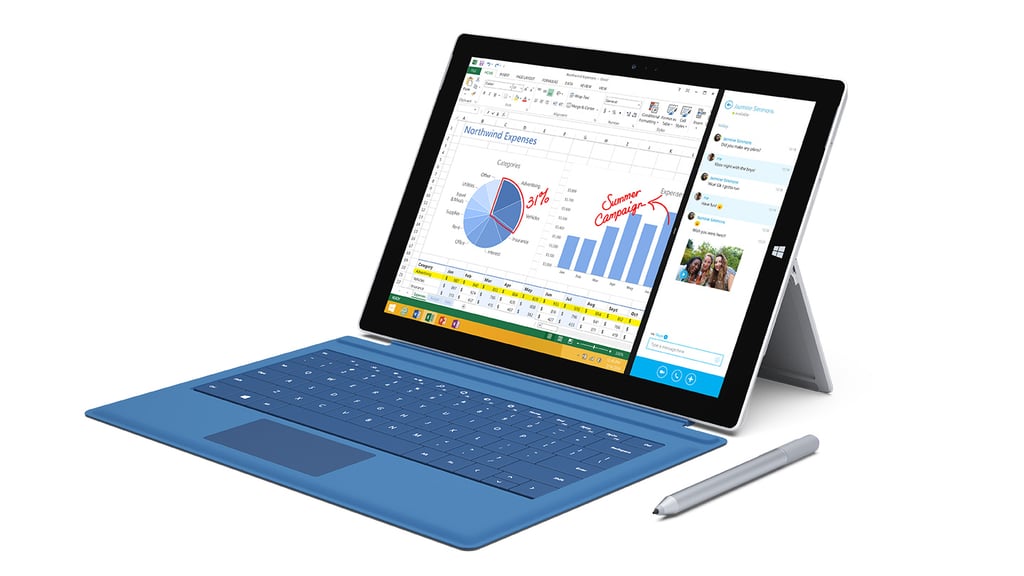 Here's what you really need to know about the Surface Pro 3:
New multiposition kickstand, with a 150-degree "canvas mode" for drawing.
Improved "Type Cover" (the screen cover with a built-in keyboard) that magnetically seals itself to the screen for sturdiness.
New pen with a button shortcut to OneNote. Double click the button to sync notes to the cloud.
Upgraded 2160x1440 resolution display.
Dolby Audio speakers that are 45 percent louder than the Surface Pro 2.
Lighter at 800 grams, and thinner at 9.1 mm.
Includes full-sized USB 3.0 port, microSD card reader, and Mini DisplayPort.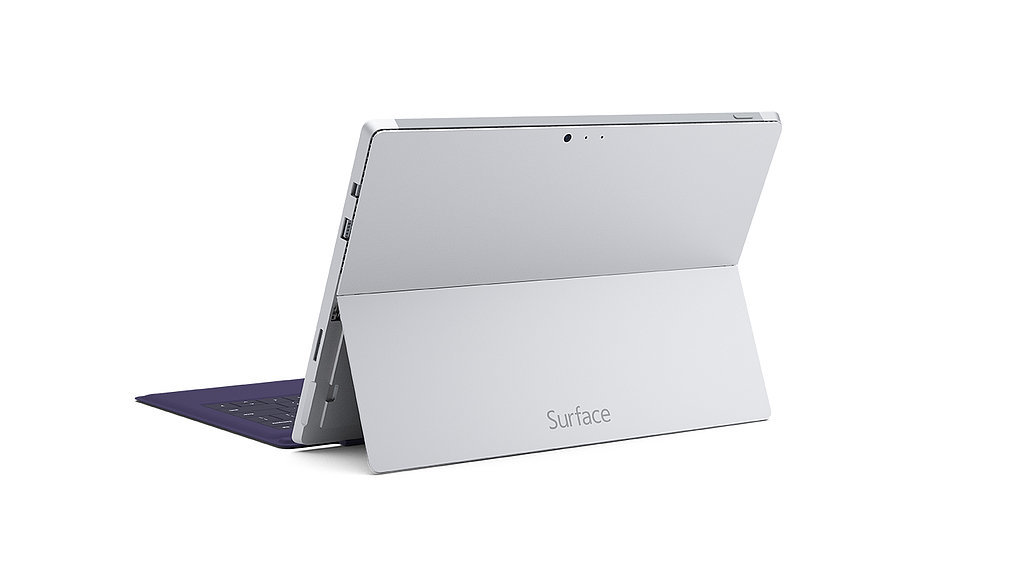 Follow this link to preorder the Surface Pro 3 from the Microsoft Store. Best Buy is also taking preorders. The Inter Core i3 model starts at $799, the Core i5 model (not available until June 20) starts at $999, and the Core i7 model starts at $1,549. Microsoft's new Surface Pro makes the laptop vs. tablet decision much more difficult. Weigh in: would you replace your laptop with the new Surface?
Source: Microsoft