Tom Hanks Typewriter App
Tom Hanks Created an App — Guess What It Is?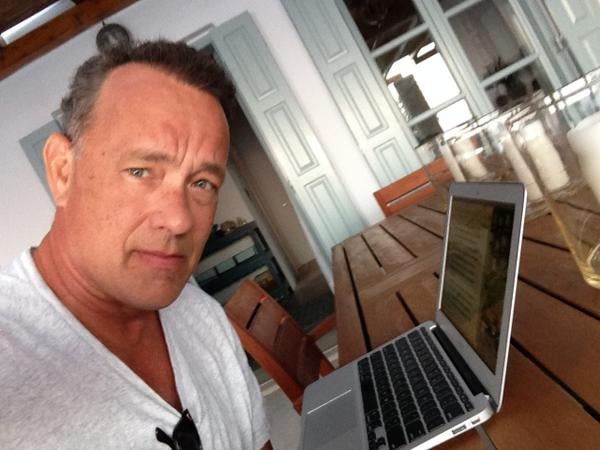 Source: Twitter user tomhanks
Tom Hanks . . . gifted actor, dancer extraordinaire, and app creator? Yep, Hanks has just released an iPad app called Hanx Writer, and it's just one more way of expressing his fandom for the extinct typewriter.
The app essentially brings you the ultimate typewriter experience for tablet with sound effects and sheets that must be rolled in. "With Hanx Writer, you'll hear the rhythm of your work with SHOOK SHOOK or FITT-FITT," he describes in the App Store.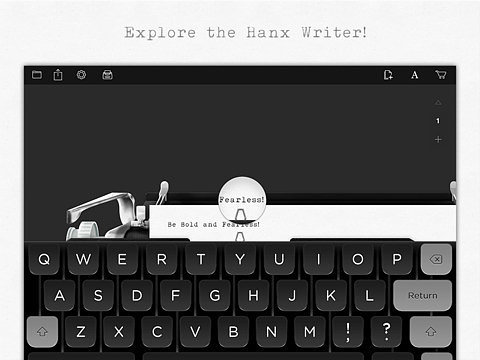 Source: Hanx Writer
It's free to download, but you can buy more in-app purchases for upgraded typewriter experiences. All of the work you do on the Hanx Writer can be emailed, printed, and shared.
He's even been hustling to promote it on Twitter.
Launching now: The Hanx Writer. Make a typewriter out of your Ipad. With crisp typeface, bold style and best of all the sound of typing ...

— Tom Hanks (@tomhanks) August 14, 2014
.@AppStore The Future. Will be written. On a #HanxWriter. This I vow. It's Free! Hanx

— Tom Hanks (@tomhanks) August 14, 2014
Our world now exists in two eras: Before and After #HanxWriter. For free! http://t.co/bRbVdWnJtL

— Tom Hanks (@tomhanks) August 14, 2014
Describing the app during an interview with USA Today, Hanks said, "Hanx Writer is just my little gift to the future Luddite hipsters of the world." Ha! He's talking directly to you, kids who hate typewriters.