Wienermobile Twitter Contest
A Tweet Is All It Takes to Fulfill Your Wienermobile Dreams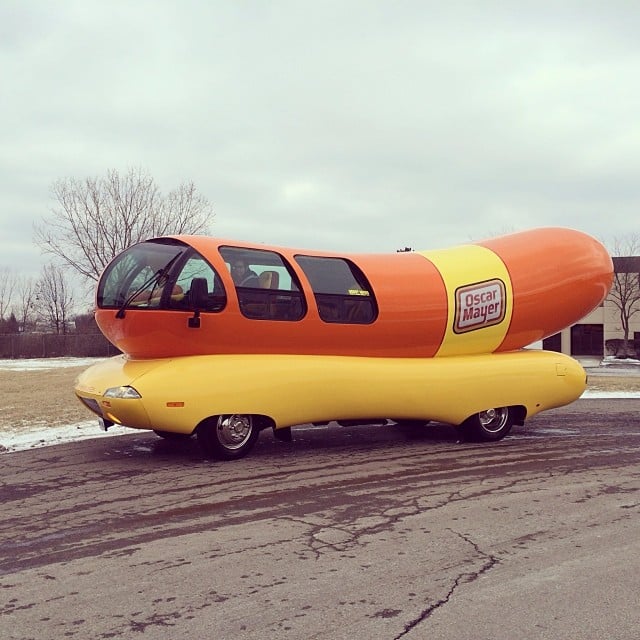 In non-Bieber related news, Oscar Meyer announced today that the Wienbermobile can be yours for a whole 24 hours through a Twitter-only contest. The Wienermobile! Yours! Imagine that.
Apparently it's the first time you can "lease" a vehicle through Twitter, and here's how it works: anyone who tweets using the hashtag #Tweet2Lease will be entered for a chance to ride in the hot dog on wheels for an entire day. You'll be chauffeured around by Hotdoggers (you know, Wienermobile drivers) in the 27-foot mobile hot dog no matter where you want to go. Picture yourself riding up to the club in that thing. Hello, VIP.
In case you want to get a more detailed look at the ride, this satire-style video breaks down how the Wienbermobile is all about form "meats" function.
But hurry — you only have until Feb. 7 to enter. The Tweet2Lease winner will also score a $500 cash prize. What are you waiting for?