Xbox Adaptive Controller For People With Disabilities
How a New Xbox Controller Plans to Make Gaming More Inclusive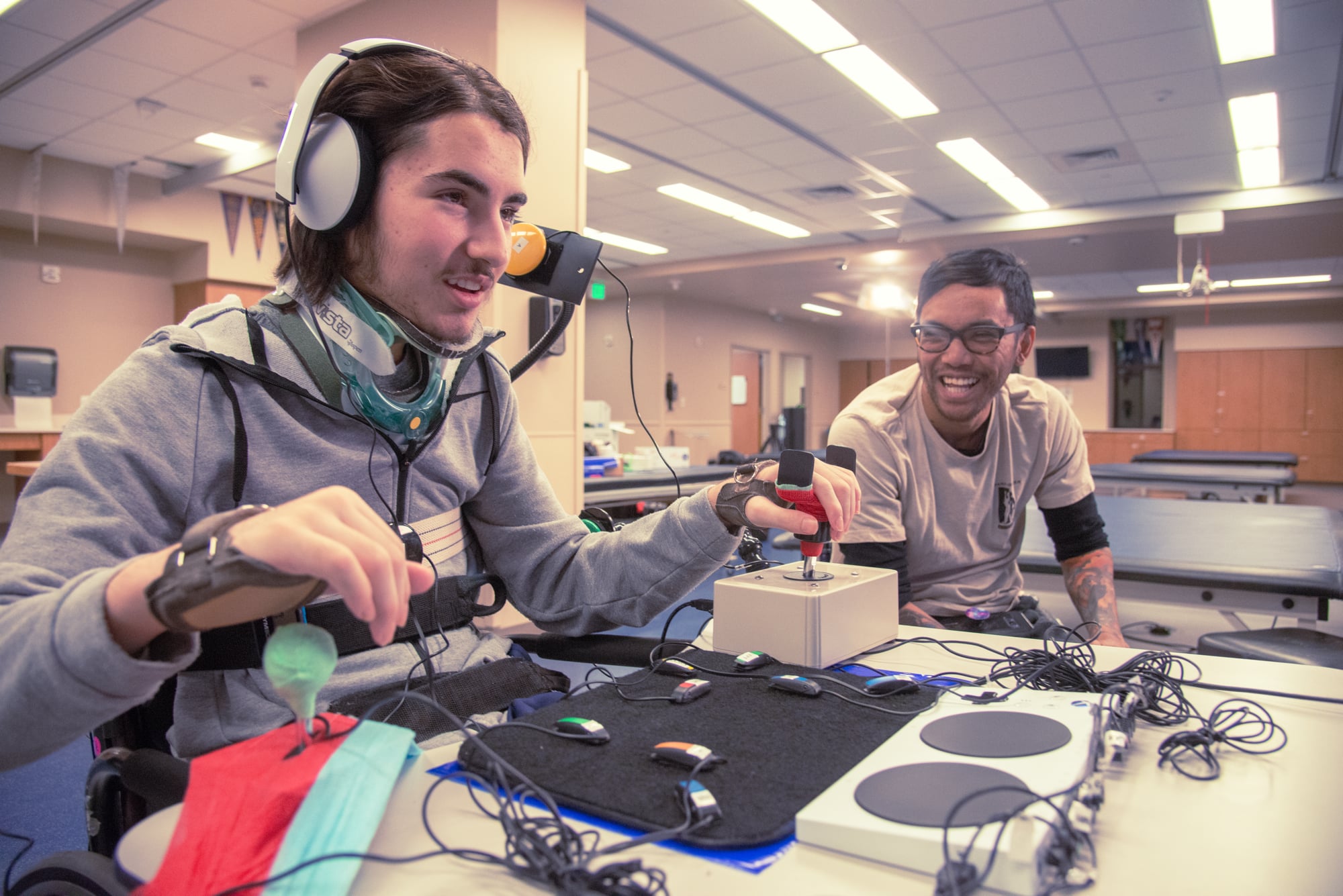 Image Source: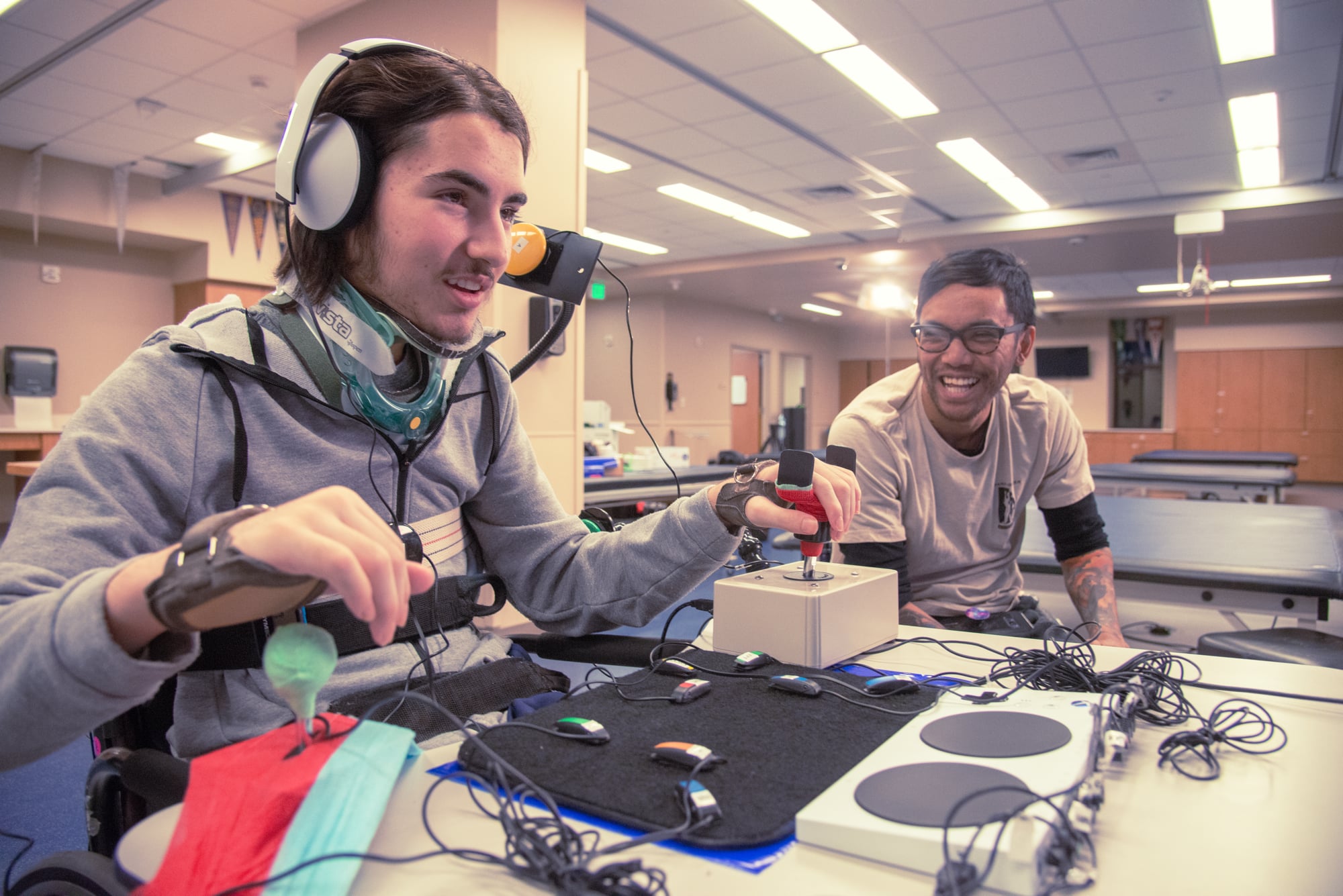 Steven Spohn is dedicated to making gaming more accessible for everyone. Spohn works as the chief operating officer for AbleGamers, a nonprofit dedicated to improving the lives of those with disabilities by tapping other worlds and experiences afforded by video gaming. From modifying controllers and customizing devices to empowering caretakers to help, he and the AbleGamers have become industry leaders when it comes to filling in the gaps left by the gaming industry, correcting inadvertent design flaws that isolate those who have differing motor or cognitive functions.
"The really frustrating part of our job is, while every other company in the world can make a product the best it can possibly be, we can't do that for everybody."
It's a charge that, understandably, is as unique as the person hoping to play. "The really frustrating part of our job is, while every other company in the world can make a product the best it can possibly be, we can't do that for everybody," Spohn tells POPSUGAR. "There are so many different disabilities and every case of disability is different. You could have people with the same disease that I have — spinal muscular atrophy — and it could present itself in two different ways."
While organizations like AbleGamers have existed for decades — working in parallel with veterans accessibility charity Warfighter Engaged and Colorado's gaming-as-therapy outfit Tech Lab at Craig Hospital — in the past few years, their causes have received major recognition. Brands like Microsoft are listening to them, and the tech giants behind Xbox have taken an active role in reshaping the gaming landscape to be more inclusive.
Bryce Johnson, Microsoft Xbox's inclusive lead of product research and accessibility, has taken on the task of making the game console more inclusive, abiding by the 1980s disability rights movement maxim "Nothing About Us Without Us" as the guide for creating hardware. Johnson and his team worked with organizations like AbleGamers to figure out how to make products for the gaming community members with disabilities — items that remove the barriers to gaming that its gripped controller has made. "We're very proud of our industry-leading controller," Johnson says. "But it makes a lot of assumptions. It assumes that you have two hands to use it, that you have two thumbs . . . We used to design for the majority and we would miss the outliers. Now, we're trying to design things for people with really unique needs."
The latest result of those efforts? The Xbox Adaptive Controller, a tool that facilitates play for gamers with disabilities in a much more streamlined way. The Adaptive Controller evolves the customizable controllers created by AbleGamers by externalizing the controller's functions via 19 three-and-a-half-meter inputs that make mapping buttons — the act of assigning basic functions in order to play via connected devices like joysticks, levers, pedals, and more — easier.
"One size doesn't fit all is an understatement," Johnson says. "There are so many needs for things that are unique . . . I'm really excited to see how we can engage the assistive technology development community."
Spohn is absolutely thrilled with the device because, naturally, the controller makes his job and the job of his peers easier. "When you're working with a company like Microsoft, it's sort of a dream come true," Spohn says. "No one in the industry wanted to talk about gaming with a disability, let alone make a controller specifically for your market. When you're starting out, going through the motions of helping people, there's what you can do and what you wish can be done . . . It was really amazing."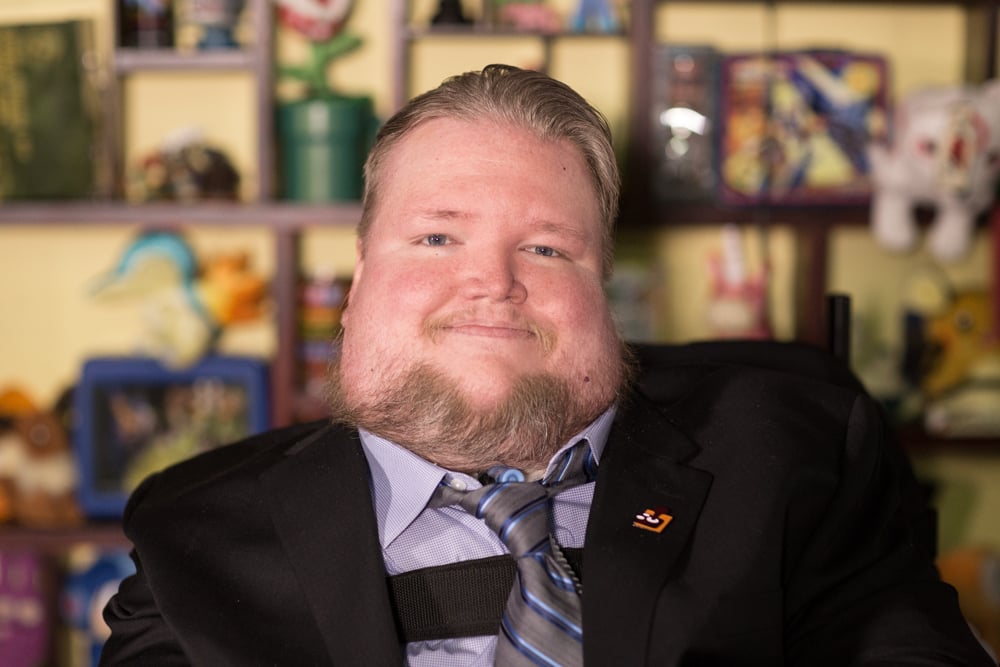 Image Source: Courtesy of Steve Spohn
Now that the product is readying to hit the market, both Spohn and Johnson are looking ahead to the possibilities for gamers of all abilities and the caretakers — parents, friends, and other caregivers of all ages — who help enable gaming.
"It's going to help in a lot of ways," Spohn says. "When you're dealing with people with disabilities, you're also helping the caretakers. I might be helping you figure out how to play your Xbox, but if you do not have a body that's willing but a mind that's able, and you're not able to get your body to plug in something to your Xbox, you might not have an easy time telling your 65-year-old caretaker how to set up a controller."
"The Xbox Adaptive Controller being so plug-and-play is gonna be fantastic and makes our jobs easier," Spohn adds. "We're going to spend less time helping caretakers and more time helping the next person that needs help."