A Simple Way to Break Your Smartphone Addiction
How do you kick the smartphone habit when you can't make it to digital detox retreats or tech-free happy hours? Use your smartphone, of course.
Moment, a recently launched app, will help you pay attention to what's going on around you by tracking how much you use your phone each day.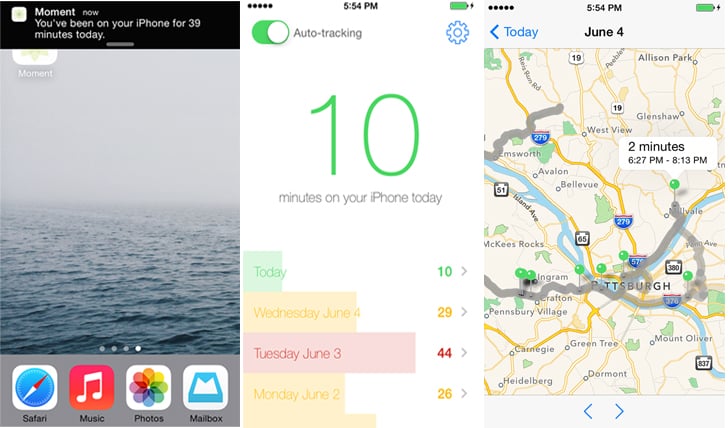 You set all the features, like the maximum amount of time you want to spend on your phone between certain hours, how often you want to be reminded of your usage, and what type of sound (relaxing or intense) you hear as a warning if you go over your daily limit.
It's designed to be invisible, meaning that once you install it, you won't ever have to open it again. Plus, you can compare your usage to days prior to see how your resolution to use less of your phone is going and use the GPS option to track where you go, just to see where you've been throughout the day.
Sounds like a great idea. Will you try it?