The 5 Best Apps to Help You Save Money
As POPSUGAR editors, we independently select and write about stuff we love and think you'll like too. If you buy a product we have recommended, we may receive affiliate commission, which in turn supports our work.
When it comes to #adulting, one of the most difficult components is figuring out how to manage your own finances. Suddenly jumping (or, more accurately, being shoved off a diving board) into a sea of bills, insurance, overdraft coverage, and credit scores can make all of us feel like we're drowning. Remind us why we were never forced to take accounting 101?
Good news is we can solve many of these problems from our fingertips — from our smartphones, that is. Forget balancing your checkbook by hand and instead turn to these five budgeting apps. They promise to make the process of tracking and organizing income and purchases a painless one. You're just five downloads away from nailing personal finance.

01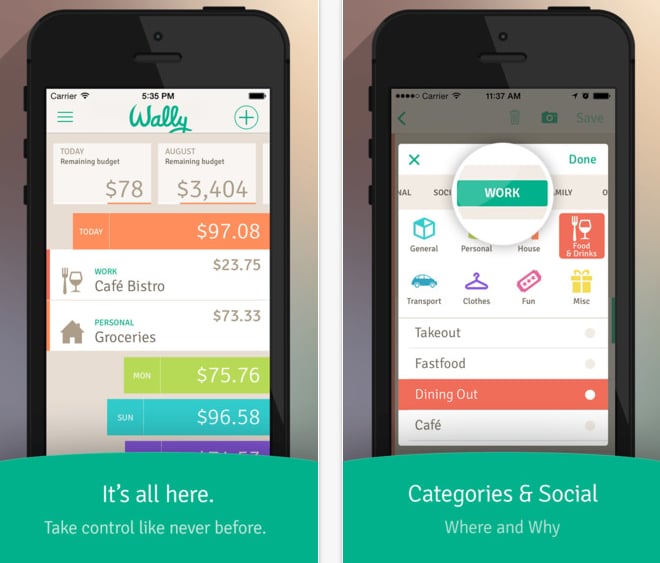 Wally
One of the most widely praised accounting apps, Wally (free) prides itself on offering you a 360 view of your personal finances, thus empowering you to feel in control of your budgeting and purchasing. The app not only tracks how much you're spending but also tracks the story behind each dip into your wallet: the where, when, what, and why. Wally is available in every currency worldwide and was created by entrepreneurs hoping to solve the problems behind managing personal finance both for others and for themselves. Because of these origins, the app is especially user-friendly and design-minded.
Available for iOS and Android
02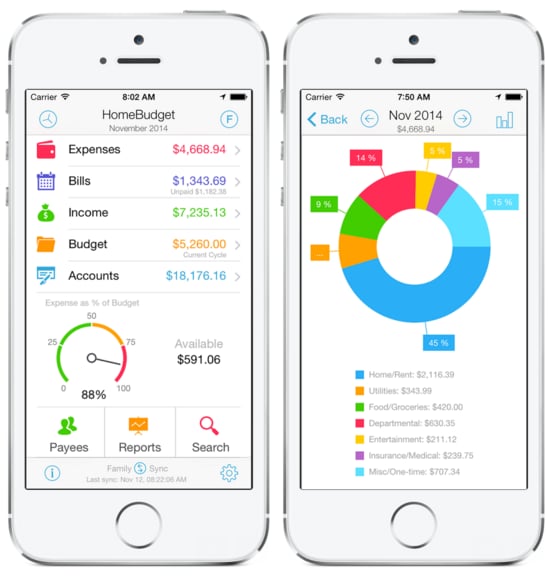 HomeBudget With Sync
In terms of managing family-wide finances, HomeBudget with Sync ($20) is perhaps the best (inexpensive) investment you can make. This app includes all the standard accounting features — including expense and income monitoring — as well as bill tracking. The tools are integrated to seamlessly work in harmony and the data is displayed in visually pleasing graphs and charts. Perhaps the biggest standout feature of HomeBudget with Sync is the "sync" part — the app easily syncs data across devices, making it the ideal choice for families with multiple users sharing expenses and incomes.
Available for iOS and Android
03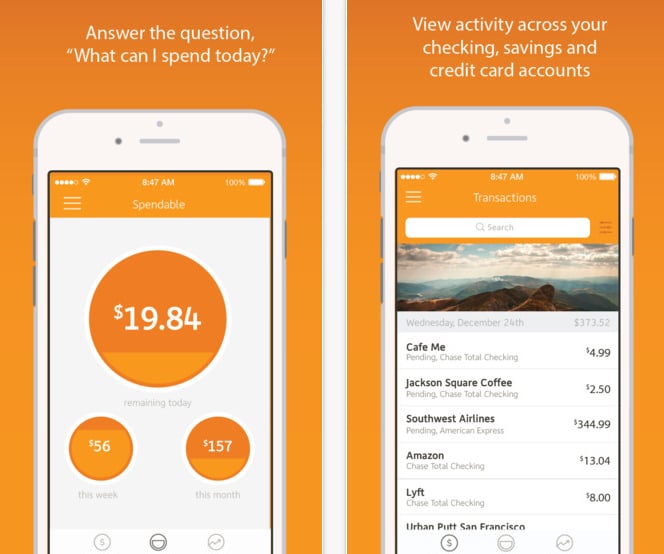 Level Money
Level Money (free) balances your income and spending to create a custom Spendable — a "safe to spend" number for the given day, week, or month. The app also allows you to create trackable categories of purchases, helping to provide a straightforward picture of what you're buying within a certain time period. Even better? You can look backward into spending history and forward into spending projections, helping to create a dynamic picture of your finances.
Available for iOS and Android
04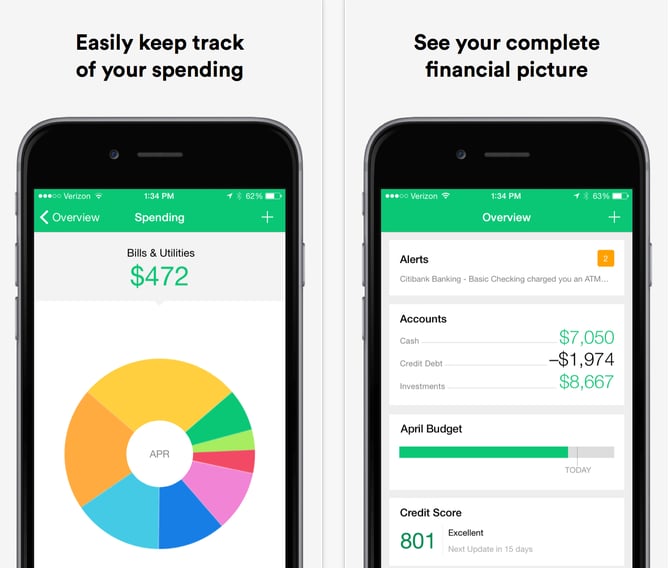 Mint
Link your accounts, bills, and credit cards to Mint (free), and this app will do all the tough number crunching for you. It offers tools for tracking your investments, as well as categorizing purchases to help you easily see and analyze trends in spending. Mint also offers a free credit score service, helping you become more informed and educated on your finances. Bonus: Mint is colorful and geometric, making this app as pleasing to your eye as it is pleasing to your bank account.
Available for iOS and Android
05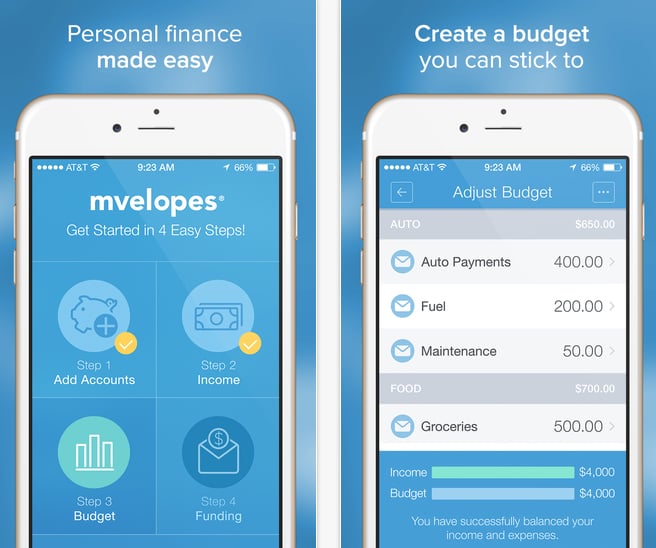 Mvelopes
This app represents a modern version of perhaps the most traditional budgeting method: an envelope. Mvelopes (free) offers tools for categorizing purchases as well as instantly uploading receipts and spending updates, all from a streamlined design. The app also keeps an eye on hidden spending, helps users track and eliminate debt, and allows for setting — and hitting — financial goals.
Available for iOS and Android