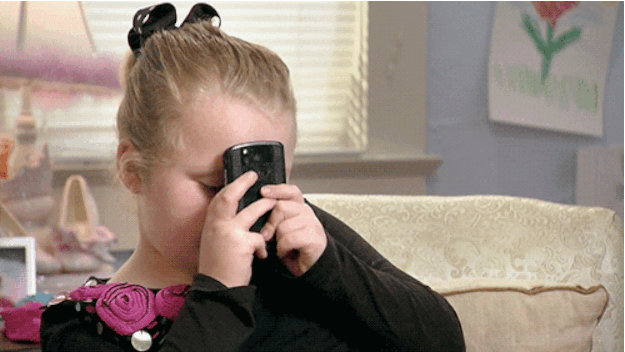 One of the worst texting crimes should be autocorrect pranks. (You know, when someone goes into your iPhone and messes with your settings so that certain words automatically change to others.) And by "crimes," we mean "gifts," because these prank examples have given us enough laughter to last for days. Source: TLC
01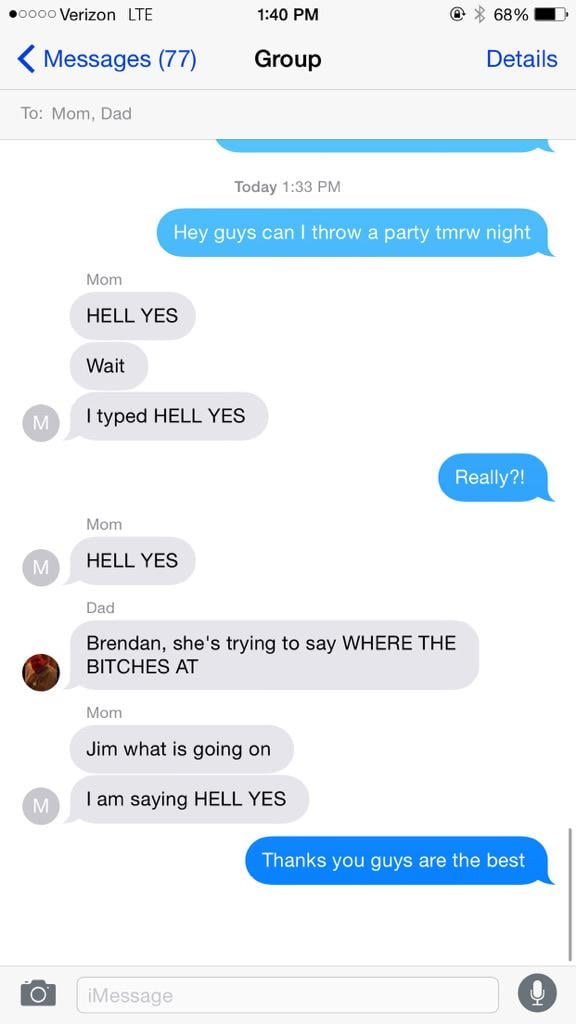 HELL YES
"Added a shortcut to parents phone everytime they type, 'No.'"
02
Acid Mom
"Okay so I made a shortcut on my moms phone so every time she types 'dirty clothes.' it says acid."
Wait till you see how it ended.
03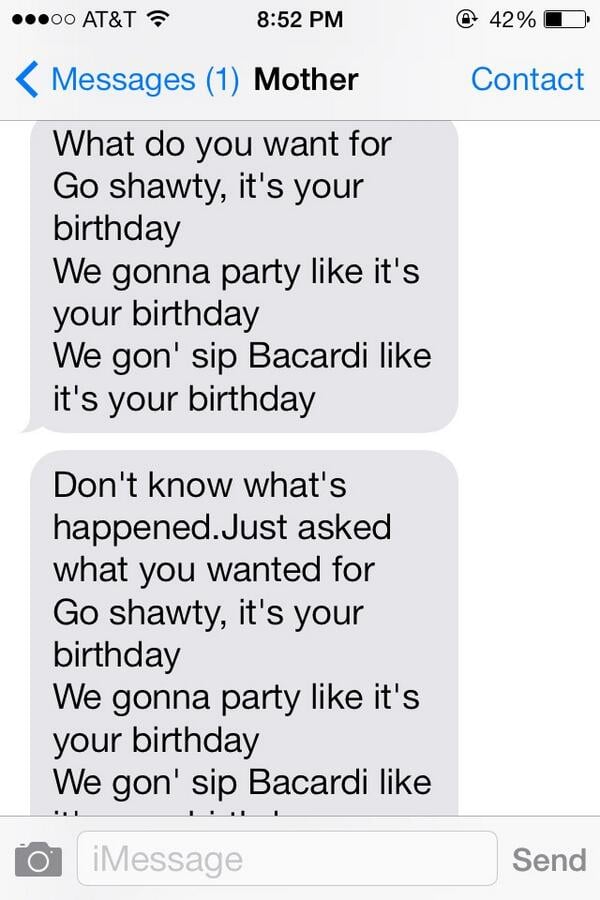 50 Cent
"Changed some Autocorrect settings on my mom's phone to 50 Cent lyrics, and I don't think I'll ever be bored again."
04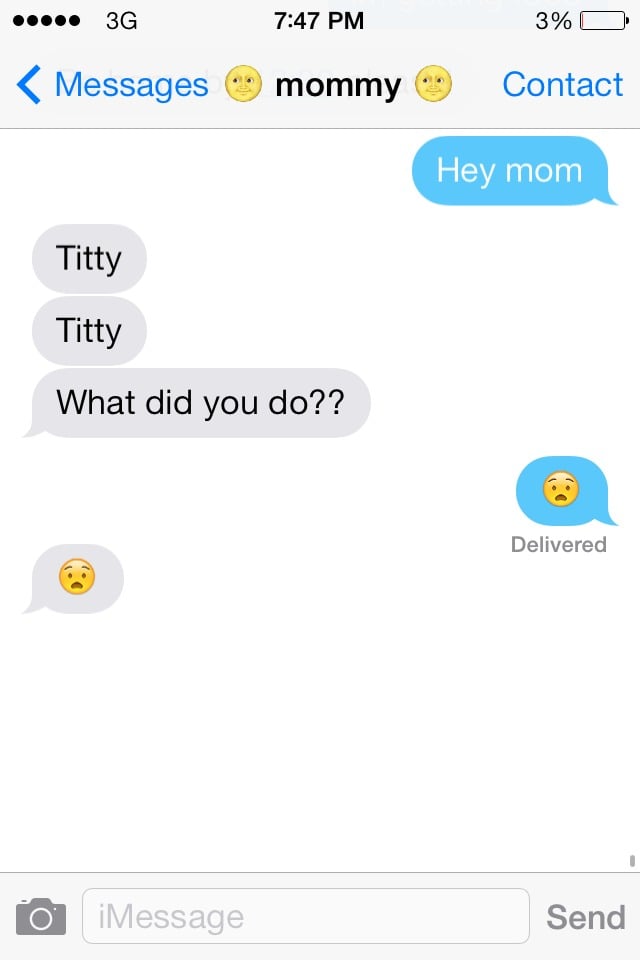 Hello Titty
"I made the autocorrect on my mom's phone change 'hello' to 'titty.'"
05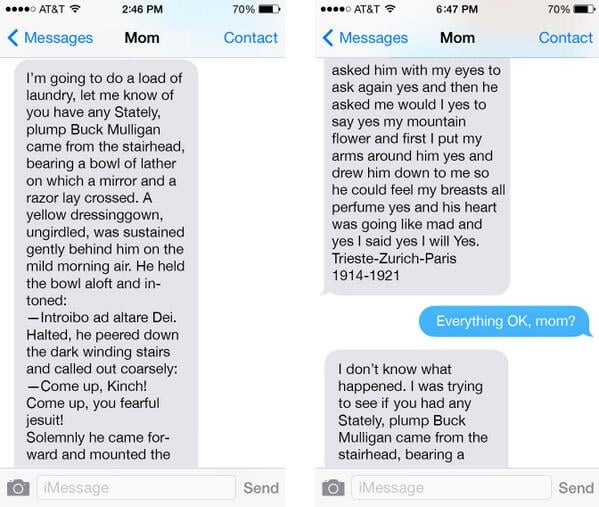 Ulysses
"Haha I made an autocorrect shortcut on my mom's phone to replace dirty laundry with the text of Ulysses. #lol #momfail"
06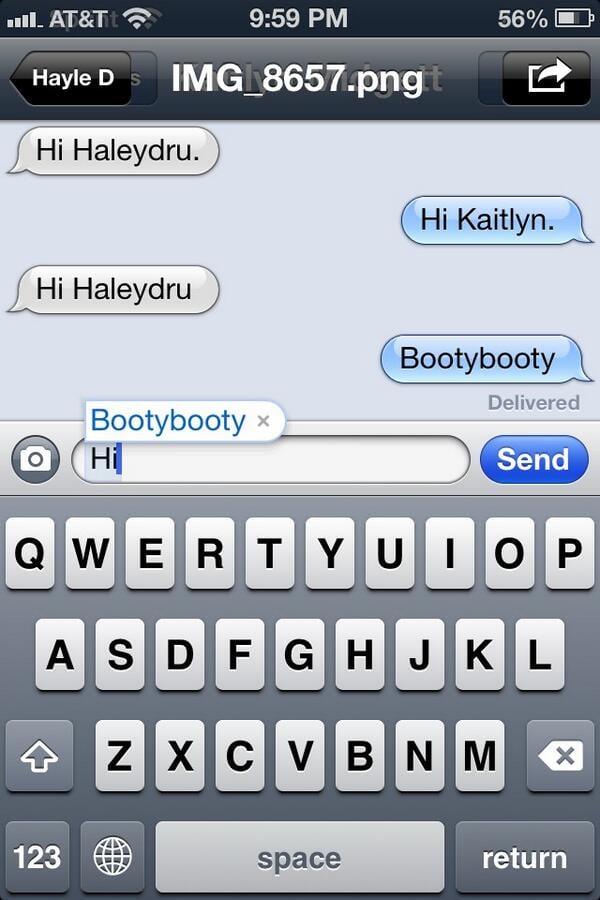 Bootybooty
"Best prank ever changed her autocorrect to this. Lolol."
07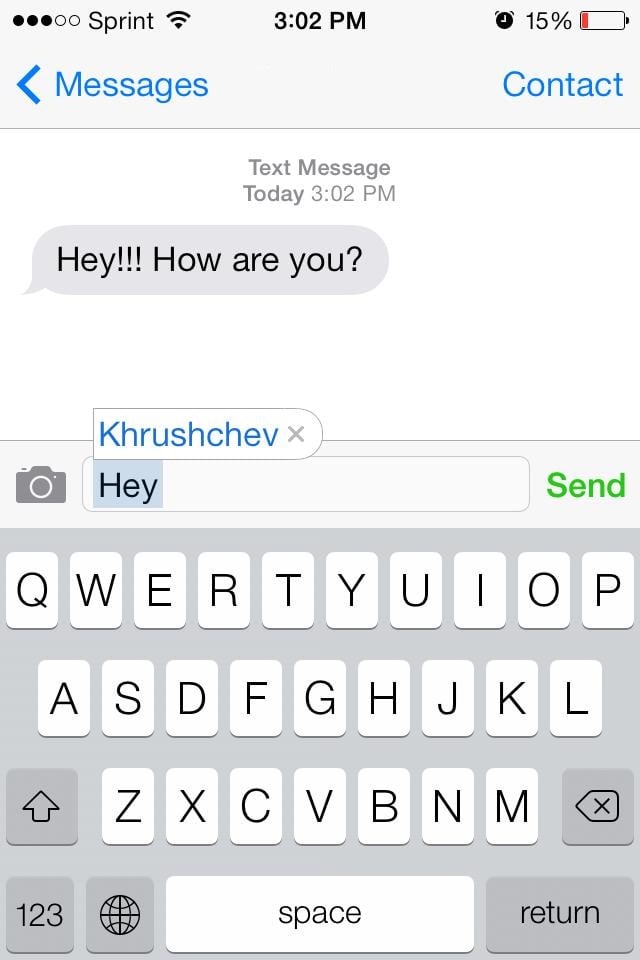 Khruschev
"My drunk self likes to change my autocorrect for the better."
08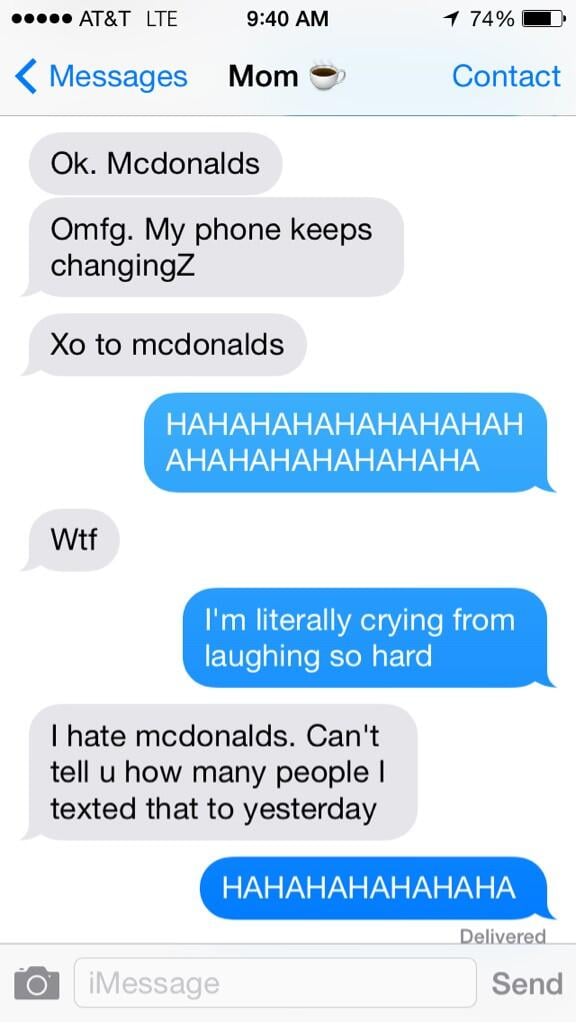 McDonald's
"I saw the auto correct prank on FB so I did it to my mom from xo to McDonalds and my sis sent me this screen shot."
09 And This Is How It's Done