5 Gadgets You Need This School Year That'll Help You and a Charity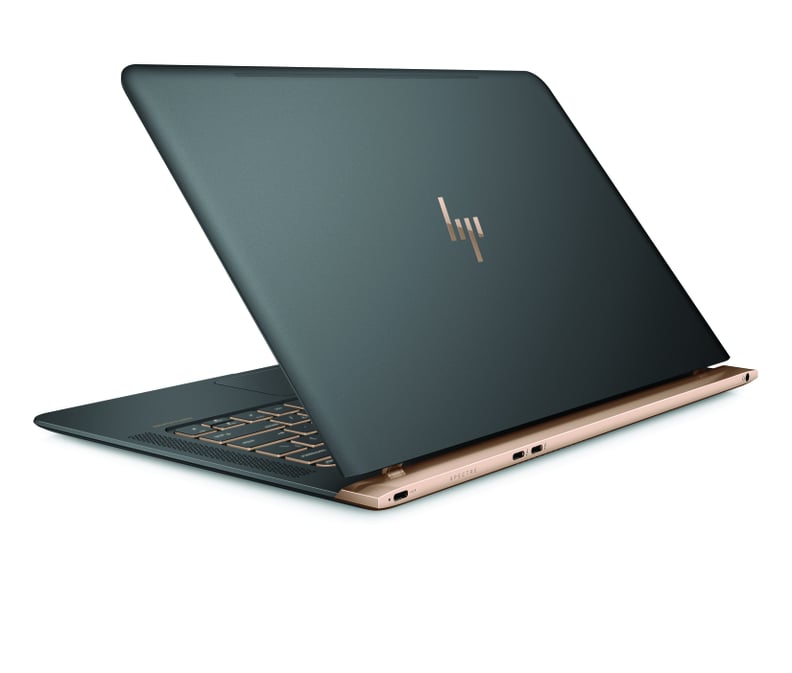 As POPSUGAR editors, we independently select and write about stuff we love and think you'll like too. If you buy a product we have recommended, we may receive affiliate commission, which in turn supports our work.
September is one of my favorite months. The fall season introduces cool new tech gear that is perfect for any student starting fresh in a new classroom. I also have a new appreciation for September, as it is Pediatric Cancer Awareness month. It makes me stop and remember a special bond I had with a very brave boy named Cole who always told me I was his R2-D2 and he was C-3PO. After being diagnosed with neuroblastoma cancer, he lived for six more years, thanks to vital clinical trials and research. Once we said goodbye to Cole in 2015, I promised his family I would continue to support cancer research to help other children affected by pediatric cancer.
In honor of Cole this month and anyone else starting anew in the classroom and beyond, I rounded up some tech gadgets that will help you achieve superhero success this school year. The best part? All of this gear is created by some amazing companies that have committed to give back to the Batcole Foundation, named after our superhero Cole, which raises funds to support research for pediatric cancer and for which I proudly serve on the board. Check it out ahead.
01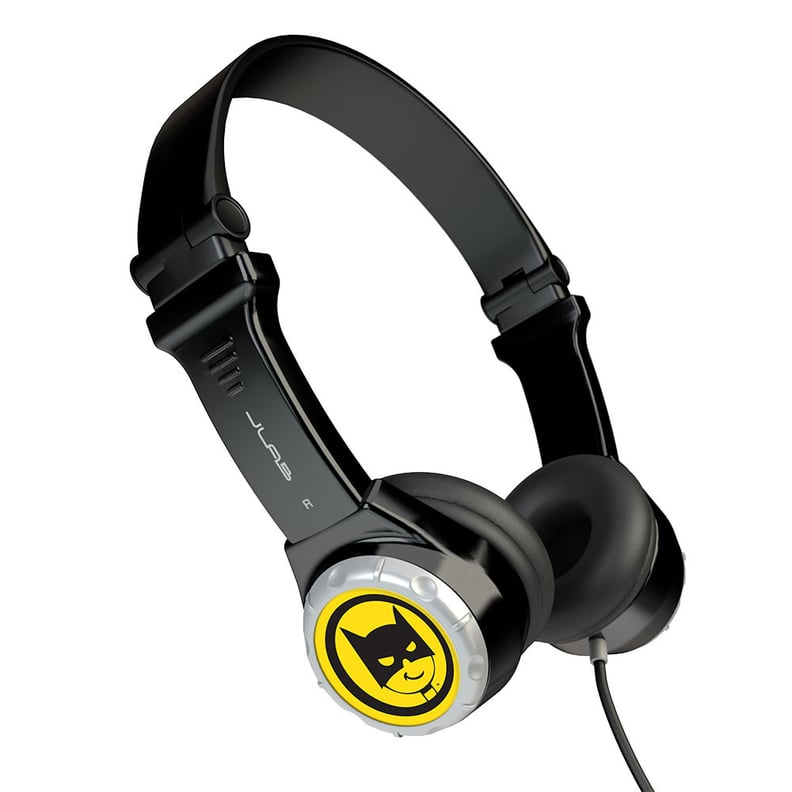 JLAB JBuddies Folding Headphones
Tired of hearing Disney music? JBuddies Headphones ($25) were designed just for kids ages 2 and up and are great for using with a phone, tablet, or other device. Equipped with volume control, these foldable headphones won't go past 85 decibels, which is good news for your kids' ears! JLab has even made a custom pair of black and yellow headphones to benefit the Batcole Foundation (gold is the color used to raise awareness about pediatric cancer).
02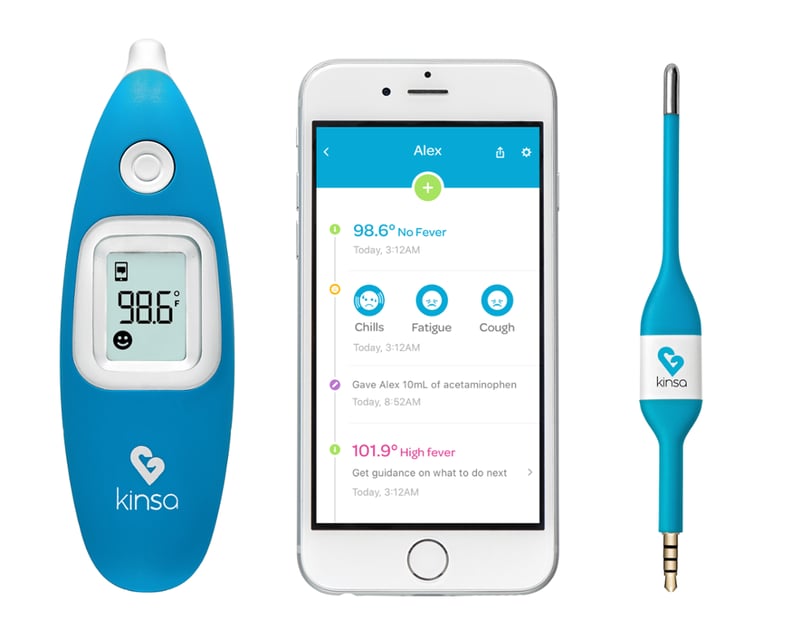 Kinsa Smart Thermometer
Back-to-school time goes hand in hand with the sniffles and other illnesses. It's easy — and so quick — to take your child's temperature with the FDA-cleared Kinsa Smart Thermometer (starting at $20). It takes the temperature in seconds (the new Elmo ear thermometer takes only one second to get a reading) and then a free app gives you guidance for what steps to take according to your child's age and temperature. It works on adults too; in fact I use it myself! Kinsa also keeps a log of fevers, medication doses, symptoms, and other details so your family's health history is at your fingertips.
03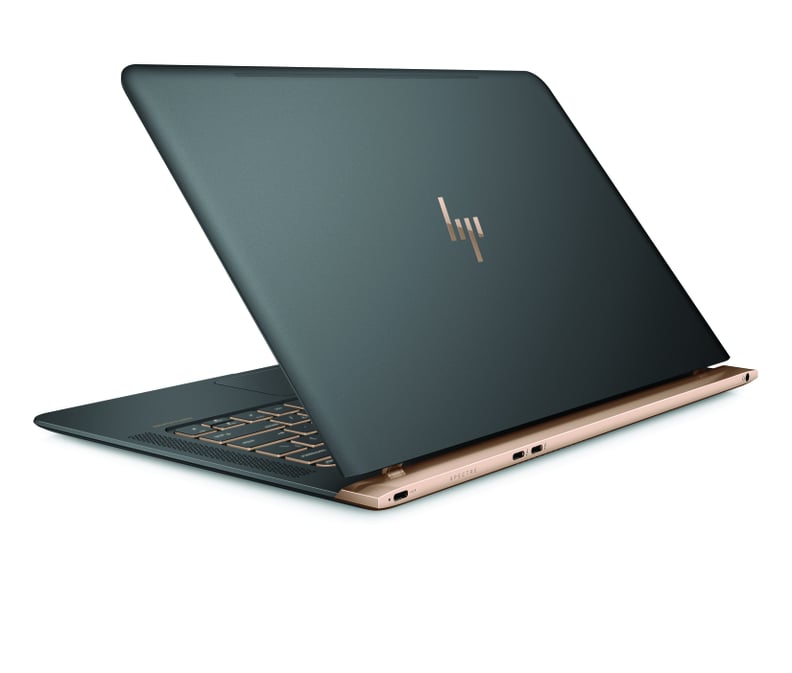 HP Spectre
No need to carry around a bulky old laptop. Say hello to the world's thinnest notebook! At 10.4 millimeters thick and 2.45 pounds, the oh-so-slender HP Spectre (starting at $1,020, originally $1,170) is made of lightweight aluminum and carbon fiber. Perfect for going back to school in style!
04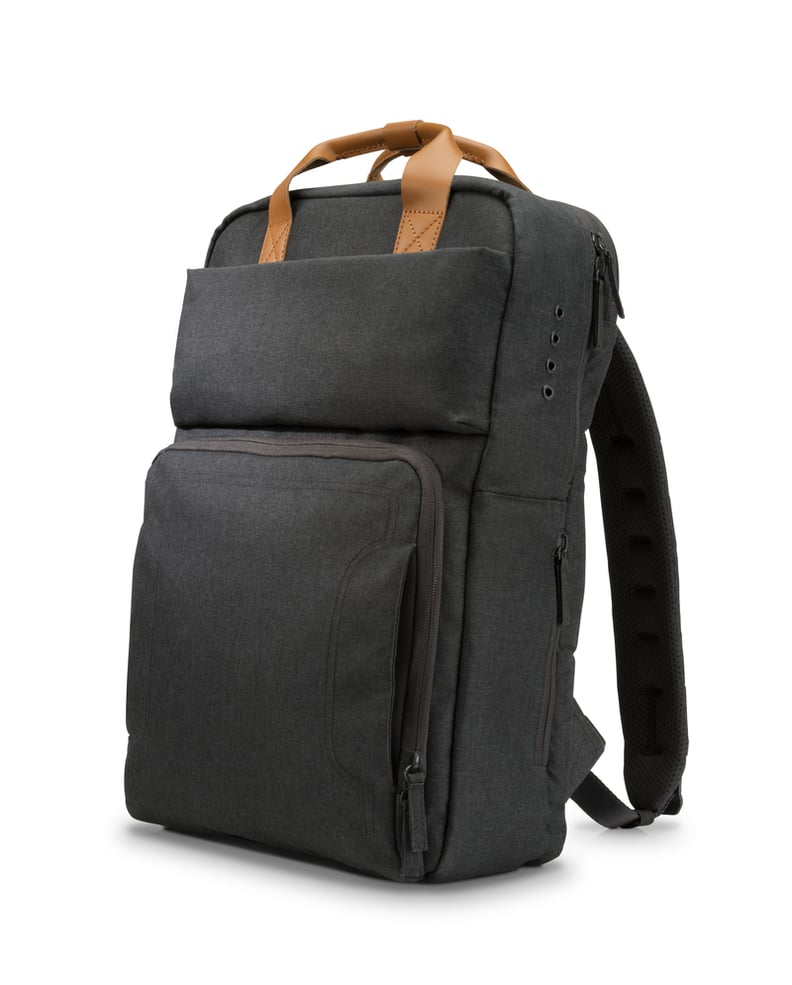 HP Powerup Backpack
Charge up to three devices in this handy HP Powerup backpack ($200, available for preorder)! Great for most HP laptops (with up to 17.3-inch diagonal screen), a tablet, and a smart phone. Made of hefty, durable canvas, it protects your gadgets from the outside world and even keeps them dry. Comes equipped with two USB cables for Android and a laptop cable. A heat sensor monitors the temperature so the devices don't get too hot.
05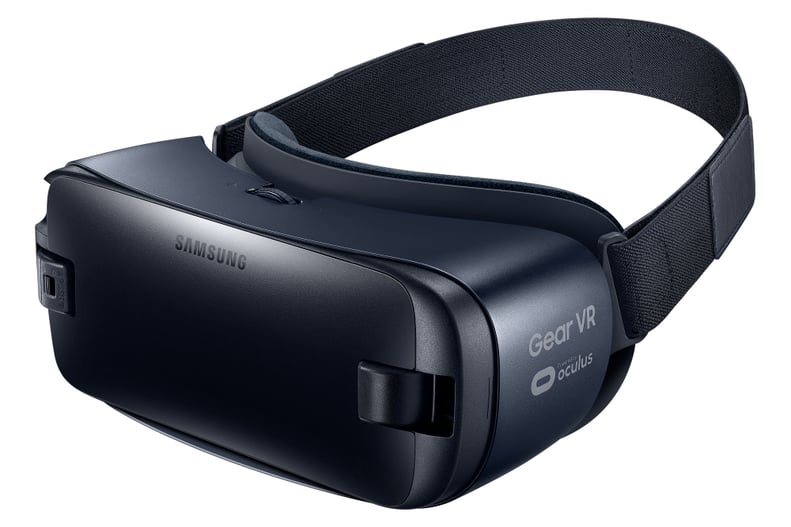 Samsung Gear VR
Say goodbye to those inflatable dome planetariums and hello to a new experience exploring space using a VR headset. I am working with SilVR Thread to distribute virtual reality headsets to pediatric floors of several hospitals around the country. So, the next time kids have downtime during their treatment, they can just escape to another 3D world (look through the eyes of an elite athlete or scuba diver or watch a show!) To experience it yourself, try it with Samsung's Gear VR ($100). Simply snap your compatible Galaxy smartphone (any of the latest models work) into the portable and wireless Gear VR headset to dive into a world of 360° experiences.