Peep Every Gorgeous Detail of These Stunning Geek-Couture Gowns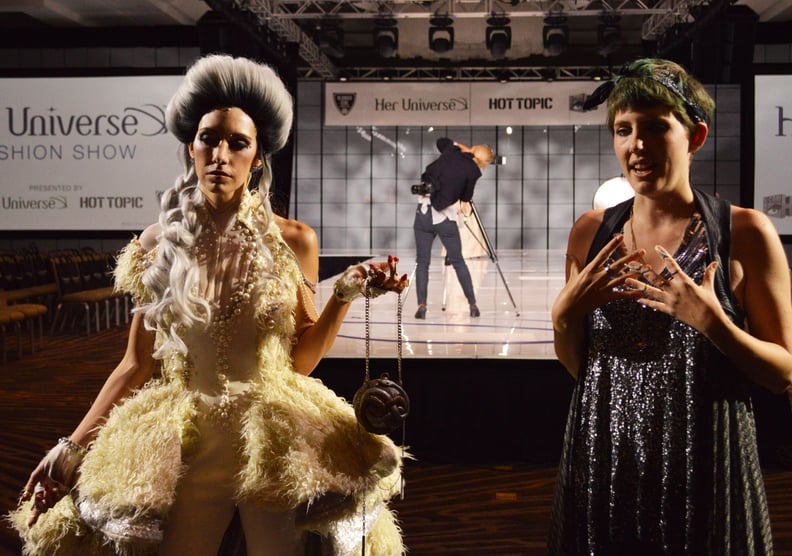 POPSUGAR Photography | Ann-Marie Alcántara
POPSUGAR Photography | Ann-Marie Alcántara
Before the magic of Comic-Con's annual Her Universe Fashion Show comes prejudging, a daunting process in which the 27 selected designers showcase their creations to a panel of judges. I was lucky enough to serve as a judge in this year's show, which meant an up-close look at these creations and insider details from each designer about their creative process. My biggest takeaway from this experience? While the glitz and glam of the runway is a perfect way to display the stunning, geek-couture creations of each passionate designer to an audience, it's the countless tiny details in each design that truly take your breath away.
From a Jon Snow-inspired gown made out of bicycle tubing to a Wall-E look composed of entirely recycled or repurposed materials (like cardboard and old iPhone cord chargers), the fruits of each designer's labor need to be seen up close to be truly appreciated. Thankfully, between these exclusive behind-the-scenes photos and the original Comic-Con HQ docuseries about this year's show, you can appreciate the hard work of each designer for yourself. After watching the series, you can cast your vote for the viewers' choice winner of the competition, who will join the audience's and judges' choice winners in designing a special collection for Hot Topic.
Trust us, you don't want to miss these gorgeous shots of each design — but which is your favorite? Don't forget to cast your vote starting this Thursday, then let us know your pick in the comments!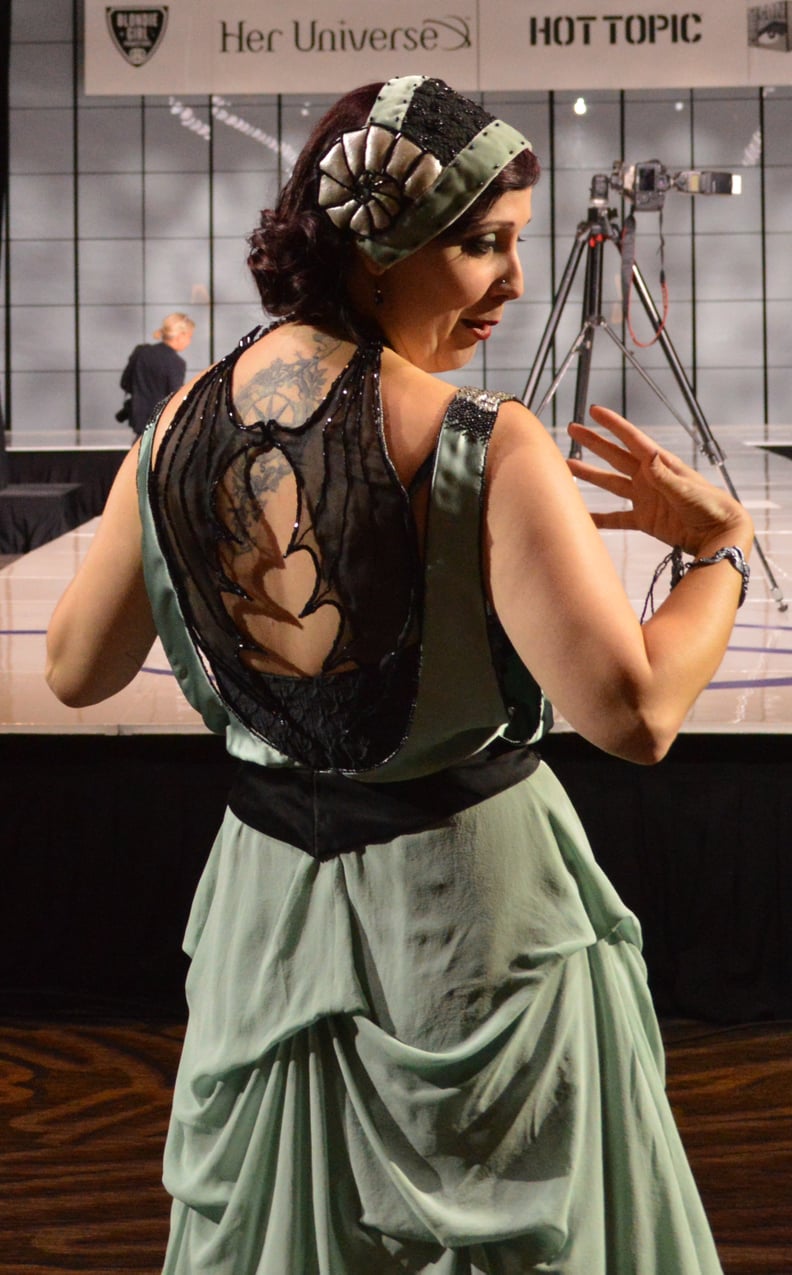 "Newt's Menagerie" by Harmony Leiker
Inspired by Fantastic Beasts and Where to Find Them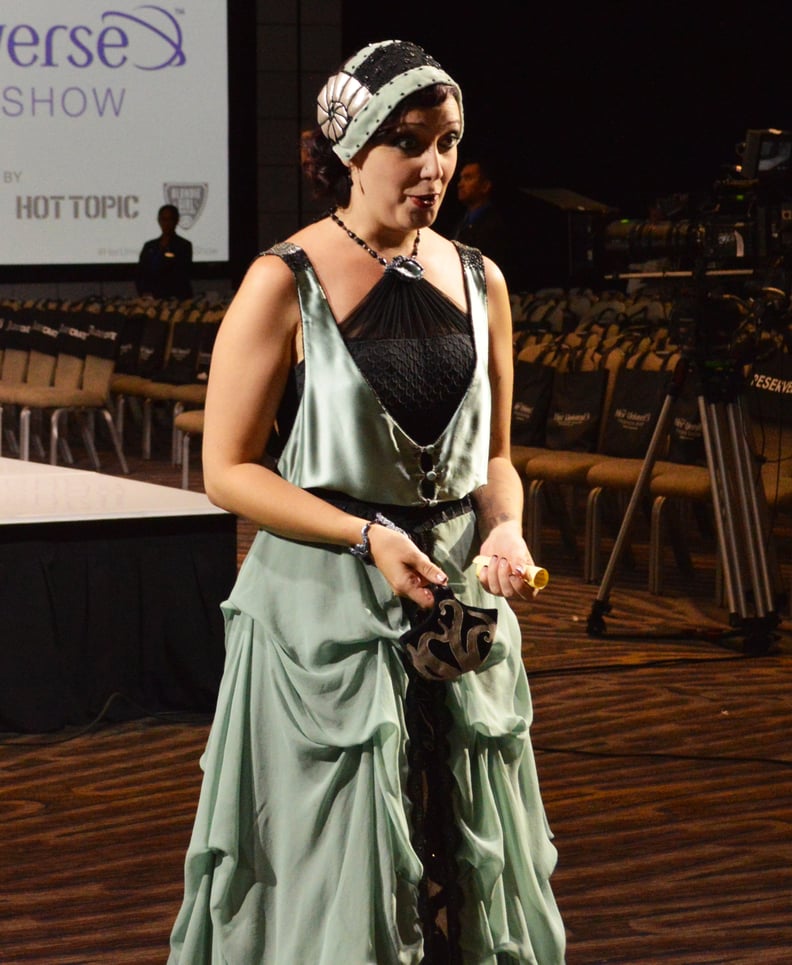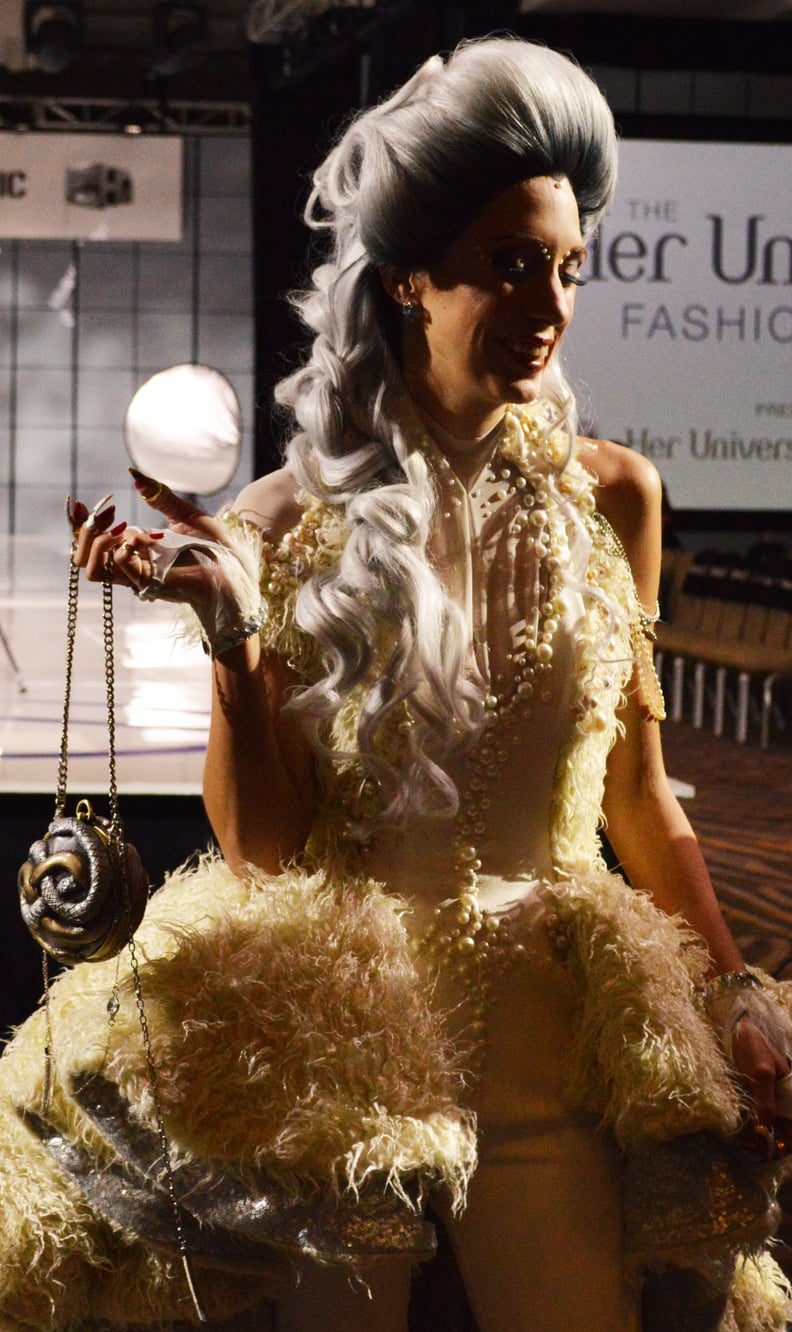 "Falkor" by Jesse
Inspired by The NeverEnding Story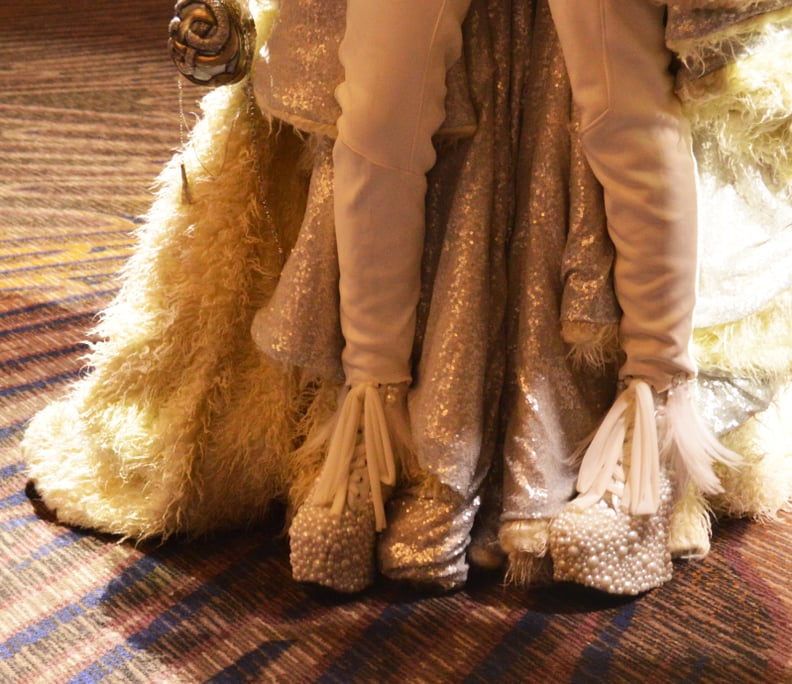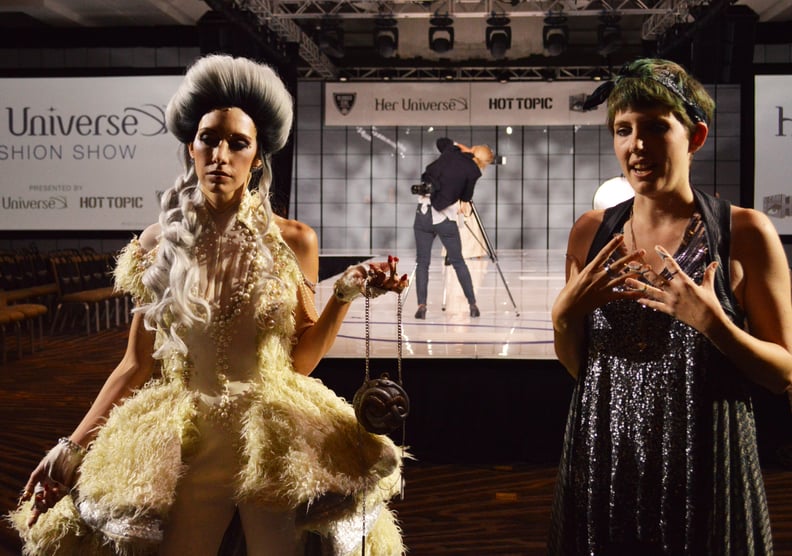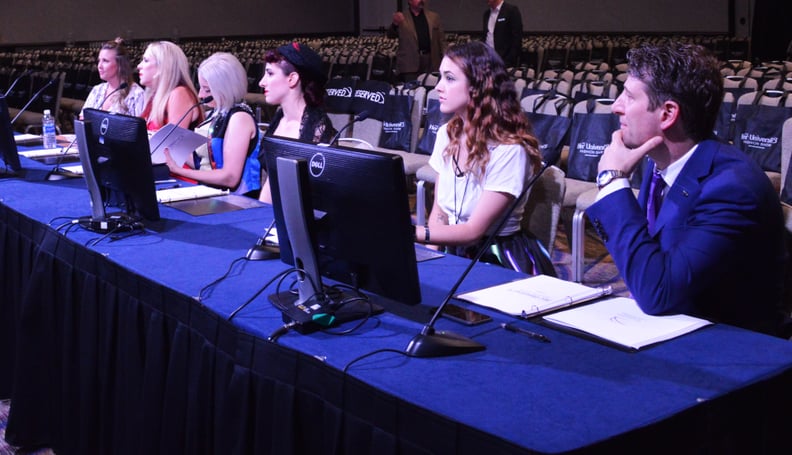 The judges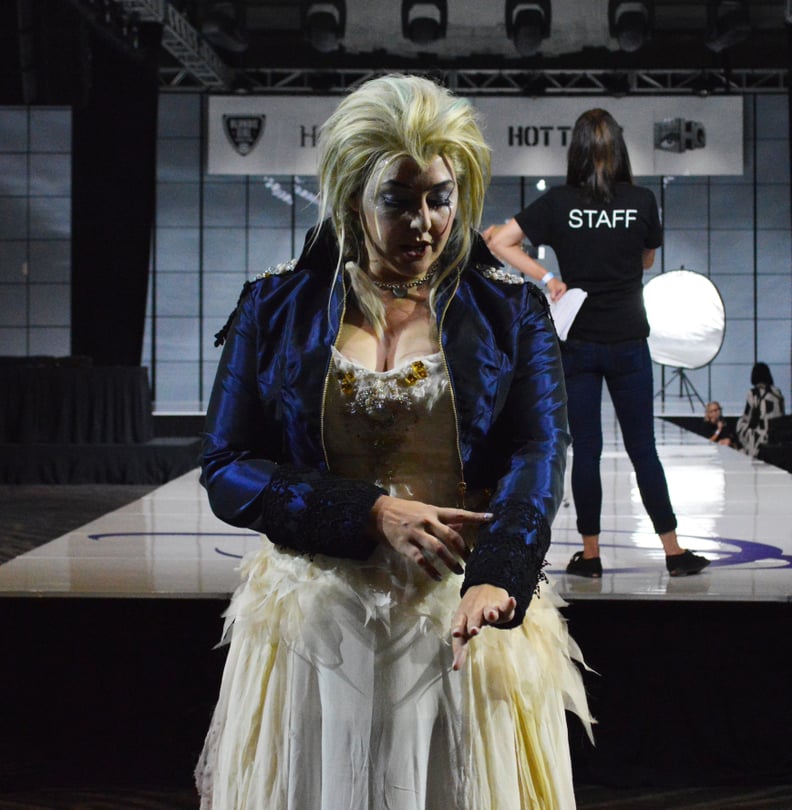 "Ode to the Goblin King" by Sarah Rader
Inspired by Jareth from Labyrinth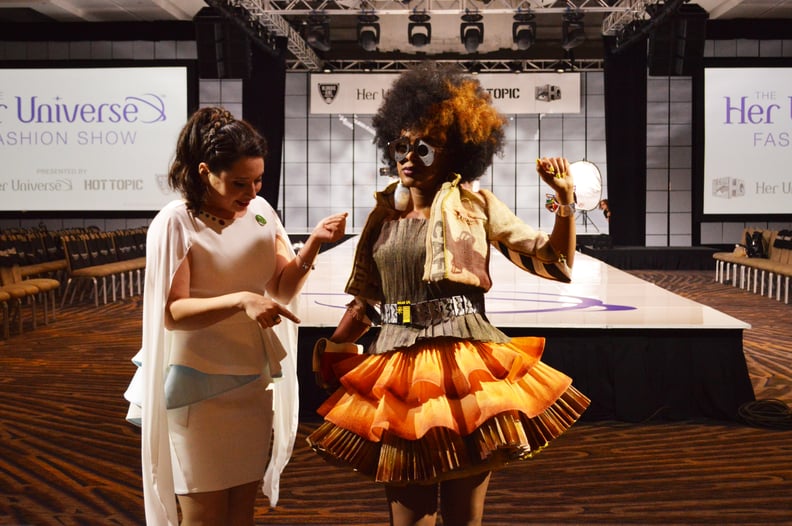 "Define Couture" by Laura Christina Ortiz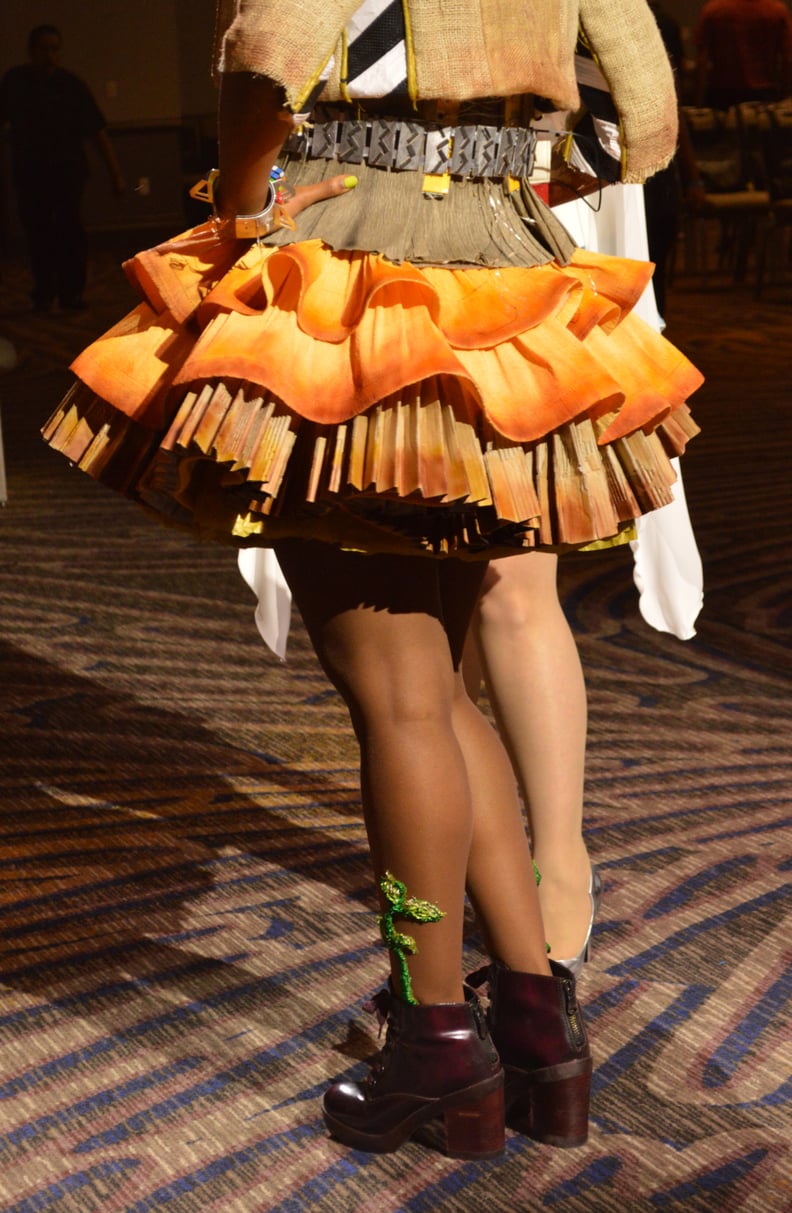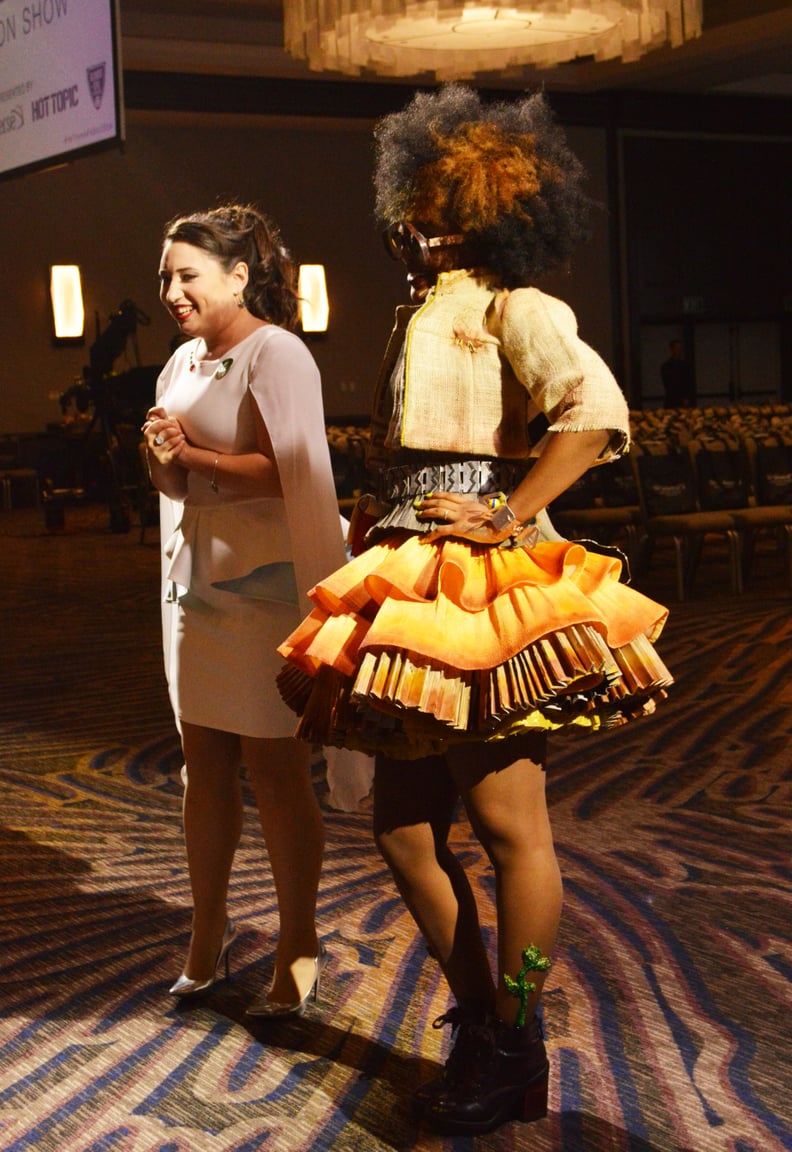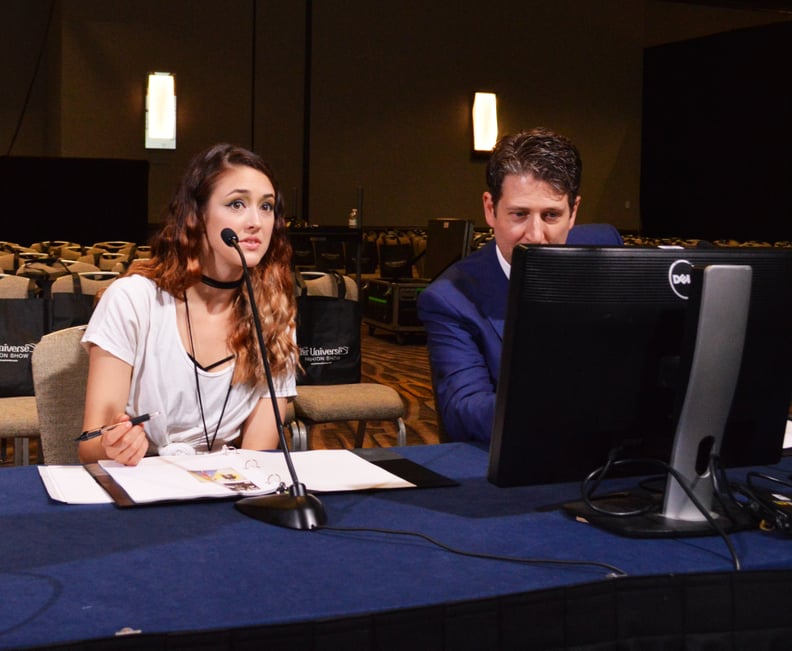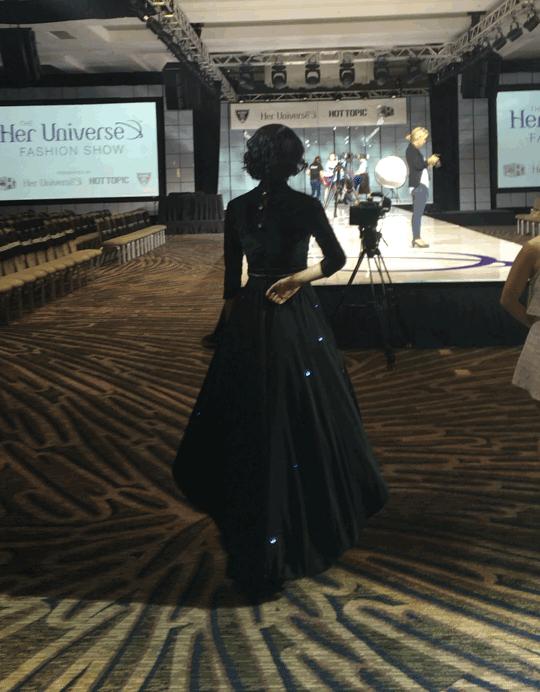 "The Always Dress" by Selina Zawacki
Inspired by Severus Snape from Harry Potter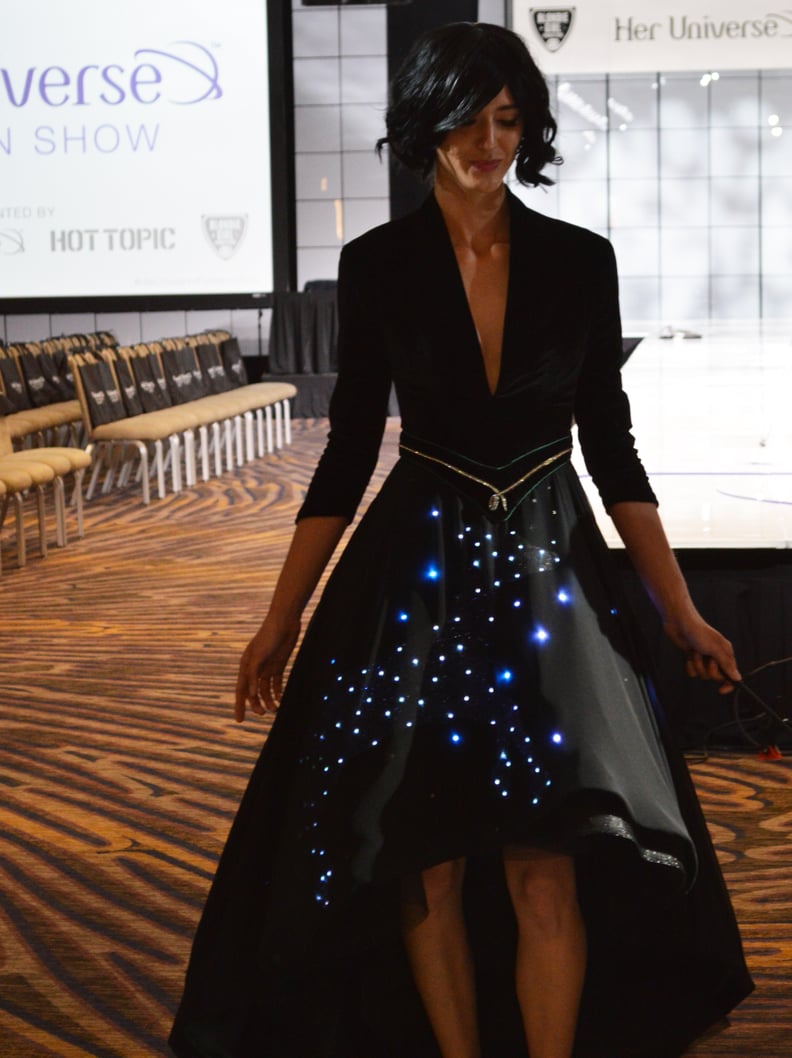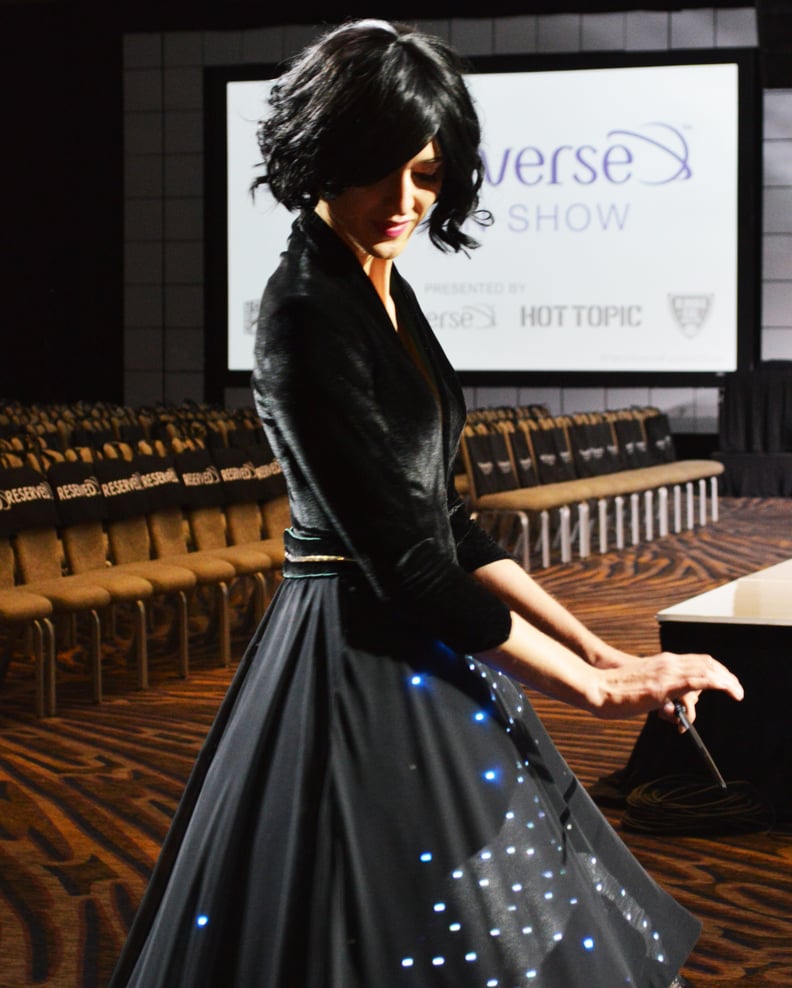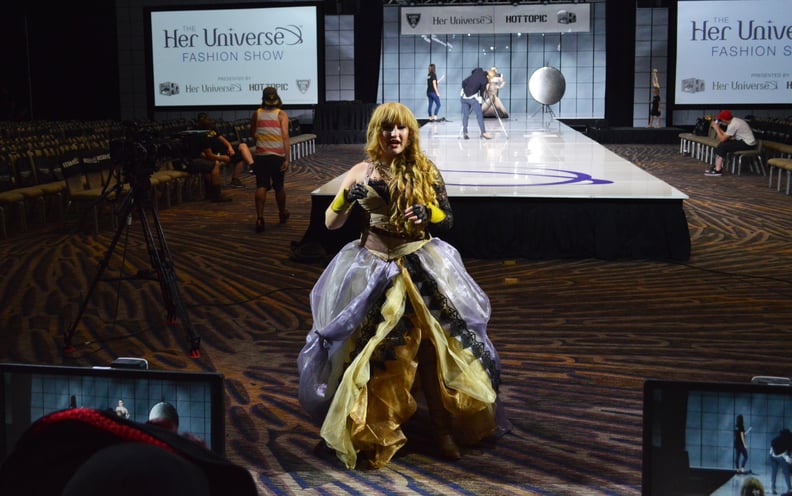 "Yang Xiao Long; From Ballroom to Battle" by Carina Laviolette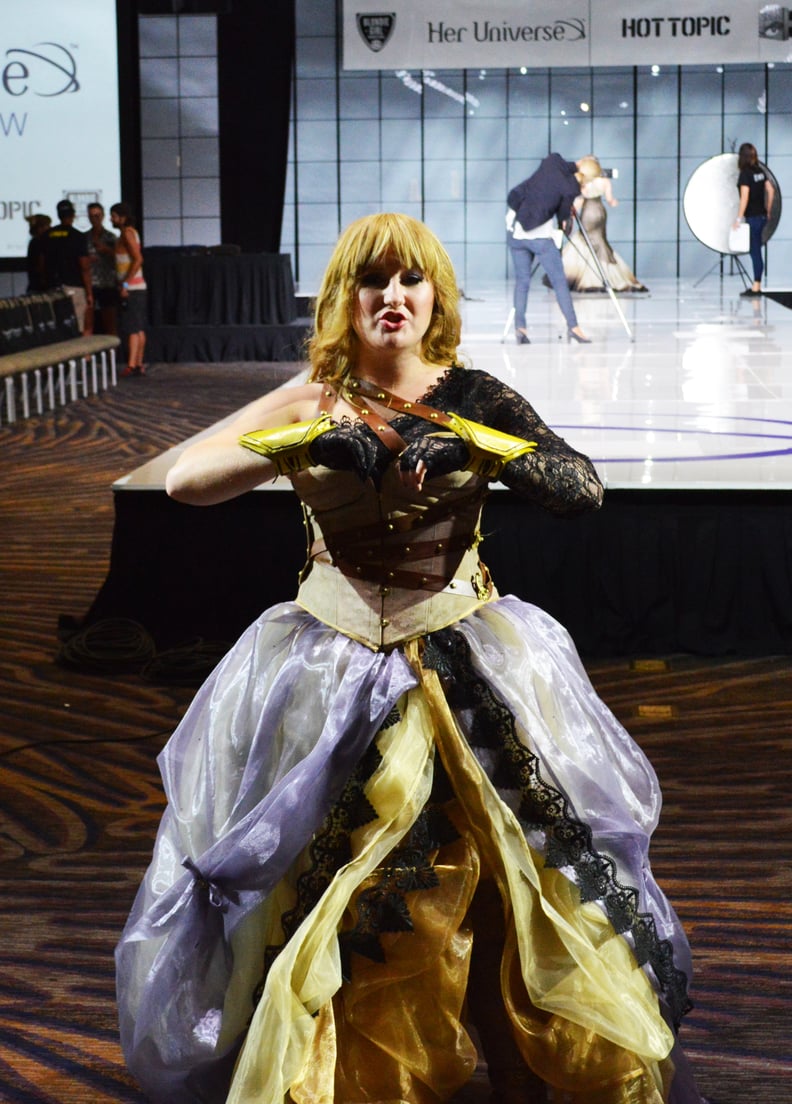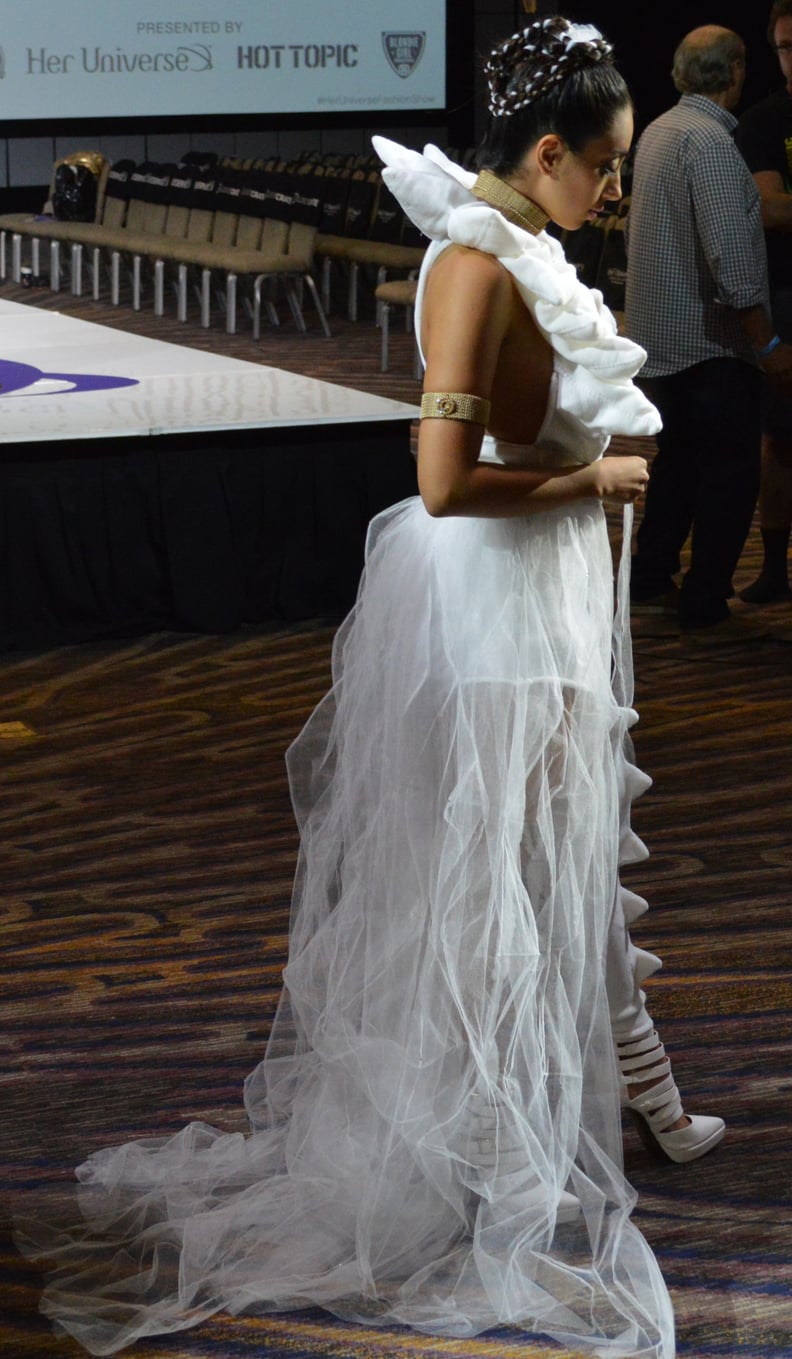 "Reshiram Wedding Dress" by Martha Calderon
Inspired by Reshiram from Pokémon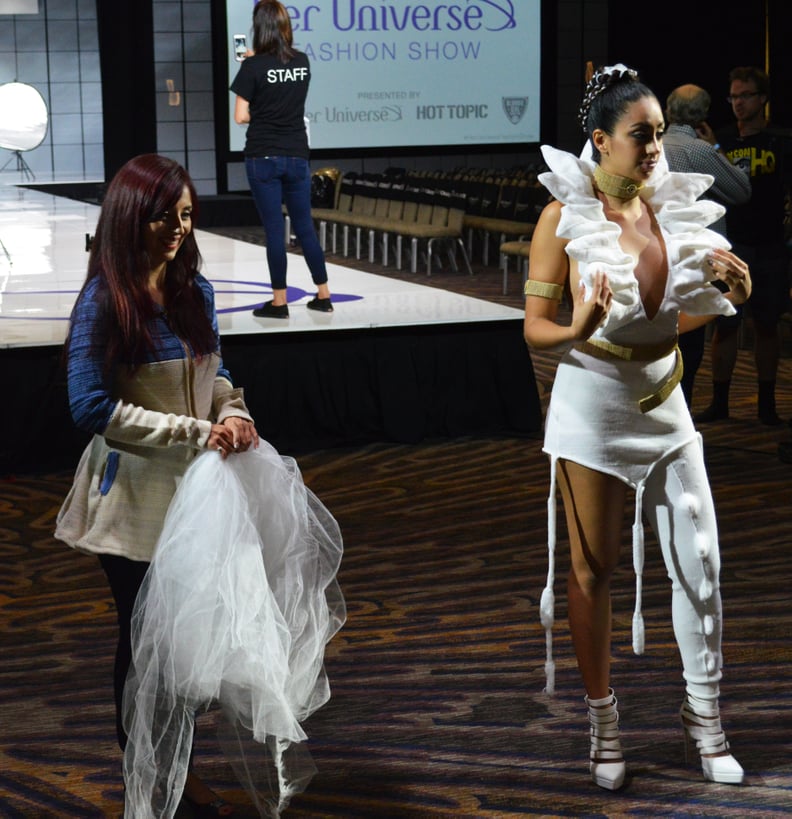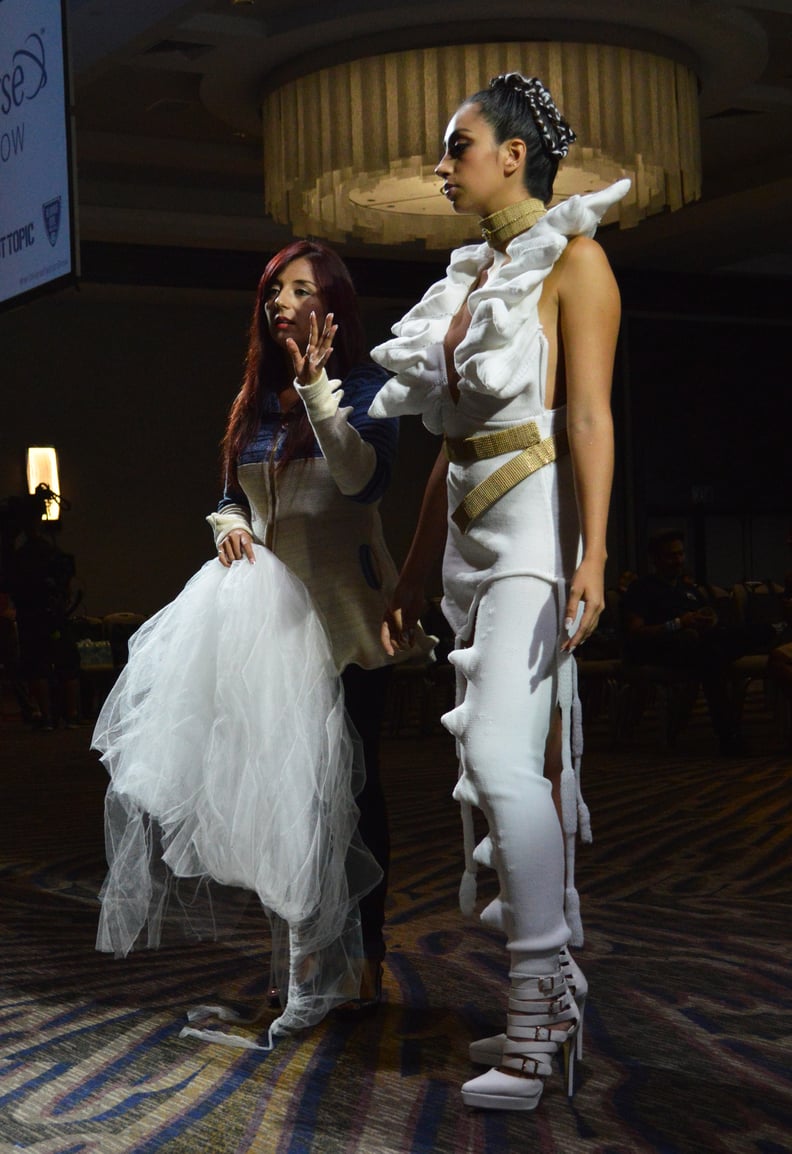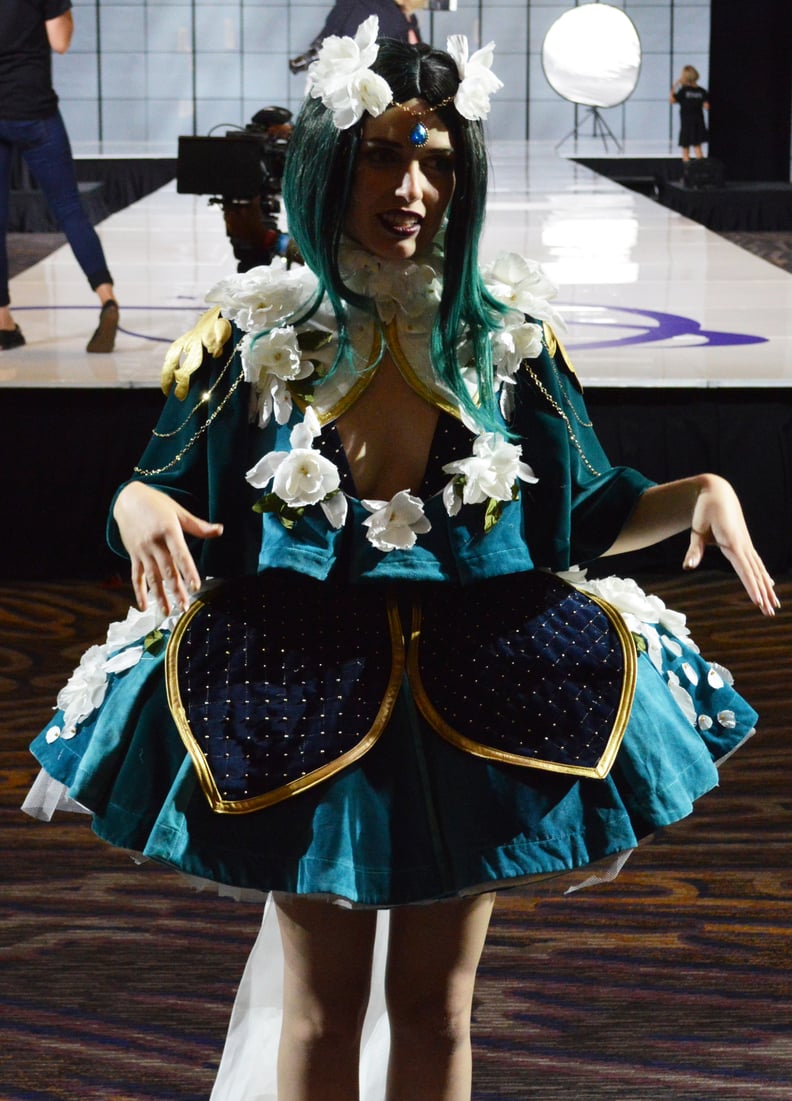 "Soldier of Embrace" by Lydia Tachkov
Inspired by Sailor Neptune from Sailor Moon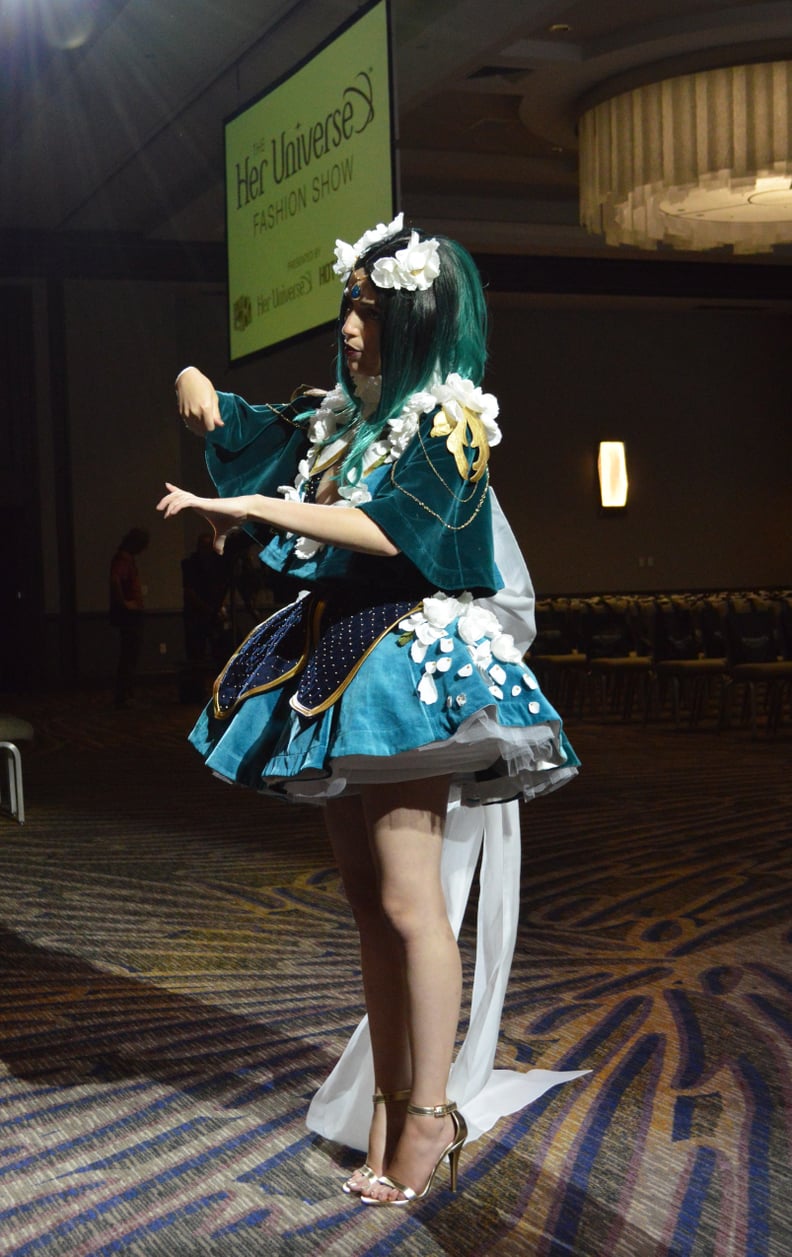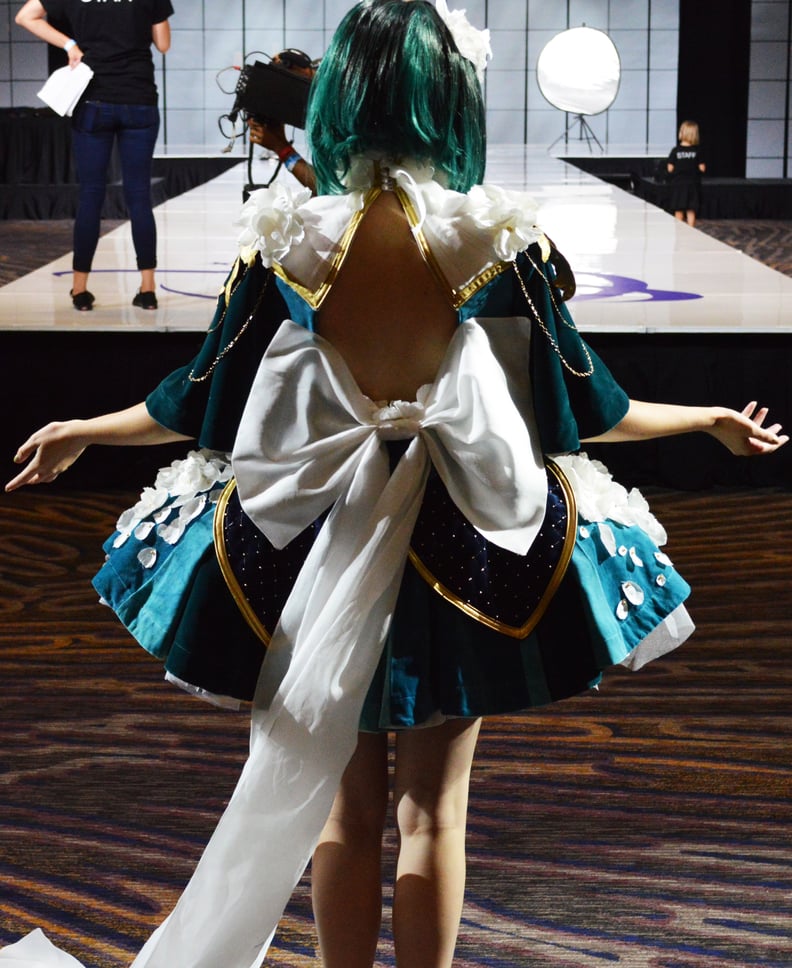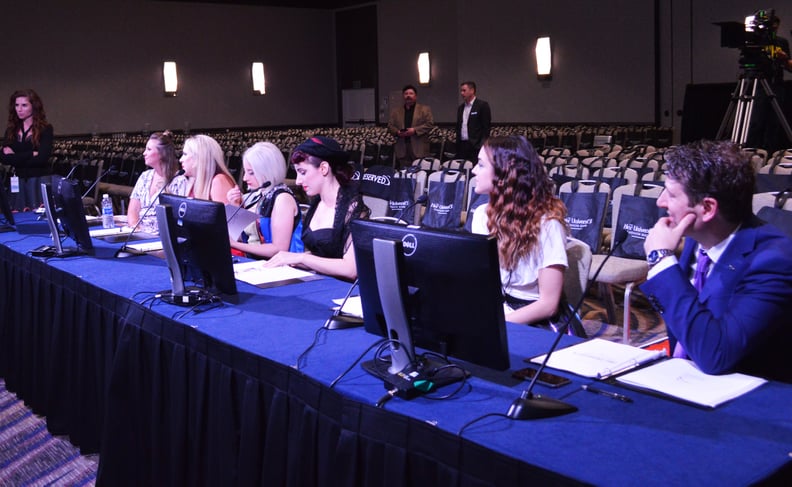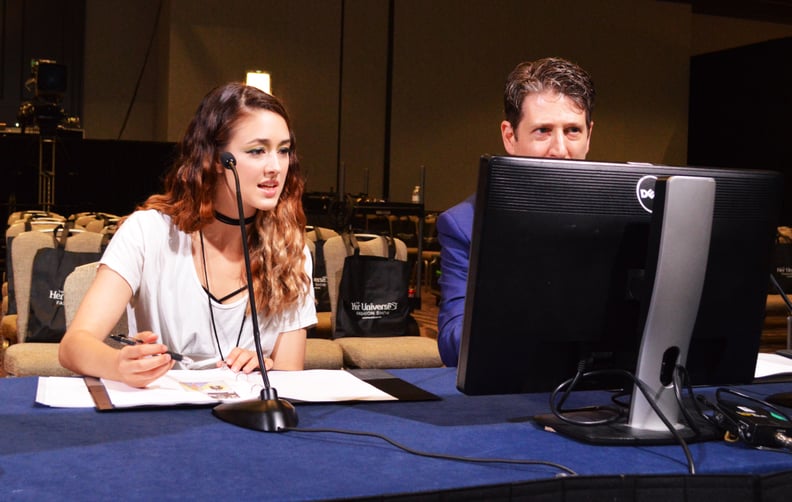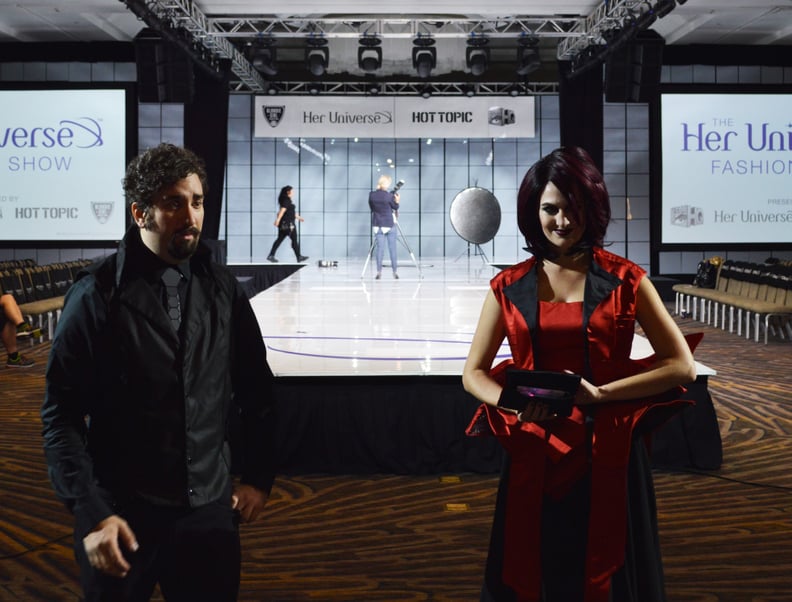 "Crimson Spellcaster" by Michael Yale
Inspired by the Scarlet Witch from Captain America: Civil War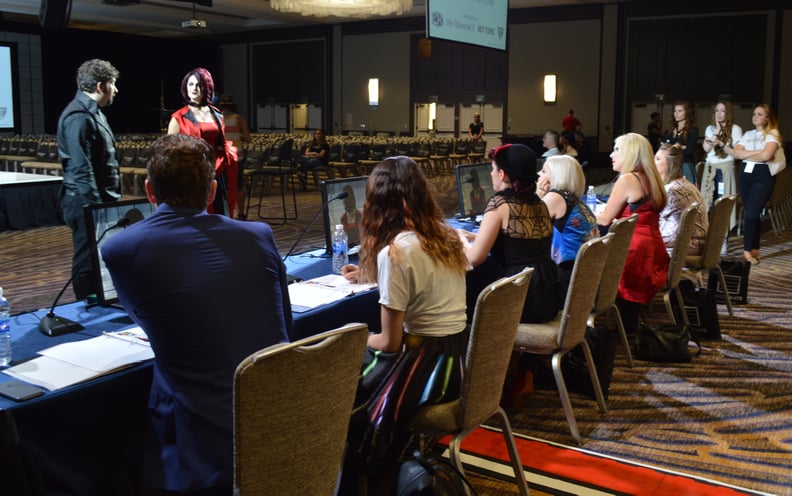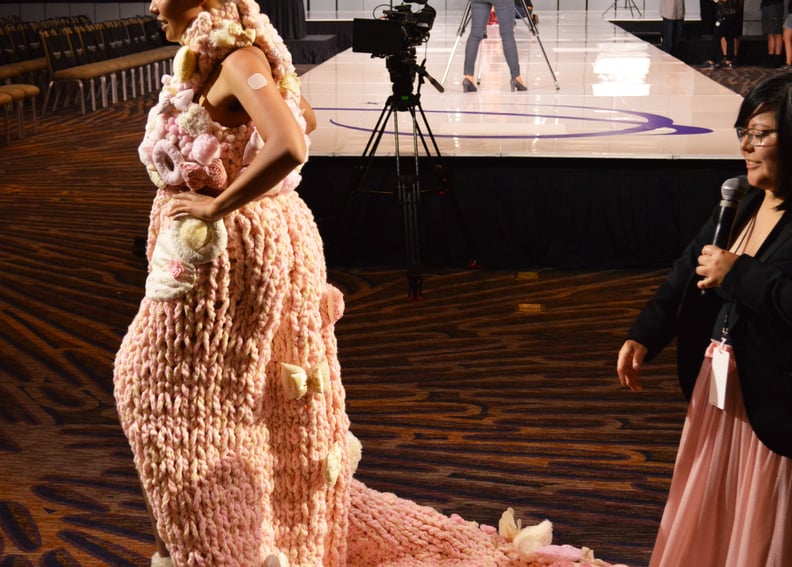 "The Pilbasian" by Kristin Koga
Inspired by Carol from The Last Man on Earth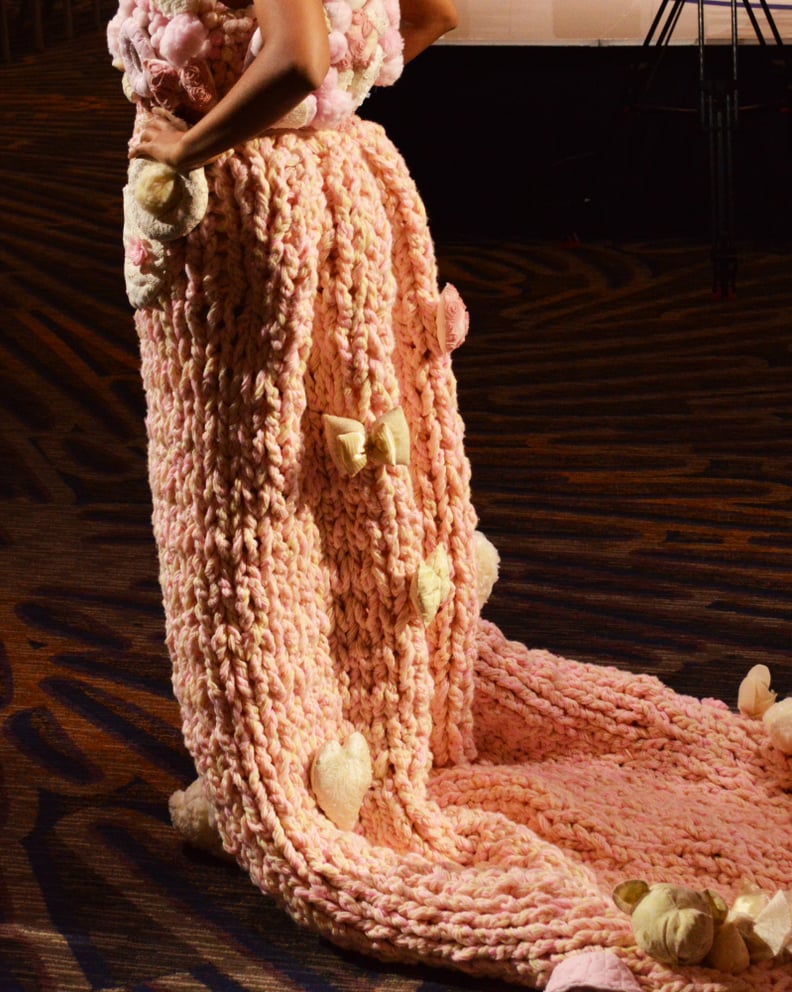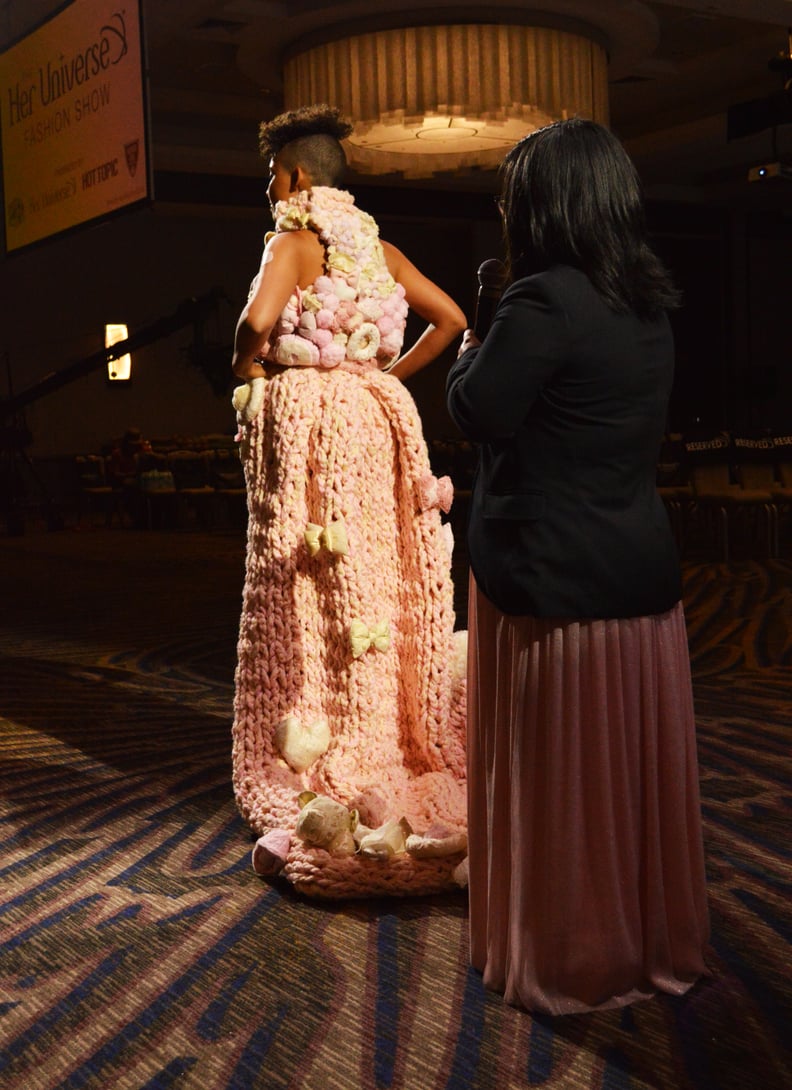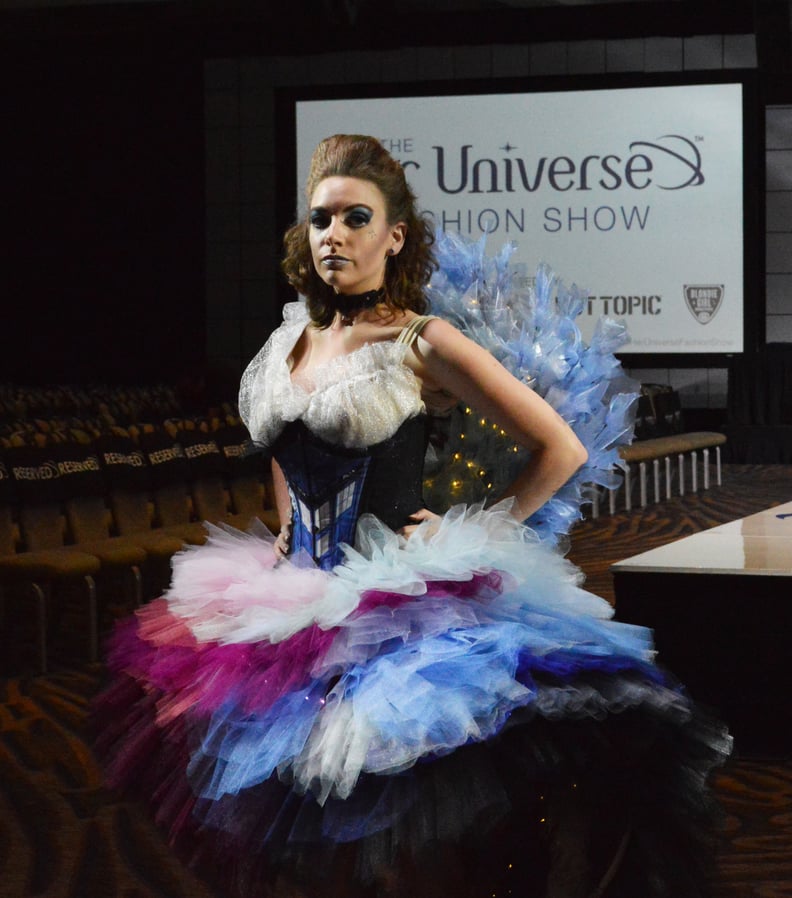 "TARDIS Through the Wormhole" by Lynne Marie Martens
Inspired by the TARDIS from Doctor Who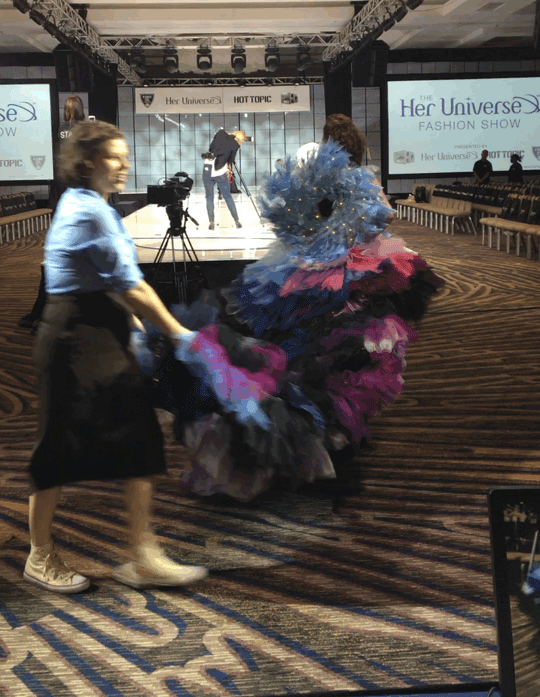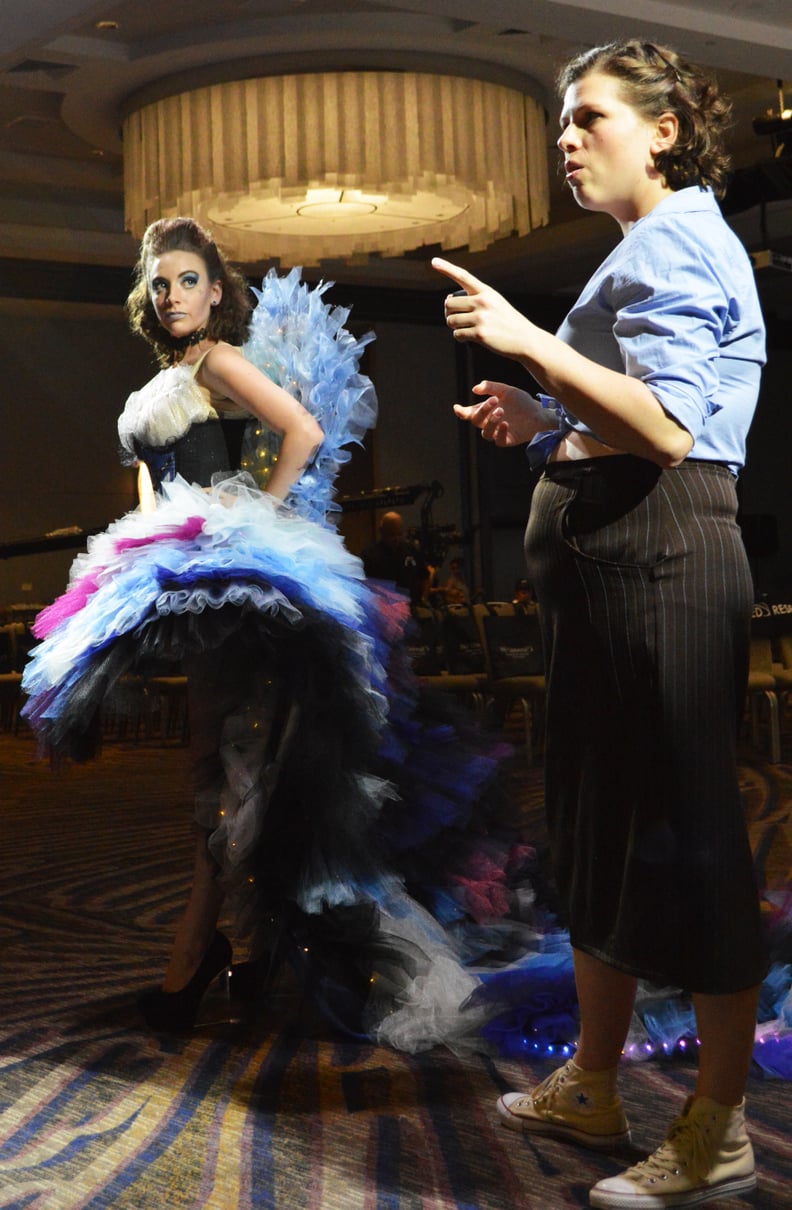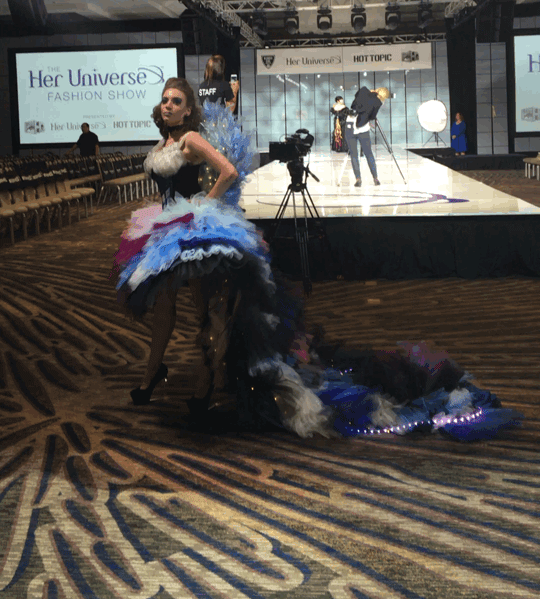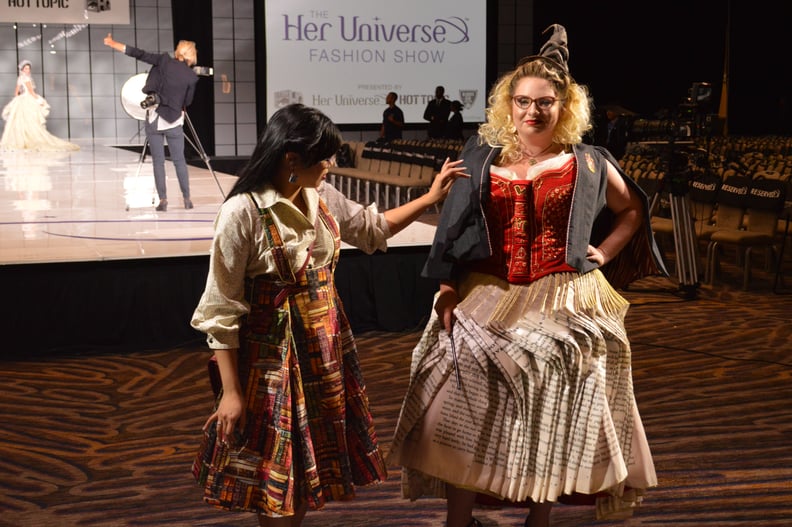 "The Story That Lived" by Tanya Apuya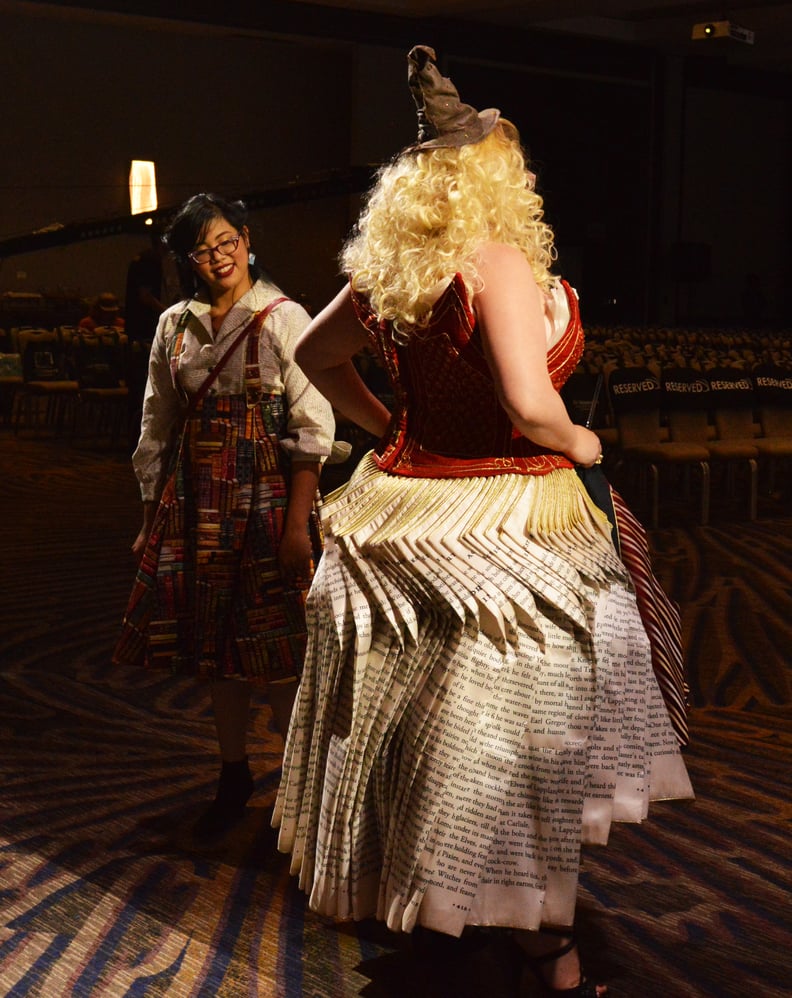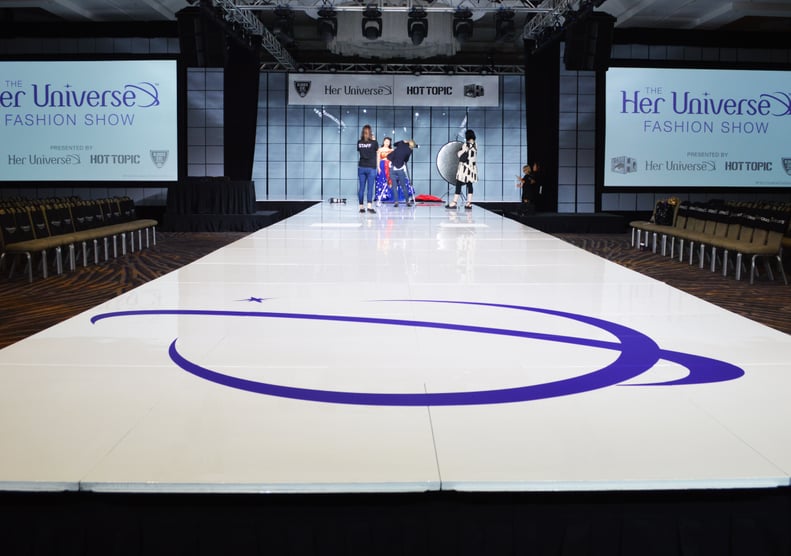 The walkway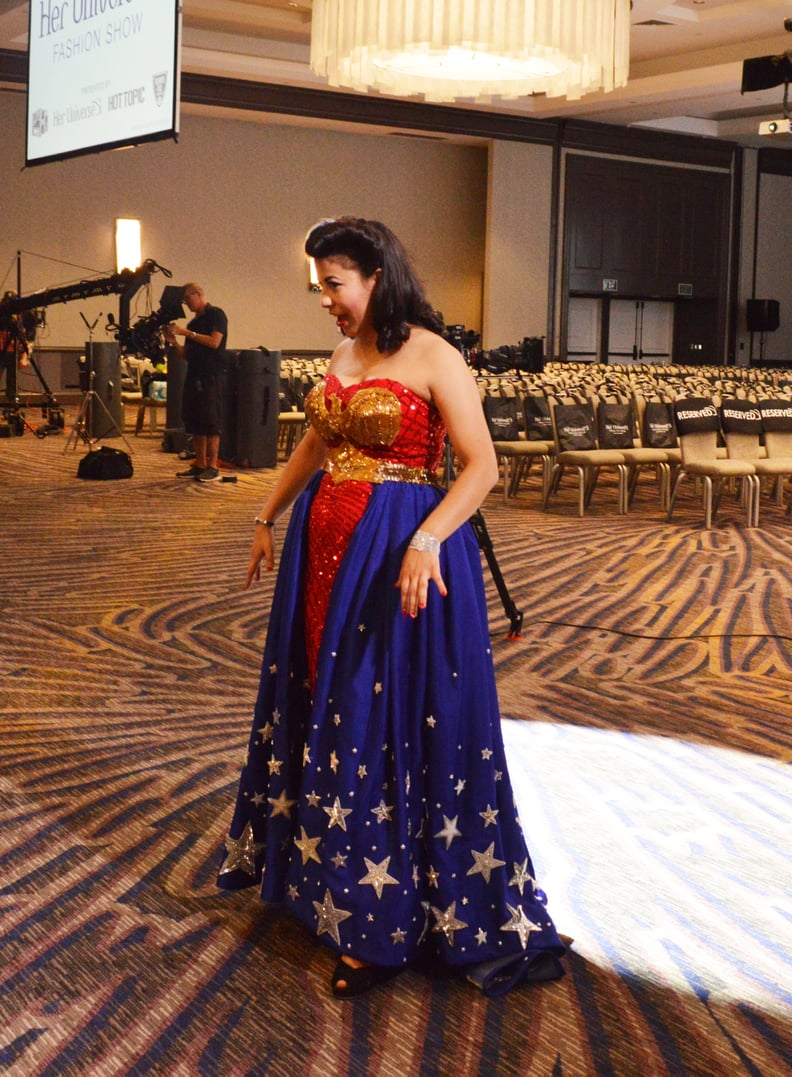 "Diana on the Town" by Adria Sanchez-Chaidez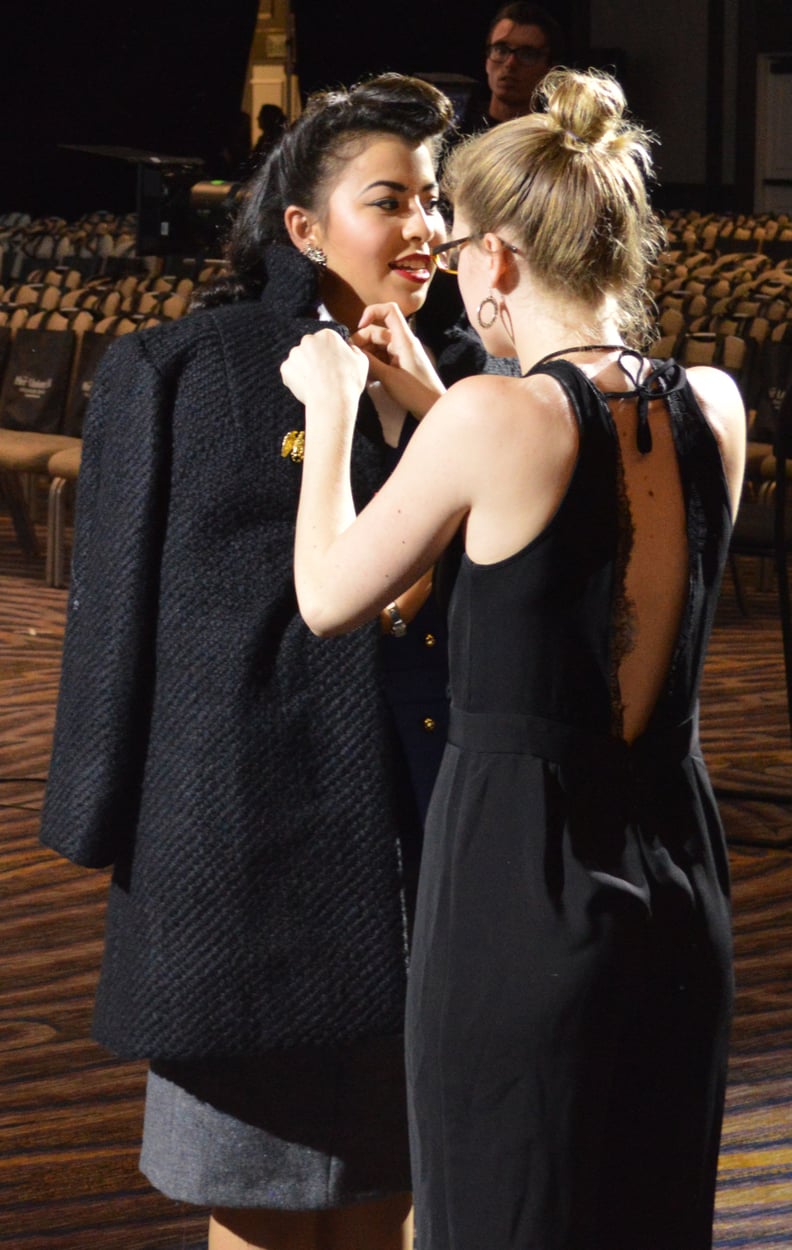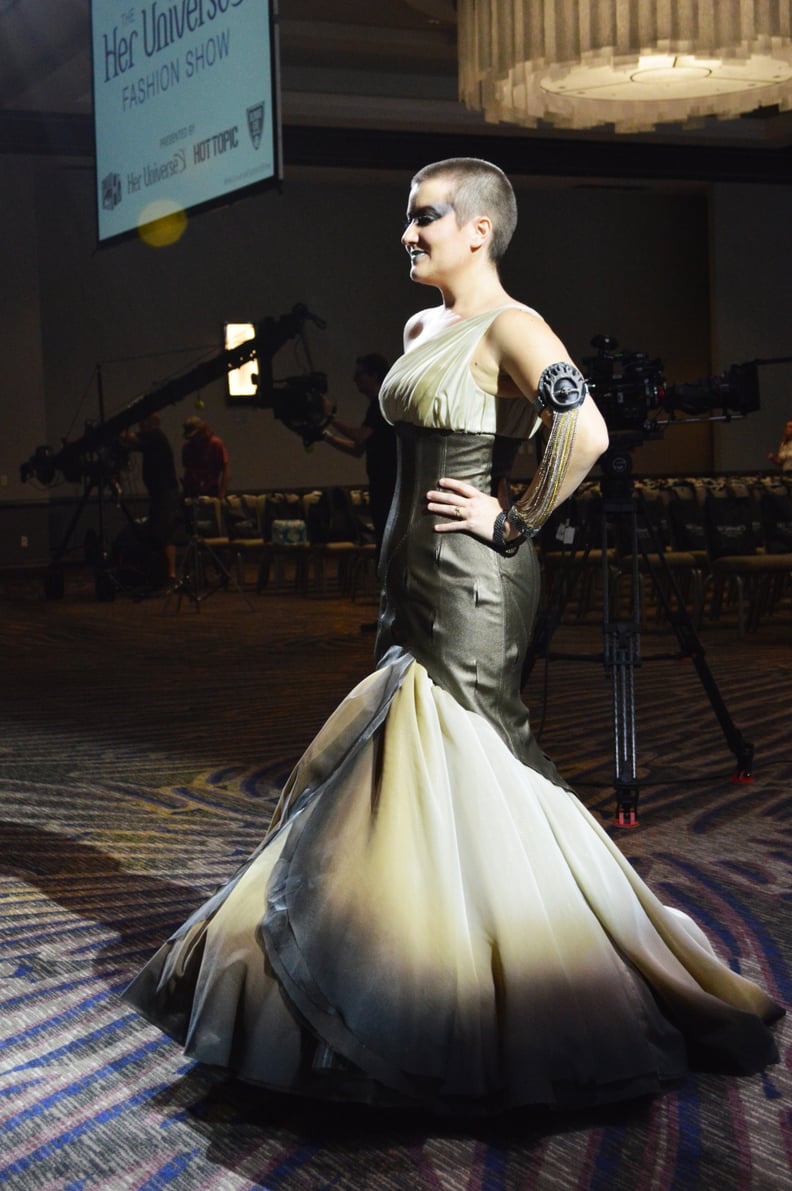 "Oh What a Gown . . . What a Lovely Gown!" by Hannah Kent
Inspired by Furiosa from Mad Max: Fury Road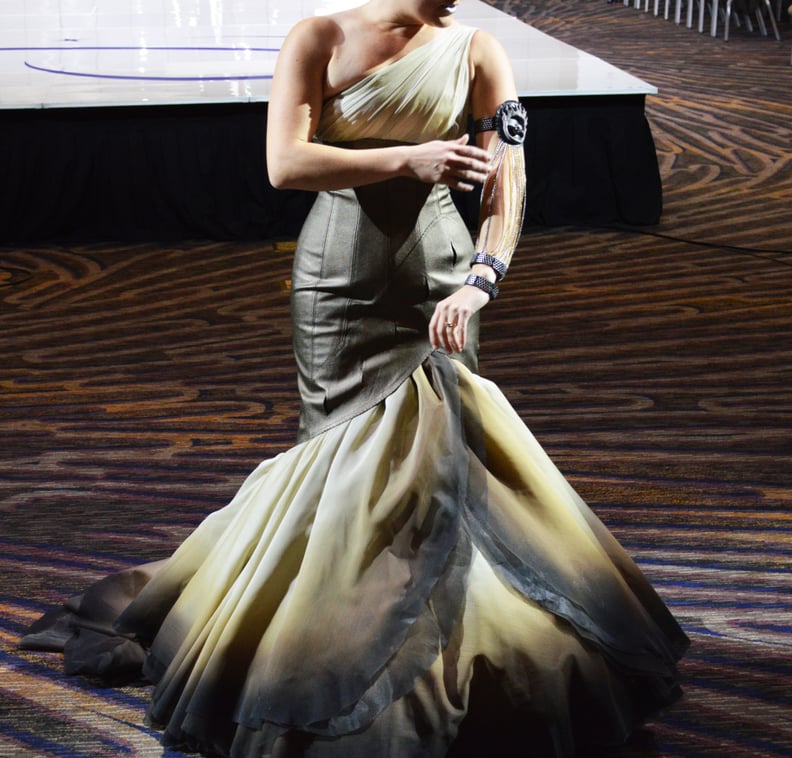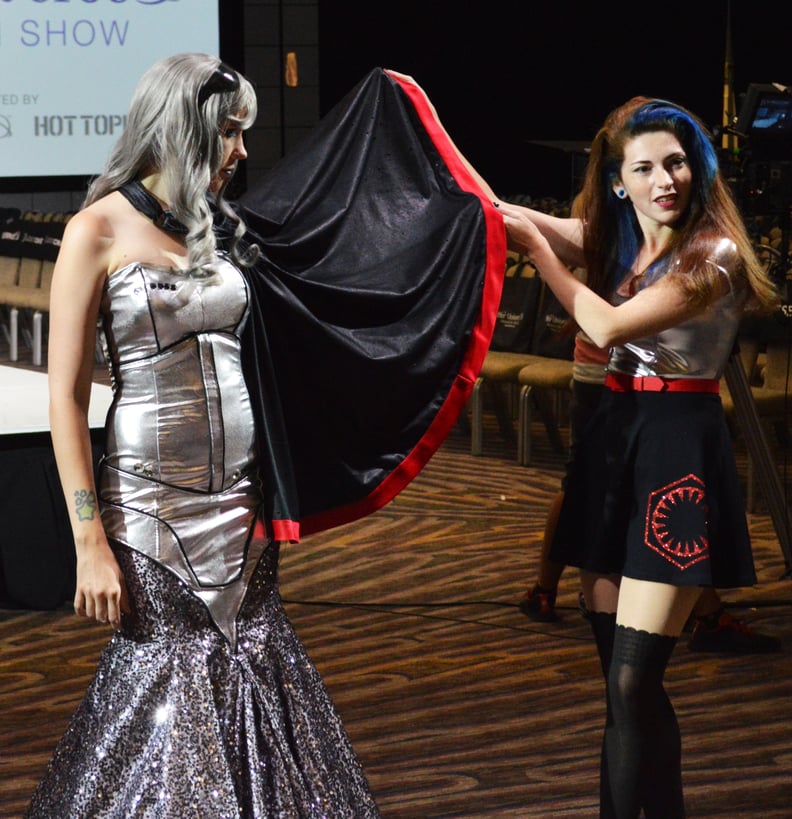 "Report to My Division" by Lindsay Hamilton
Inspired by Captain Phasma from Star Wars: The Force Awakens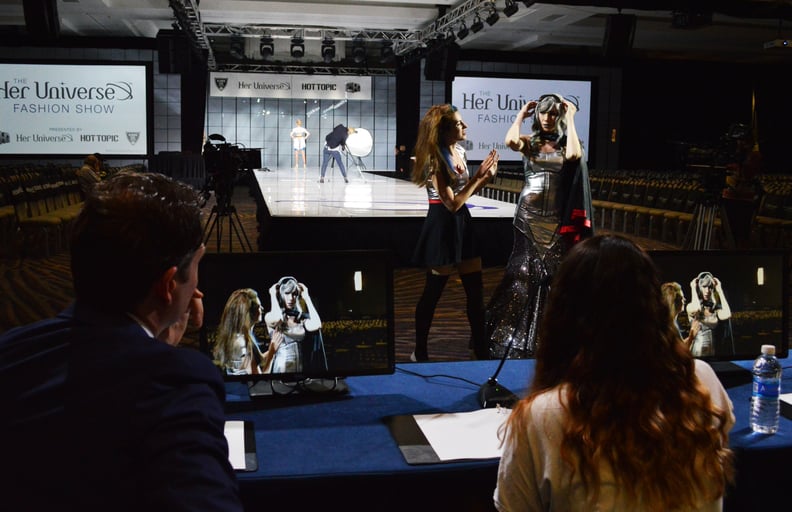 "Princess of Legend" by Michelle Ramsay
Inspired by The Legend of Zelda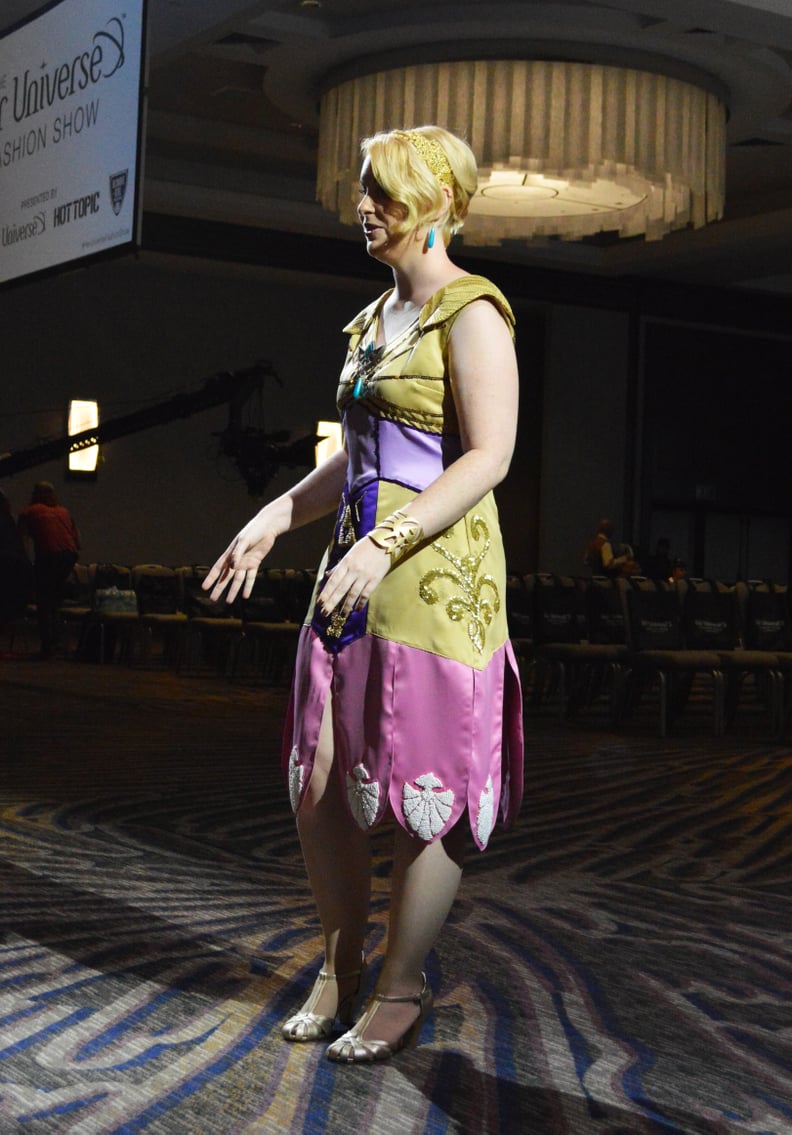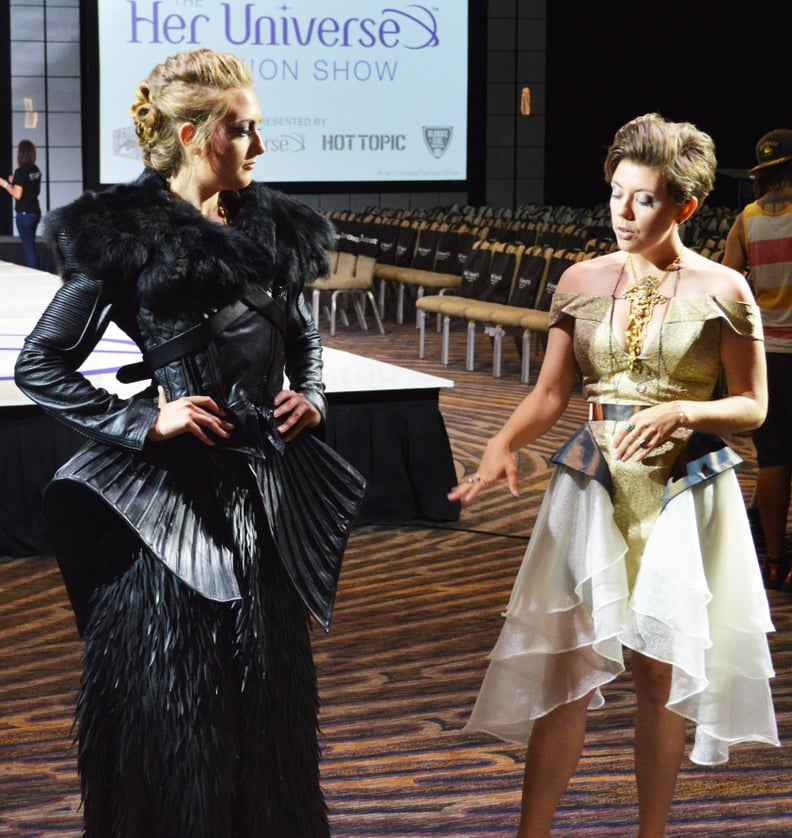 "The Dragon Beyond the Wall" by Grace Duval
Inspired by Jon Snow and Daenerys Targaryen from Game of Thrones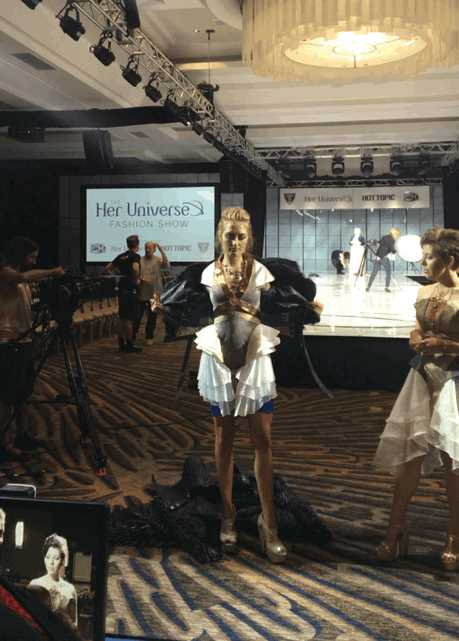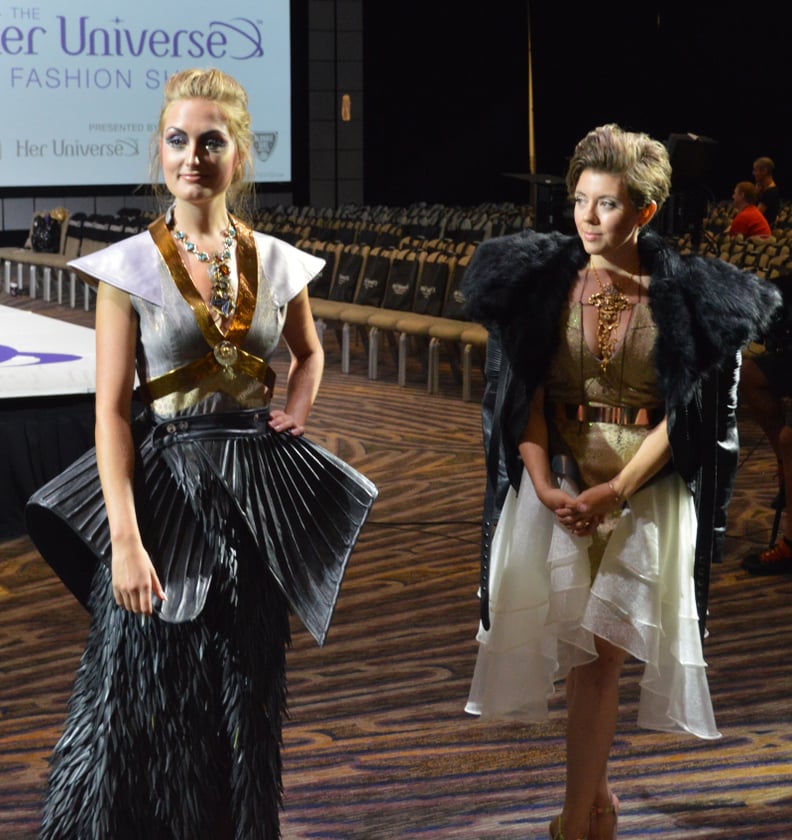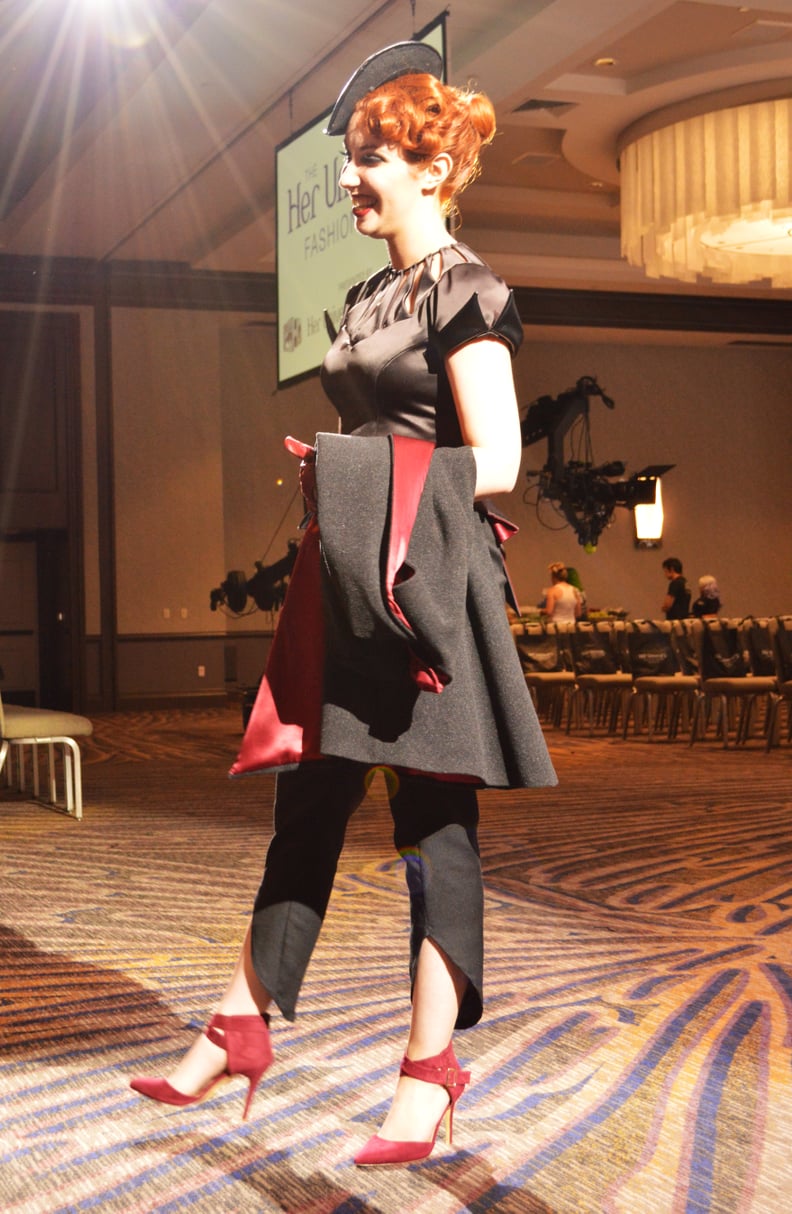 "First Order of Fashion" by Rose Ivy
Inspired by General Hux from Star Wars: The Force Awakens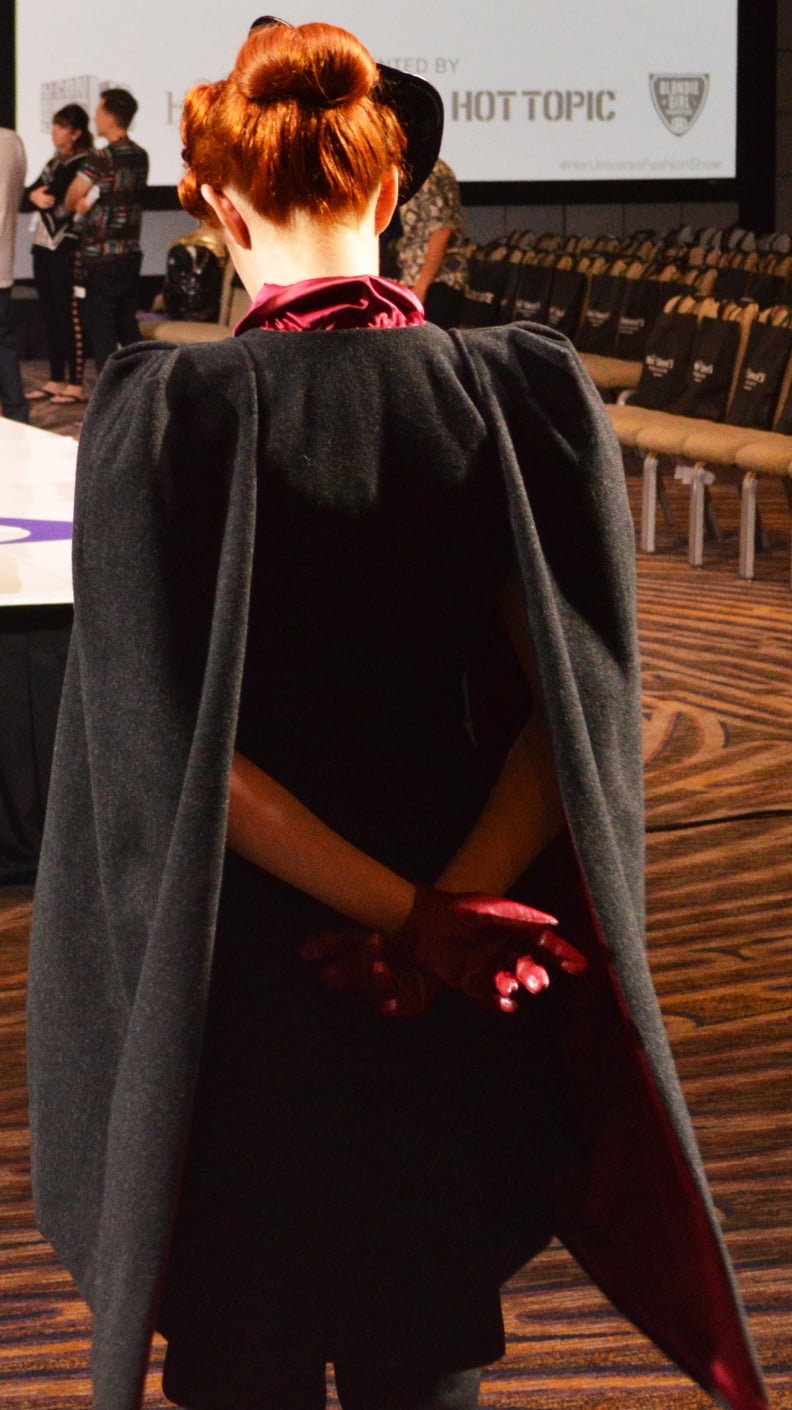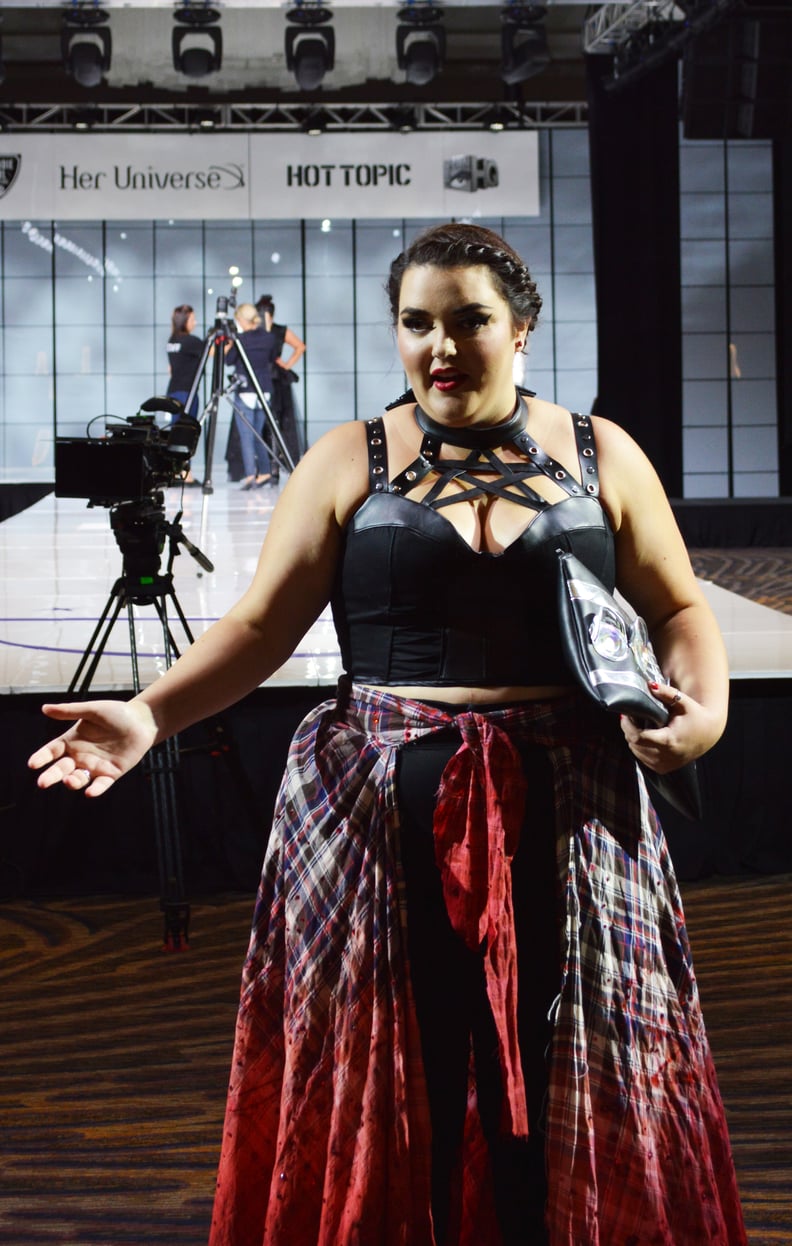 "The Huntress" by Ericka Angiuli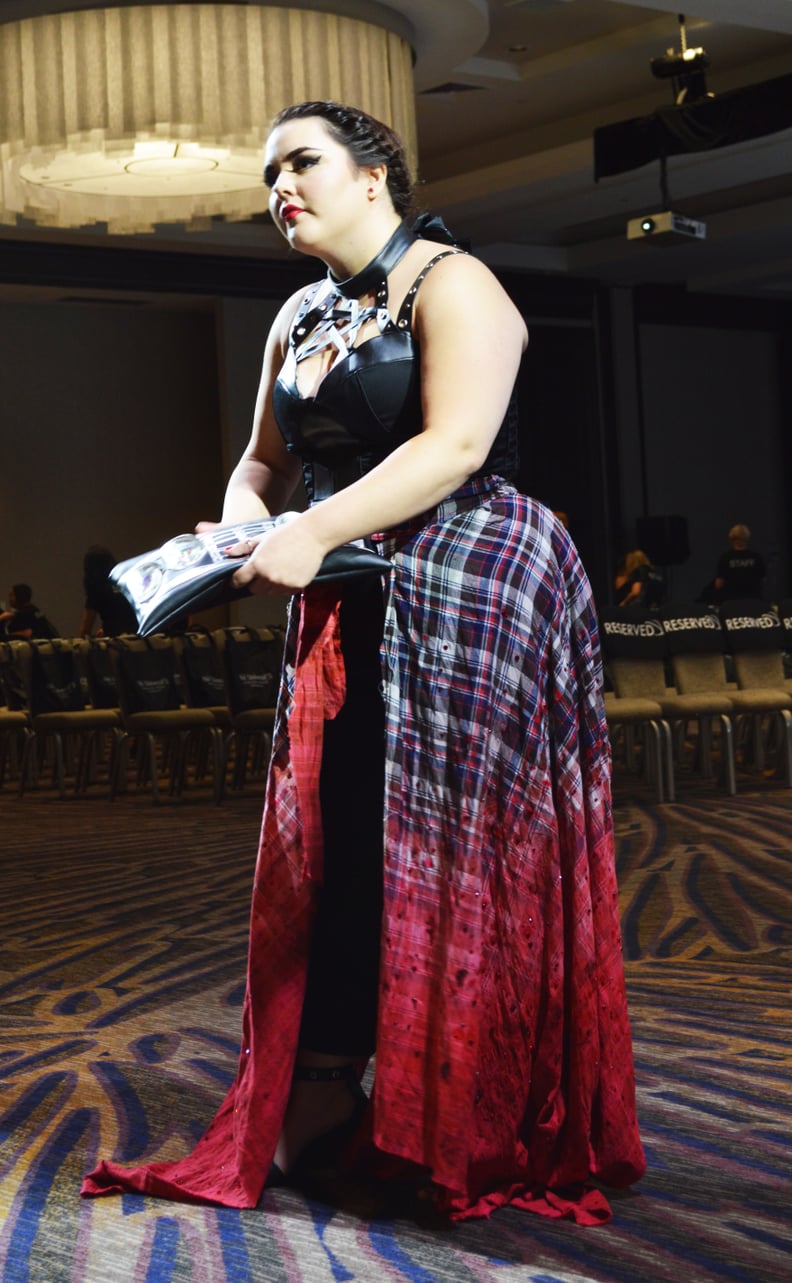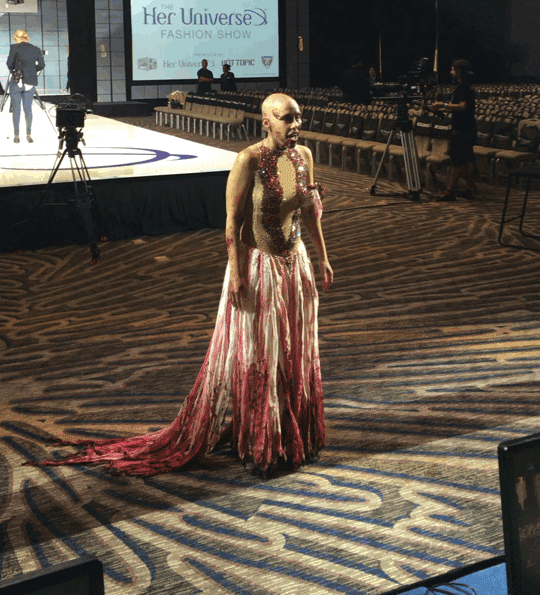 "Rage On" by Elissa Alcala
Inspired by the rage virus from 28 Days Later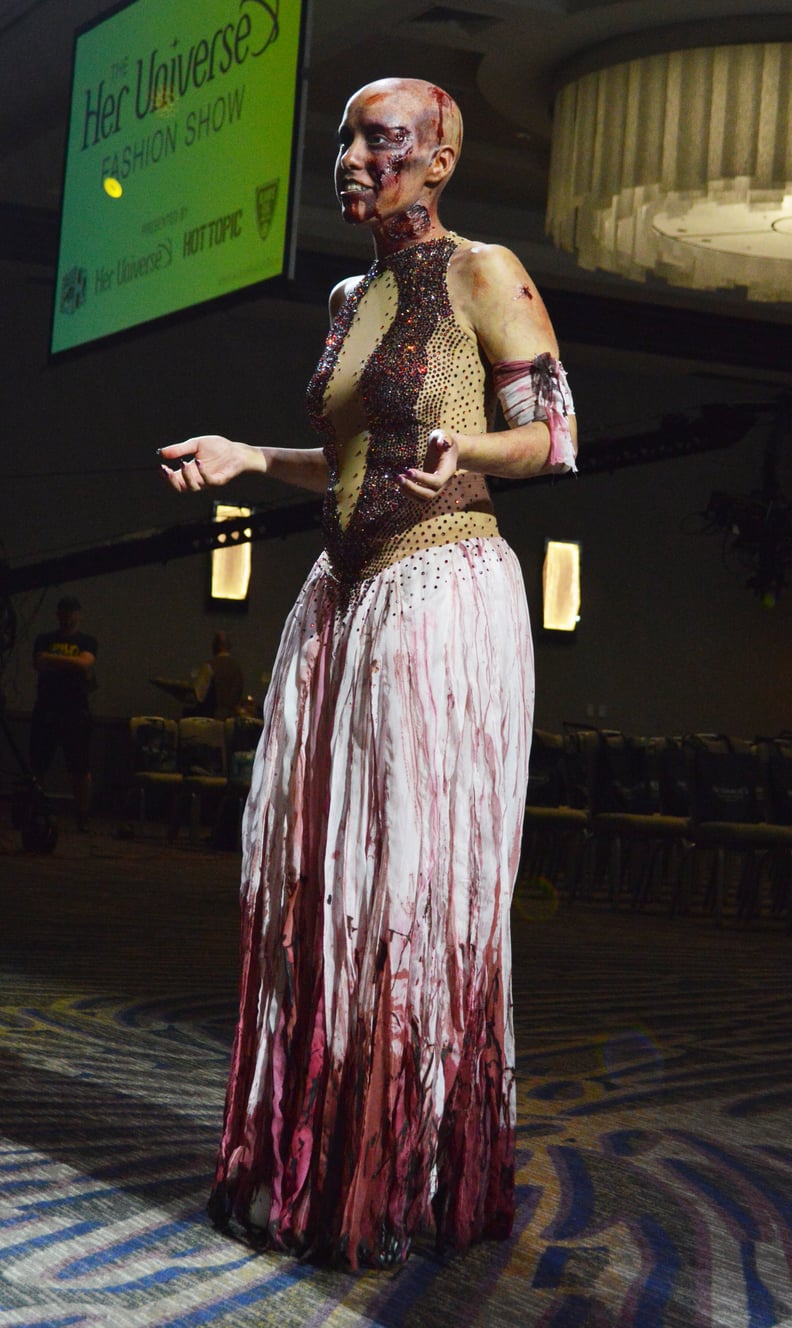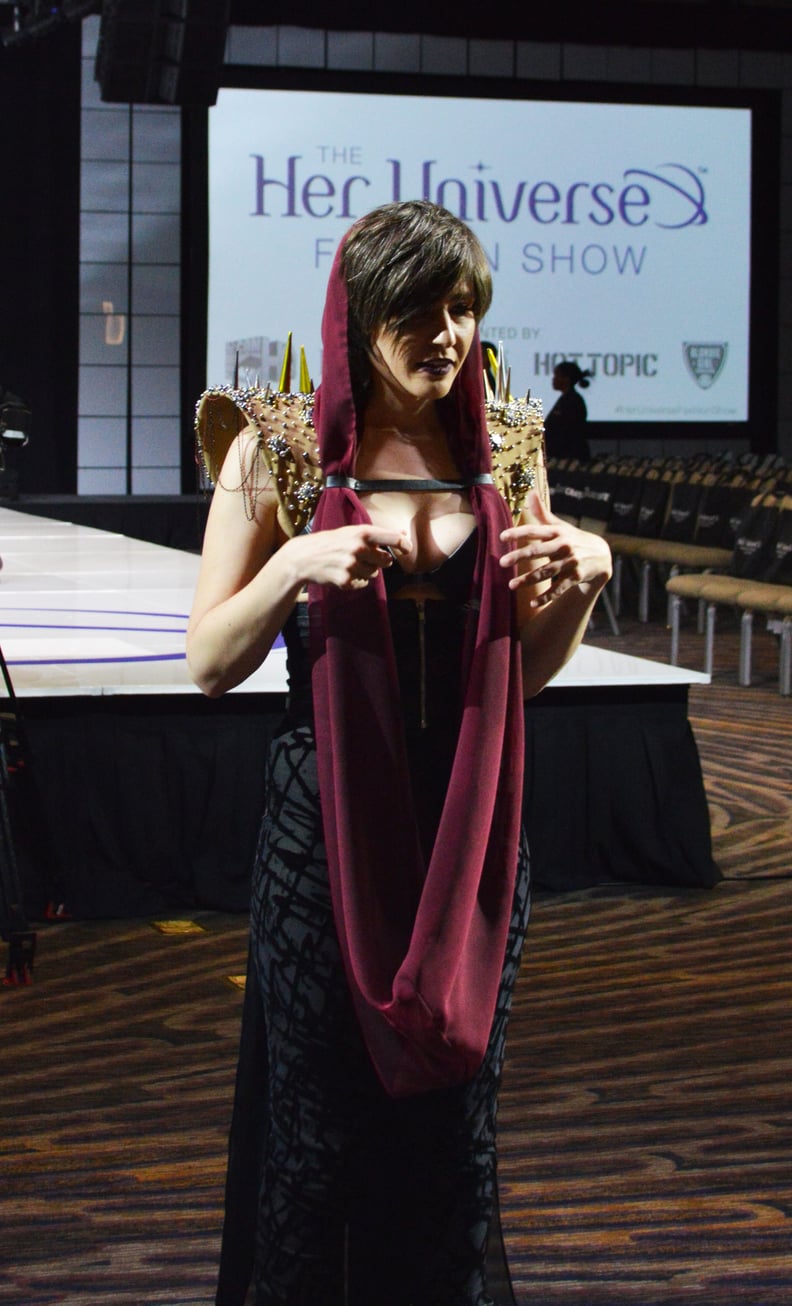 "My Kind of Crazy" by Lauren Andrews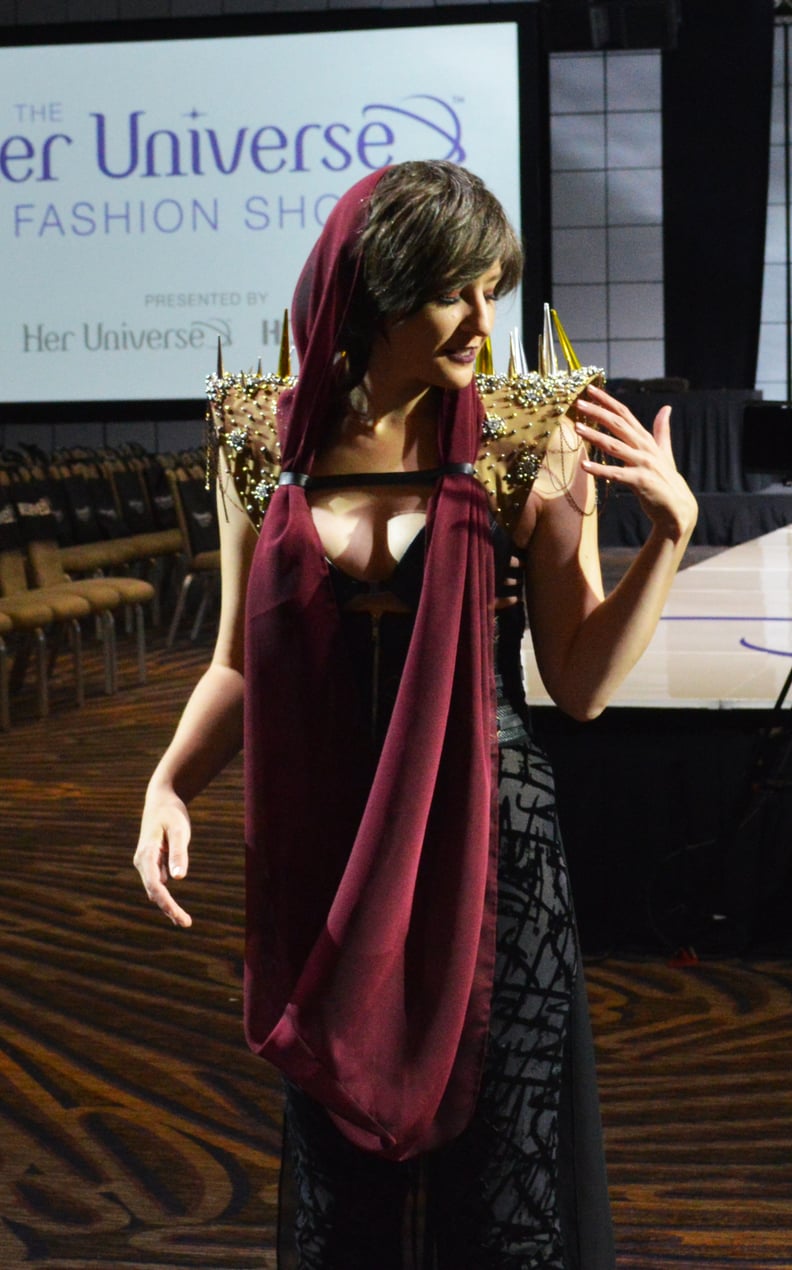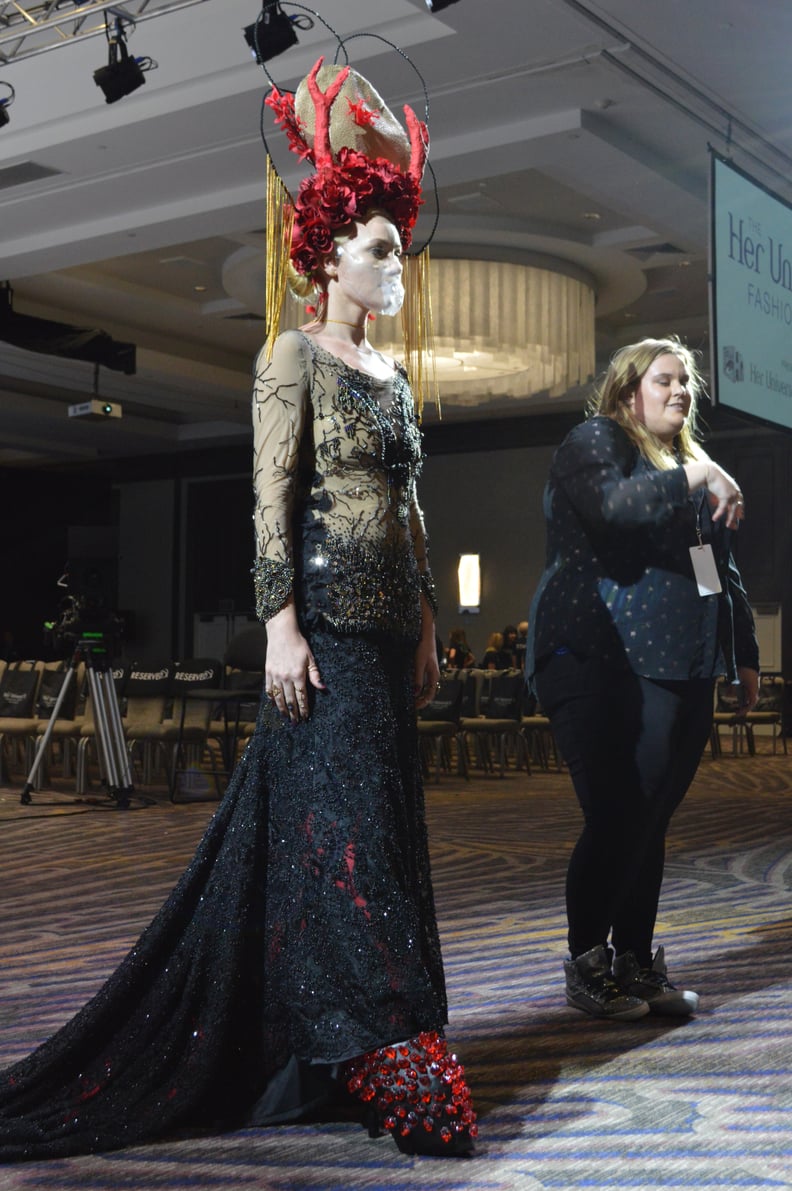 "Hannibal's Design" by Sarah Hambly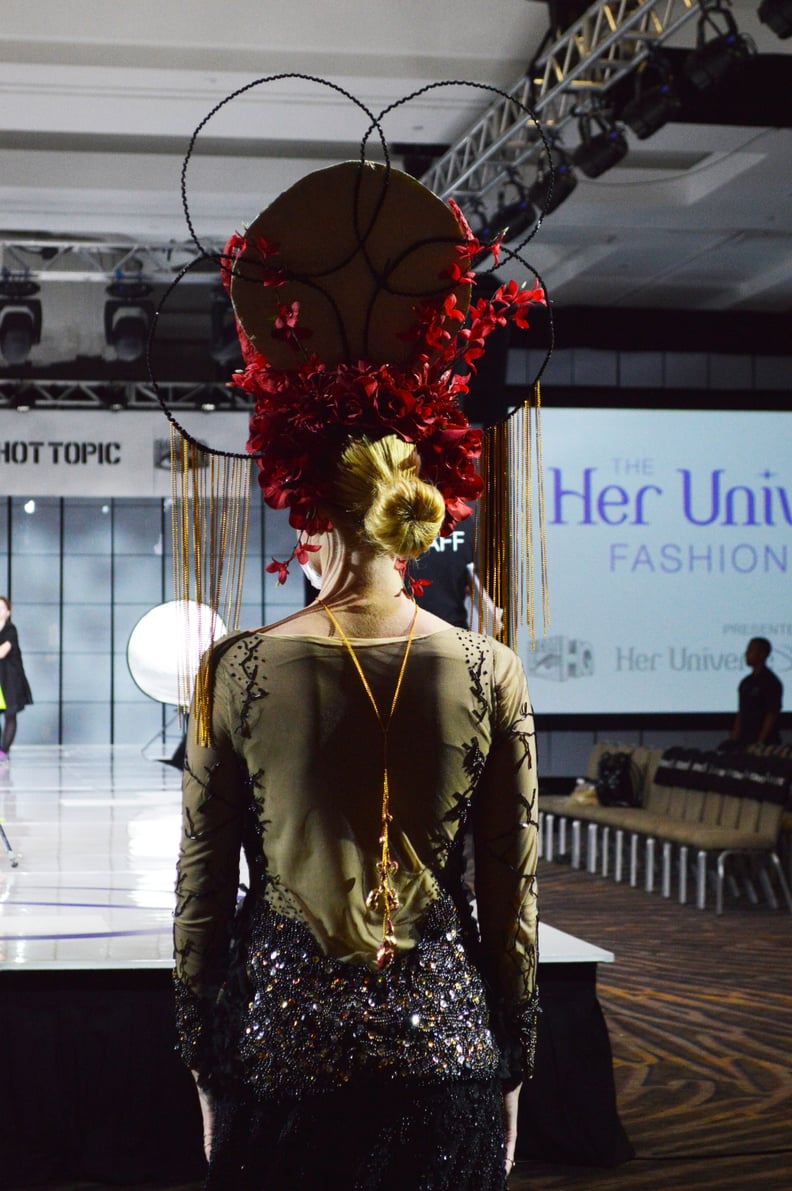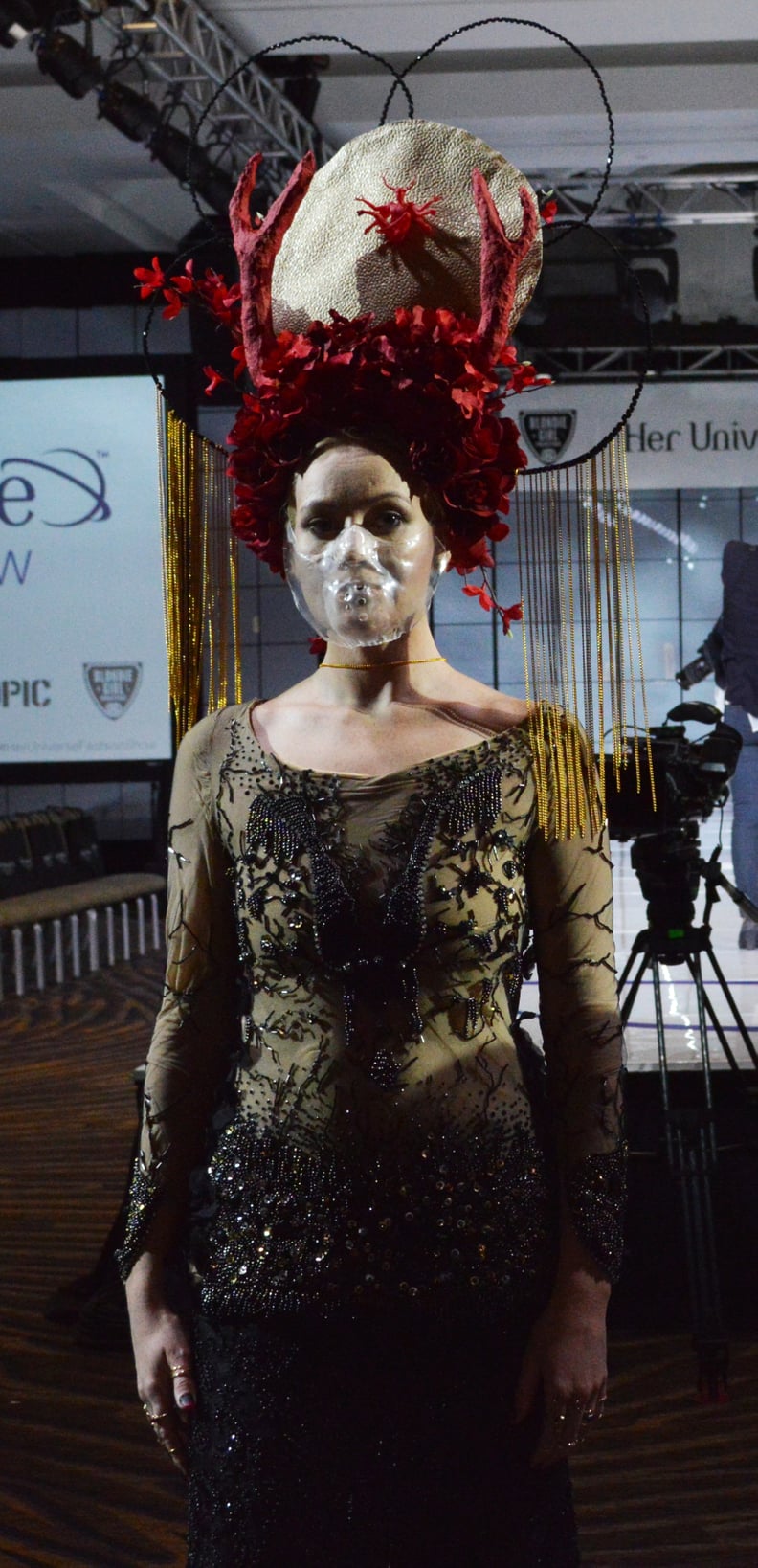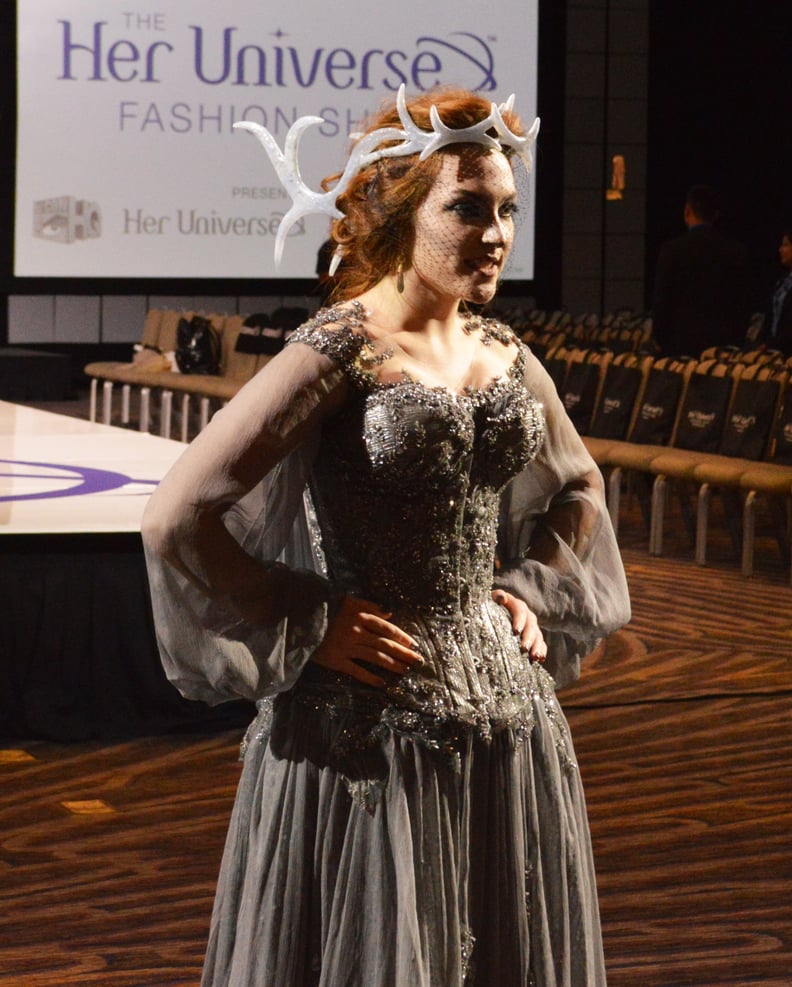 "Expecto Patronum" by Erica Williams
Inspired by the stag Patronus from Harry Potter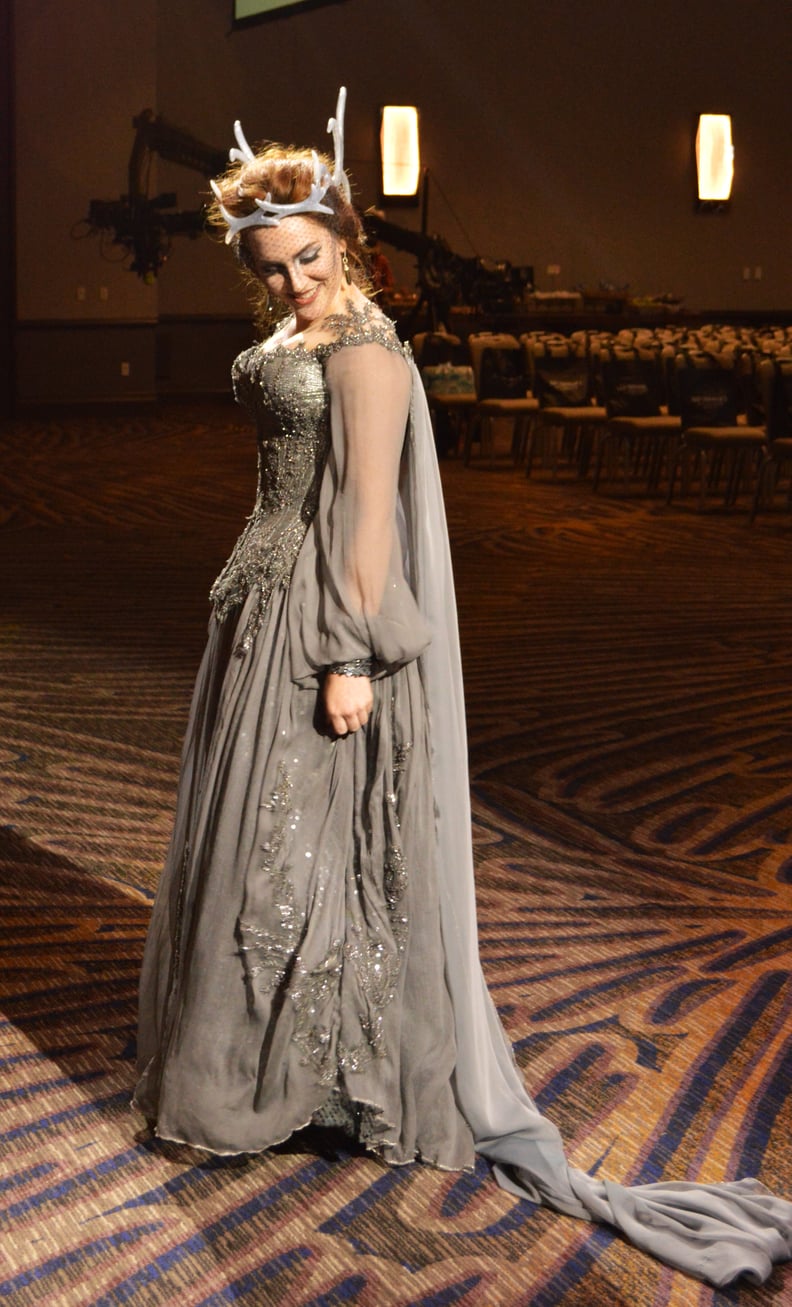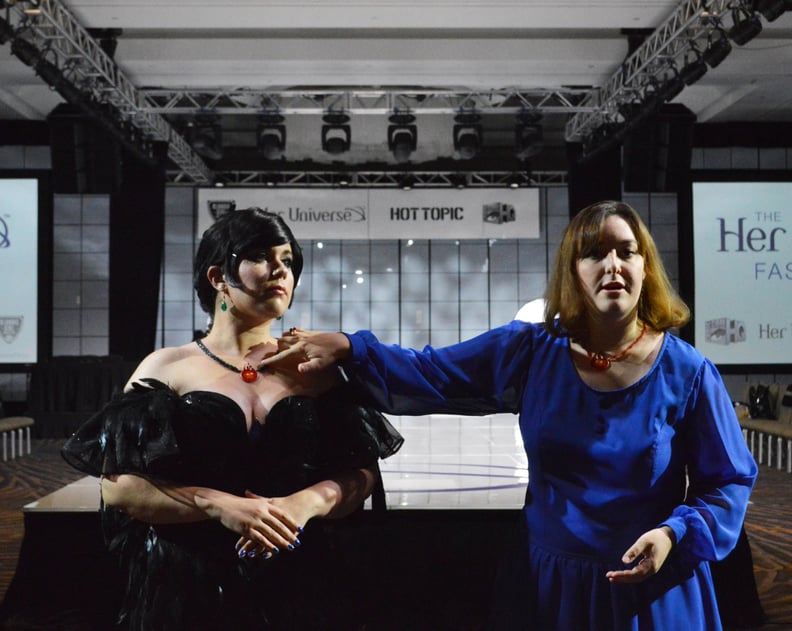 "A Promised New Life" by Alexandra Ray
Inspired by Howl from Howl's Moving Castle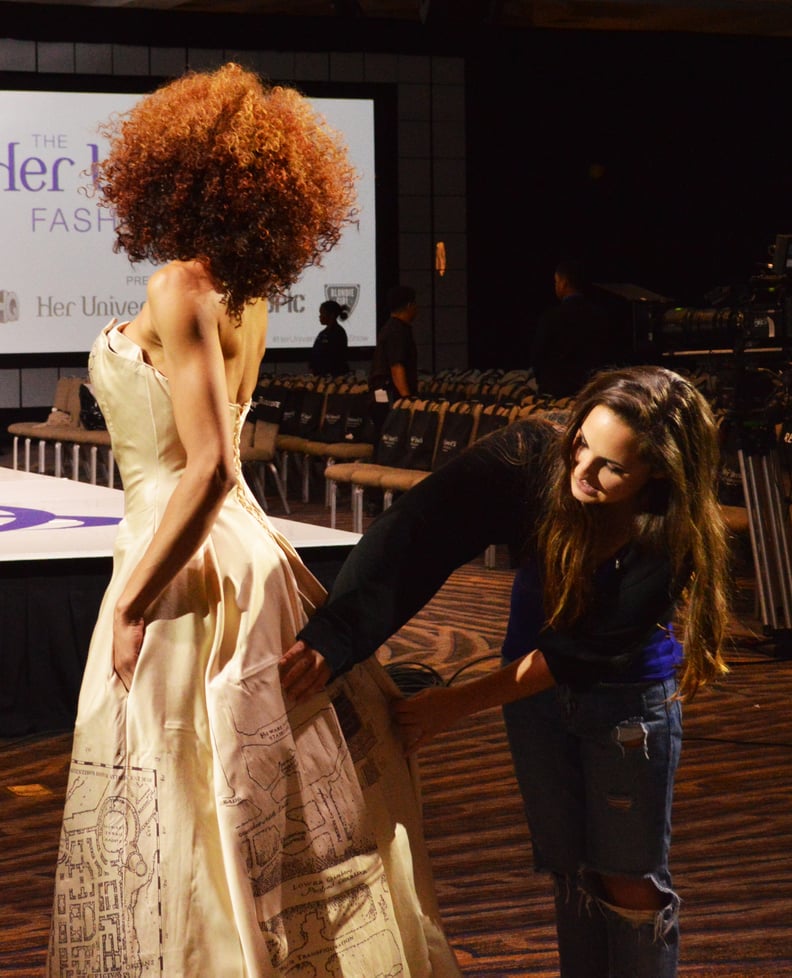 "I Solemnly Swear That I'm Up to Couture" by Camille Falciola
Inspired by the Marauder's Map from Harry Potter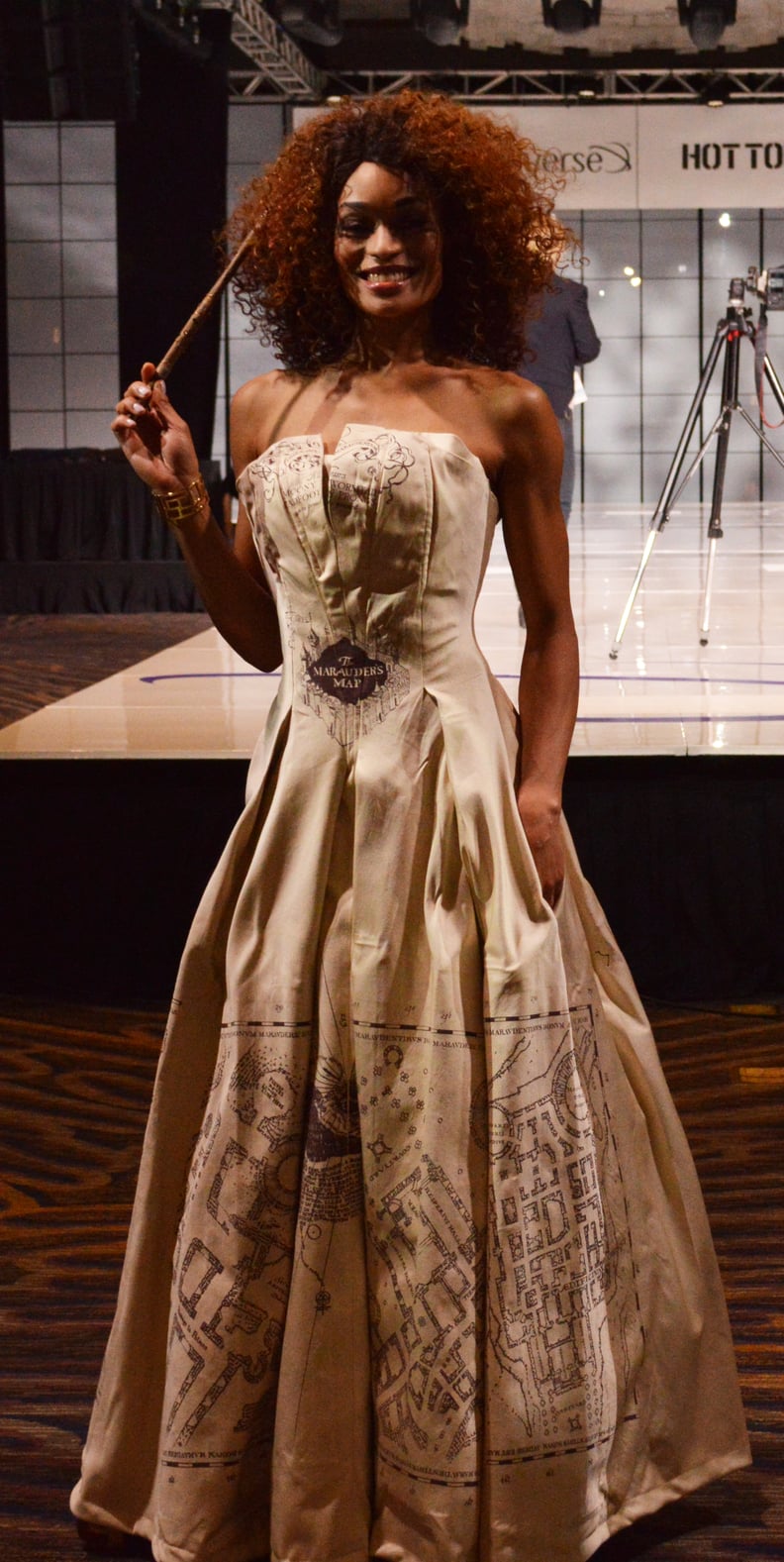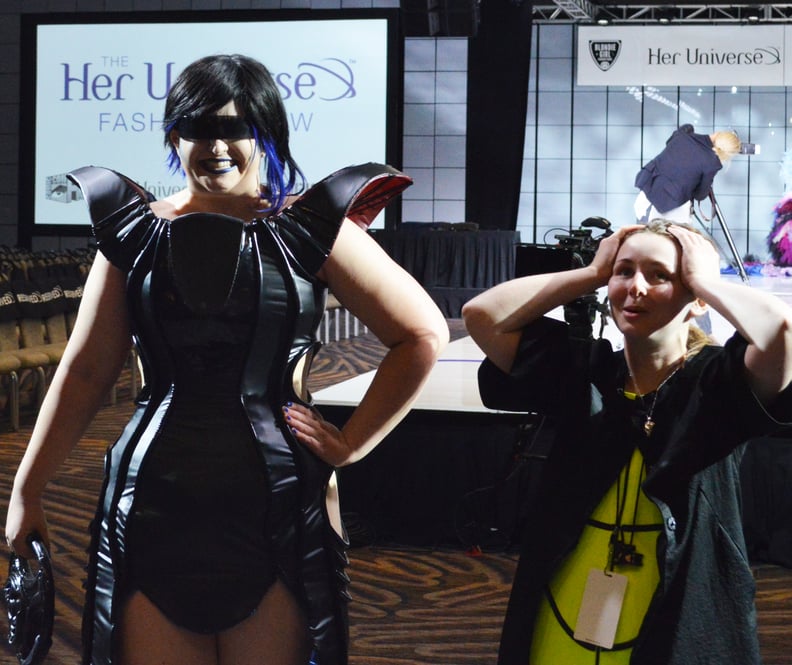 "The Car Gotham Deserves" by Cynthia Kirkland
Inspired by the Batmobile from Batman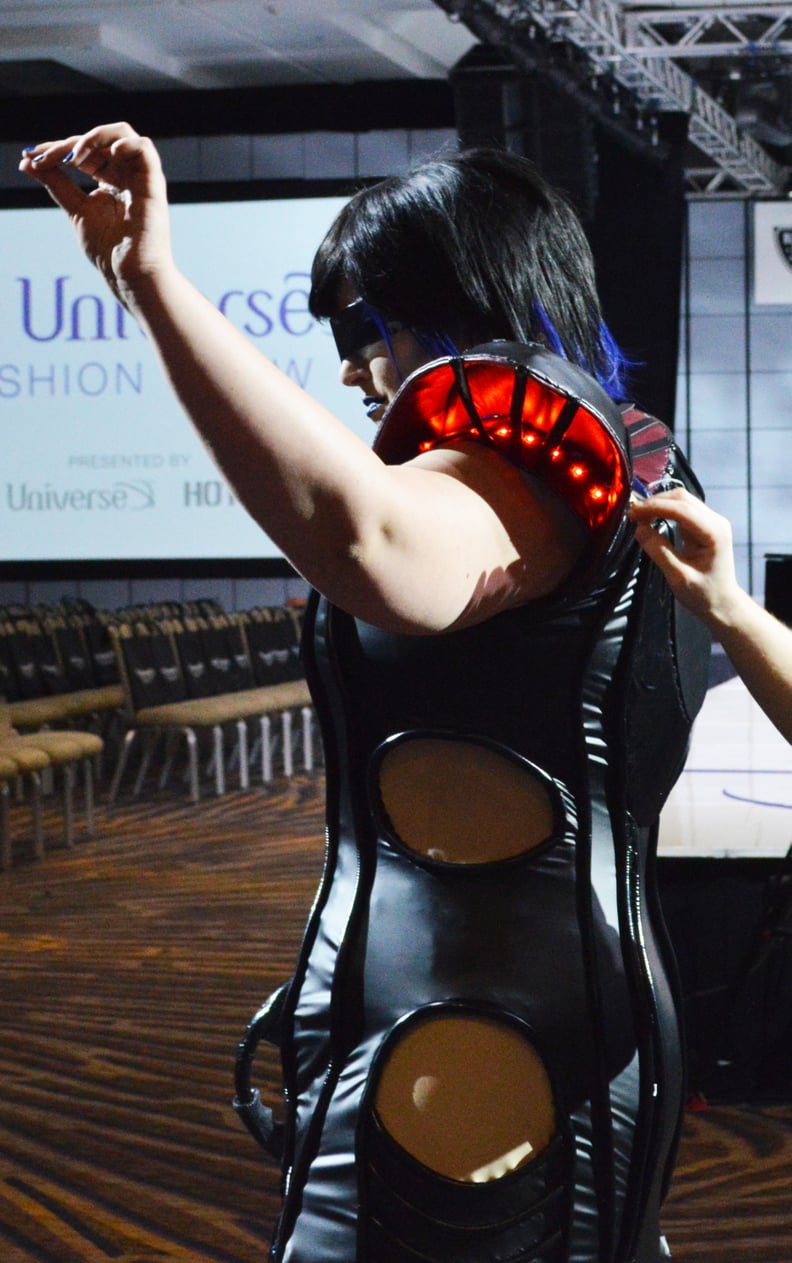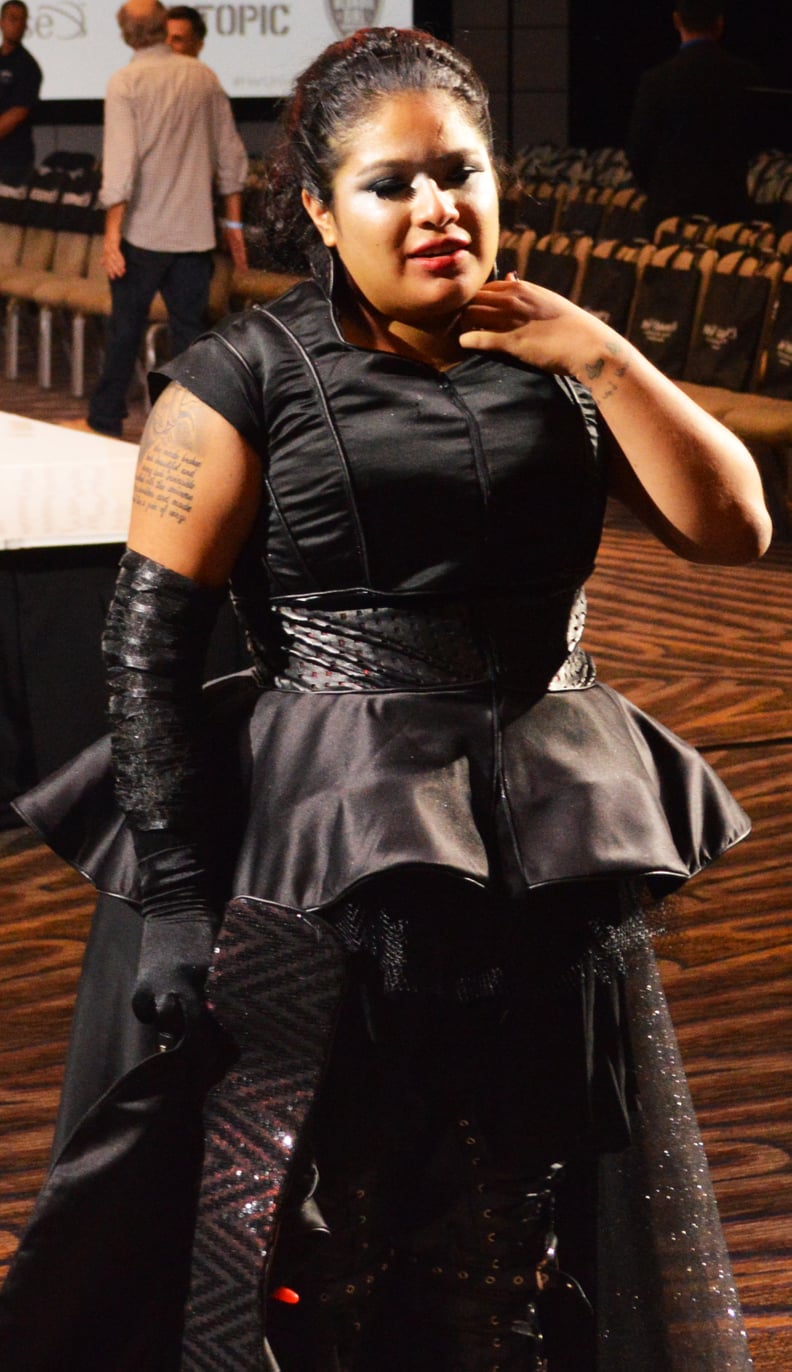 "The Force Is Strong in Her!" by Judith Armas Orellana
Inspired by Kylo Ren from Star Wars: The Force Awakens