5 Basic Instagram Story Hacks You Probably Never Knew About
Posting photos to Instagram is pretty straightforward, but when it comes to using Instagram Stories, that's an entirely different ballgame. There are so many fun things you can do on your stories to customize your content and make your personality shine. More photos? Sure. Fun videos? All day long. In order to get the most out of your Instagram Stories, there are a handful of basic hacks every user should know about. From rainbow text to posting multiple photos in a single frame, read on for our favorite tips that you'll use again and again.
01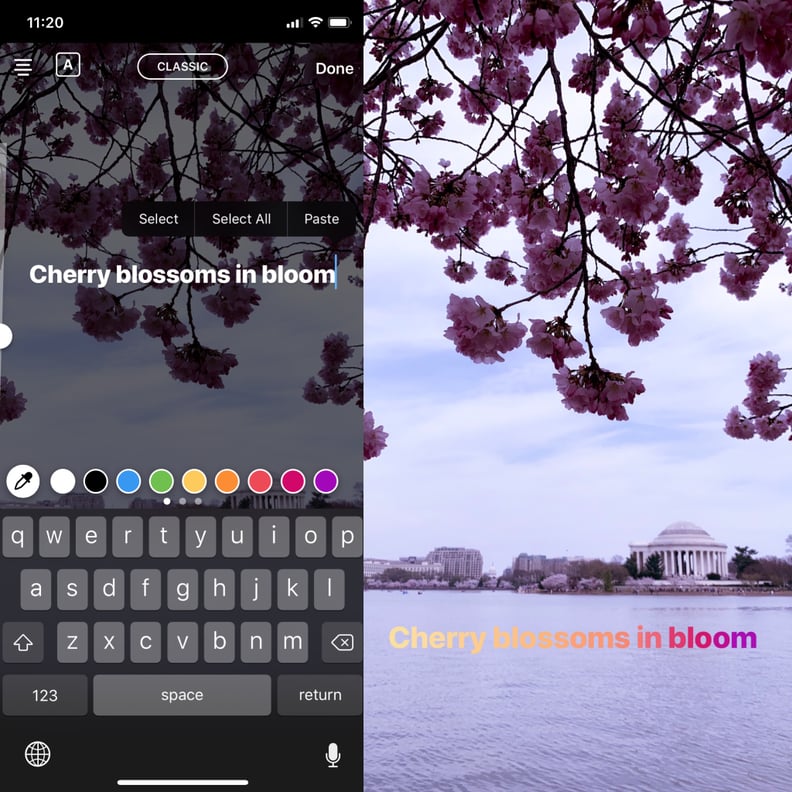 Create Rainbow Text
Sometimes, a single hue just doesn't get your point across. Thankfully, a dreamy ombré effect is easy enough to create. First, type your text as you normally would. Next, hit "Select All" to highlight it. In the color picker menu, press and hold on a color of your choice until the gradient menu appears. This next part is a little tricky and takes some practice, but don't get discouraged! With your right thumb, drag your finger to the left across the color gradient, while at the same time, with your left thumb on the text cursor, drag your finger to the left across the line of text. So, you'll be moving one finger across the color gradient and the other finger across the text. You'll notice the text change color as you do.
02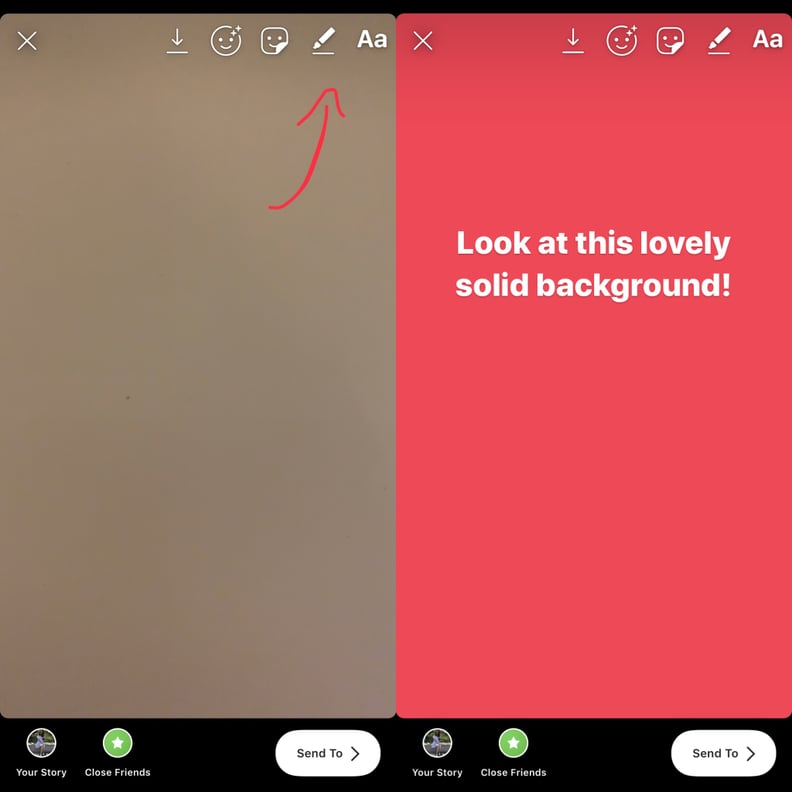 Create a Solid Colored Background
Let's say you want your story frame to be one solid color, and you don't happen to have a swatch of that color just laying around for you to snap a photo of. Fair enough. Here's the hack: Take a photo of anything, literally anything at all (I took a picture of my desk — riveting content, I know). Then, select the writing tool in the upper right-hand corner. Select the color of your choice from the color picker menu, then press and hold anywhere on the frame. Voilà! Your color instantly fills the screen.
03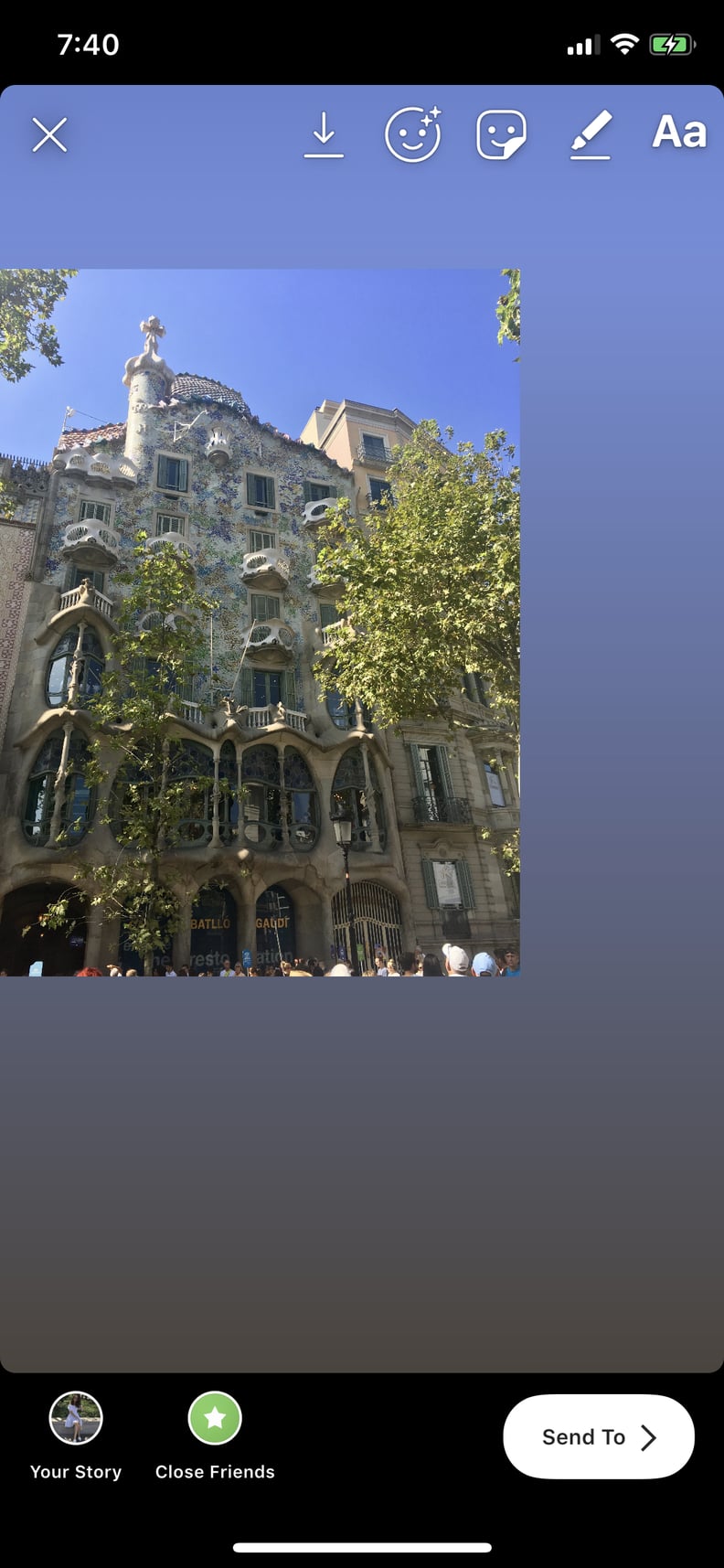 Create a Collage (Step 1)
Ever want to post multiple photos in a single story frame without relying on those less-than-aesthetically-pleasing collage templates? Well, we're about to make your day. Begin by uploading a photo from your camera roll, and resizing and positioning it on your frame as desired.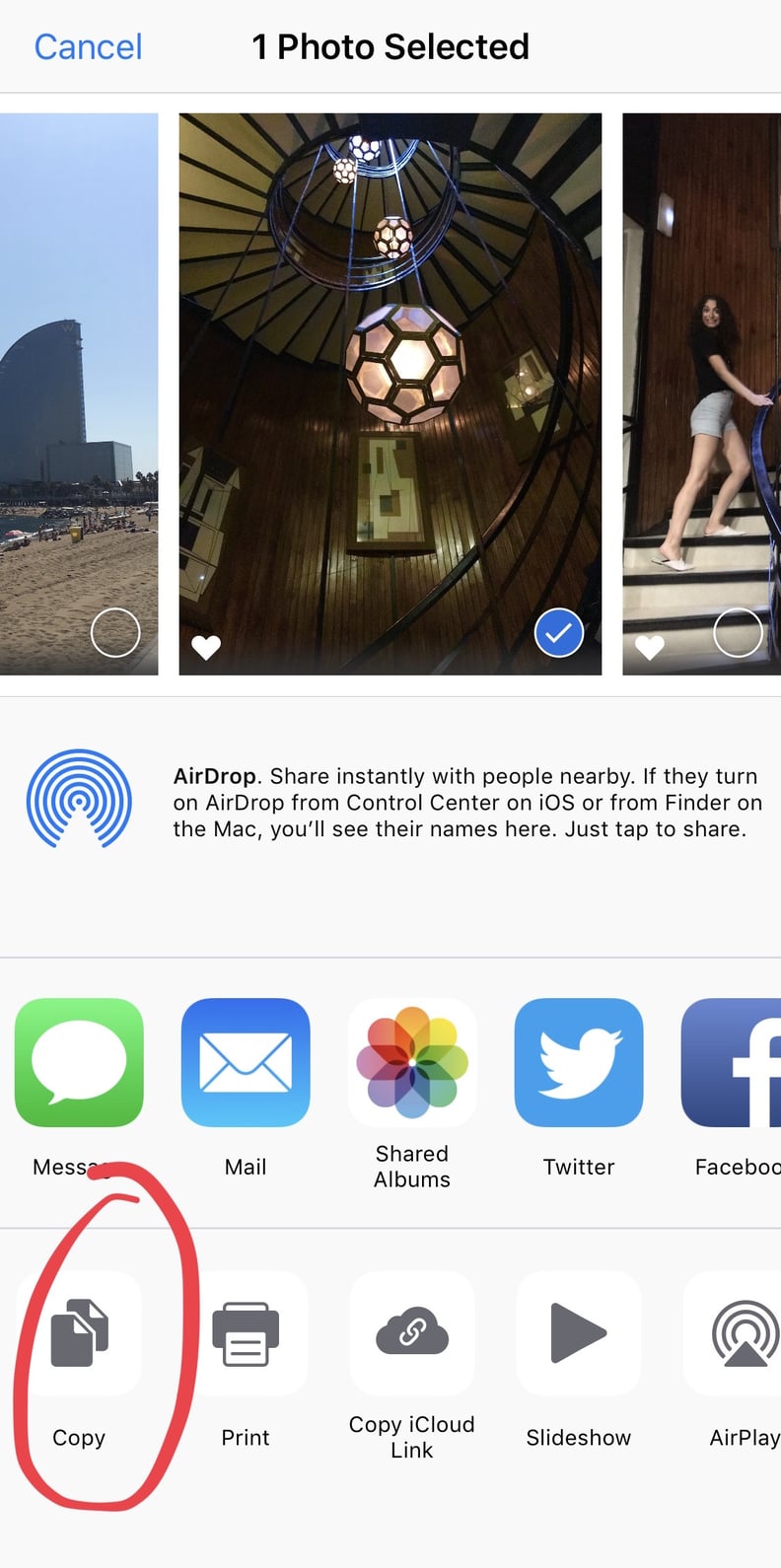 Create a Collage (Step 2)
Next, go to your camera roll and select the other image you want to layer onto the frame. Hit the "Share" button (square with arrow coming out of it) in the bottom left corner to bring up your sharing options, and select "Copy".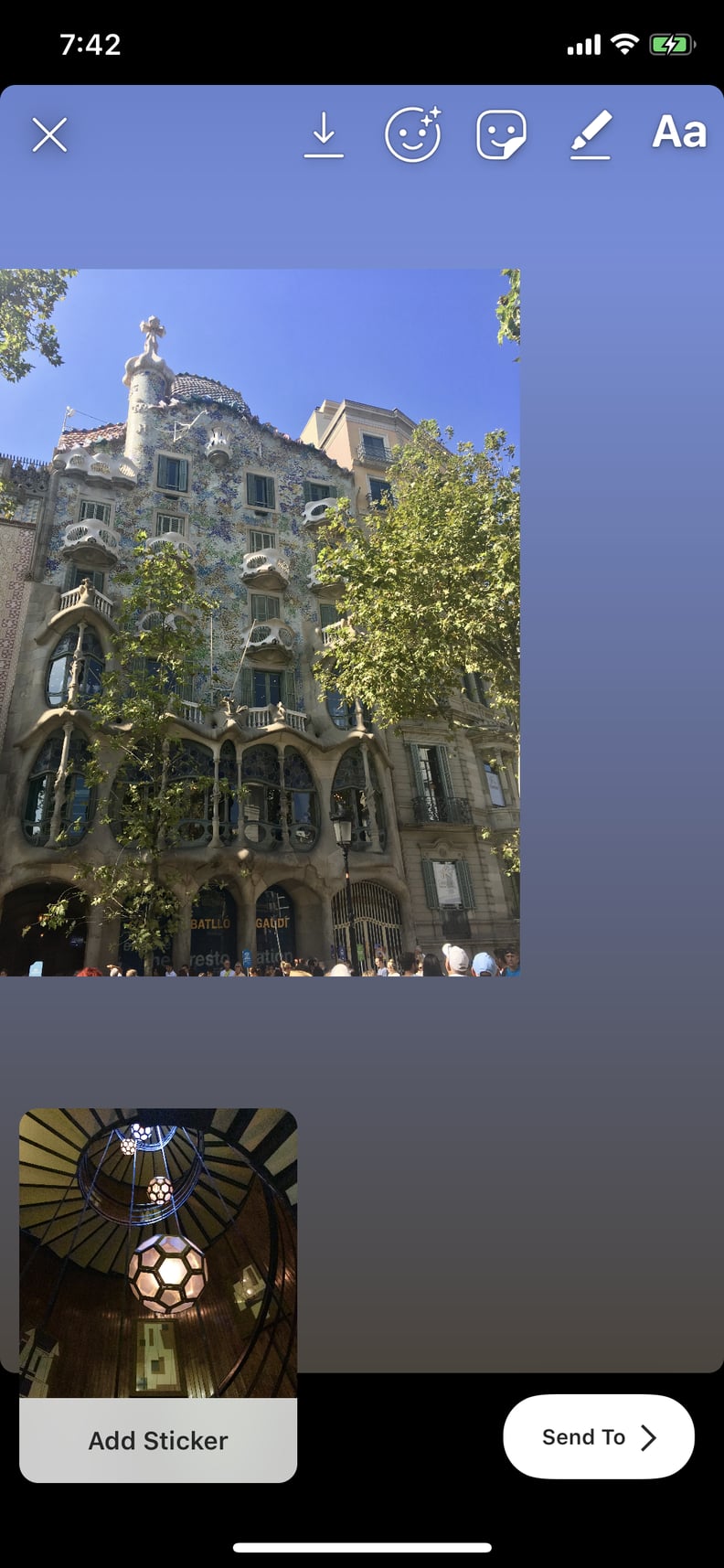 Create a Collage (Step 3)
Return to your story frame, and the photo you just copied should appear with the "Add Sticker" option. Hit "Add Sticker", and you're done.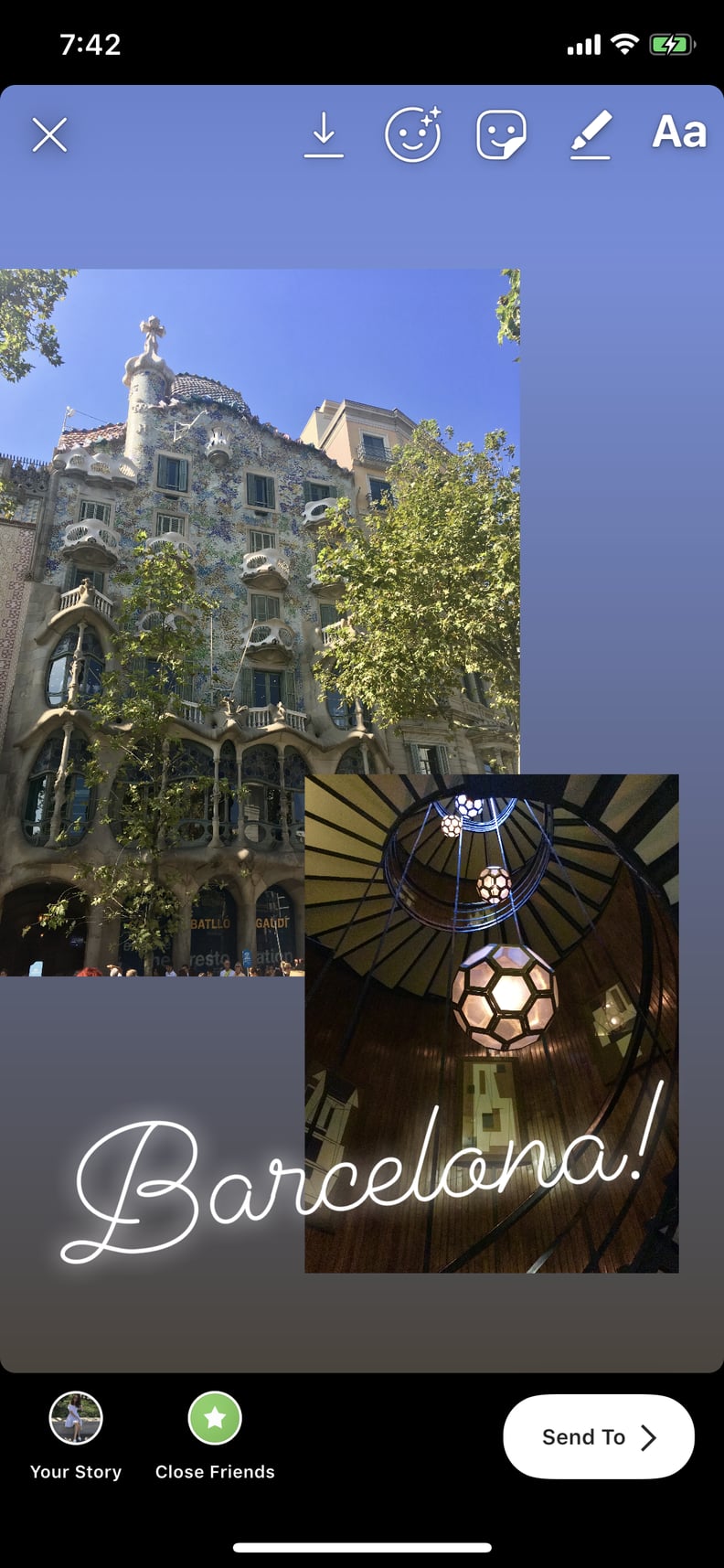 Create a Collage (Step 4)
Continue to add text, emojis, gifs, etc. to complete your Story frame before posting.
04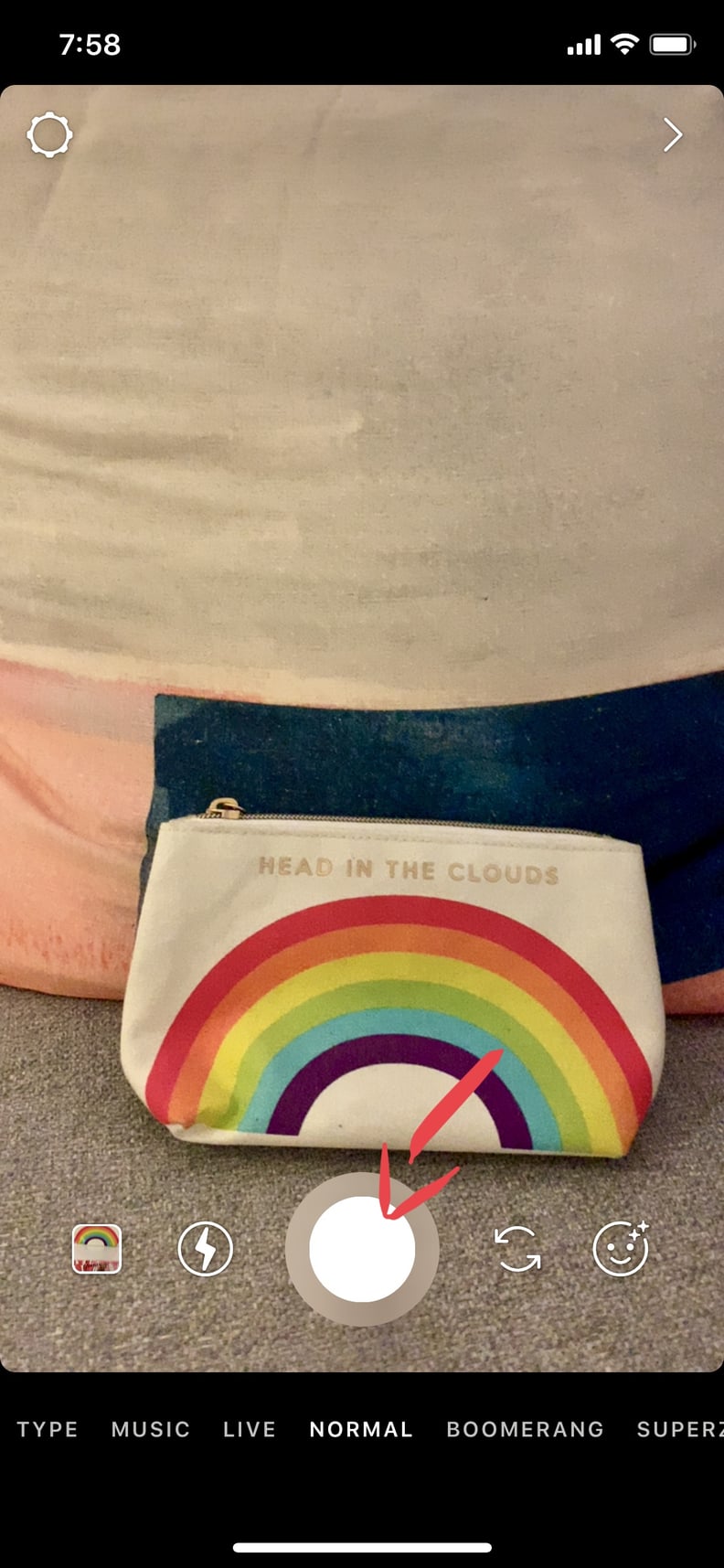 Instant Zoom
We're all quite familiar with the Superzoom option on Stories, but how about if you want to do a simple zoom in without all the bells and whistles? In "Normal" mode, just press and hold on the center circle button as though you were going to take a regular photo. Then, slowly drag your finger up to zoom in, then back down to zoom out.
05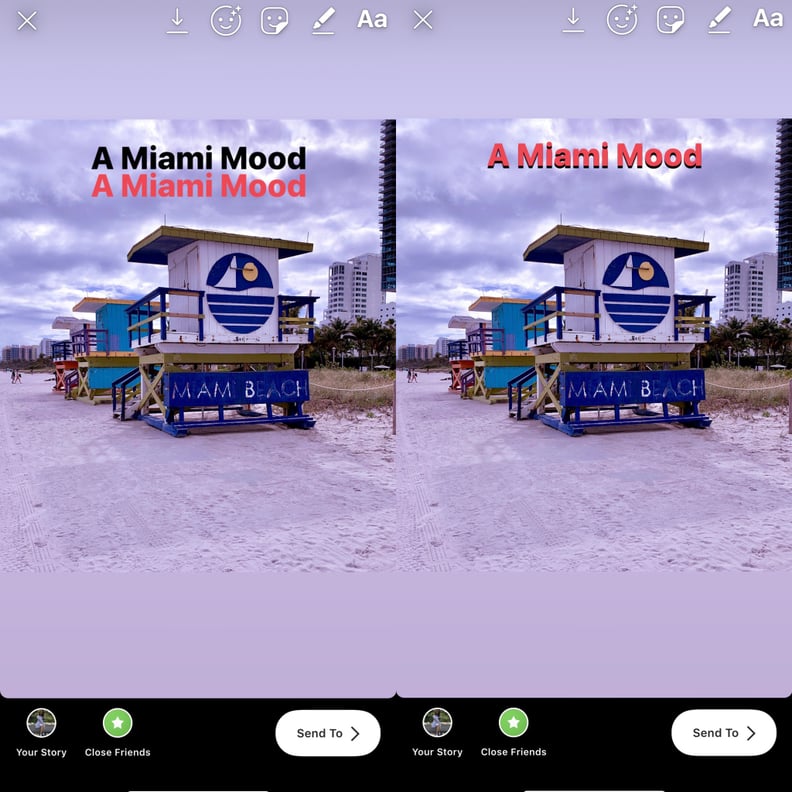 Add a Drop Shadow to Text
Creating a drop shadow effect is quite easy. Write your text in one color. Write it again in a different color, ensuring that the duplicate text is the same size as your original text. Then, simply layer the second color over the first, positioning it so it's slightly off center (i.e., not directly covering the first text layer).