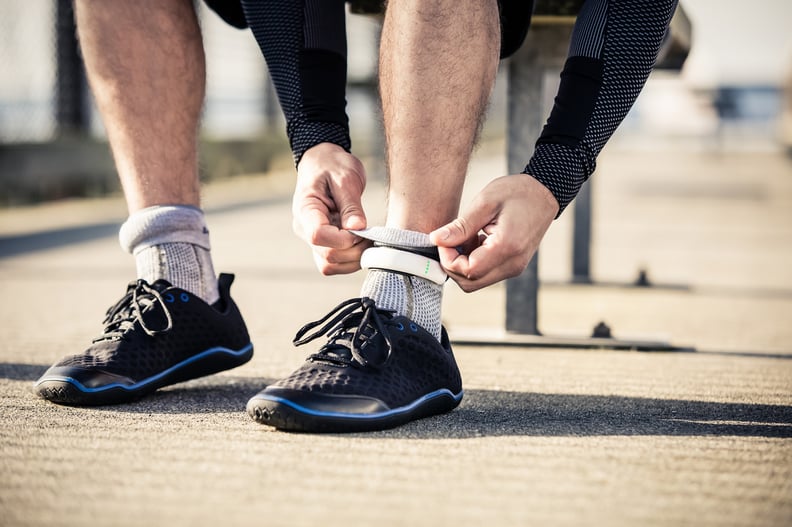 Every January, companies gather at the Consumer Electronics Show in Las Vegas to reveal the best gadgets of the year. And every year in recent memory, fitness gadgets have dominated. This year is no exception, but aside from all the wonderful new trackers, we saw plenty of unique devices to help you reach a healthier self. Ahead, check out this year's best offerings, many of which won a CES Innovation Award and all of which are impressive. Source: Sensoria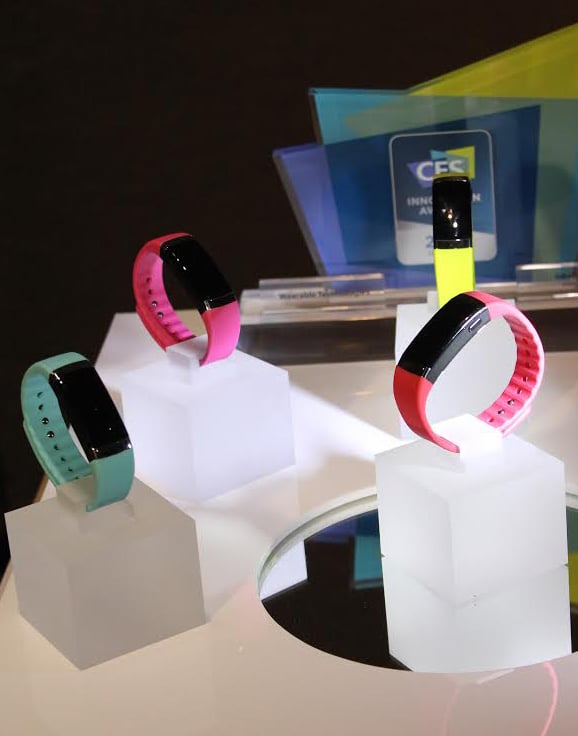 InBody Band
A CES Innovation Award winner, the new InBody band tracks your fitness stats but has a special feature: the ability to analyze your body composition (muscle vs. fat mass) using four different sensors. Expect it to sell for $179 in March.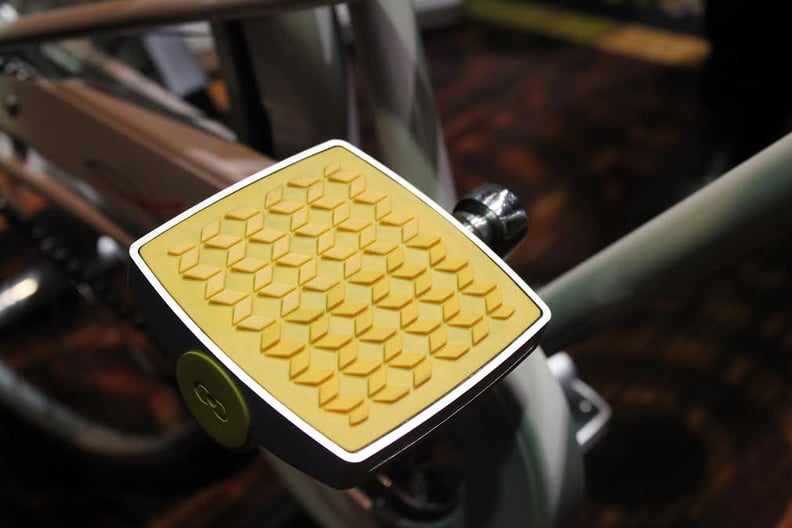 Connected Cycle Smart Pedal
This smart pedal from Connected Cycle is making big waves in the biking industry. Not only does it track stats like speed, route, incline, and calories burned on each ride, but it also alerts you through an app if someone tries to steal your bike. Thanks to a GPS locator, you can also see where it's been taken if it gets into the wrong hands. The pedals will hit the market sometime this year, but no word yet on an exact date or pricing.
S+ Sleep Tracker
Here's a sleep tracker that collects data without requiring any contact with your body. Simply place it by your bed and it will monitor your breathing patterns, chest movements, environment conditions, and more. You'll also get insight on what exactly is influencing your sleep patterns and tips on how to improve them. Order the CES Innovation winner now for $150.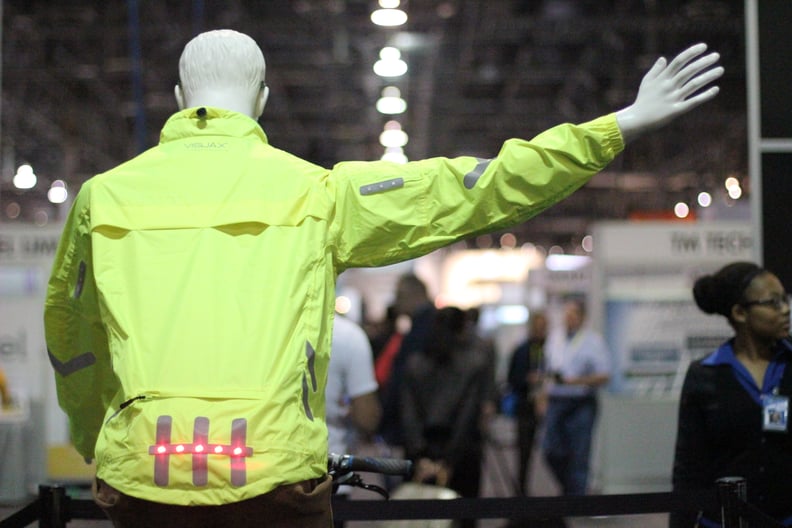 Visijax Commuter Jacket
Behold, the Visijax commuter jacket, which every biker should know about. The life-saving piece comes with 23 high-intensity LED lights on the front and back of the jacket for visibility, and turn indicators that activate when you raise your arm. You can buy it now in yellow or black for $160.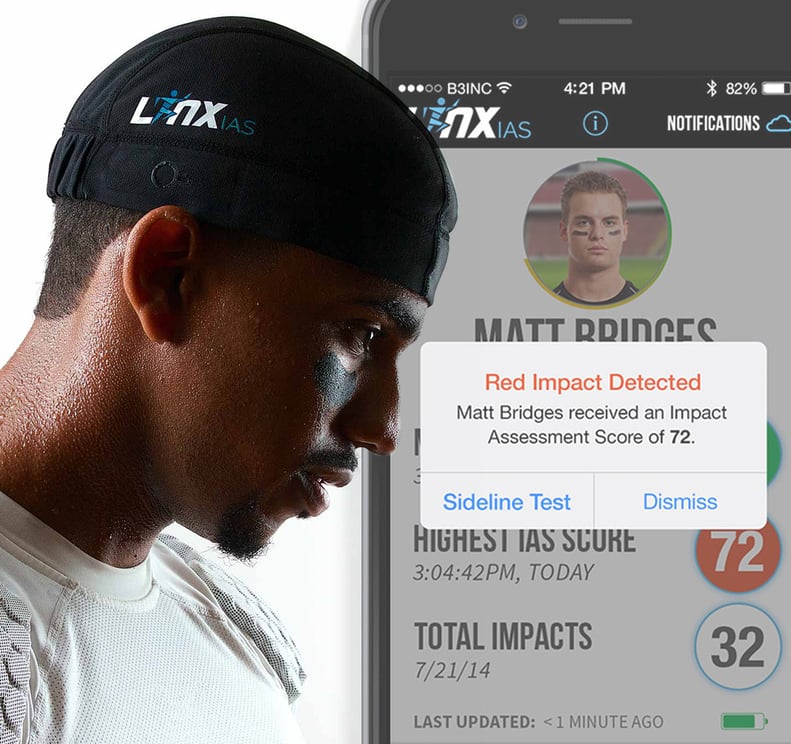 Linx IAS Concussion-Monitoring System
Too many athletes suffer from head injuries, and the new Linx IAS system wants to change that as much as possible. The CES Innovation Award winner copied the same tactic used by SWAT teams to create a device that monitors dangerous collisions. The small gadget can fit into headbands and assess the severity of an impact. It then transmits data to an app, which can be shared with doctors and trainers. Preordering should begin before the end of March, but no word on pricing.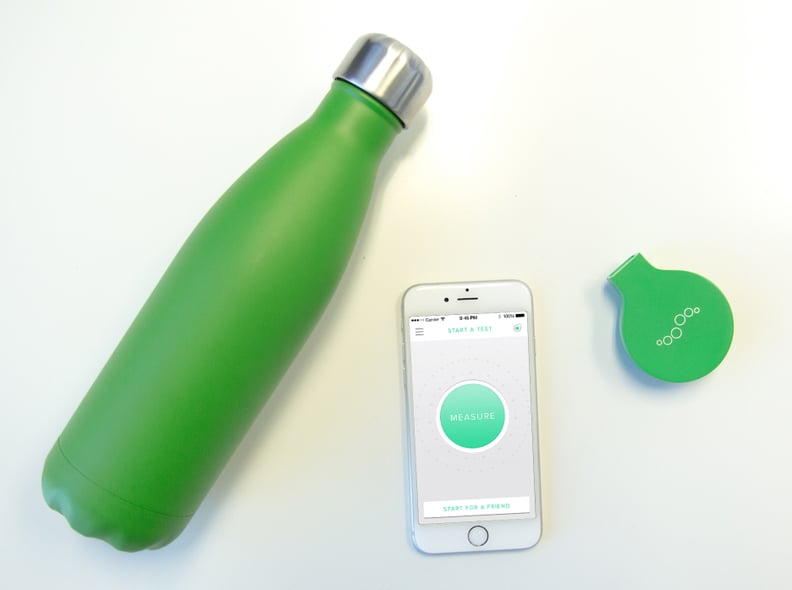 Breath Monitor
It's almost impossible to tell if you have bad breath — until now. Simply place the Breathometer Mint into your mouth and the device will measure its humidity and bacteria levels, giving insights on bad breath, tooth decay, and gum disease. You can wait until August to order it for $99, or you can support the Indiegogo campaign and get it sooner.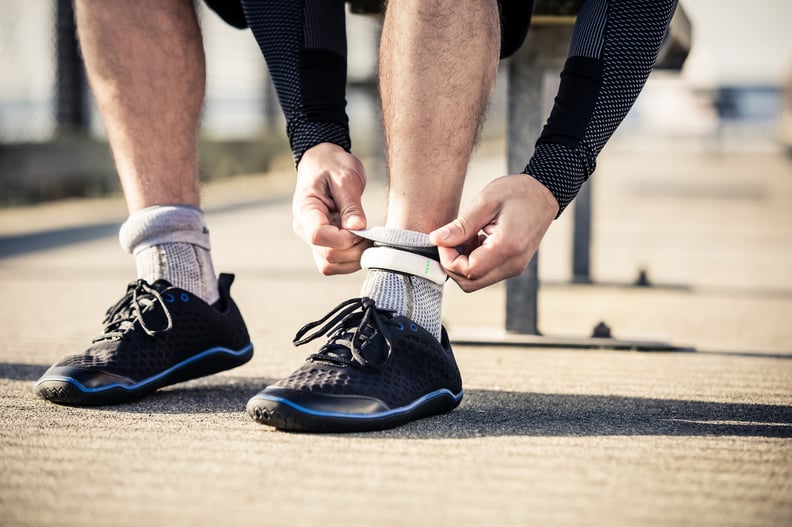 Sensoria Fitness Socks
Billed as a "smarter way to run," these high-tech fitness socks from Sensoria feature pressure sensors that track your foot landing, running form, pace, distance, speed, and more. That data is then sent to an app for your analysis. There is currently a wait list for preorder but they should ship Winter 2015 and will cost $49.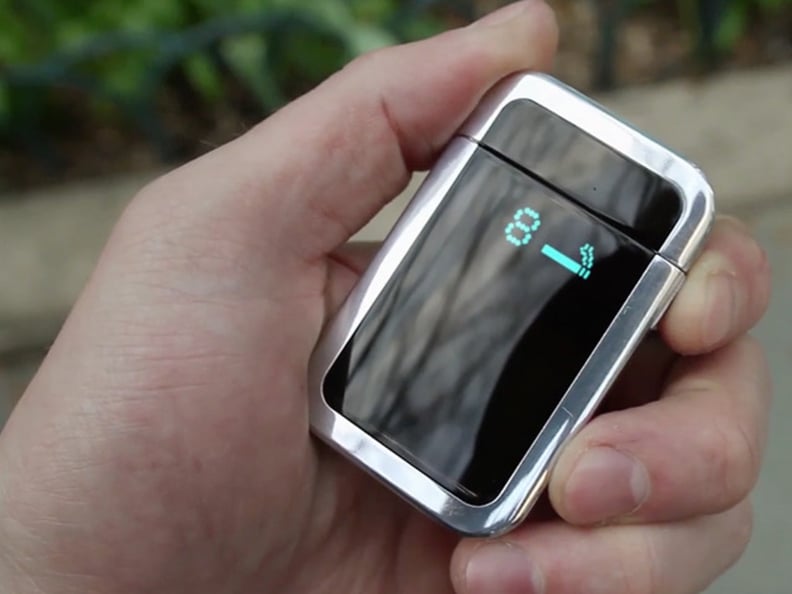 QuitBit Smart Cigarette Lighter
So you want to stop smoking? The QuitBit lighter is here to help. The small gadget tracks smoking habits (every time you light up, for instance) and lets you set a date for when you want to stop. As the date approaches, it lowers the number of cigarettes you're allowed to have. Expect it to go on sale for $100 in March.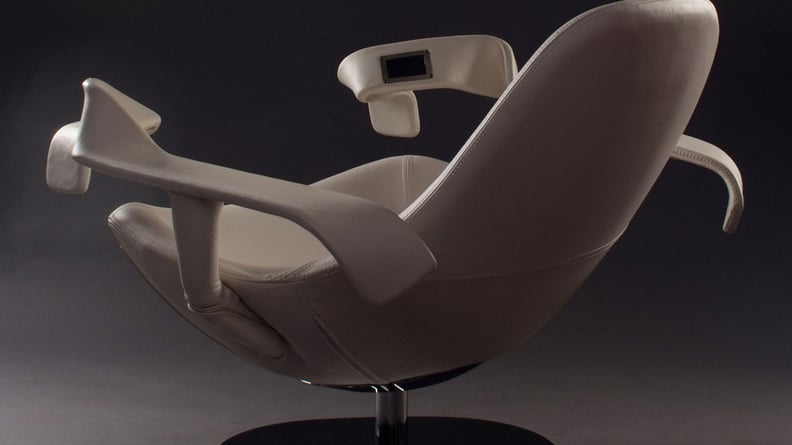 Tao Exercise Chair
OK, OK — an exercise chair sounds kind of ridiculous, but just go with it. The Tao exercise chair comes with arms that you push, pull, and move using your body to get a workout in. It also comes with built-in sensors that track calories burned. Stay tuned for pricing and release date.