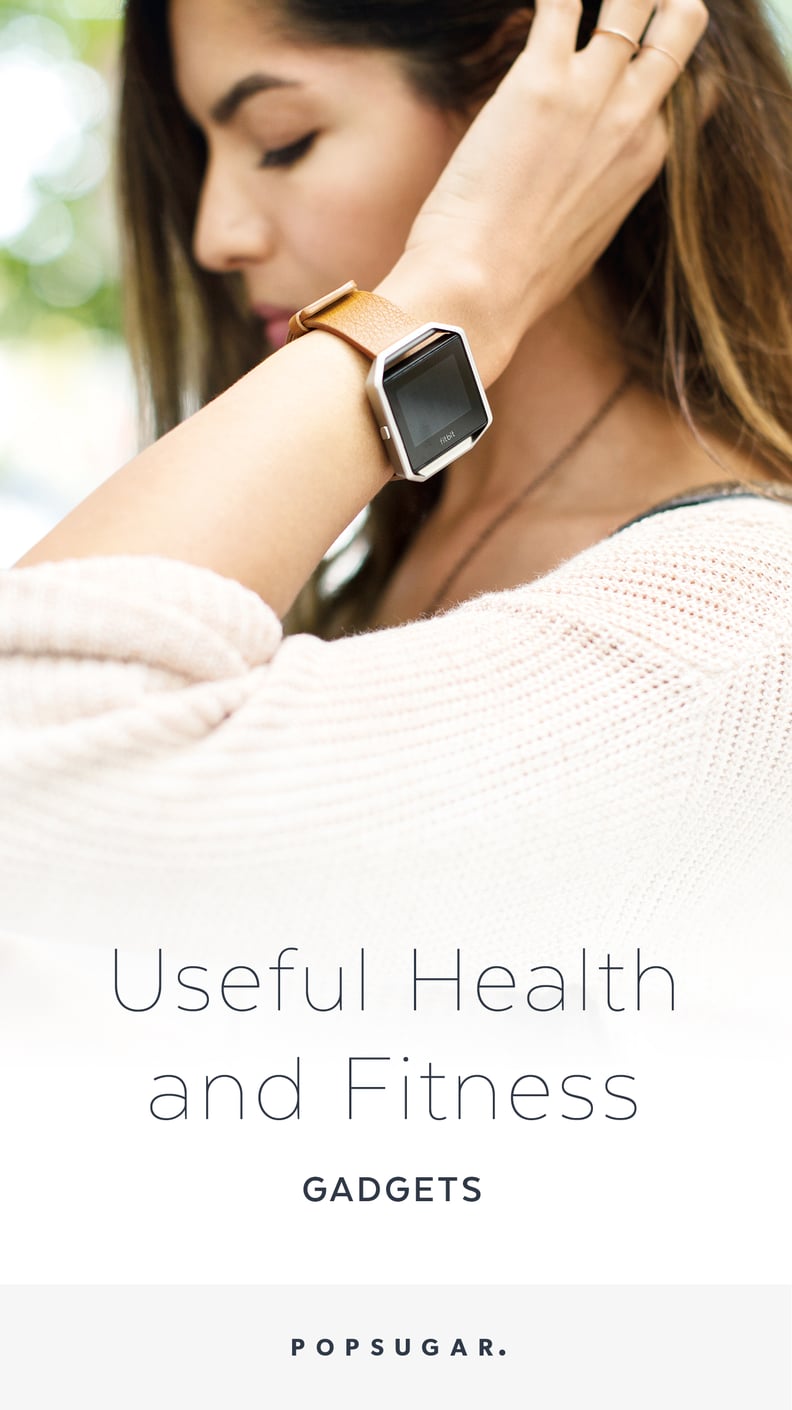 POPSUGAR Photography | Ann-Marie Alcántara
As POPSUGAR editors, we independently select and write about stuff we love and think you'll like too. If you buy a product we have recommended, we may receive affiliate commission, which in turn supports our work.
Trying to achieve a New Year's resolution? Or maybe you just want to continue with your latest health kick and need the best gadgets to do that. Whatever the case, check out our favorite health and fitness picks from this year's Consumer Electronics Show.
01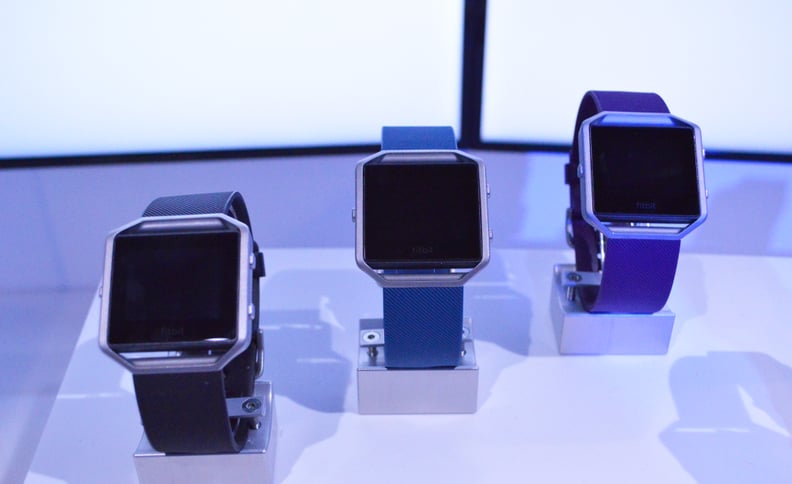 FitBit Blaze
If you ever wanted a cross between an Apple Watch and Pebble Time Round, the FitBit Blaze ($200) is exactly what you're looking for. The company's newest product boasts three key features that make it extraspecial: The first is a color touchscreen with a clock that you customize and different bands and frames for your taste. The second is notification capabilities that send you call, text, and calendar alerts. Lastly and perhaps most importantly, it comes with FitStar — a fitness subscription service that shows onscreen workouts and tracks your heart rate — built directly in the watch. One downside is that it only has connected GPS, meaning you need to have your phone with you to accurately track where you are.
02

Withings Thermo
Health gadgets are getting particularly better and faster this year — take the Withings Thermo ($100), for example. This product has 16 sensors to read your temperature in two seconds. It also can connect via WiFi to an app, where you can keep track of your readings.
03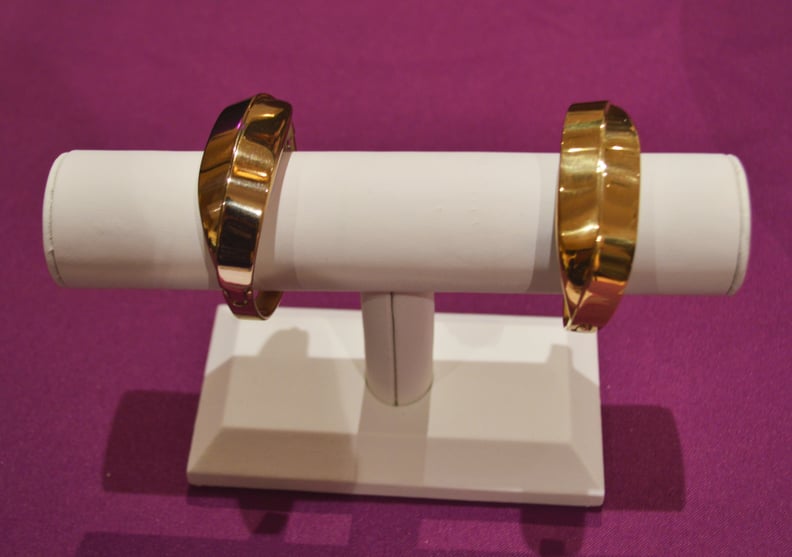 Mira Vivid Wellness Collection
Looking for a pretty activity tracker? The new Mira Vivid Wellness Collection is what you need. You can get the bracelet in two different finishes: heart of gold or rosé all day. If that's not enough, you can buy a pendant necklace in gold. Though you can't measure sleep or fertility (yet) with the Mira, the tracker does look at your steps, distance, calories, and elevation gains. Unlike Mira's previous product, the new tracker is actually hidden, making sure no one but you knows it's there. The previous Mira bracelet cost $169, so hopefully the new ones will hover around the same price range. Expect it to go on sale some time this year.
04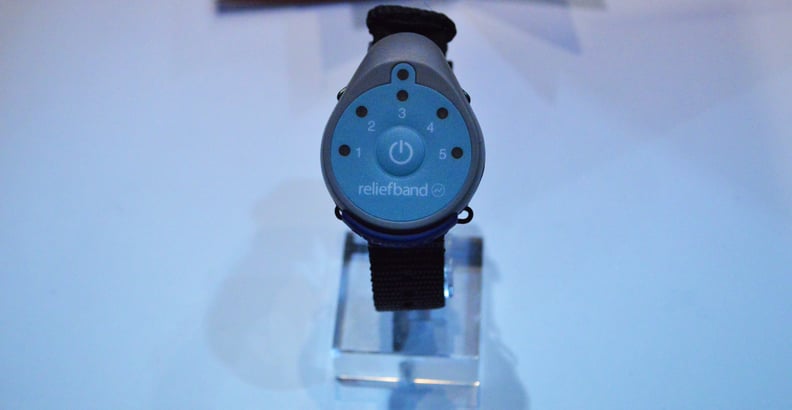 Reliefband
Do you easily get nauseous? With the Reliefband ($90), you can say goodbye to your motion sickness. It looks just like a watch, except it has five different settings to help with your sickness. Pick a setting that matches how you're feeling, turn it on, and get ready to feel better. How? Using a technique called neuromodulation, the device produces soft pulses on the underside of the wrist. That creates a mild tingling sensation that travels to your body's central nervous system. "The signals modulate the neural pathways between the brain and the stomach, via the vagus nerve, restoring normal gastric rhythm and relieving nausea," reads the description on Reliefband's website.
05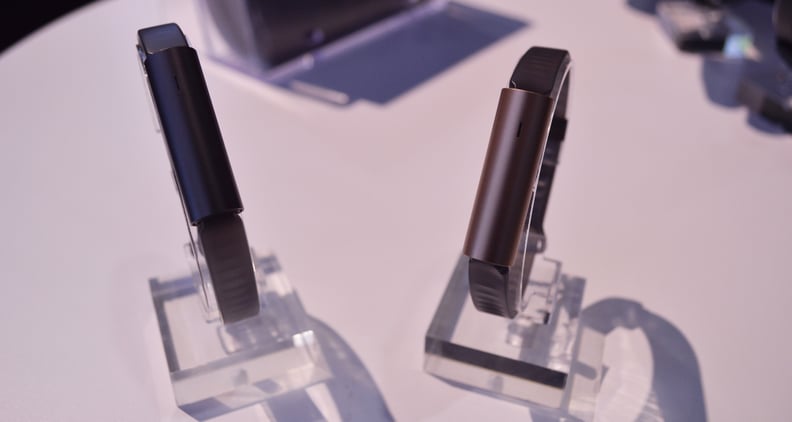 Misfit Ray
Finally, a wearable that you can use for at least six months without charging it. The new Misfit Ray sleep and activity tracker ($100, preorder) promises to run on a single battery for that long and do even more than its other well-known products. Not only is the design sleek, but it will also come in two finishes: rose gold and carbon black. It's water-resistant for 50 meters, so consider it perfect for a bath or limited diving. Oh, and did we mention it will fit into different accessories, so you can wear it as a necklace too? Yeah, the Misfit Ray is one stylish and useful item.
06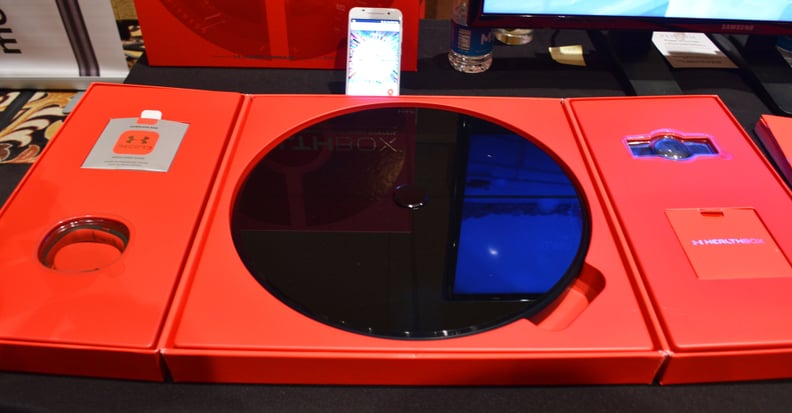 Under Armour's Health Box
Become the ultimate athlete with Under Armour's Health Box ($400, preorder). In the package, you'll get a band, scale, and heart rate monitor that all work in conjunction with the Under Armour Record app. Calling itself the "world's first connected fitness system," the idea here is that each device will work seamlessly with each other to better understand how your body feels and what it needs — leading to an ultimately healthier you.
07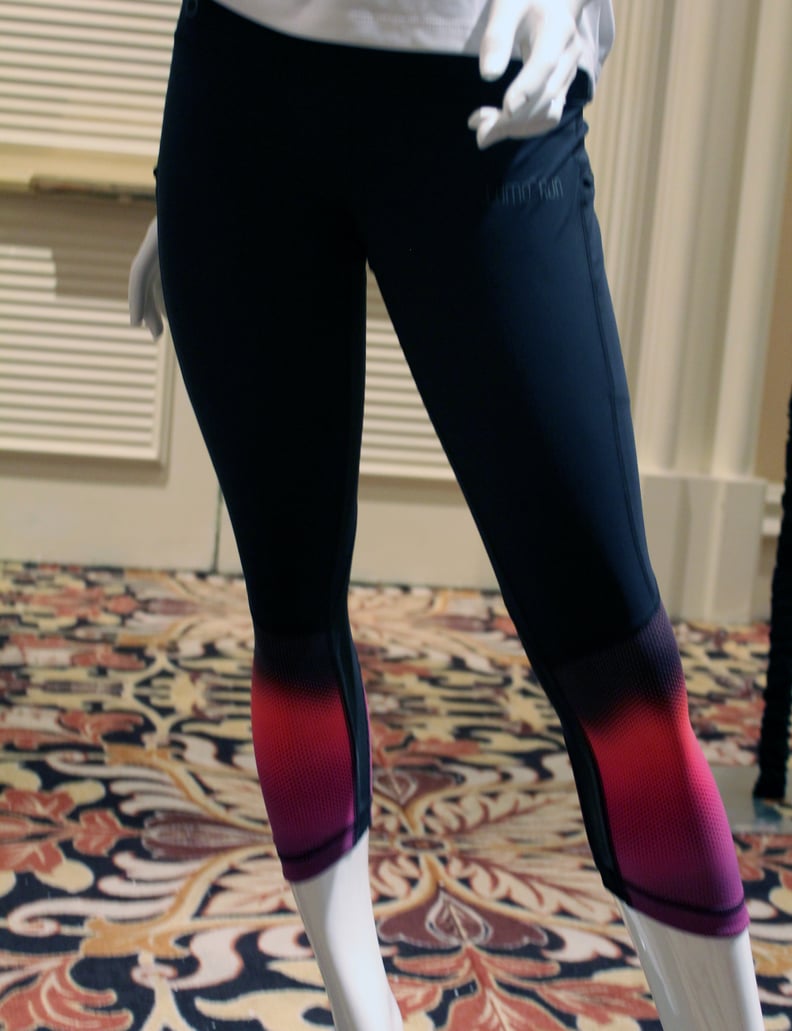 Lumo Run
It's about time trackers came to activewear! The Lumo Run shorts and capris ($99, preorder) have an actual tracker in the clothing's lining. As you're running, you'll get coaching tips in real time on how to improve your form.
08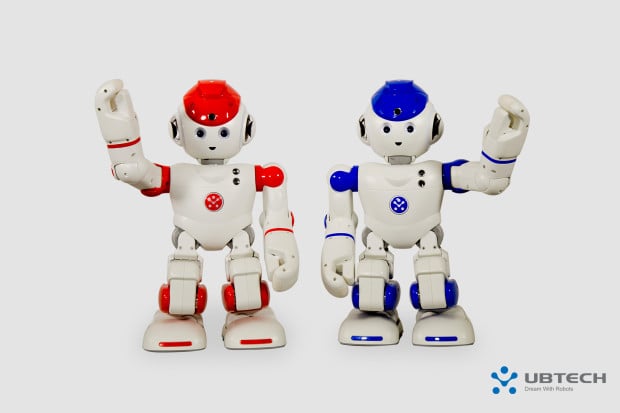 Alpha 2 Robot
Meet the robot you'll want to hug. The Alpha 2 ($1,299) is a robot that can alert you about medications you need to take. It can also remind you of other items on your to-do list, work as a security alarm, take photos, tell stories to kids, read emails, and so much more. It's like having a robot that's your own personal assistant. Oh, and it's also insanely flexible, so you can do yoga with it too — if you really wanted to.
09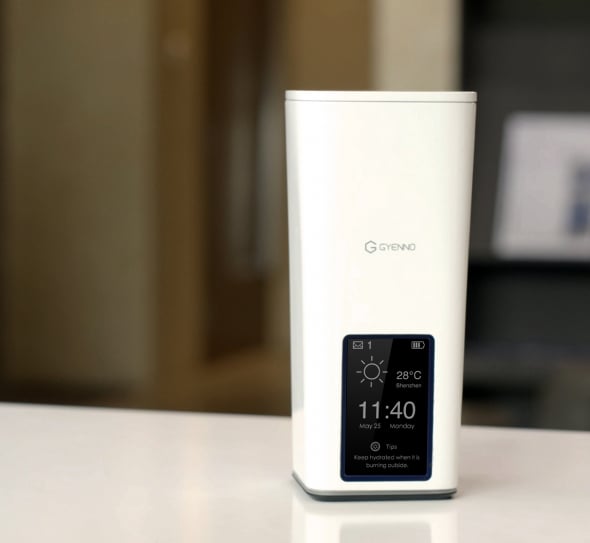 Gyenno Cup
Meet the water bottle you'll never lose again. The Gyenno Cup ($98, originally $151) is a washable bottle that tries to make sure you drink enough water every day. To do this, it vibrates to alert you to drink. The cup also has a screen that shows you the time, date, weather, current temperature of your water, and how much more you need to drink to meet your consumption goal. Oh, and if the cup needs some cleaning or if the liquid is way too hot, it'll let you know too.