As POPSUGAR editors, we independently select and write about stuff we love and think you'll like too. If you buy a product we have recommended, we may receive affiliate commission, which in turn supports our work.
Amazon released its lineup their most-awaited releases of the year, and we're living in the year 3000. From genius home security solutions to their first-ever in-house TV and thermostat, Amazon's latest devices will make your wishlist for the holiday season. Amazon truly outdid themselves with their latest releases, including new editions of their beloved Echo Show, Fire TV Stick, and Kindle Paperwhite, as well as some new inventions like the Amazon Glow and Halo View fitness tracker. However, the cherry on top of their genius devices? A robot! Yes, a freaking household robot that might become your new personal assistant turned best friend — if you're able to get your hands on it! Keep reading to learn more about these latest innovations and get yourself on the waitlist.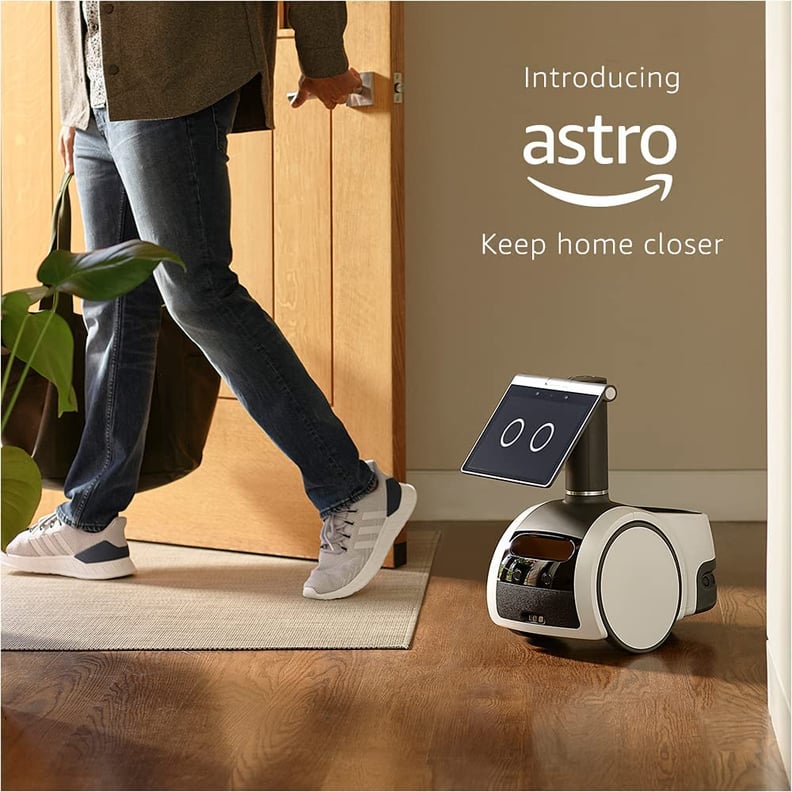 Amazon Astro
Meet the Alexa-enabled, surprisingly cute Amazon Astro ($1000, originally $1,450) a household robot that will monitor your home when you're away. You can check in on specific rooms, things, and people remotely by letting Astro know where to go. If Astro detects an unrecognized person or sounds when you're away, it sends alerts. Astro can hand off items, like snacks, to people in your home. You can set up reminders, manage shopping lists, and so much more. It will find and follow you to deliver entertainment, calls, messages, timers, alarms, or reminders. Get yourself an invite to try out the coolest gadget!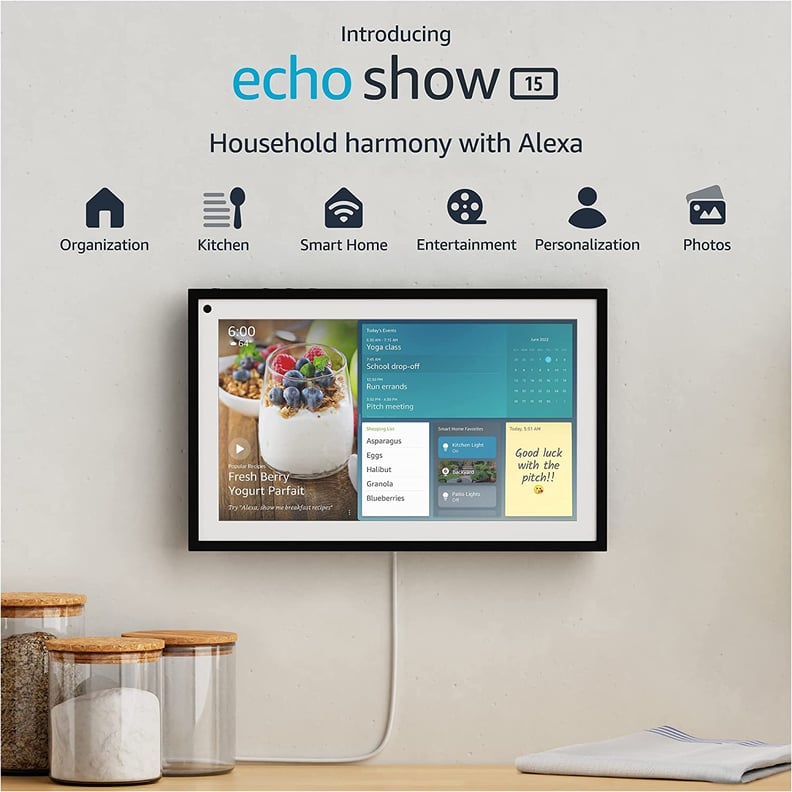 Echo Show 15
The Echo Show 15 ($250) is a 15.6-inch smart display that can be used landscape or portrait. It's the perfect device to keep you and your family's busy lives on track. You can display shared calendars, personal sticky notes, to-do lists, shopping lists, and assigned reminders all on one screen. The Alexa-enabled device will let you manage your smart home, consume all the entertainment and stay informed, be the ultimate virtual assistant, and so much more.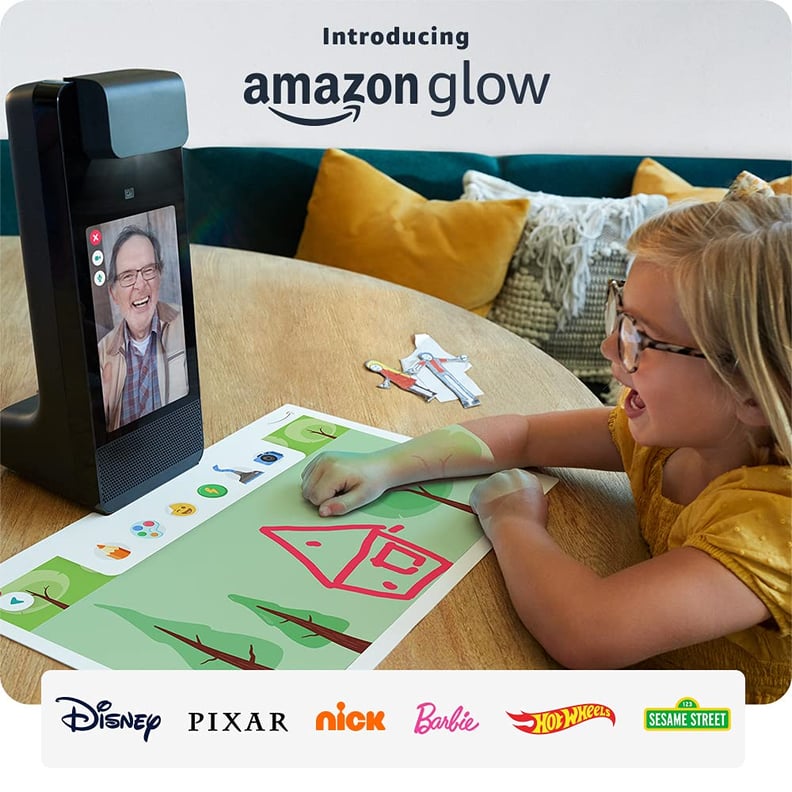 Amazon Glow
The Amazon Glow ($250) is an innovative interactive projector and video-calling device that will enrich kids' lives remotely. Users can connect with friends and family and interact with content via the projector all remotely. This is such an innovative gadget for at-home learning. Kids can draw together, solve puzzles, read along, and do so much more. Get yourself an invite to try out this innovative find!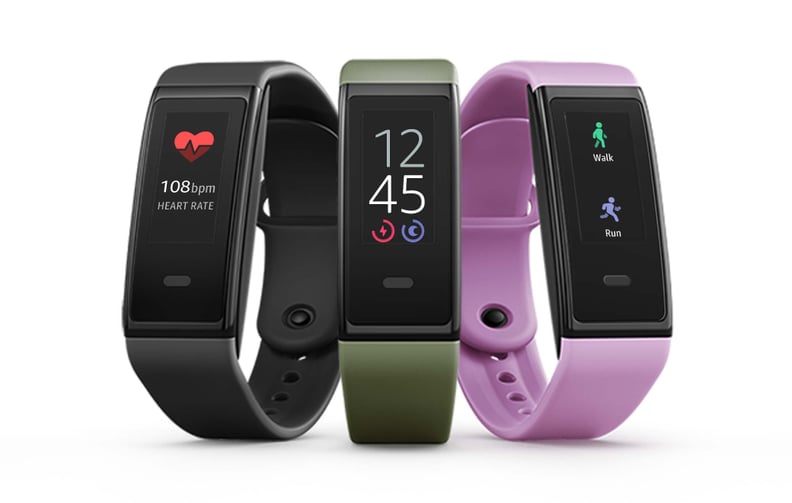 Halo View Fitness Tracker
If you're looking to keep track of your healthy this year, get yourself the Halo View Fitness Tracker ($80). It has a color display, long battery life, and comes in three colors. It tracks health metrics like heart rate, activity points, sleep score, blood oxygen levels, and more. It comes with a 12-month Halo membership that let's you access exclusive workouts and programs perfect for your fitness goals.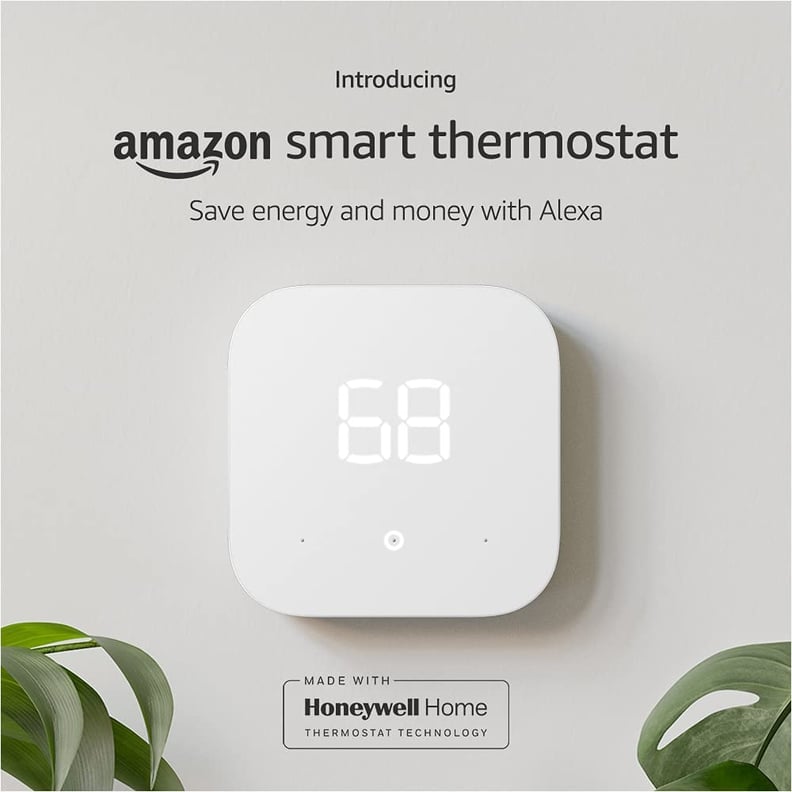 Amazon Smart Thermostat
The Amazon Smart Thermostat ($60) will keep your home the ideal temperature without wasting energy. Simply tell Alexa to increase or decrease the temperature, or program a schedule through the Alexa app.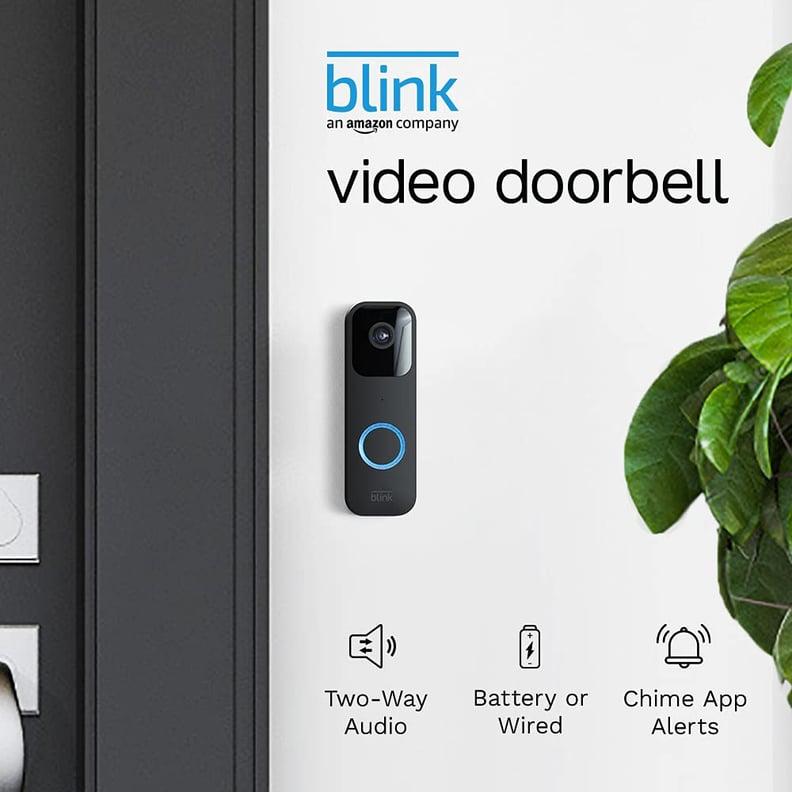 Blink Video Doorbell
Level up your security with the new Blink Video Doorbell ($50). The has two-way audio, HD video, and can run on wire-free battery or wired to your home. Plus, it has motion and chime app alerts.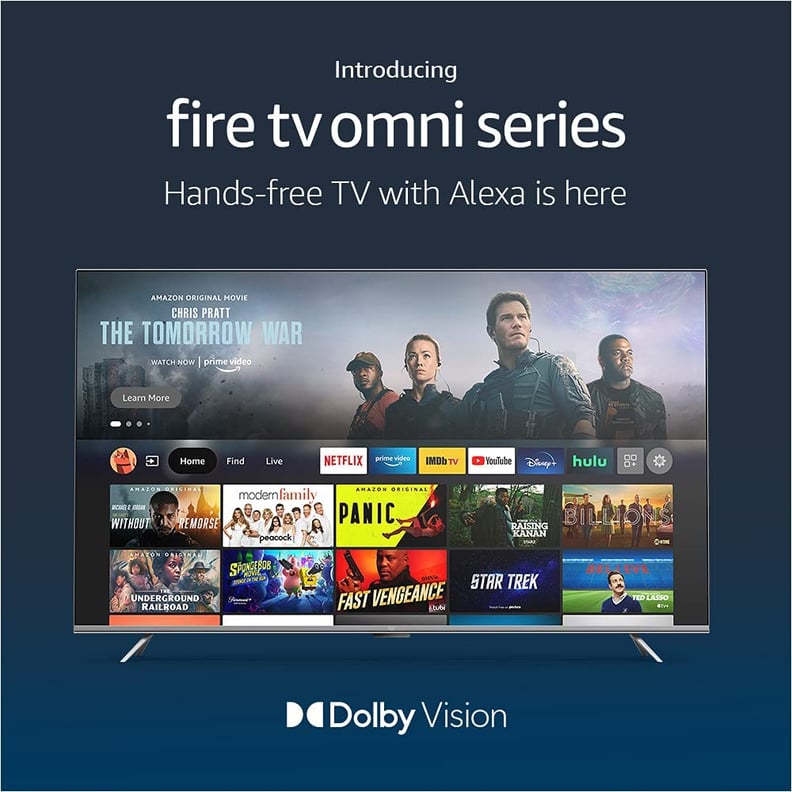 Amazon Fire TV 65" Omni Series 4K UHD Smart TV
If you're in the market for a new TV, the Amazon Fire TV 65" Omni Series 4K UHD smart TV ($830) is Amazon's first-ever in-house smart TV. Consume all your entertainment in one place, from watching live and streaming TV and movies to playing video games and music. The Alexa-enabled smart TV can do more than just entertain, including control your smart home.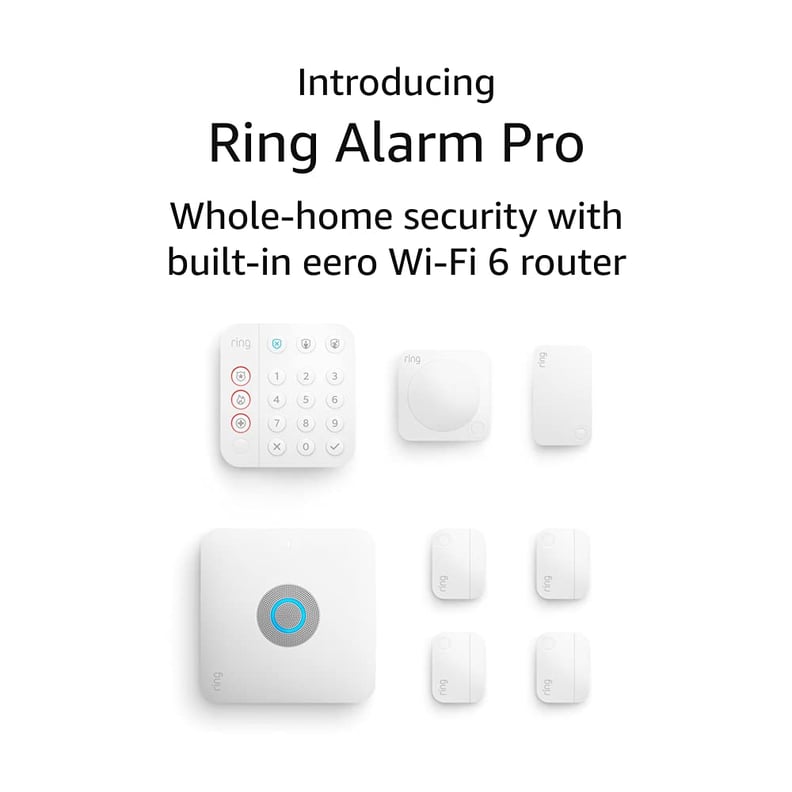 Ring Alarm Pro
Stay safe and secure with the eight-piece Ring Alarm Pro ($300) that has a built-in eero Wi-Fi 6 router. The kit includes one alarm pro base station, one keypad, four contact sensors, one motion detector, and one alarm range extender. With this kit, you get a secure network with 24x7 backup internet.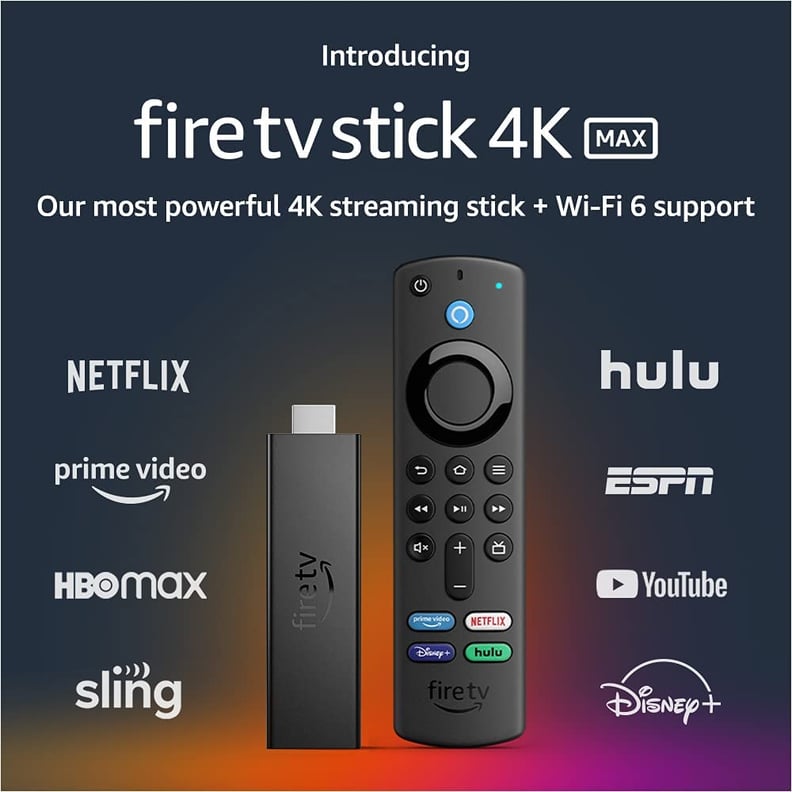 Fire TV Stick 4K Max Streaming Device
Level up your streaming game with the Fire TV Stick 4K Max Streaming Device ($55). Watch all your subscriptions and live TV all in one smooth-streaming platform. Control your smart home, game like a pro, and do so much more, just ask Alexa.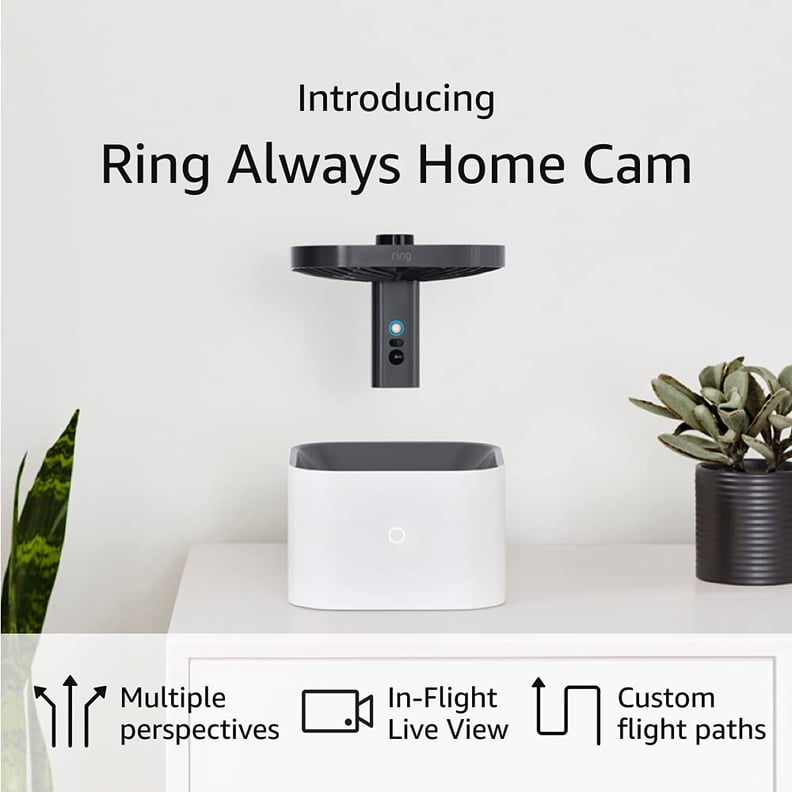 Ring Always Home Cam
Keep track of your home with the Ring Always Home Cam ($250). It's a flying indoor camera that will give you an in-depth view of your home from multiple perspectives while your away. Check to make sure your stove is off or if your window is open and so much more. Get yourself an invite to try out this innovative find!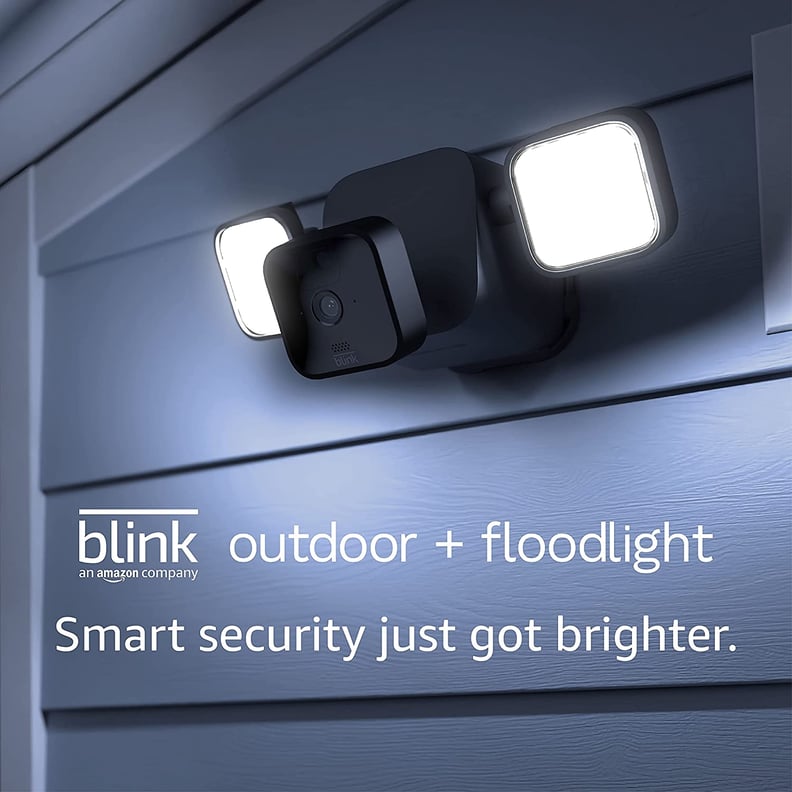 Blink Outdoor + Floodlight
The wireless and battery-powered Blink Outdoor + Floodlight ($140) is everything you need to make sure your home safe. You can see, hear, and speak to visitors in real time. Set up only takes a few minutes.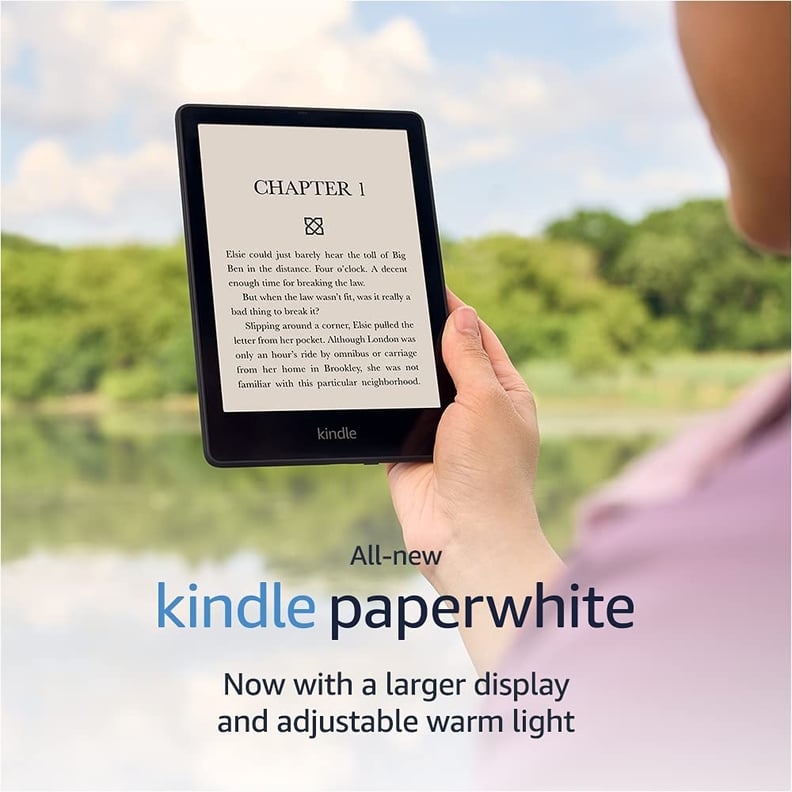 Kindle Paperwhite
Amazon released three new editions of their beloved Paperwhite e-reader. The Kindle Paperwhite (8 GB) ($140) has a 6.8-inch display with a warm light, so it's easier on the eyes. A single charge can last weeks, rather than mere hours. It's also waterproof. The Introducing Kindle Paperwhite Signature Edition (32 GB) ($190) has a 6.8-inch display with a warm light and auto-adjusting front light. It has wireless charging that can last for weeks at a time. If your little one is an avid reader, they'll love using the Kindle Paperwhite Kids ($160), which includes access to thousands of books. It has a kid-friendly case, it's waterproof, and a two-year worry free warranty.