12 Times Bill Nye Threw It Down For Science
As POPSUGAR editors, we independently select and write about stuff we love and think you'll like too. If you buy a product we have recommended, we may receive affiliate commission, which in turn supports our work.
Bill Nye is one of the most famous communicators of science around — but how well do you really know the man behind the bow tie? He's not just a TV personality. Bill is a true virtuoso in his field.
America's favorite science educator has quite the background, with a patent for an improved ballet toe shoe in his name and a sundial legend for a father. Read on for even more surprising fun facts about the beloved host of Bill Nye the Science Guy.
A "Real Climate Change Debate"
The #CreationDebate
Is creationism a viable scientific foundation? Bill Nye was invited to debate the matter with Christian author Ken Ham in what science geeks may one day refer to as Science Super Bowl 2014. Watch the discussion in its entirety, but special moments include Bill Nye discussing fish reproduction (Are fish sinners?!) and the impossibility of the Earth's age as stated in the Bible (6,000 years).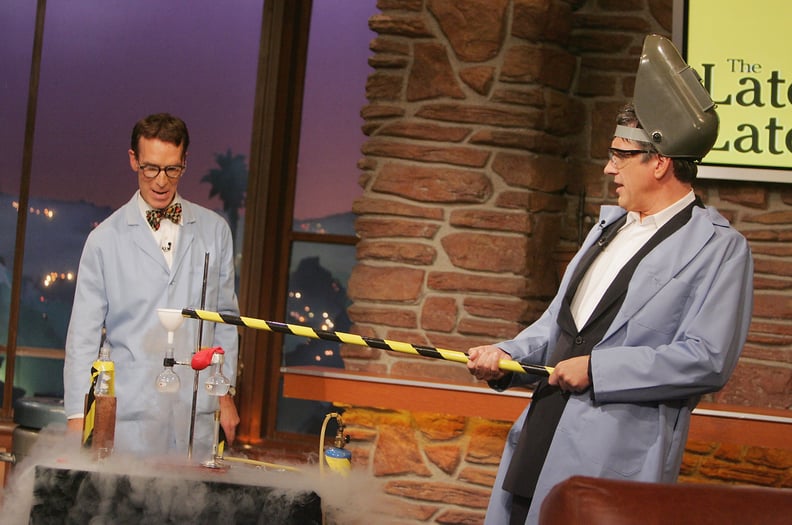 Humble Beginnings . . . at Boeing
Bill got his start as a mechanical engineer at one of the biggest multinational aerospace and defense companies (ever), Boeing. During his three years there, he invented the hydraulic pressure resonance suppressor in Boeing 747s that's still in use today.
In the Shadow of a Sundial Legend
During this TED Talk, Bill Nye explains how his father was taken as a POW during World War II and could tell the time by sticking a shovel into the sand and looking at its shadow during his four years in captivity. Eventually, Mr. Nye Sr. escaped, taking his sundial fascination with him. Bill's dad then invented the "sand dial," earning him lifetime membership in the North American Sundial Society.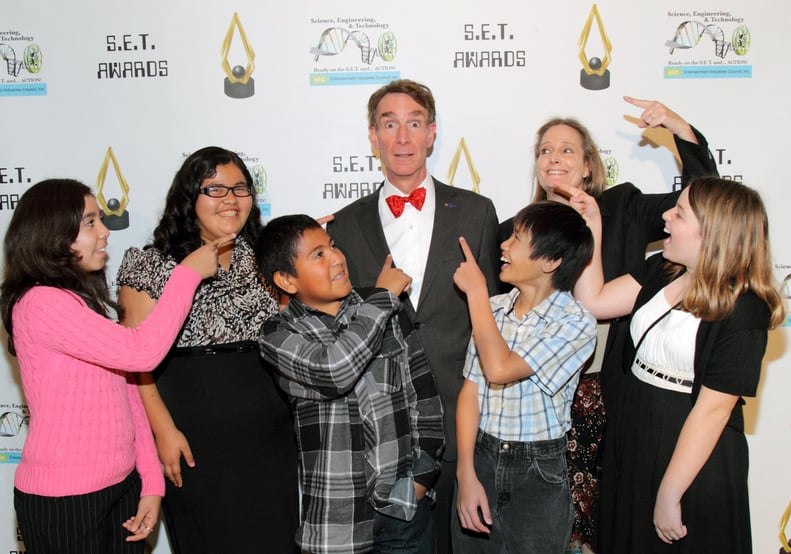 A Patent Proprietor
According to Bill's curriculm vitae, the science guy holds three patents: the ballet toe shoe (2007, US patent #7,254,904), the digital abacus (1998, US patent #D399,522), and the educational lens (1996, US patent #5,515,203).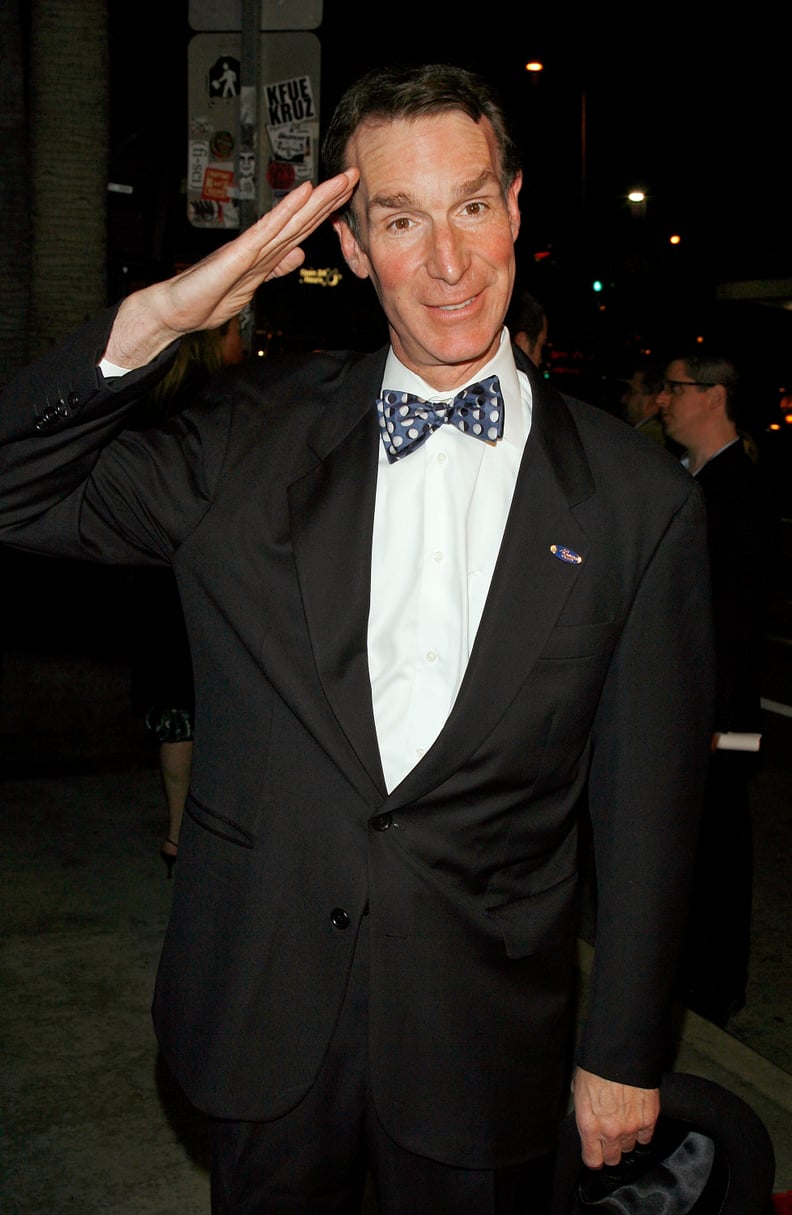 Winning a Steve Martin Look-Alike Contest
Bill entered a Steve Martin look-alike contest hosted by Warner Brothers Records and won the Seattle round, but he didn't make it to nationals. His win inspired him to start doing stand-up as Steve Martin at parties, which eventually led to a career in entertainment.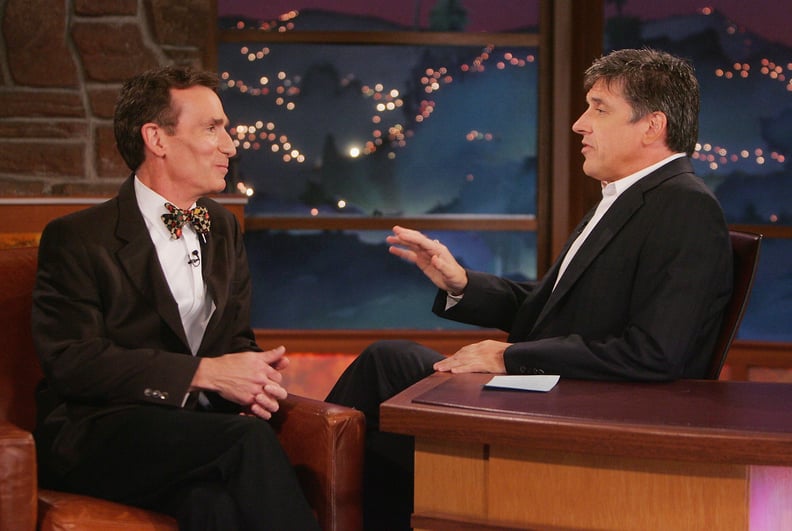 Bow-Tie Virtuoso
It's no secret that the bow-tie aficionado has a very unique necktie collection. Want to get the look? Bill shops at Nordstrom ("the store and the Rack"), Beau Ties of Vermont, and Astronomy2Go.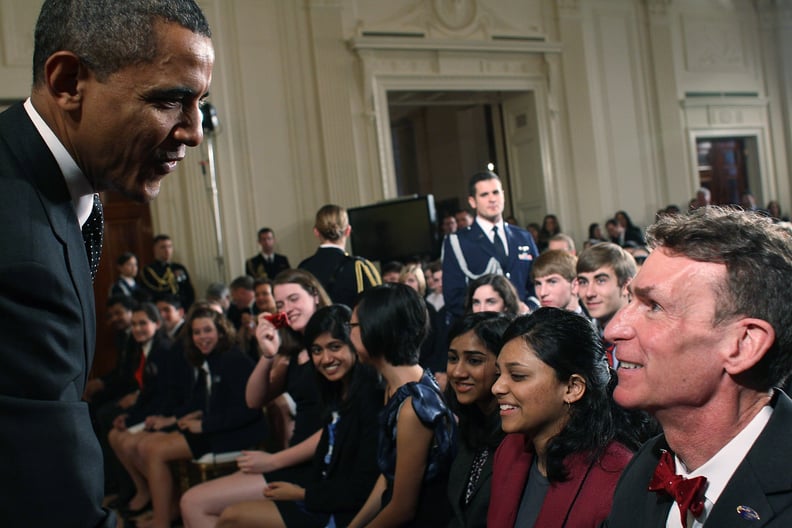 Train Enthusiast
What do Bill Nye and Vice President Joe Biden have in common? A serious love for trains. As a kid, Bill loved model trains. But as an adult, Bill's passion is high-speed rail. According to his purely science perspective, trains roll with less friction than rubber tires, don't have to carry surplus motive power, and can be optimized for energy use and level of service.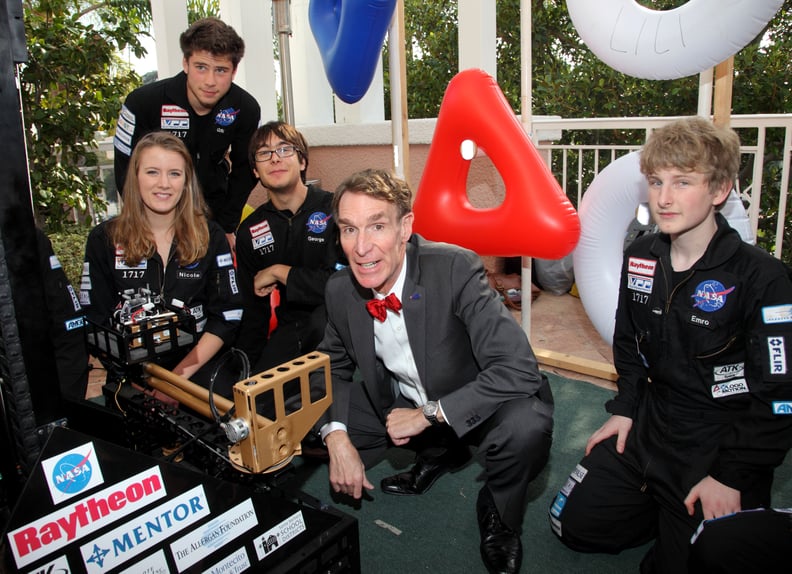 The Science Guy Goes Planetary
As the CEO of The Planetary Society, Bill Nye brings together parents, teachers, kids, scientists, engineers, and space geeks to answer questions about our universe. He's an advocate for science education and "exploring other worlds and understanding our own."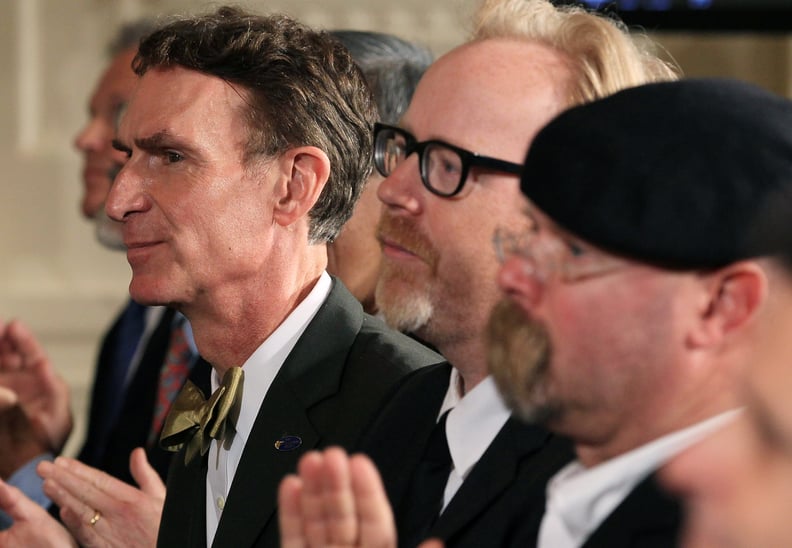 Famous Friends
According to his Reddit AMA, Bill hangs out with people like StarTalk host Neil deGrasse Tyson. Their topics of discussion? "Astrophysics, the business of television, baseball, wine, and women." Naturally.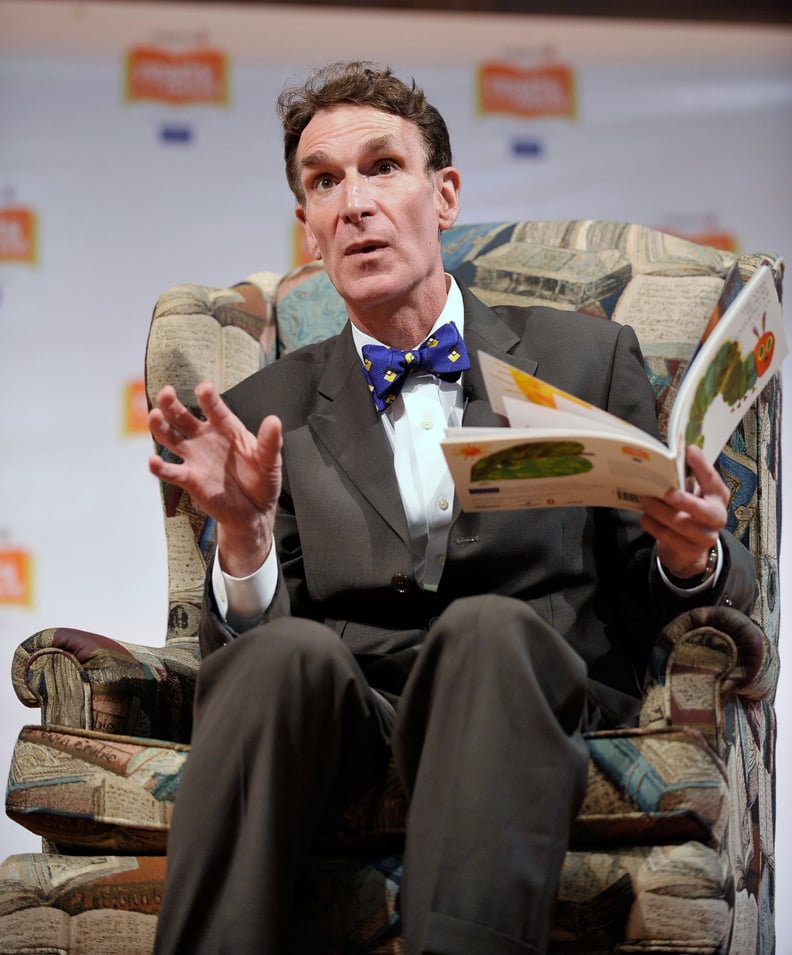 What's Bill Doing Now?