Why Yes, These Comic-Book Jeans Are Real
Whoa. Looking at this photo feels like your eyes are playing tricks on you, doesn't it? But it's all real.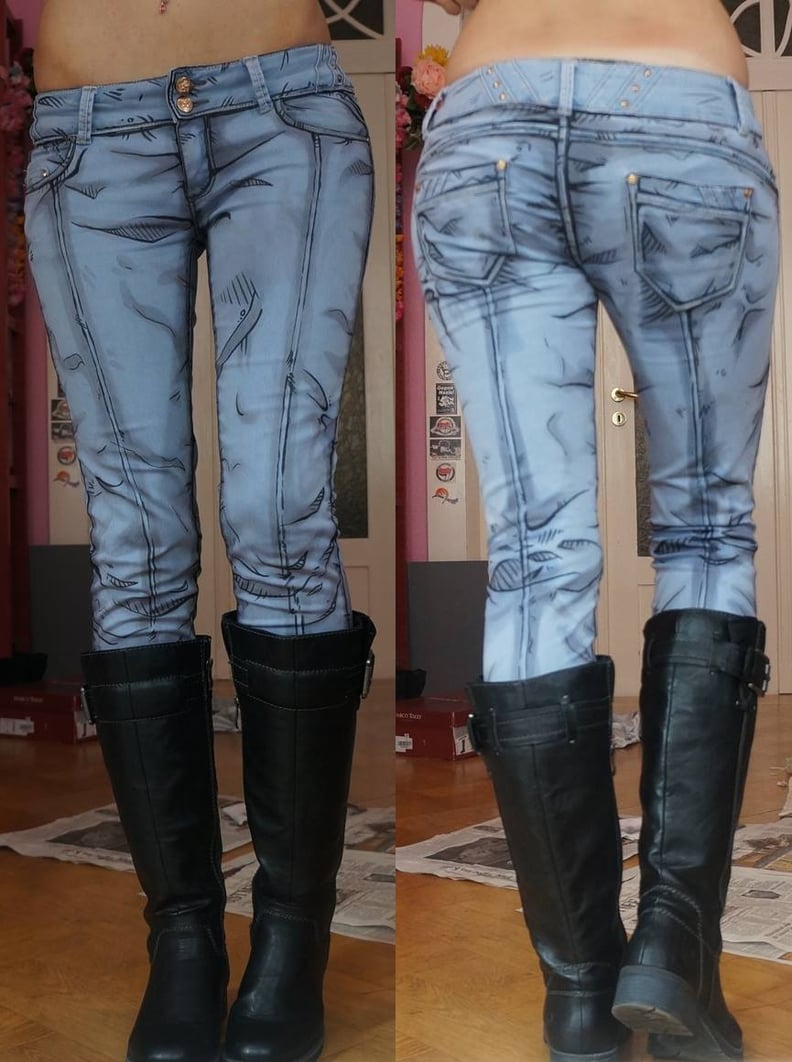 The artist Kirameku posted a picture of these store-bought jeans that were painted to give them a cel-shaded effect like what you'd see in comic books. Amazing!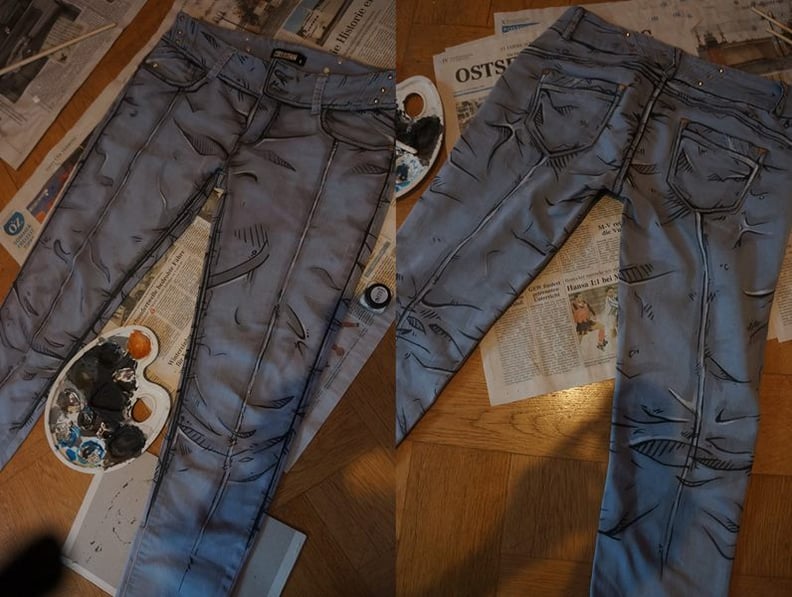 She used textile paint mixed with water for all the shades and highlights.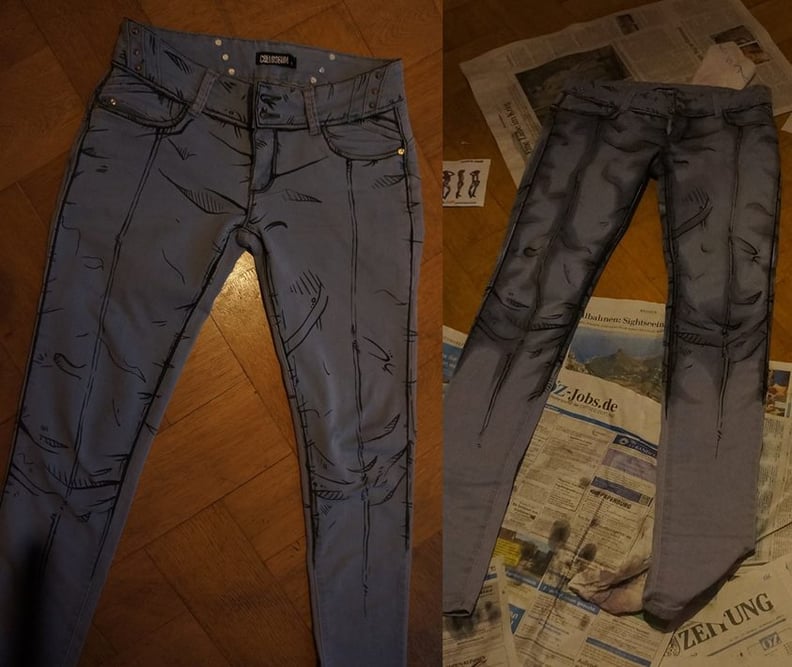 Another look at those awesome lines and watercolor work.
Reminds us of when we saw this crazy pop-art-inspired makeup at Comic-Con.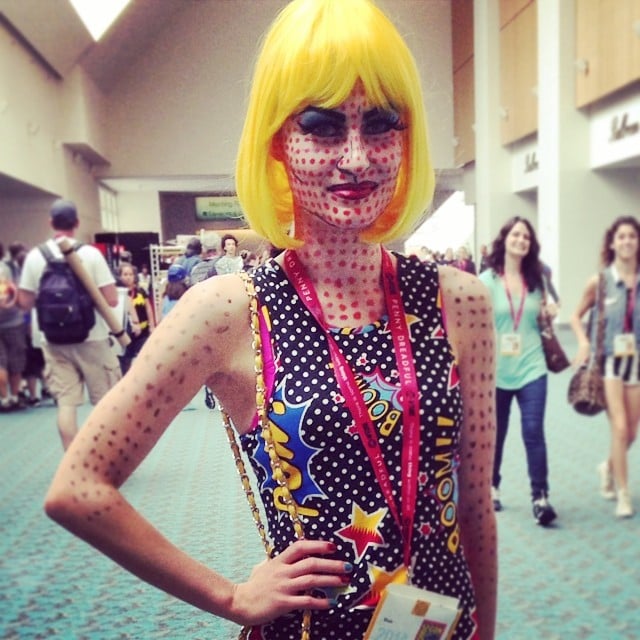 The world is full of creative people, we tell you.