What good are wearables if you won't actually want to — you know — wear them? At this year's Consumer Electronics Show, it was obvious that tech companies had gotten a few tips from the style department to make gadgets more stylish and less silly-looking. Ahead, check out the most fashionable trackers, earphones, and cameras we're excited to get our hands on in the next few months.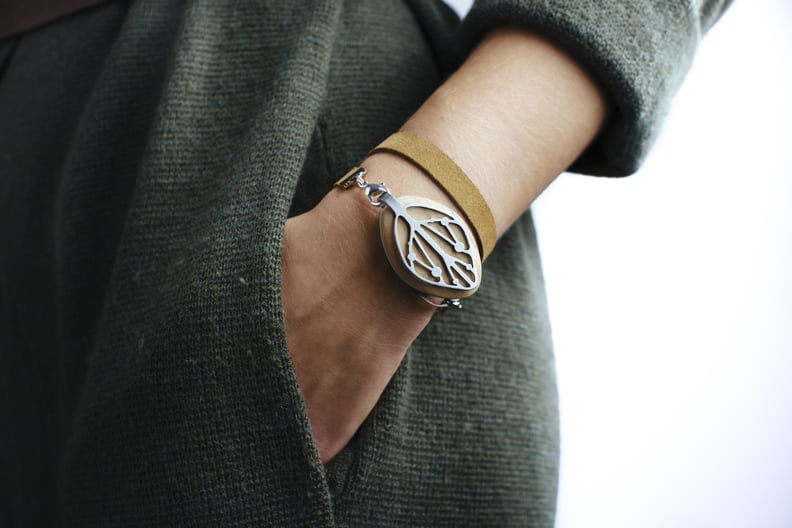 Bellabeat Leaf Pendant
Fashion meets function with the Bellabeat Leaf, a pendant that keeps tabs on physical activity, nutrition, sleep, and reproductive health (like period and ovulation dates). Sync it with an app for details and wear the pretty piece — which comes in five different leaf designs — as a necklace, pendant, or bracelet. The $89 Leaf is available for preorder now.
Stellé Audio Earbud Locke
Consider the new Stellé Audio earbud locket a stylish twofer. It's actually a necklace that holds Bluetooth earbuds for music and phone calls. The locket controls the audio, letting you to change the volume or answer calls by touching a button. Expect it to sell early this year for $200.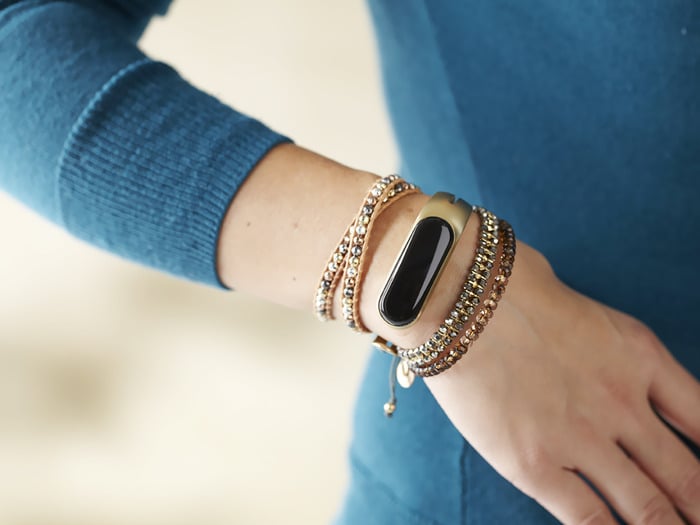 Mira Health Tracker
Mira was actually designed after getting input from a panel of women across the US. The small black activity tracker is detachable so you can place it anywhere, but fits in a stylish bracelet that comes in gold and deep purple. Sign up to find out when it will be available for order.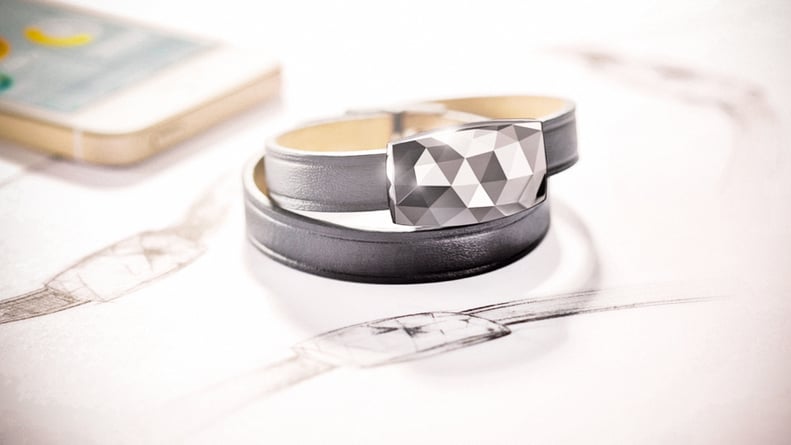 June UV Ray Tracker
We saw this incredible UV tacker last year at CES, but it's back and better than before. The jewel tells you how much sun is hitting you and gives sun protection. It now comes in three colors: platinum, gold and gunmetal. Order it now for $99.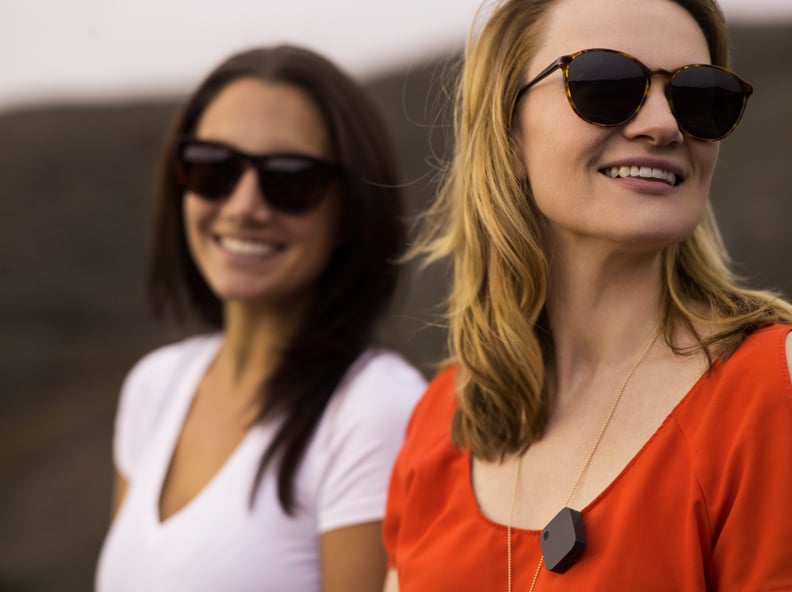 Narrative Wearable Camera
This Narrative portable camera clip is slick and teeny, so you can wear it without anyone really noticing it's on you. Plus, comes with 8 GB of memory, wireless connectivity, and a 30-hour battery life. No word on when exactly it will come out this year, but the price will be $199.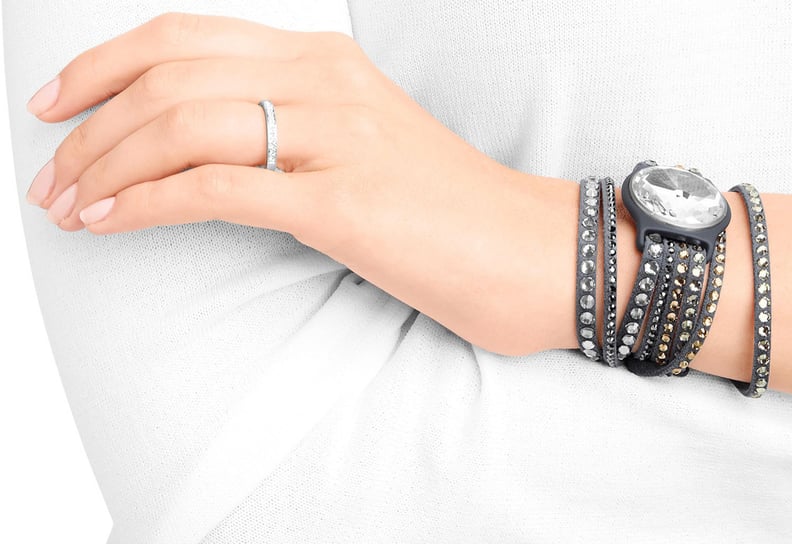 Swarovski x Misfit Collection
Activity-tracker company Misfit recently teamed up Swarovski for a sparkly new collection called Swarovski Shine. The nine-piece line features sleep- and fitness-tracking gadgets that double as jewelry (necklaces, bracelets, bands, and more). Preorder them now.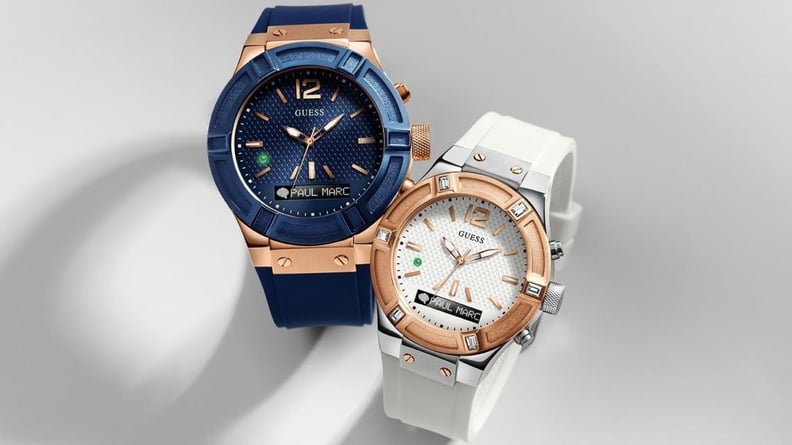 Guess Connect Smartwatch
Ooh la la. The upcoming Guess Connect Smartwatch is pretty and practical, working with Android and iOS to display text-based notifications from a discreet OLED screen. No word on pricing or exact launch date, but expect it sometime this Summer.