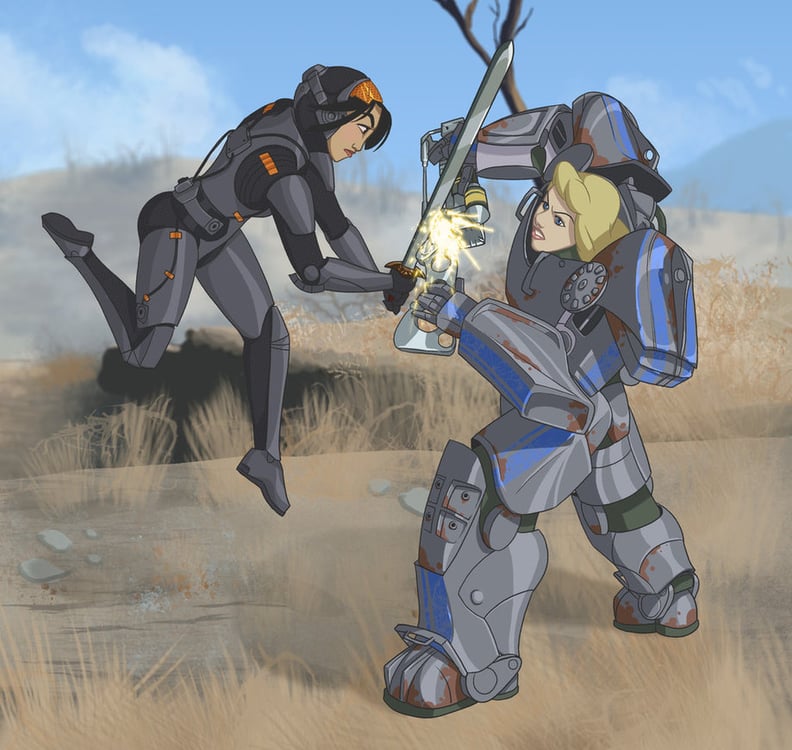 DeviantArt user Petarsaur
Any fan completely obsessed with Fallout 4 remembers their first feelings of excitement, waiting for it to come out. If you're still totally in love with the game, check out these illustrations of Disney princesses in Fallout gear.
Created by Vancouver-based artist Peter Slavik, princesses such as Ariel and Jasmine take on epic new roles in Fallout 4 and look ready to conquer anything. It's not the first Disney princess mashup we've loved, but it's definitely one of our favorites. Take a look at the fun illustrations ahead.