Download Your Google Data With Just a Few Clicks
Nothing is permanent — especially on the internet — so Google is allowing users access to emails anytime, even long after the company's online services are gone. Google offers an export system to download a copy of your data from Gmail and Google Calendar.
Previously, users had to turn to not-always-effective third-party backup or extraction services. Now, Gmailers can download their entire archive of mail in a .zip, .tbz, or .tgz format. You can also send the download link to your email or add it to Google Drive, Dropbox, and OneDrive, plus download other data from services like Hangouts or Google Plus.
Ahead, see the steps you need to take to export your personal data. You'll be thankful you know how!
— Additional reporting by Ann-Marie Alcántara
01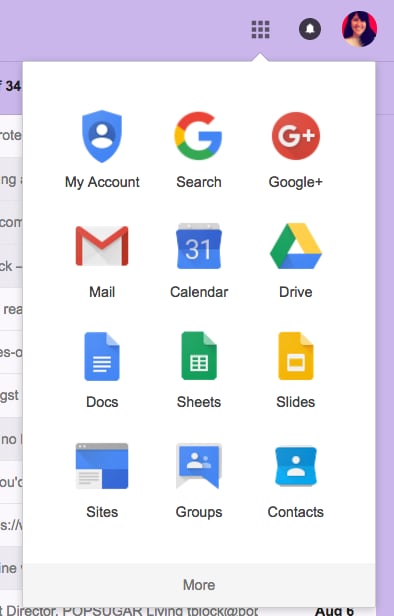 Head to your Gmail and click on the square of dots.
Tap on the labeled "My Account."
02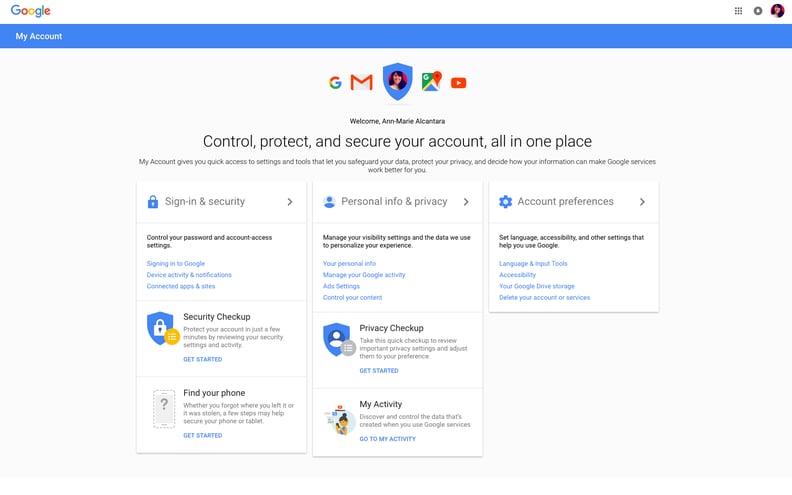 Here, you'll see a page dedicated to controlling all your information.
To download everything in your Gmail and Google Calendar, click on the "Control your content" option, under the "Personal info and privacy" section.
03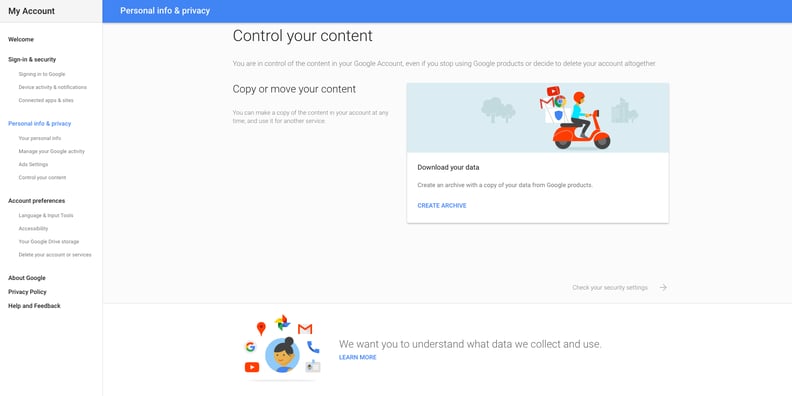 Tap on "Create Archive."
04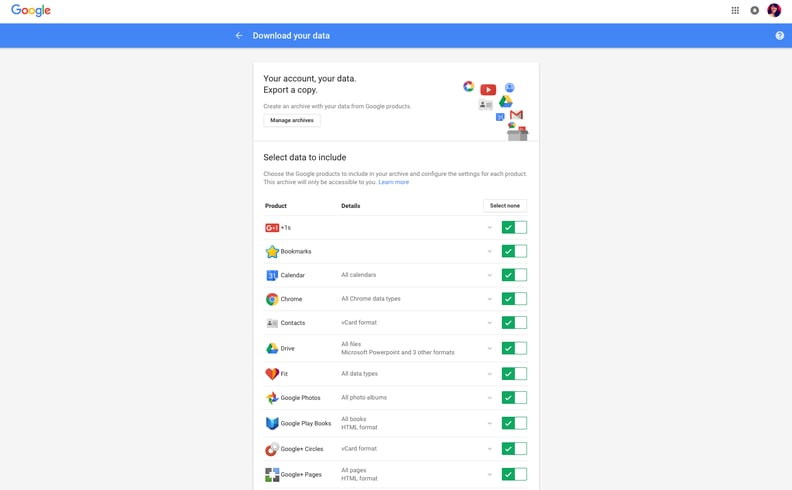 Pick and choose what data you want to download.
Every single product will automatically be selected to archive. To download just your Gmail and Calendar archives, click the "select none" button. Then, just recheck the Gmail and Calendar icons.
05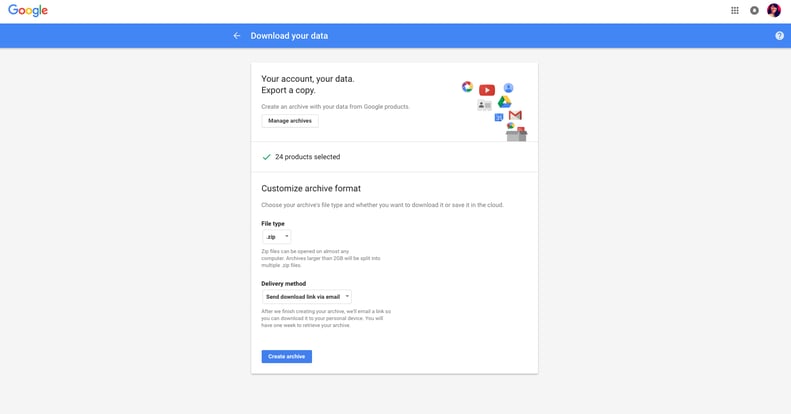 Choose what file type and delivery method you want.
You can choose from .zip, .tbz, or .tgz files. You can send the archive to yourself via email or add it to Google Drive, Dropbox, or OneDrive.
06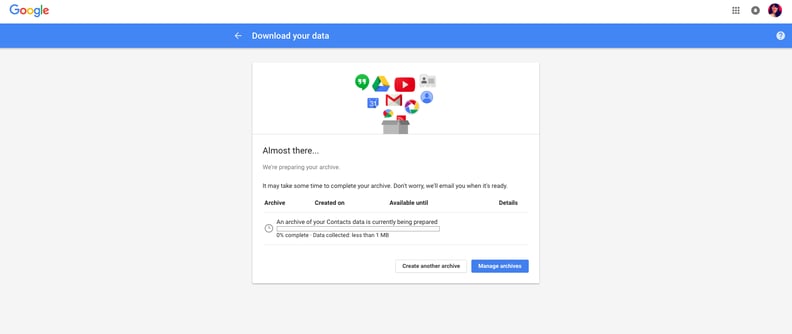 Wait for archive to finish downloading.
07

Ta-da! You have everything you want.