17 Expert Facebook Tricks You Don't Know About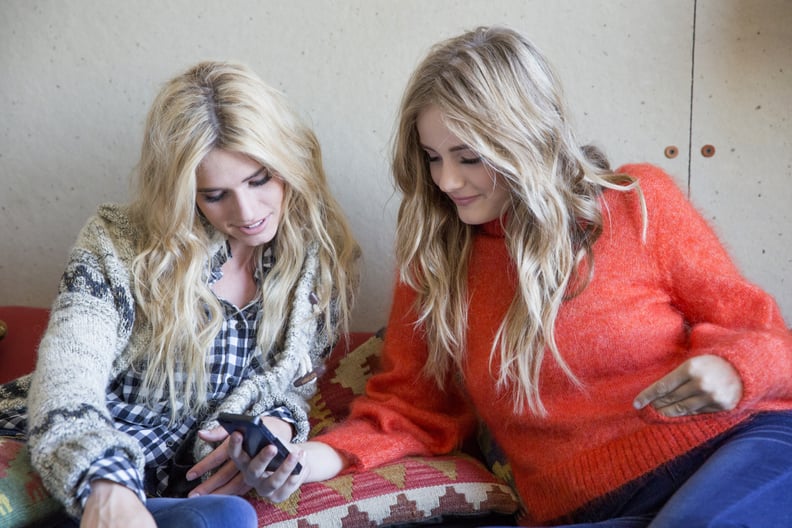 POPSUGAR Photography / THEM TOO
POPSUGAR Photography | THEM TOO
Facebook's undying popularity makes it one of the first sites people check every day, multiple times a day. But as it keeps evolving, simple tasks have become more difficult to manage. To make your daily Facebook experience the best it can be, check out some of these under-the-radar tips and tricks — and then do the same for Instagram.
—Additional reporting by Ann-Marie Alcántara
01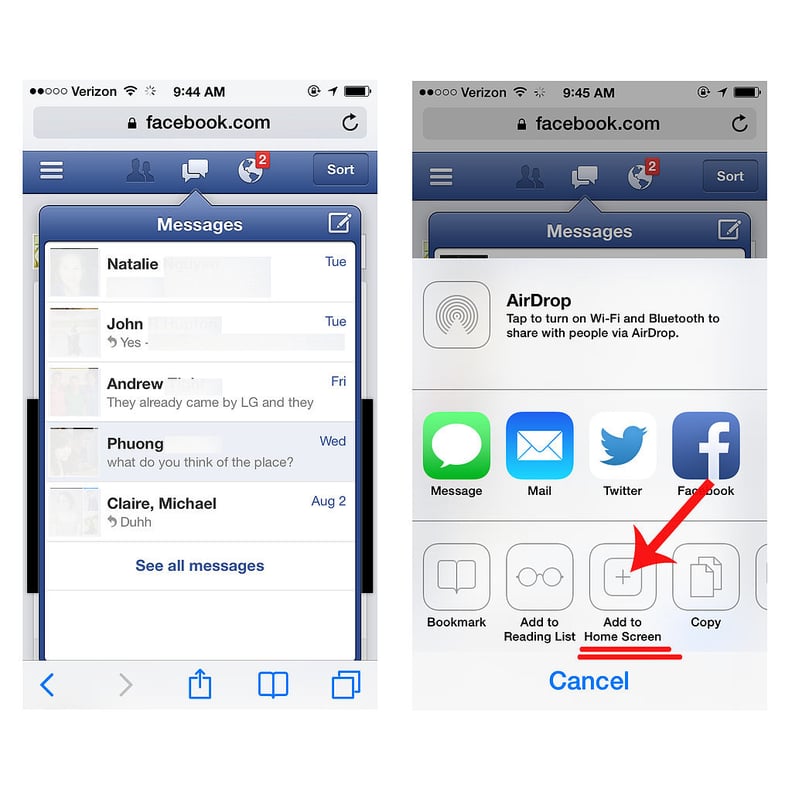 Send Facebook Messages Without Downloading the Separate App
We don't know one person who likes the idea of having to download the separate Messenger app to access Facebook messages. Luckily, there are two ways to avoid this, starting with the mobile browser on your phone.
02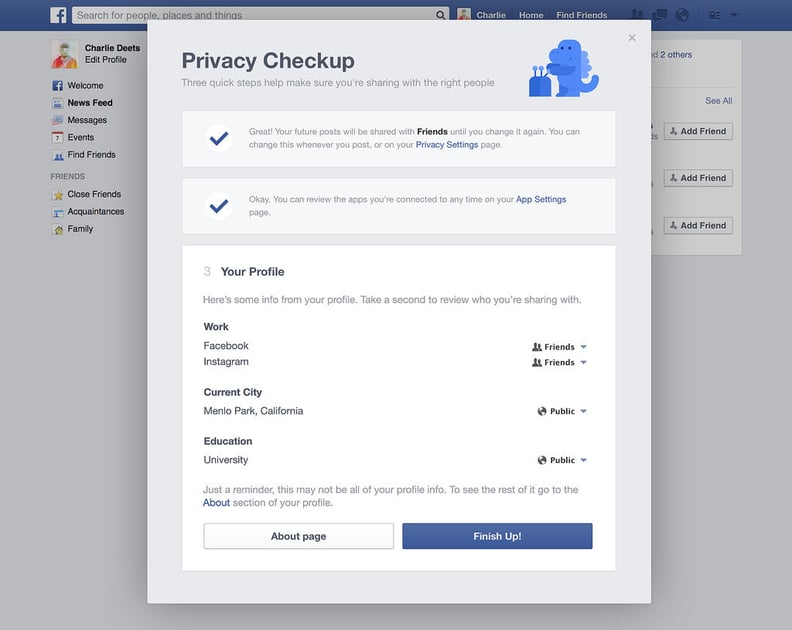 Get a Privacy Checkup
In case you need a refresher on your privacy settings, Facebook's checkup feature is a short three-step process that lets you review your settings and change them. You may think you know what your settings are, but it doesn't hurt to go over them one more time, especially considering those disconcerting photo search findings.
03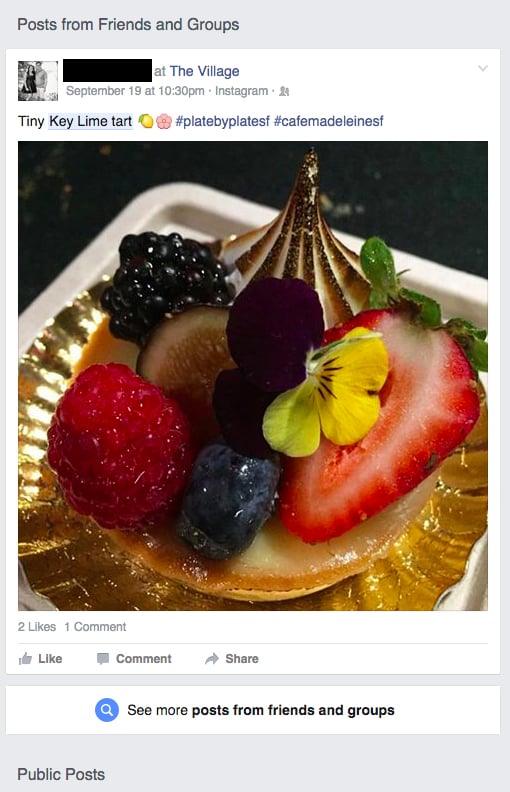 Use Search to Find an Older Post
Sometimes, you'll think of something you saw on your Facebook News Feed but can't remember who posted it or what the exact details were. With the search bar, you can type in specific phrases like "key lime pie," hit return, and the results will show which one of your friends or pages you follow recently mentioned it.
04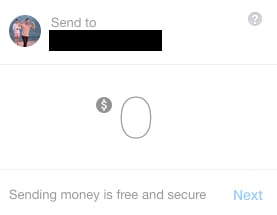 Pay Back Your Friends Easily
Owe money to a friend? Available only in the Messenger app, you can tap "pay" or the "$" icon and send cash. So far, you can only use a debit card to send and receive payments.
05
Let People Know How to Pronounce Your Name
If you have a name that's hard to pronounce, Facebook gives you the option to settle the debate on your profile page. Just click a banner under your profile picture that asks you to let people know how to pronounce your name and several options for both your first and last name will appear. After picking the pronunciations, you can hear how it'll sound.
06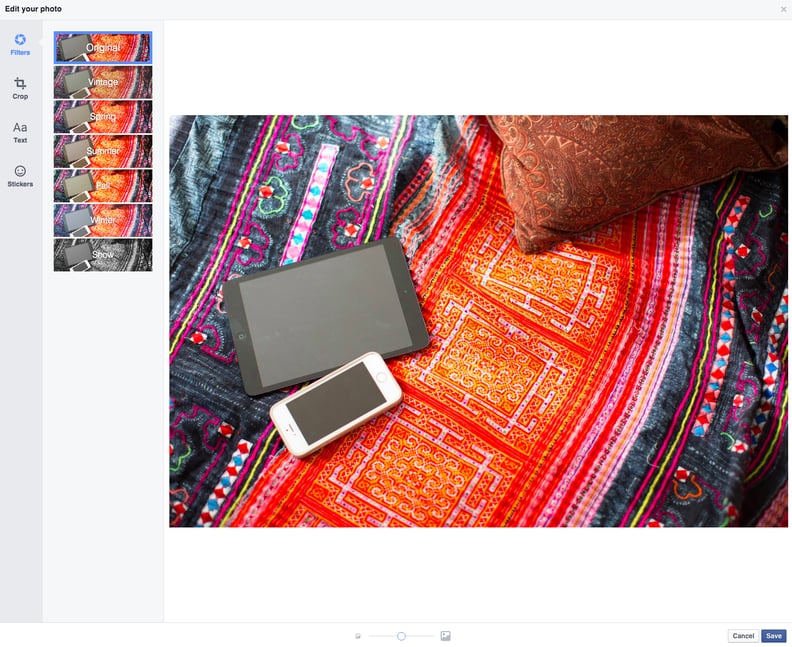 Edit Your Photos Without Leaving Facebook
Instead of running your photos through another editing app before sharing with your friends, consider Facebook's own tools: you can add filters, text, and stickers, and crop right on the site or mobile app. This feature is great if you're looking to do some quick fixing.
07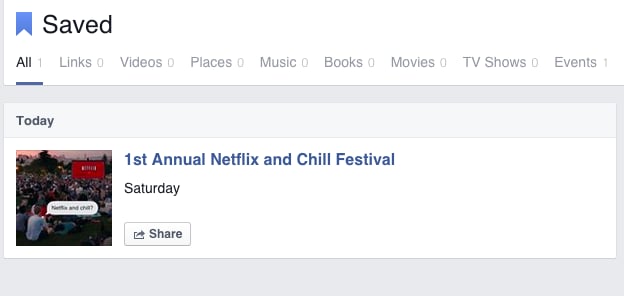 Save Content For Later
Did you know you can save links, videos, and events to your own personal "Saved" tab on Facebook? Just hit the drop-down menu on a post and click "Save link." Then go to the More bar on mobile or the Favorites panel on desktop and access what you've saved. Easy, right?
08
Don't Miss an Event
If you're super into a certain artist or venue, simply subscribe to them on the events section of their page. Then, whenever the artist is coming to your area or the venue is hosting a new event, you'll get a notification about it so you always stay up to date. Plus, you can buy tickets right from the event page.
09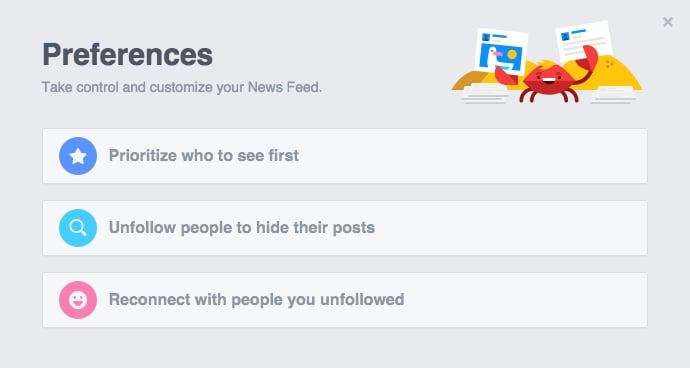 Customize Your News Feed
Make Facebook yours again with three options: set a preference to always see a certain friend or page's posts first, unfollow a friend's posts, or refollow a page or friend again. It'll help declutter the noise on your feed. To get to this, click the lock icon on the top right of Facebook and tap "News Feed Preferences."