A Tiny Space Gets Turned Into a Geek Paradise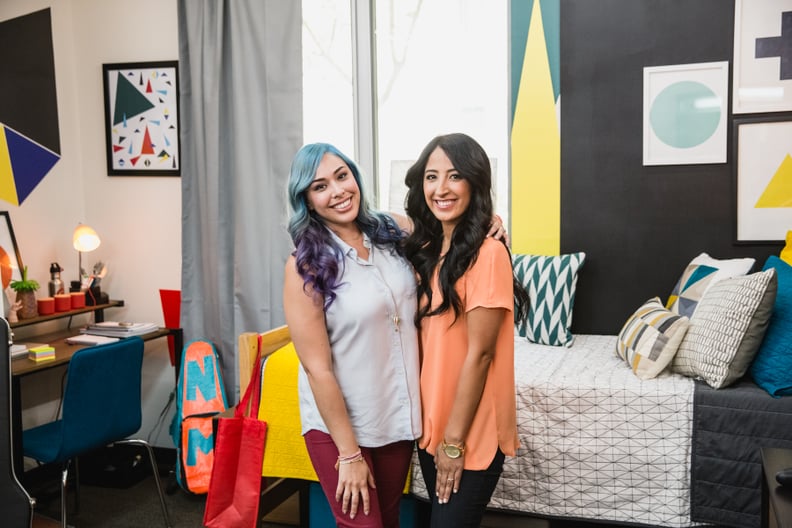 You won't believe what happened when a geek girl and an interior designer took the reins of a lucky Zelda fan's messy dorm room. In Target's Best Year Ever series, host/YouTube star iHasCupquake aka Tiffany Garcia (left) and Design Hunter LA founder Veronica Valencia (right) completely transformed a tiny space into a gamer's paradise. The results? An "urban nerdy chic" room, complete with a command chair that's perfect for hours of comfortable gaming. We got an exclusive look at the finished makeover — and an interview with iHasCupquake on her geeky decorating tips, favorite Comic-Con moment, and more!
POPSUGAR: Now that you've made over a gamer guy's room, let's talk about gamer girls. What decor tips do you have for geek girls who want to express their fandom in a cute way?
Tiffany "iHasCupquake" Garcia: I think handmade things are a great way to customize your room! Whether it be a geeky desk accessory or pixelated wall art, handmade pieces are a great way to express your uniqueness as a gamer. Custom geeky decor are also great conversation pieces. Not only does it look cool, but it also represents you and you can display it proudly.
PS: What does your own room look like? What's your favorite piece in it?
TG: I have a variety of handcrafted geek/gamer items on my desk that I've either created myself or bought from other artists. I like to keep items that inspire me around my work area. My favorite piece would have to be an eight-inch Munny that I hand painted myself. It contains a wide range of different characters from video games, both retro and new, throughout the vinyl piece!
PS: What was your favorite cosplay/fan experience/panel at this year's Comic-Con?
TG: My favorite fan experience this year at Comic-Con was walking up to the Mattel booth for our signing and seeing the line of fans wrapping around the booth. I wasn't expecting to have that big of a turnout so it took me by surprise. It's a very humbling experience, and I feel fortunate to have an amazing fan base.
PS: What emoji best describes you?
TG: I would say the smiley cat face would best describe me!
PS: What new game are you obsessed with right now?
TG: I've really been enjoying South Park: The Stick of Truth at the moment. It's a change of pace for me in what I usually play, and the game is so funny and well-rounded. If you like South Park and RPG games, this is definitely the game to play. Source: Target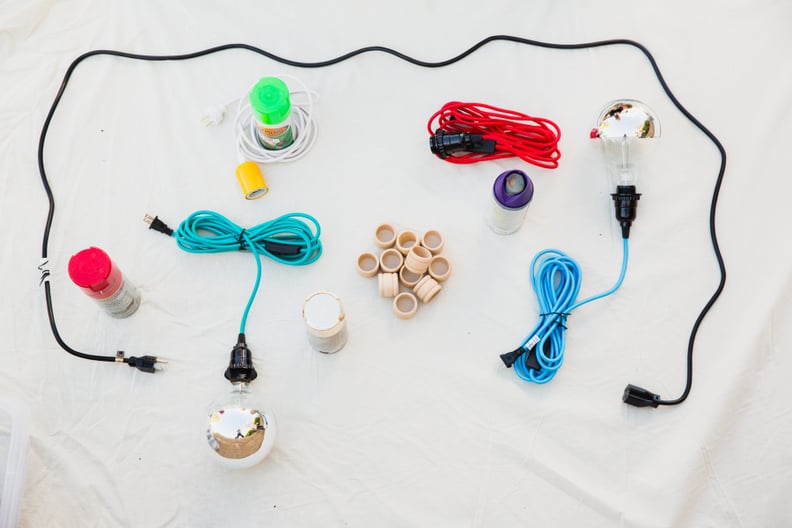 A Cable Organization DIY!
This DIY requires wooden napkin rings and spray paint. These accessories add pops of color to ugly, messy cables. Source: Target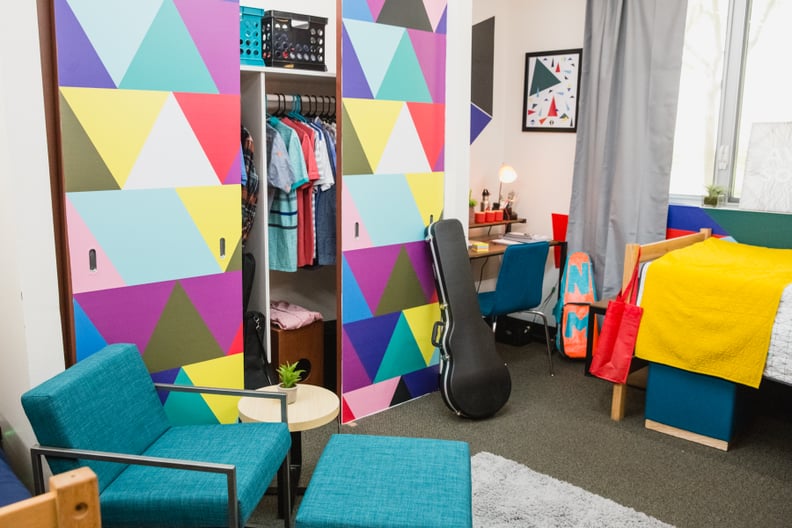 Wall Graphic DIY
These triangles are just wall stickers arranged on the closet doors and walls. Source: Target
Watch the Complete Transformation!