As POPSUGAR editors, we independently select and write about stuff we love and think you'll like too. If you buy a product we have recommended, we may receive affiliate commission, which in turn supports our work.
No matter how grown-up he is, he'll always be your dorky brother. This holiday season, get your bro something that'll bring out his geeky side. We've picked 12 clever gift ideas for Trekkies, gamers, Lego lovers, gadget fiends, and more! You won't go wrong with any of these adorably nerdy doodads.
Star Trek Borg Cube Fridge
Store sodas and beer in a Trek-approved repository. This Borg Cube fridge ($150) not only keeps drinks cool — it can also keep food warm! The mini fridge can hold about nine cans of soda and glows green on the outside.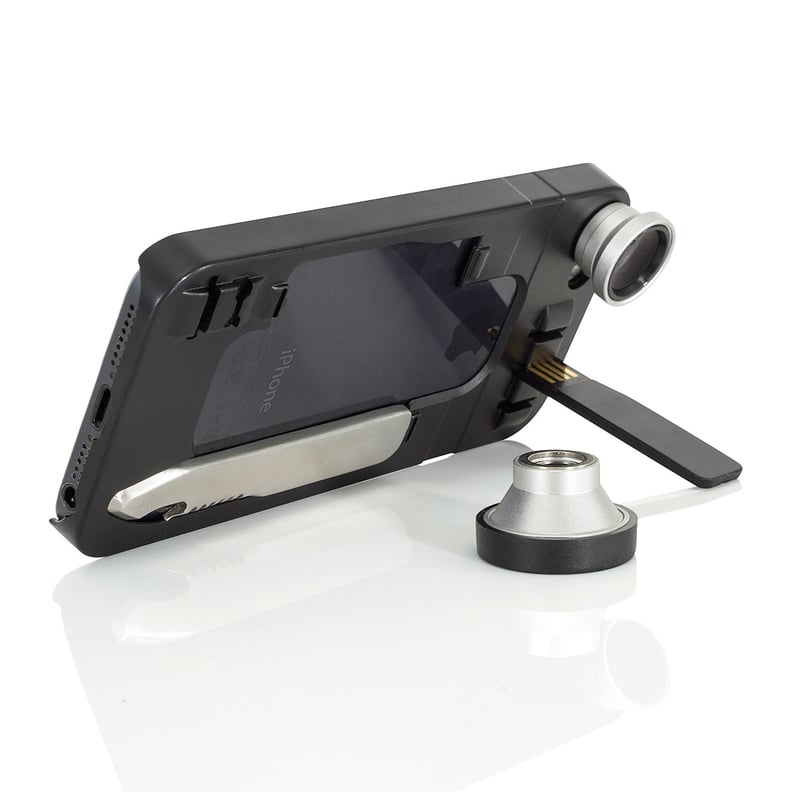 Readycase
Stay prepared in all situations with the Readycase for iPhone 5 ($45 for a four-gigabyte memory stick and $75 for eight-gigabyte memory stick plus lenses). It's got tools for real-world jobs including a bottle opener, screwdriver, serrated blade, and a USB storage stick that also doubles as an adjustable kickstand. There's even a mounting ring that holds three different camera lenses in place.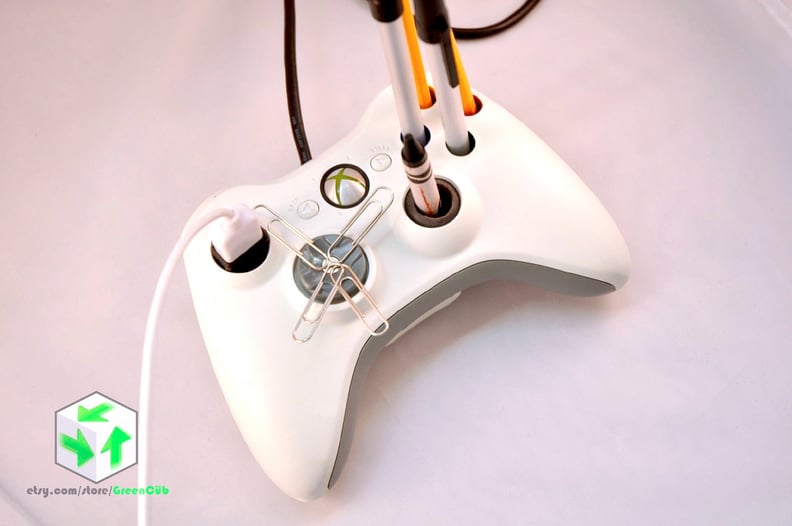 Xbox 260 Controller Desk Mate
This upcycled Xbox desk mate ($24) has a USB extension cable, so you have more opportunities to charge your devices, in addition to office organization slots. There are pen holders where the action buttons once were, and the D-pad has been converted into a magnetic storage deposit for paper clips.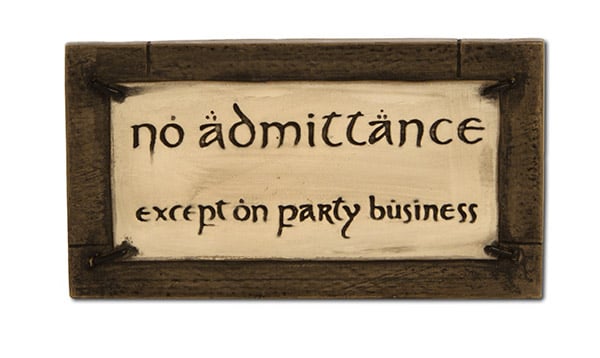 Hobbit Magnet
If your bro is always busy writing, working, and/or Reddit-ing, this Hobbit magnet ($7) inspired by Bilbo Baggins' own sign is the perfect thing to keep unwanted visitors (lookin' at you, Gandalf) away.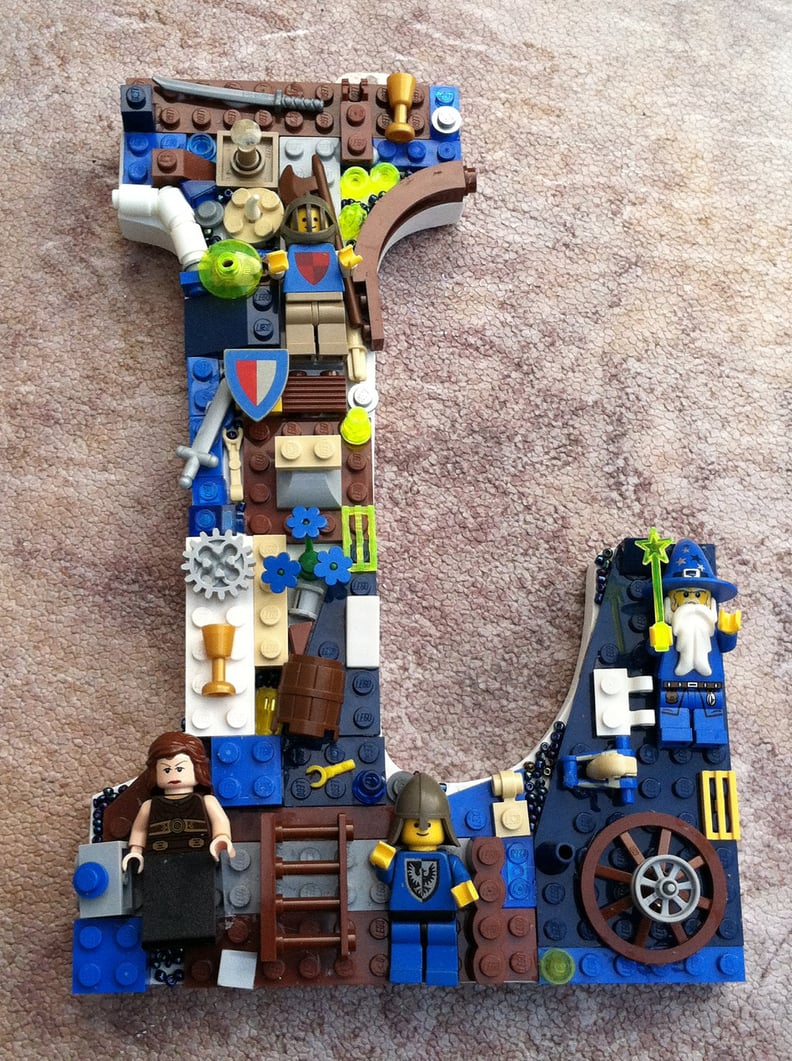 Custom Lego Letter
Get a truly rad, custom Lego Wall Letter ($55) by Etsy shop Mosaic Treasure Box with his initial. Each letter comes with one minifigure!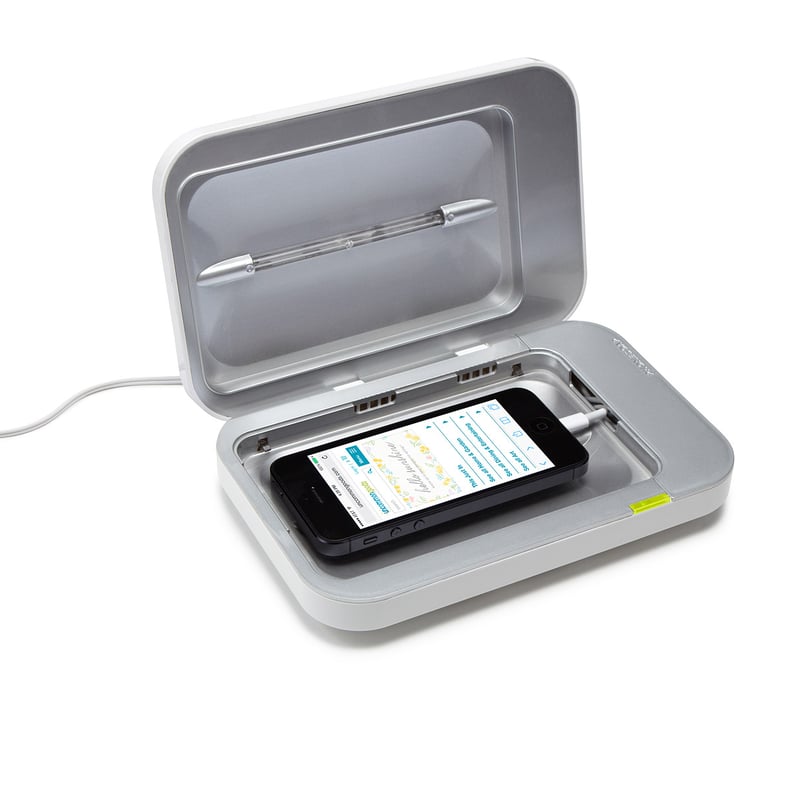 Phonesoap Smartphone Sanitizer
If cleanliness isn't your brother's number one priority, get him a Phonesoap Smartphone Sanitizer ($60) to zap away germs, because phones are disgusting (one word: feces). Attach a charging cable, close the lid, and ultraviolet lights will keep his phone bacteria-free.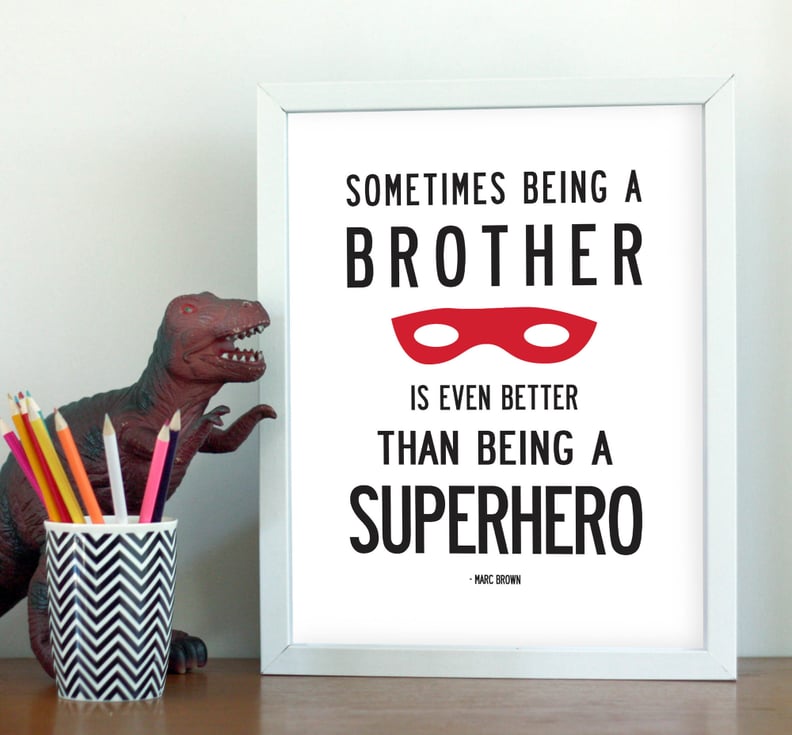 Brother Superhero Print
He's not usually sentimental, but how could he not let out an "aw" over this print ($32).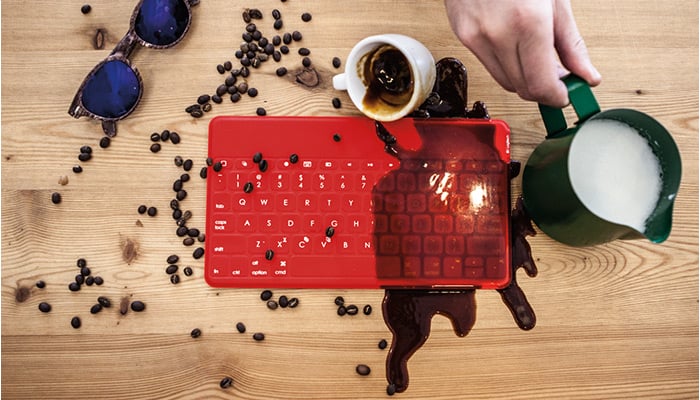 Keys-to-Go Keyboard
Logitech's Keys-to-Go keyboard ($70) is the ultimate portable accessory for iPad, iPhone, Apple TV, and more. It's Bluetooth enabled, so you won't be tangled up in cables, and its rechargeable battery lasts three months. Plus, you can wipe spills and messes right off it.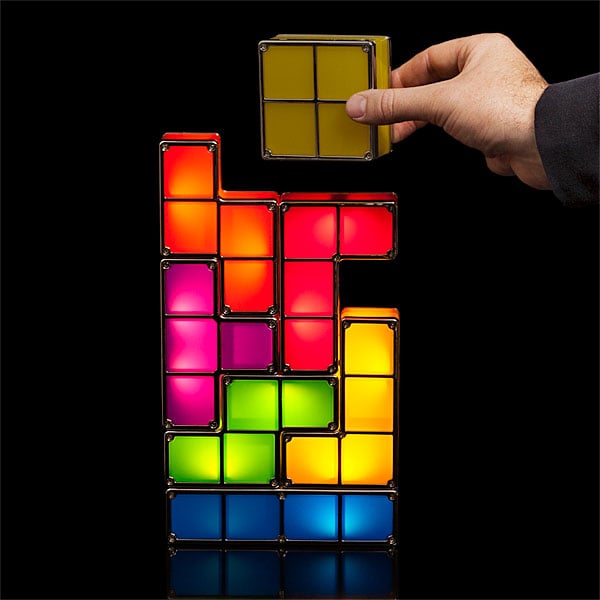 Tetris LED Lamp
Stack the pieces in this Tetris LED Lamp ($40) together to make them light up! It comes with seven Tetris shapes that can be stacked in any combination.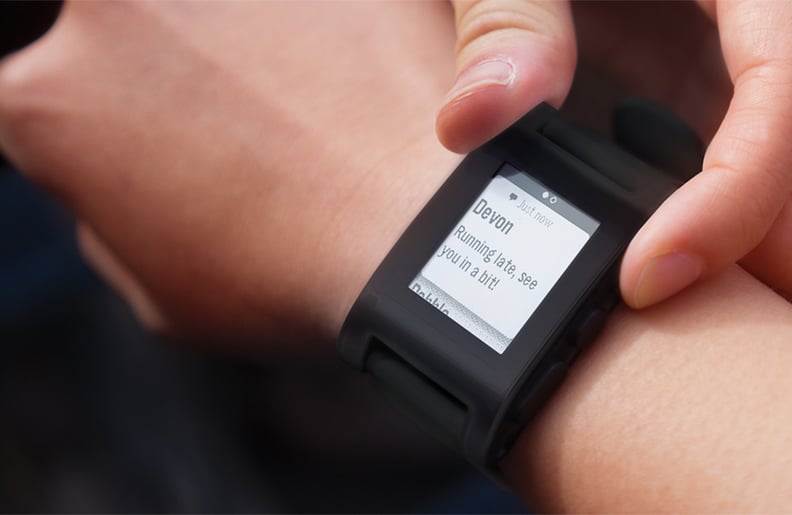 Pebble Watch
The smartphone-enabled Pebble watch ($99) is still our preferred smartwatch because it works with both iOS and Android devices, and the battery life is incredible. The epaper screen makes its notifications and info highly readable in daylight. While it's not the smartest watch (no microphone, no data plan), it does work beautifully with many apps already on your phone, like RunKeeper and GoPro.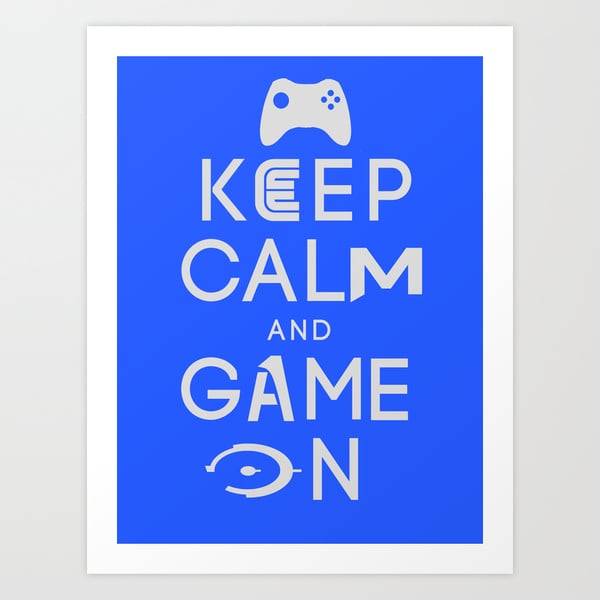 Keep Calm and Game On
Every gamer will appreciate this print ($15), which pays tribute to some of the most classic games and consoles of all time.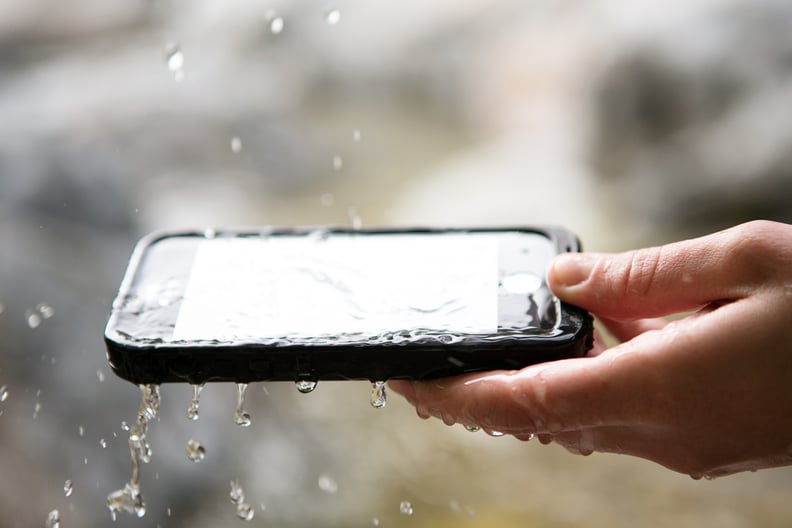 iPhone 5 Super Suit
Ditch the waterproof disposable cameras with the iPhone Super Suit ($80), which allows iPhones to take a swim and live to tell the tale. The case seals your device in with complete waterproof protection. An iPhone 6 version is coming soon!