While it's a hard and fast rule that you should never text while driving, a lot of us still send messages when we're on the go or have our hands full, whether that be on the train during our morning commute or on the couch while simultaneously trying to enjoy a snack. And texting with one hand is . . . not easy. But did you know that you can actually make your keyboard on your iPhone smaller so one-thumbed texts can be more doable?
Apple introduced this simple hack to move the keyboard to one side of the screen with its iOs 11 update, and to say we love it is an understatement. The best part is it takes mere seconds to set up and doesn't require any third-party apps or downloads. All you have to do is open up your keyboard (like in iMessage), locate the emoji icon on the bottom let of the keyboard, and hold it down, and three different option images will come up: keyboard on the left, center keyboard, and keyboard on the right. Choose which one suits you best for the moment, and that's all there is to it!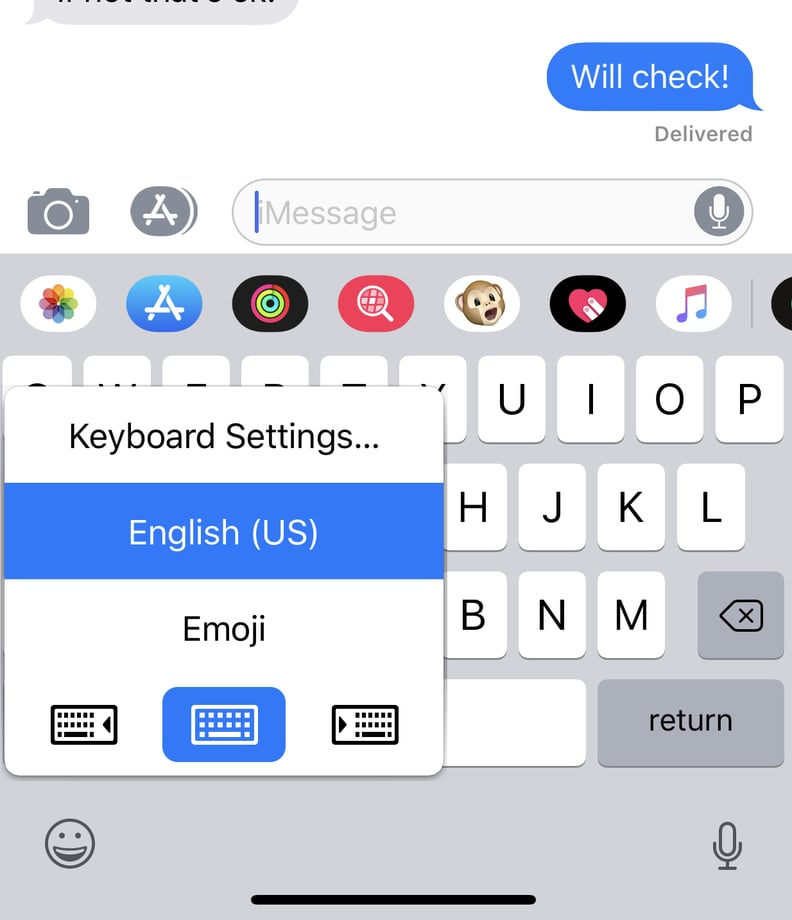 To go back to the traditional keyboard setup, all you have to do is hit the light gray arrow that will be on either side of the keyboard. Tapping this will shift the keyboard back to the center.