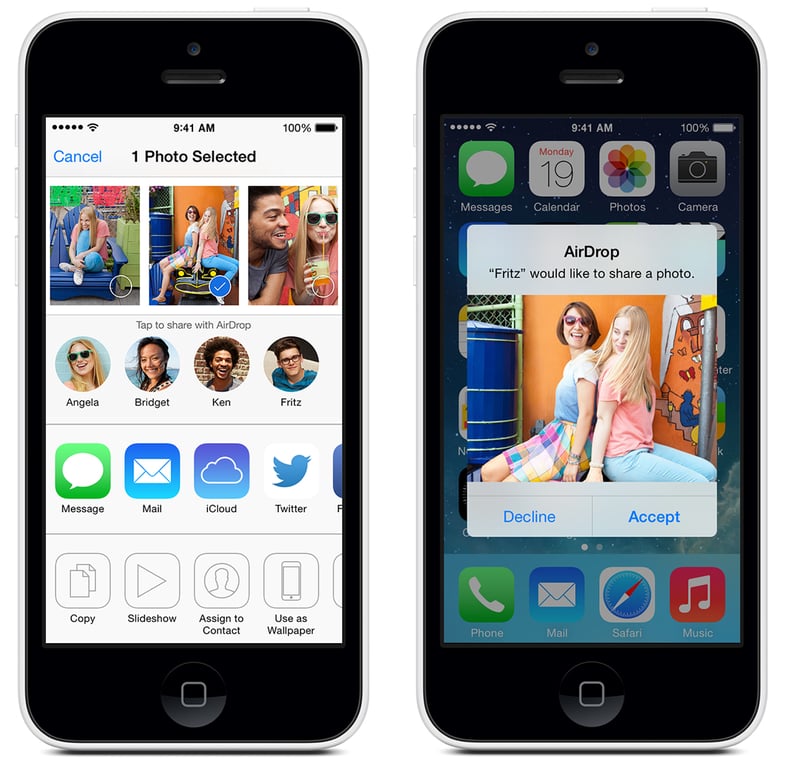 "What's AirDrop?!" You'd be surprised at how many times we've heard that from iOS-loving friends, and considering that it was the top "how-to" search on Google in 2014, they're not alone. Since it's a pretty genius feature, we're putting it in the category of most underrated iPhone features (along with the Control Center, of course). Think of it as the easiest way to share photos, videos, contacts, music, and more with other iOS devices.
Here's a cheat sheet for using AirDrop on the iPhone, but note that you can use it on any device with iOS 7 and up. There's also an AirDrop for Mac, but you can't share between iOS and OS X devices. Now let's get to it! Source: Apple
01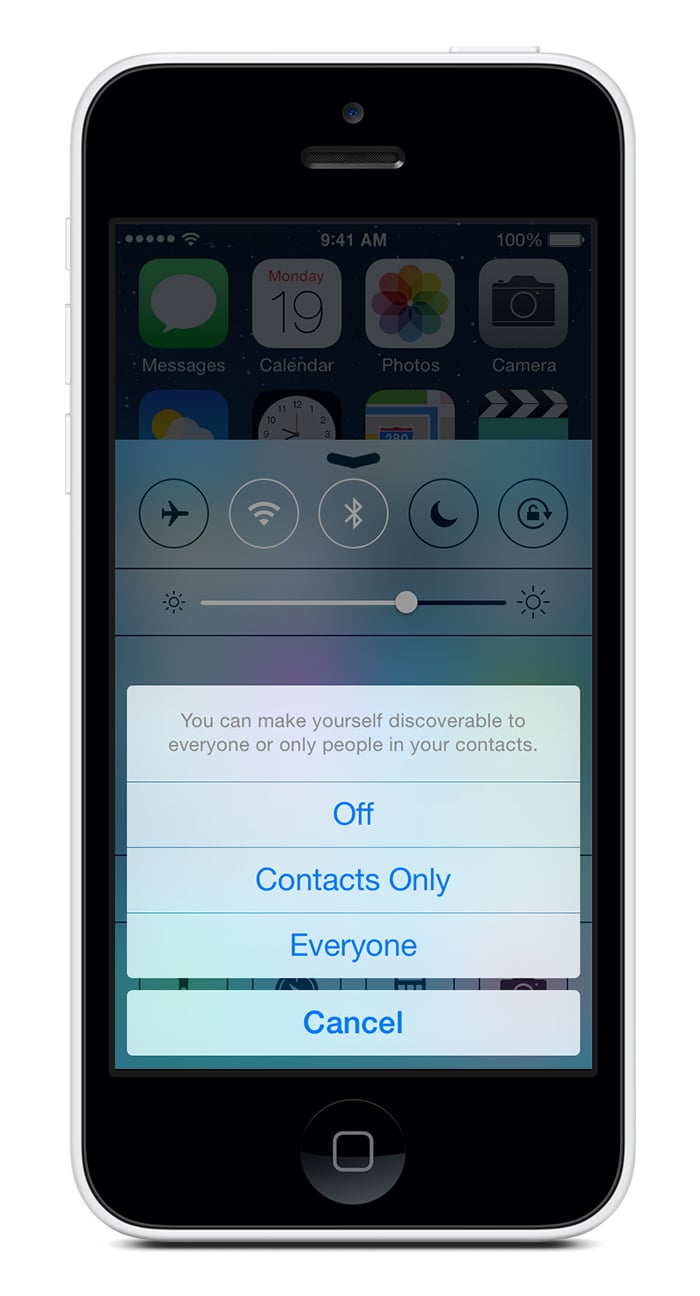 Turn It On
Ready? First, turn on WiFi and Bluetooth. Then, swipe up on your phone to access the Control Center. Hit "AirDrop," and turn it on by selecting "Contacts Only" or "Everyone," depending on your preference. Choosing "Everyone" means your device is visible to all nearby iOS devices that use AirDrop. To use "Contacts," you must sign into your iCloud account. Source: Apple
02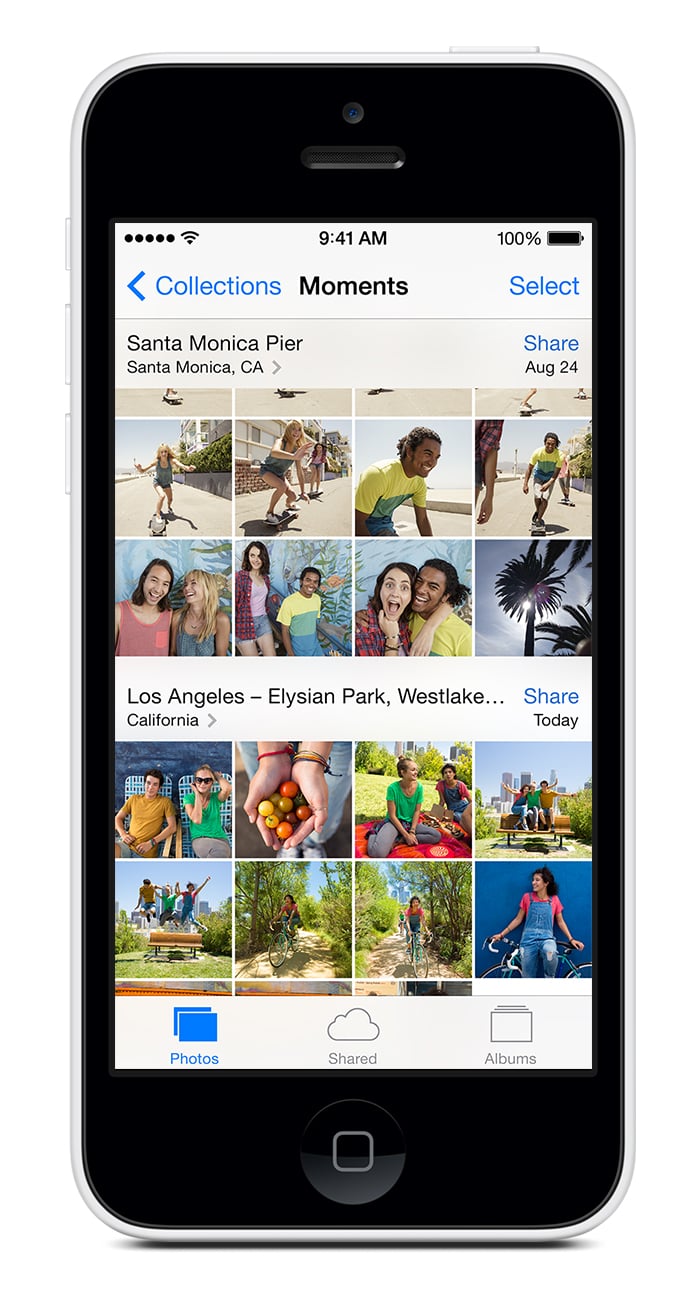 Choose What to Share
Some of our favorite things to share on AirDrop are pictures and videos from the Photos app, but you can also share contacts, directions from Maps, etickets from Passbook, pages from Notes, websites from Safari, songs from iTunes, and more. Simply select what you want and tap "Share." Depending on the app, you can select multiple things at a time. Source: Apple
03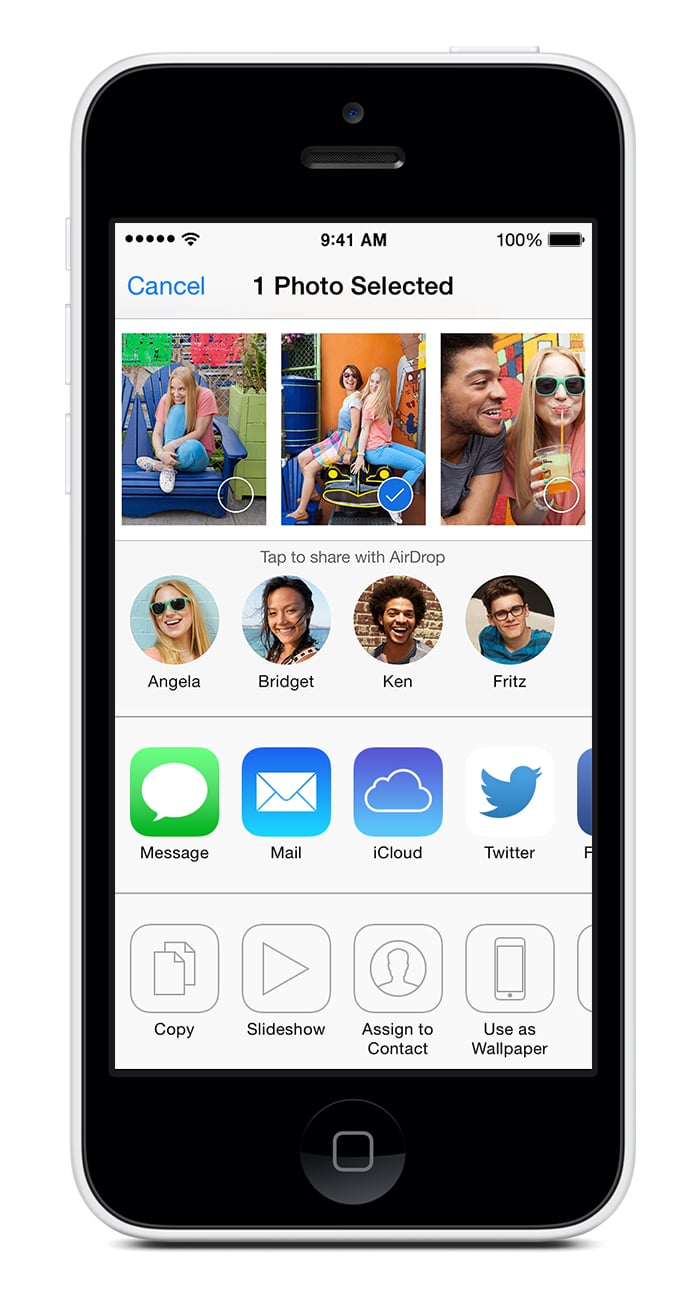 Select Who to Share With
Once you've made your selections, share with friends and family. You'll see nearby AirDrop users to choose, and they'll get an alert with a preview of the content that they can accept or decline. Source: Apple
04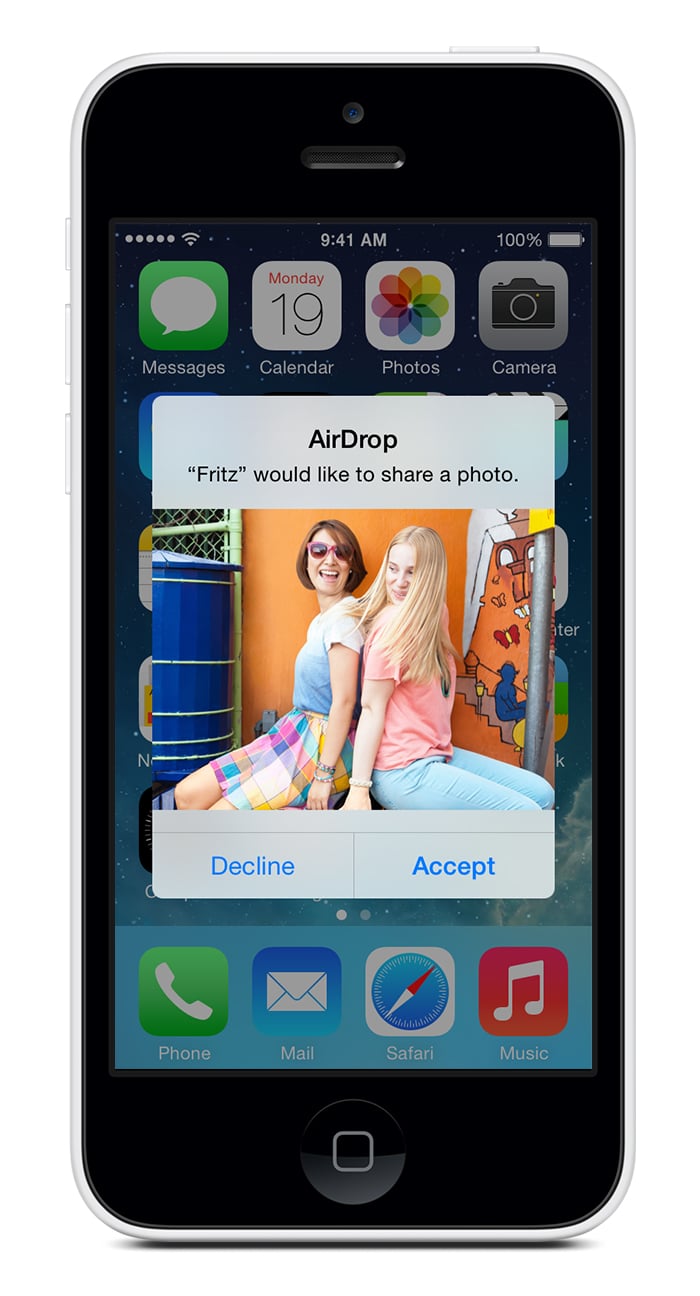 Voilà!
If the person accepts, the items will open in the app that you sent it from. Cool and easy, right? Source: Apple