4 Steps Are All It Takes to Create Rainbow Text on Instagram Stories — Here's How You Do It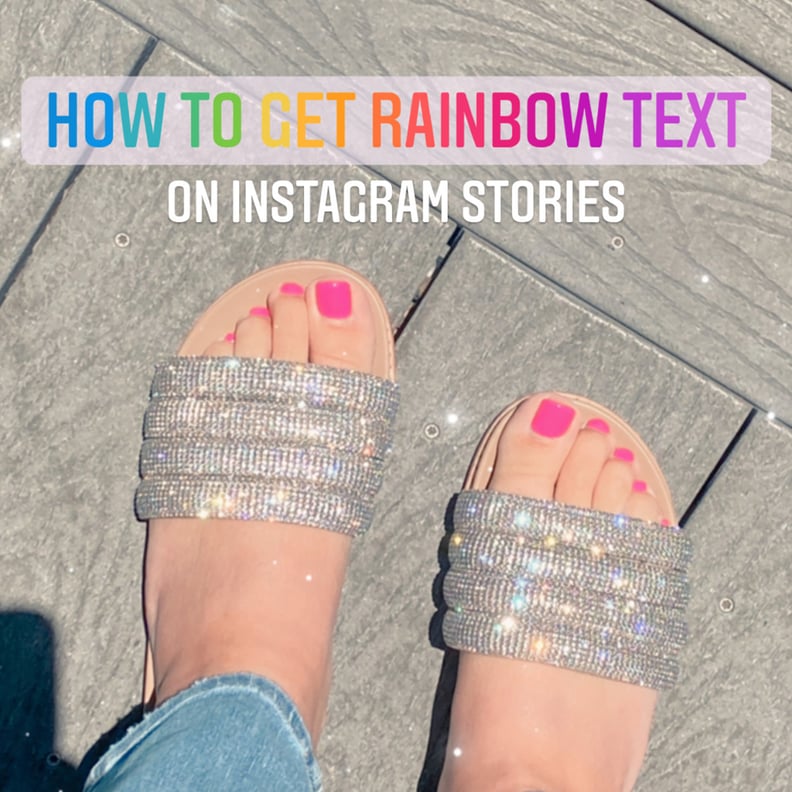 POPSUGAR Photography | Tara Block
POPSUGAR Photography | Tara Block
Instagram Stories offers all kinds of fun attractions, from its music to its filters and more, and lately, it seems like rainbow text is making its way center stage. While you may be thinking, "Hmm, how do I do that?" keep in mind that two times is definitely a charm with this trick, as it's almost impossible to nail the first time around – but don't give up! Once you get the hang of it, you'll be posting rainbow text for breakfast, lunch, and dinner (or, you know, however many times you post on Instagram Stories a day). Captivate your followers' attention by reeling them in with ombré'd text — you'll see your engagement take off before you know it!
How to Do Rainbow Text on Instagram Stories
Type any text you want using the text tool
Highlight the text you want to ombré
Open the color gradient and hold down a color until a rainbow gradient appears
Drag your fingers across both the text and gradient at the same time to create a rainbow appearance
Keep reading to watch video tutorials on TikTok!
Instagram Story Rainbow Text on TikTok
Instagram Story Rainbow Text on TikTok
Instagram Story Rainbow Text on TikTok
Instagram Story Rainbow Text on TikTok