If you ask any true '90s kid about their favorite childhood memories, they'll undoubtedly list off some of the following: Lisa Frank stickers, *NSYNC, jelly sandals, and old-school Nickelodeon shows. Most notably, it was Kel Mitchell — one of '90s Nick's most prominent figures — who inspired a generation of kids to guzzle orange soda, collectively refer to themselves as "dudes," and, most importantly, embrace their inner silliness. And soon he'll inspire a new generation of kids to tune in to Nickelodeon, thanks to his comedy show called Game Shakers that premiered earlier this month.
The show, which follows two young girls who create an app and subsequently fall into legal trouble, stars Mitchell as an eccentric rap mogul. Created by All That mastermind Dan Schneider, Game Shakers "has the same energy and craziness we had on the '90s shows," Kel said. If that doesn't convince you to tune in, this will: the comedian's character will rap and dance, citing MC Hammer and Vanilla Ice videos as some of the inspiration for his hip-hop moves.
I fulfilled a childhood dream by sitting down with Kel, now 36, at Comic-Con International, where he was promoting the new show (and celebrating #ThrowbackThursday) with nostalgic convention-goers. Sitting in a room bedecked in Nickelodeon cartoon merchandise and the channel's trademark orange hue, I couldn't help but be transported back to my girlhood living room on Saturday mornings — I could almost taste Oreos and Tang.
Thankfully, Kel humored me by answering my burning questions about the bygone decade, making my stomach ache from laughter in the process. Read on to learn about his favorite set memories, fondness for MC Hammer . . . and of course, orange soda.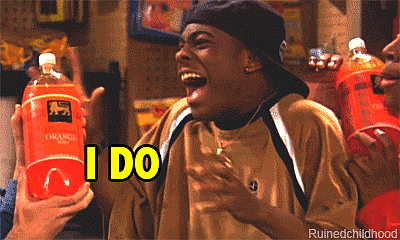 Kel really does love orange soda — but he's on a diet.
"I do, I doooo! I love orange soda," he laughed when I apologetically asked about the soft drink. "But now I tend to drink a bit more healthy, like water and tea. I do love orange soda, and the nonsugar ones too . . . I'm trying to work on my calories!"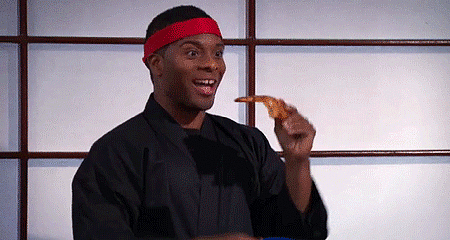 Kenan and Kel were troublemakers off camera, too.
"At Universal Studios (where we shot the first couple of seasons), I remember Kenan and I . . . we got a golf cart and we were driving through the backlot as Mavis and Clavis," laughed Kel while reminiscing about memories from the All That set. "We didn't realize that a [ride] tram was going in the same direction as us. And then at one point, the water started rising up and we were smack in the middle of Jaws!"
"And then the cops came and were like, 'Ay, you can't be back here!' And they wrote us up as old men because they didn't know it was us — we stayed in character. That was definitely funny."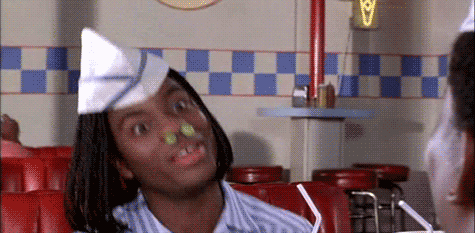 His most memorable fan encounter ended with a medical emergency.
"There was this one time, at an amusement park with the whole cast, and this girl was going: 'Kel, Kel, Kel!' And then she started going 'KEL! KEL! KEL!' and she had an asthma attack right there," Mitchell described of his craziest fan encounter (complete with a spot-on teenage girl imitation). "The ambulance came, and that was a scary moment for me — a scary moment for everyone there."
He totally loved working with Amanda Bynes.
When asked to pick the funniest All That cast member, he said, "Ugh, I don't want to make somebody mad! I loved everybody — I loved them all." But then he added, "Amanda was just awesome, 'cause she came ready to rock. She was so young! And she wasn't afraid to get physical, as a girl, and do all kinds of crazy stuff — Amanda is definitely talented."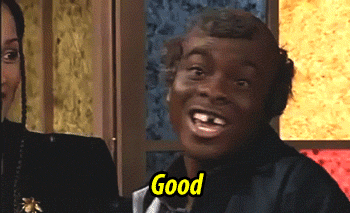 You can probably guess his favorite character to play.
"Ooh . . . Coach Kreeton. I loved Coach Kreeton, cause he really got to really get wild and physical, with the missing tooth and the bald head and all that," he answered about his favorite sketch. "Screaming at children! It's a lot of fun."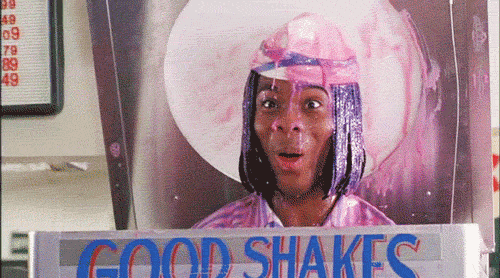 Getting slimed is everything you've ever dreamt of and more.
"It tastes like applesauce! It's definitely slimy," Kel said of Nickelodeon's iconic green slime. "The green is really good, so enjoy the green slime. It takes a lot of time to come out of your hair — cause, you know, I remember a lot of showers in the '90s."
"They should bring it back. All the kids on Game Shakers were saying, 'Yo, we want to get slimed!'"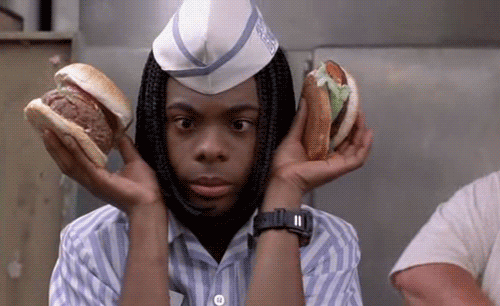 His favorite childhood show was about MC Hammer's shoes. (Yep.)
When given the choice of bringing any show back to TV, Kel said, "The MC Hammer cartoon. It was called Hammerman, and people act like they don't remember it, but you can look it up."
"I'll tell you what happened on Hammerman: there was this regular guy, and he found some shoes behind an alley that talked, and they were like 'Hey, Hammer! Put your feet inside me!' And he'd put his feet inside them, and his clothes would change and he would go 'Hammer Man!' and save the world and save kids. It was awesome."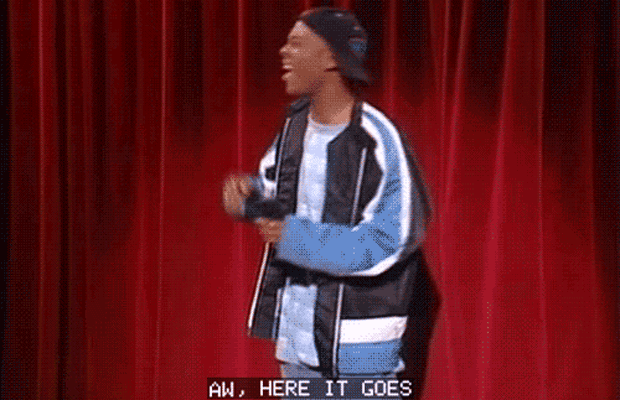 Nickelodeon hasn't changed that much since the '90s.
"It's almost still the same energy," said Kel about filming at Nickelodeon today versus the '90s. "And I think a lot of our slang and our clothes and stuff are coming back . . . so it's almost the same."
"The only thing now is that the kids are doing music — all kinds of stuff that I wanted to do — they are doing it now on Nickelodeon, and it's good to see that. "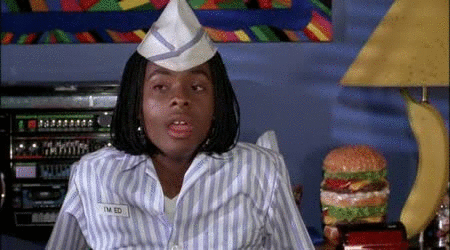 Kel's emoji spirit animal is EXACTLY what you'd expect.
"I don't know about an animal, but I would do a smiley face," Kel said when asked to choose an emoji spirit animal. "The one where he is cracking up and has, like, tears — I love that one!" We wouldn't expect anything else from the funny man.
To keep up with Kel before Game Shakers premieres on Nick, follow him on Twitter and Instagram!