Meet Google's Newest Phones That Might Make You Leave Your iPhone Behind
At an event on Tuesday, Google announced two new Nexus smartphones. The event, which was also the first time the company's new CEO, Sundar Pichai, took the stage, is definitely a response to Apple's newest line of smartphones and technology.
Here's what's new and different in the Nexus 5X:
Bigger display: 5.2 inches
Better camera: 12 megapixel rear-facing camera and 5 megapixel front-facing camera
OK storage options: 16 GB and 32 GB models
Different type of USB charger: USB-Type C port connector for charging and connecting
Variety of color options: Carbon, Quartz, and Ice
Fingerprint sensor: Finally, Google's Nexus Imprint will come to the Nexus 5X. It will be located on the back of the phone and can recognize your fingerprint incredibly quickly.
Pricing: $379 for the 16 GB model and $429 for the 32 GB model
As for the Nexus 6P, the phone also comes with several cool new features.
Smaller display: 5.7 inches
Amazing camera: 12.3 megapxiel rear-facing camera with a 8 megapixel front-facing camera
New USB support system: The 6P will also switch over to the USB-Type C port connector, a reversible cable
Ability to shoot in high-resolution video: The 6P will support 4K video
Different color options: Frost, Aluminum, and Graphite
Nexus Imprint: Not to be left behind, the 6P will also have Google's new fingerprint sensor technology
Variety of storage options: 32 GB, 64 GB, and 128 GB
Pricing: $499 for the 32 GB model, $549 for the 64 GB model, and $649 for the 128 GB model
The phones are available to preorder today at the Google store online and will start shipping in October. If you do pre-order it, you'll also get $50 in credit for the Google Play store. Look ahead to see photos of the new photos from the event and what you can expect from the new Android phones.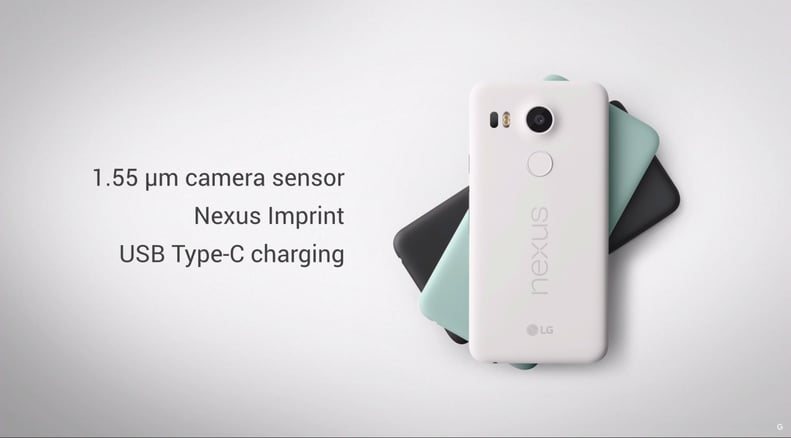 The Nexus 5X and its all-new features.
Comparison of the Nexus 6P and the Nexus 6 display size.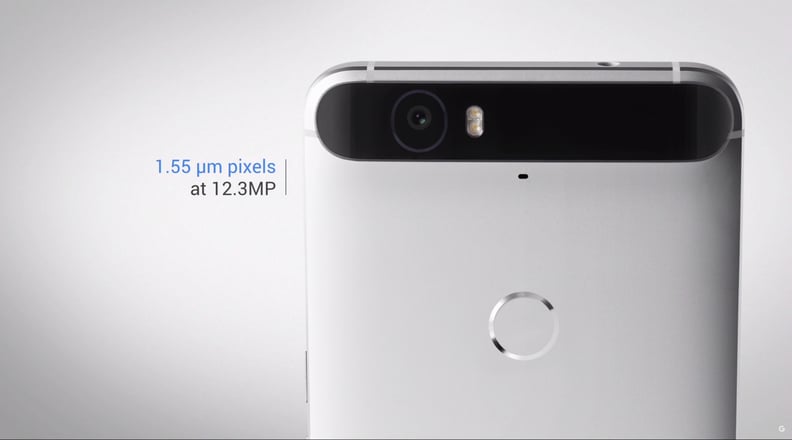 The Nexus 6P and its incredible camera.
Google's answer to Apple's fingerprint technology is Nexus Imprint.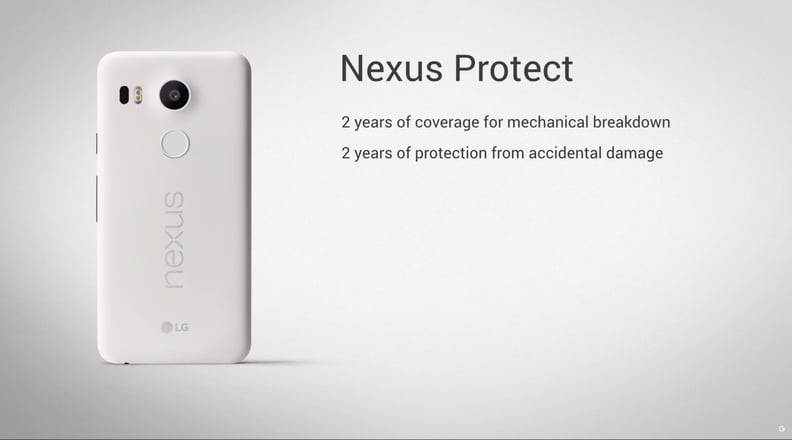 The phones will also come with a new protection package.
For two years of both mechanical and accidental damage, Nexus Protect will cost $69 for the 5X and $89 for the 6P.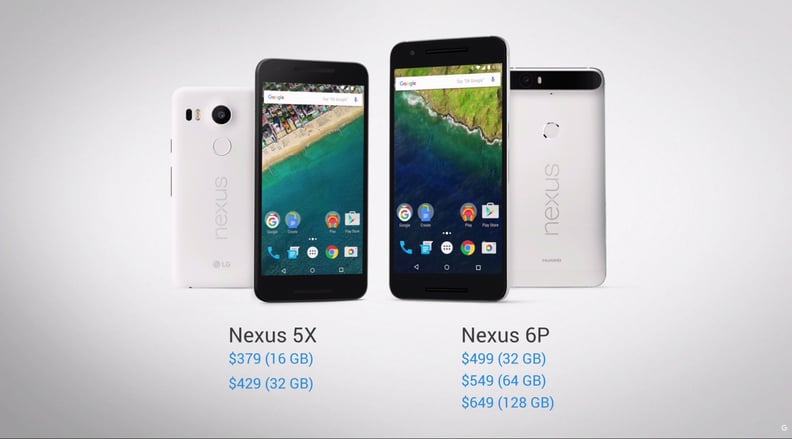 The final prices for each model of the Nexus 5X and Nexus 6P.