Writer Nikita Gill, 28, is blowing up on social media for her feminist poetry that she presents as images on her Instagram and Tumblr. Despite receiving 137 rejection letters from publishers, the London-based star continues to gain a huge following that includes celebrities Khloé Kardashian and LeAnn Rimes who have regrammed her work. With 11,000 Instagram followers and over 50,000 on her blog (which she started just last year), her poetry has proved to reach young audiences most. "A lot of young girls reach out to me," Nikita told Vocativ. "I am a feminist writer that likes to focus on empowering women through poetry . . . I was very luck[y] to have a progressive father who always told me I am a lioness, not to ever let anyone tell me that I am less. You'll see that image a lot in my poetry."
Her nontraditional methods make poetry digestible for readers, and her work has taken the Internet by storm as she's become a viral presence across Twitter and Pinterest as well. Ahead, see 12 of her best selections that are guaranteed to strike a chord.
01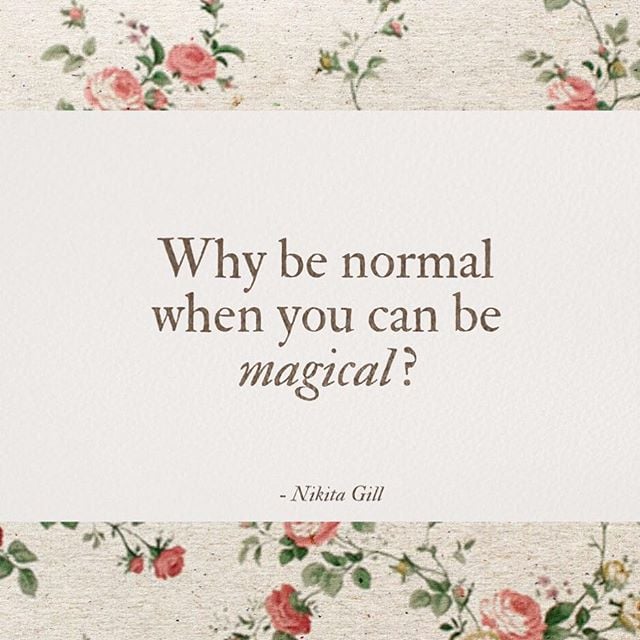 Why be normal?
02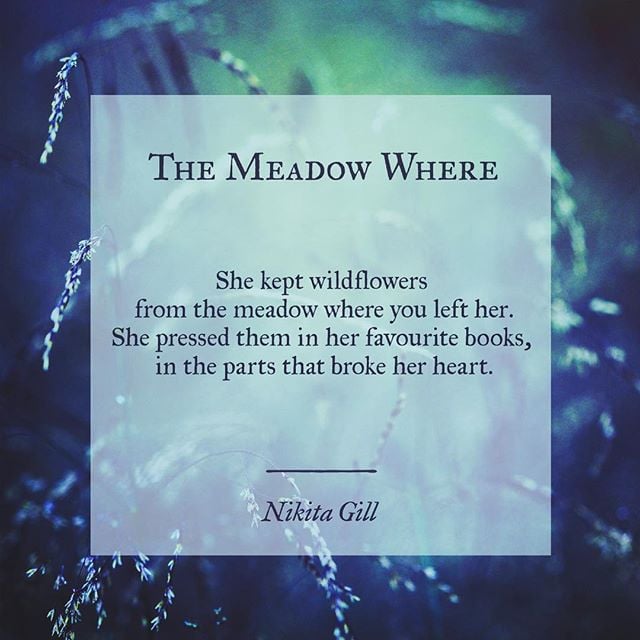 The meadow where . . .
03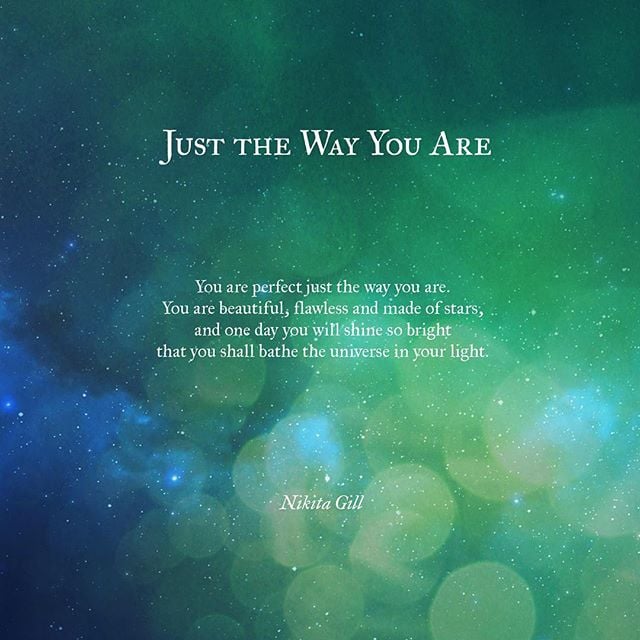 Just the way you are
04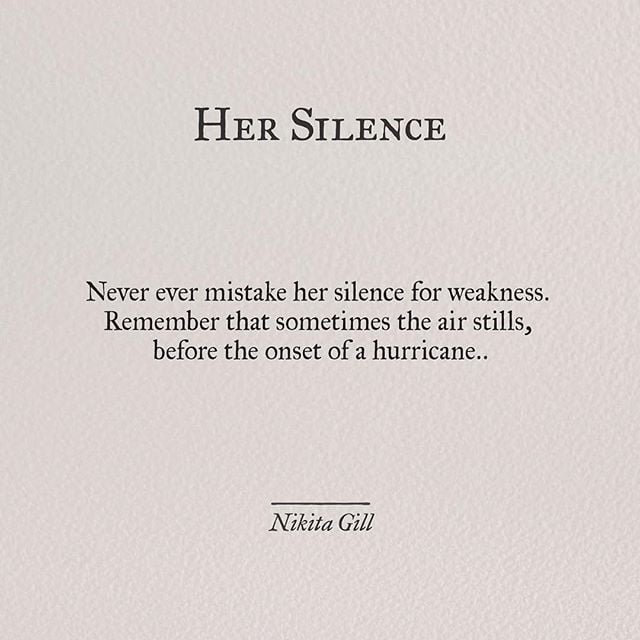 Her silence
05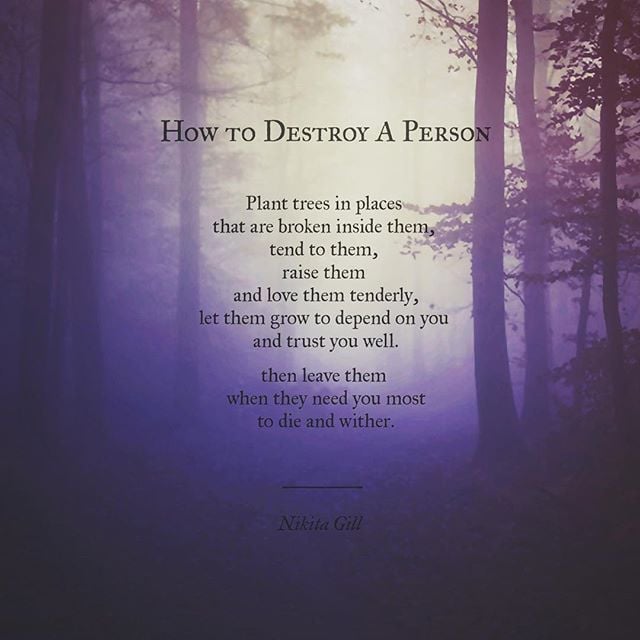 How to destroy a person
06
Fake it till you make it
07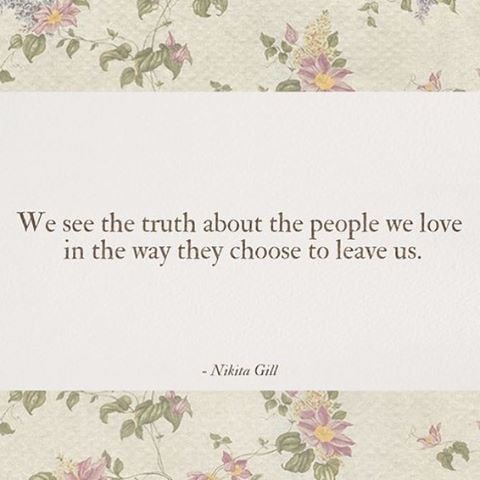 True colors
08
Welcome the darkness
09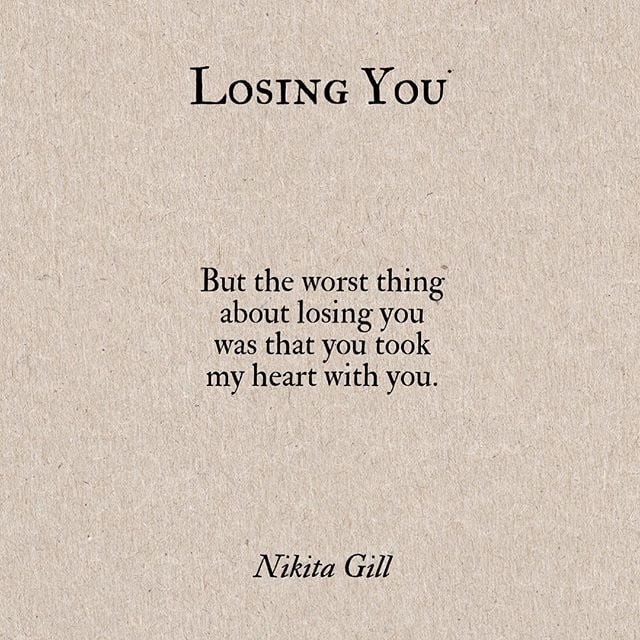 Losing you
10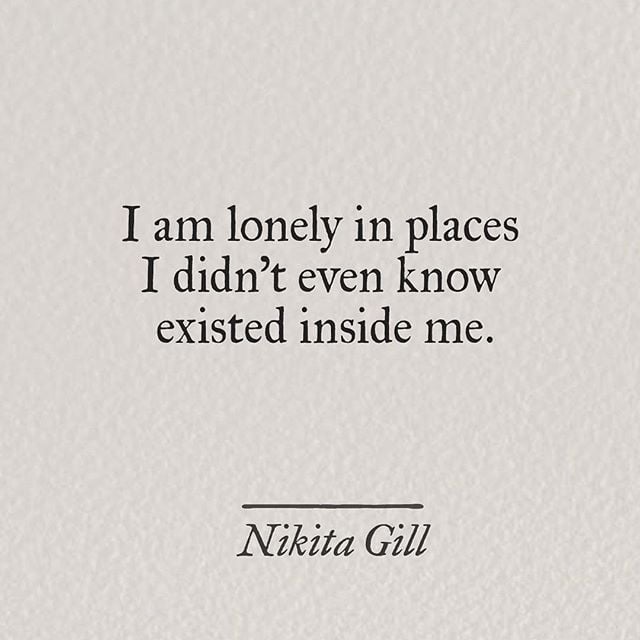 I am lonely
11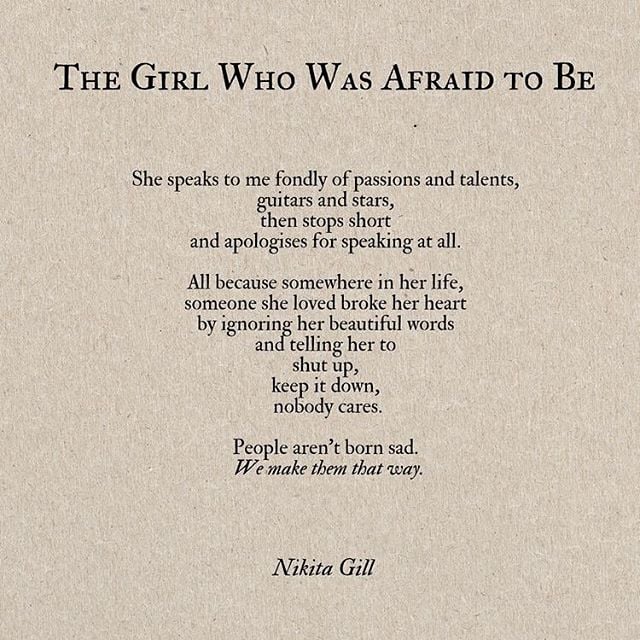 The girl who was afraid to be
12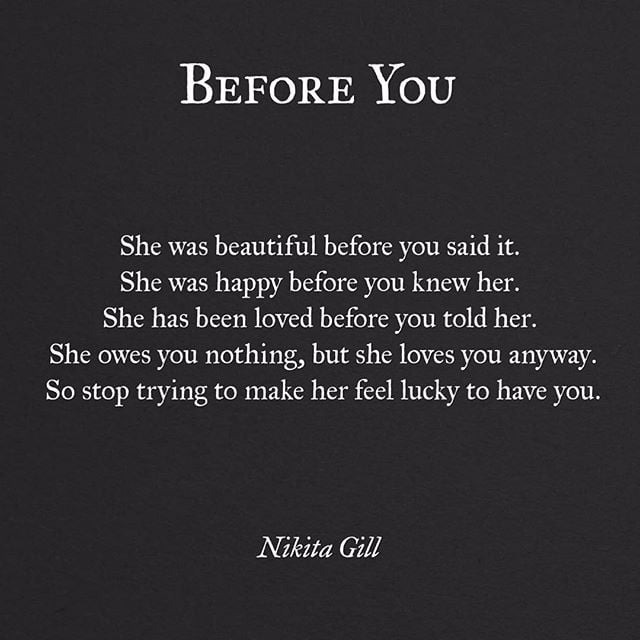 Before you