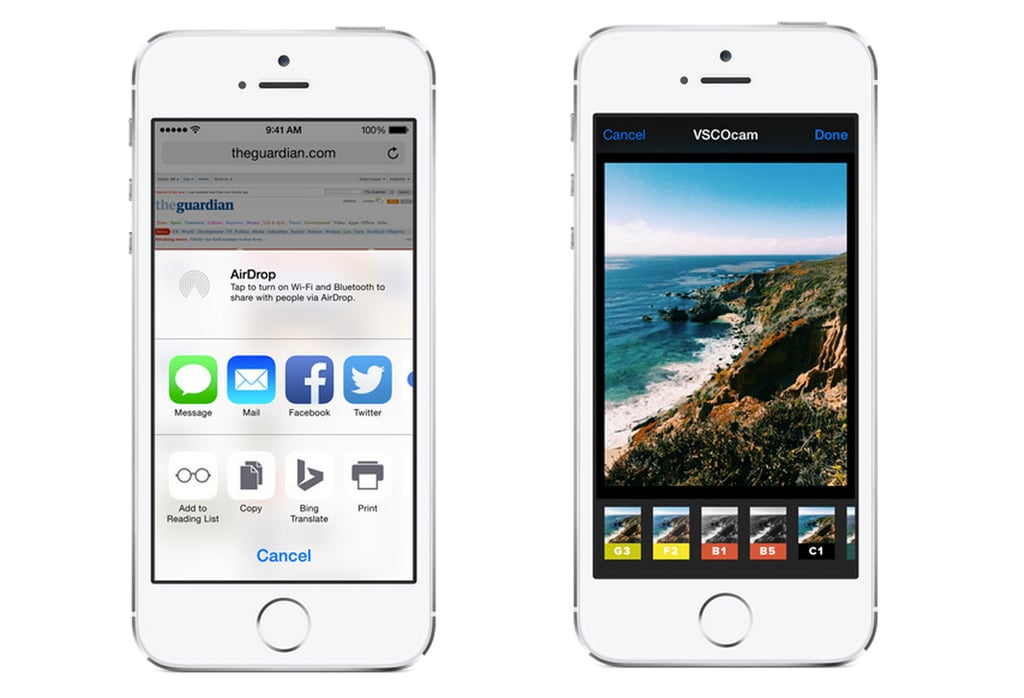 2
Integrate Our Favorite Apps, Everywhere
Soon, you'll be able to apply VSCO Cam filters without having to leave Camera Roll (shown on the right). You will even be able to translate a webpage via Bing in Safari, without having to open up a separate app.
It's all part of a feature available to developers called Extensions. This allows app-makers to do three different things:
Embed their own filters and editing tools into the iOS Photos app.
Create "custom actions" (like translate this text, bookmark this webpage to Pocket, etc.) for the iOS 8 control center (what you see when you swipe up from the bottom).
Add "widgets" to Notification Center (the window that drops down when you swipe down from the top) that are automatically updated with sports scores of package deliveries.
Source: Apple