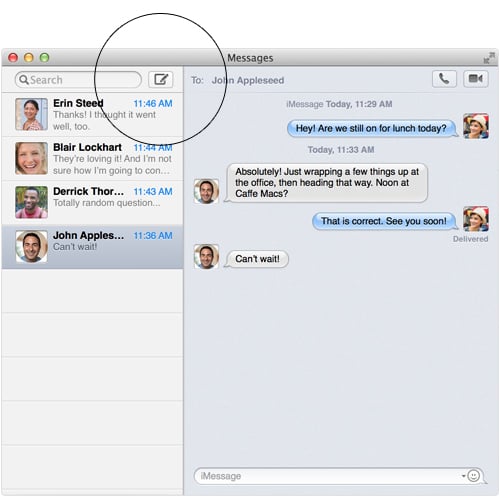 3
Send texts from your Mac.
Messages for Mac comes with OS X Mountain Lion (version 10.8) and up. It's basically the best way to send texts from school or work without looking down at your phone all. the. time.
Apple has a great tutorial on how to set up Messages with your Apple ID. Essentially you'll need to sign in with your Apple ID on both your computer and mobile device. Then you'll need to open the Settings app, select Messages, and enable iMessage on your iPhone. Tap on where it says Send & Receive, and make sure the correct Apple ID and phone number is associated with your device.
Where it says "Start New Conversations From," you may want to select your phone number. Or else when you text people, your Apple ID email address would show up instead, which would be weird.
Source: Apple