Snapchat Just Announced a New Product That Will Change Everything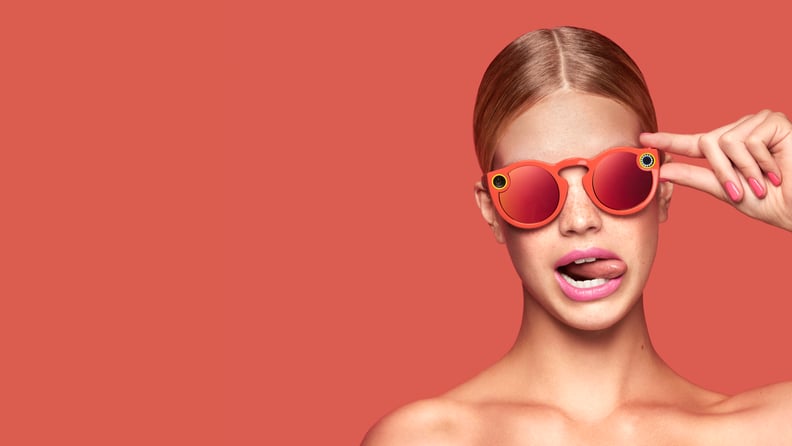 Say goodbye to the Snapchat you once knew. Snapchat is now called Snap Inc., a move made to reflect that the company is no longer just an app. That's right — the company also announced a new product called Spectacles, sunglasses that can record video to upload to Snapchat's memories section.
The company name change was announced in a blog post on Sept. 24 by Evan Spiegel, the CEO and cofounder. In the post, he wrote that the name change was brought on by two reasons. First, the company is moving away from just enhancing Snapchat by creating a hardware product. And second, now anyone can search for new features and products specifically around Snapchat or Spectacles, as any business news will now refer to Snap Inc. "We hope this change will improve your experience with Snapchat and Spectacles, and create a structure that allows us to continue making great new products for you and your friends," Spiegel wrote. Most importantly, Snap Inc. is now a "camera company."
But let's get to the fun announcement. Spectacles is the company's first hardware product and one that looks super enticing. It's a pair of sunglasses with a 115-degree angle lens that, with a single tap, can record up to 10 seconds of video. Want more? Just tap again and now you can record up to 30 seconds of video. It will be available in three different colors (black, teal, and coral), reports The Wall Street Journal. Spectacles will also be "capable of taking a day's worth of snaps on a single charge," wrote the company in a blog post. You can transfer anything you record on Spectacles via Bluetooth or WiFi to Snapchat's memories section. With this device, the videos you choose to share on Snapchat will appear in a "circular video format." No need to worry about this format; everyone will be able to watch it, no matter what device or orientation their phone is in.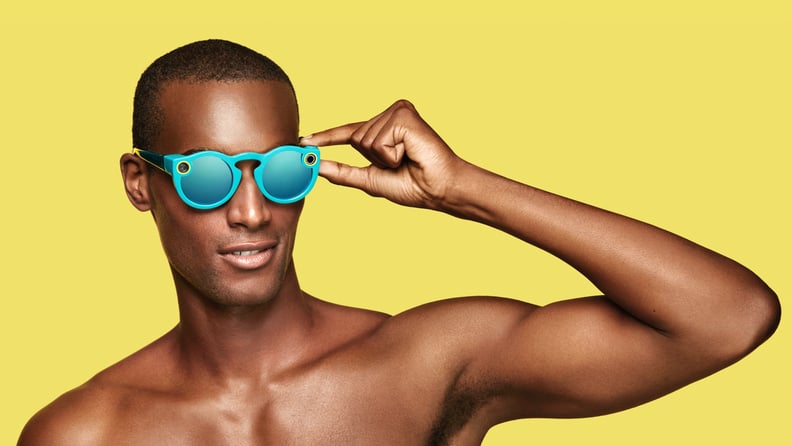 Spectacles will be available this Fall in limited quantities and will cost $130, the company told us. Unlike the failed experiment of Google Glass (and its pricey cost), Spectacles may be something you start seeing your friends and even yourself buy and use. It's a device that isn't meant to be worn all the time and, instead, something you save for a birthday party or a music festival.
Watch a video about Spectacles below, and start saving your money now. You're going to want to get this.