Most of us would probably have zero chill if we had the chance to meet our favorite celebrity. Same goes for VIPs themselves — including Apple cofounder Steve Wozniak, aka "Woz." The special person he totally fanboys over? The one and only William Shatner, most famously known for his role as Captain Kirk in the Star Trek franchise.
Wozniak will finally get the chance to meet his hero, as he's set to appear at the first ever Silicon Valley Comic Con (SVCC) — an event Wozniak conceived. Although he's looking forward to the virtual reality zone, the sudden thrill of his voice as he spoke about Shatner clearly indicated what he was most pumped for. "There's so many things . . . William Shatner!" said Wozniak. "Oh my gosh, I can't wait to meet him! I'm almost very nervous about it."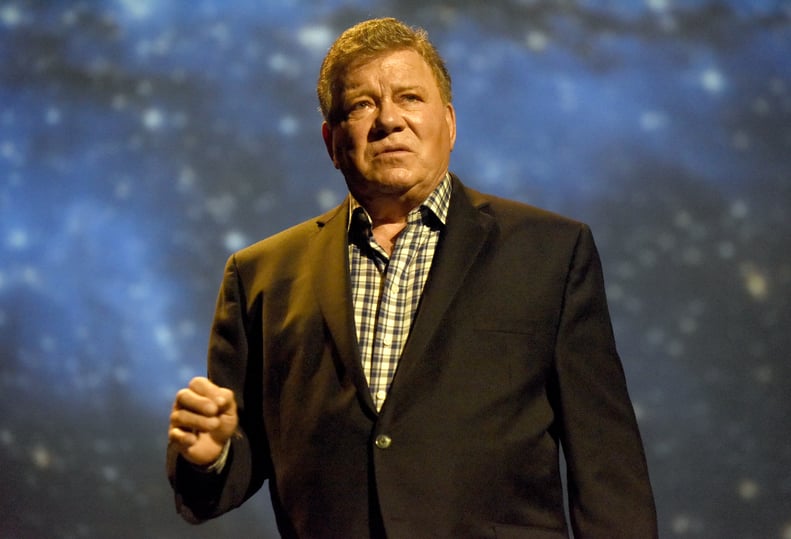 Wozniak's been a Star Trek superfan for most of his life and went to great lengths in his earlier years to meet the crew. Without even mentioning Shatner or Star Trek in my questions, he couldn't contain his excitement in the middle of discussing one of SVCC's panels, Superbabies vs. AI. "I can't wait to meet William Shatner!" said Wozniak. "You know, 40, 45 years ago, I would drive down all the way to Los Angeles to go to his Star Trek conventions just so I could see those guys."
Wozniak's comments didn't just stop at telling old stories. He explained what he admires about Shatner and what he hopes he does at SVCC. "He is so creative and talented!" said Wozniak. "I hope he does some of his poetry or anything."
As someone who had a hand in revolutionizing technology and changing the world, you'd think nothing would phase him. But hearing Wozniak cut himself off to rave about his favorite celebrity was the human touch that reminded me that unless you're Siri, we're all capable of losing our chill.
Live long and prosper, Woz.