11 of the Best Modern Pieces From Ikea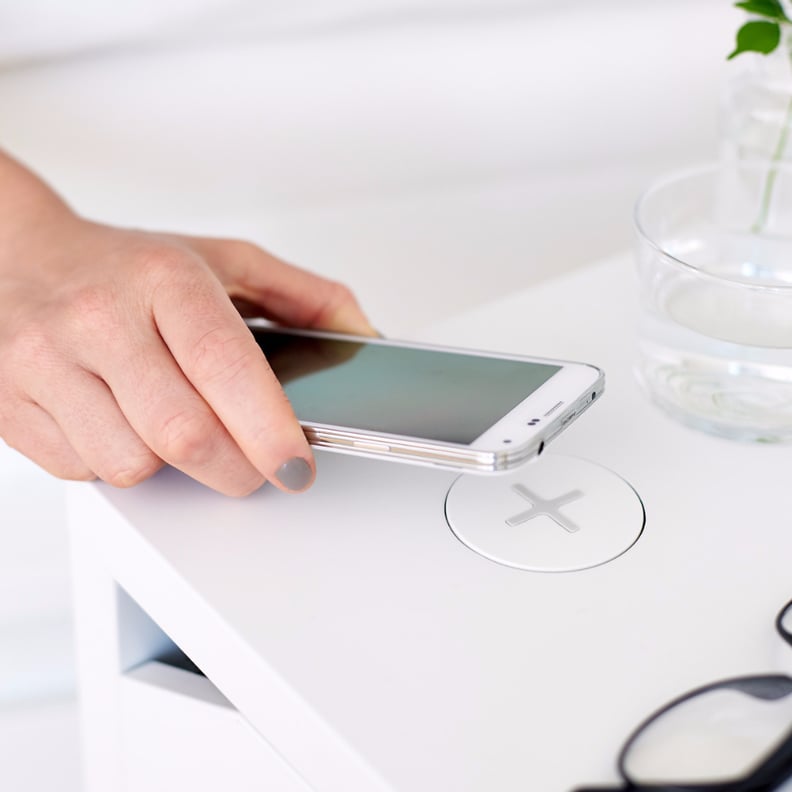 As POPSUGAR editors, we independently select and write about stuff we love and think you'll like too. If you buy a product we have recommended, we may receive affiliate commission, which in turn supports our work.
Oh, Ikea, the place where you can spend hours looking for the perfect nightstand, yet leave without picking one. Since the retailer is such a massive mecca of everything you could want for your home, we've created a list of items that will meet your everyday tech needs. Some of it's incredibly cool, like wireless charging furniture. While we know you're still holding out for the day Ikea's crazy but incredible kitchen of the future arrives, these will make your home or dorm a little more tech-savvy in the meantime. Take a look at our tech picks from the store — hopefully they make modern life a little easier to manage.