15 Reasons You Should Swipe Up More on Your iPhone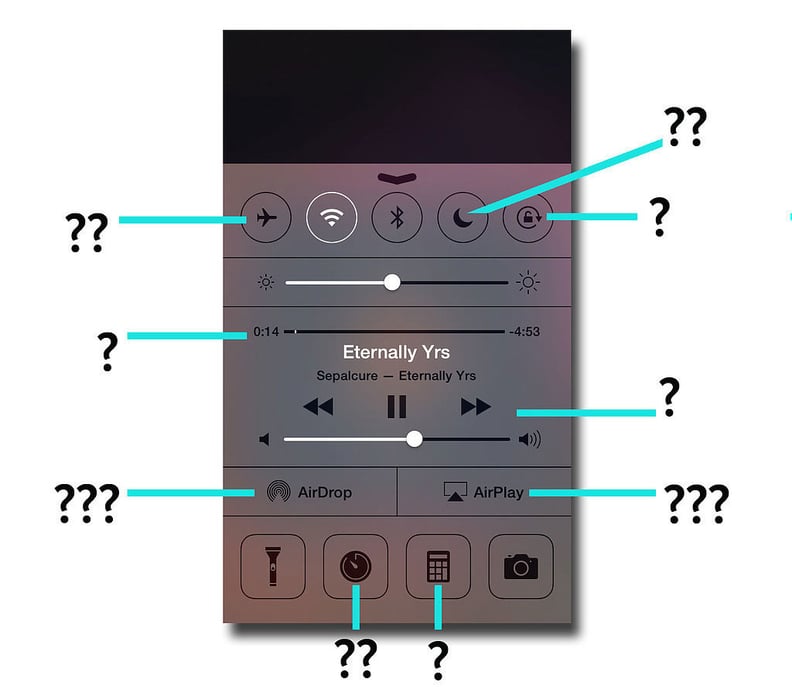 Have you met the Control Center? It's the iPhone's hidden gem. And by hidden we mean totally out of sight and not obvious at all. In fact, we were alarmed that friends didn't know of its existence. The Control Center is, by far, the best feature of iOS 8, the software that powers the iPhone, iPad, and iPod Touch.
To get to it, swipe up from the bottom of your iPhone's screen. This guide will show you how to make the most of this time-saving miracle of a menu.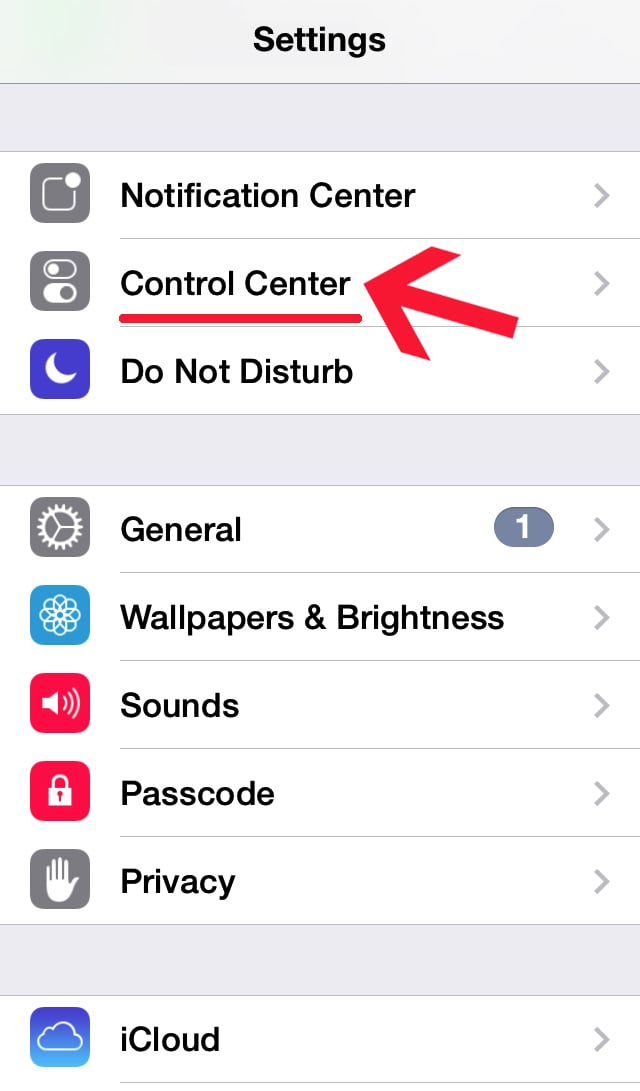 First, open Settings and select Control Center.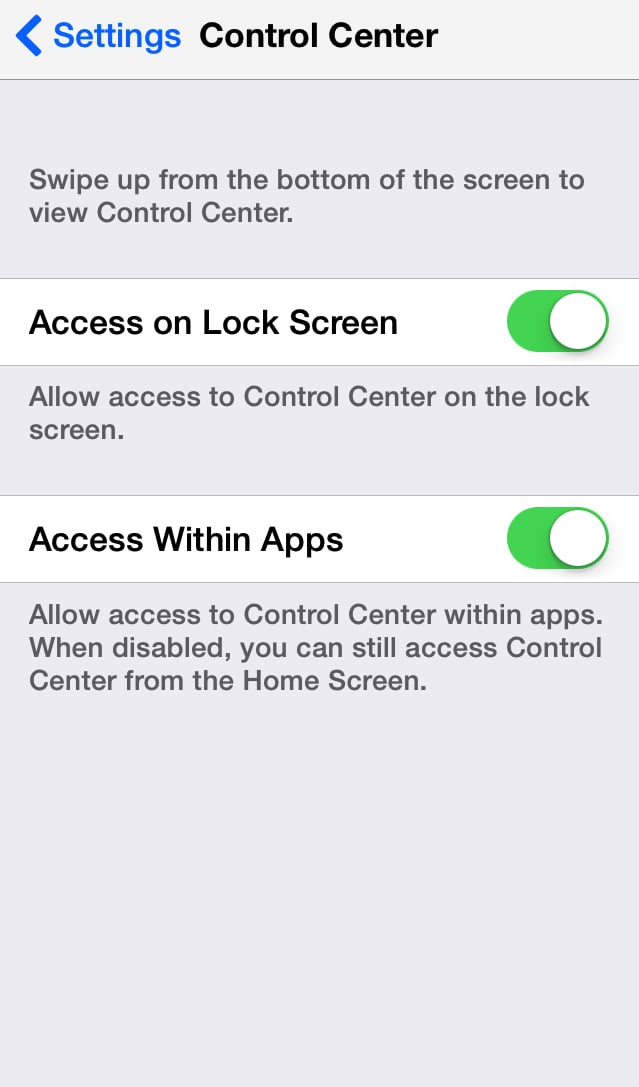 Now enable both options — this will maximize Control Center's usefulness.
What all those buttons in Control Center really mean.
Clockwise from right:
Do Not Disturb silences calls, alerts, and notifications within a certain time frame. In Settings > Do Not Disturb, set it up to automatically turn on between "off" hours (i.e. when you're sleeping), or tap it from Control Center during meetings.
Portrait Orientation locks the phone screen in vertical mode. It's best for reading articles while lying down.
Brightness changes how well lit your screen appears. Lower brightness at night (or to save battery), and slide right for higher brightness when you're outside in full sun or in a bright room.
Audio Remote offers play/pause, backward/forward, and volume control for the song that's playing through the Music app or one of your music-streaming services.
Airplay mirroring can be used to beam what's on your iPhone to the TV wirelessly. Both the Apple TV and the iPhone must be connected to the same wireless network, and this Airplay symbol will appear. You can also stream your iPhone content to your computer through third-party apps like AirServer. It can also be used with iTunes for AirPlay-enabled speakers.
Camera takes you to your phone's camera. You can set your Camera to open Camera in square mode or with a certain filter by default. Simply open Camera, slide to Square or tap the Filter button (the one with three circles), select the desired filter, then close Camera. Now every time you open Camera, that will be your default setting.
Calculator opens the app that tells you how much tip you owe.
Timer tells you when your pizza is finished baking.
Flashlight turns on your camera's rear flash to guide you in the dark.
Airdrop can be turned on so that you can wirelessly share content (photos, videos, links, etc.) to other iOS devices. Both WiFi and Bluetooth must also be enabled.
Track Title can be pressed to take you right to the app where the music is playing.
Track Time tells you where you are in the song.
Airplane Mode turns off your cellular connection, WiFi, and Bluetooth all at once. Enabling this mode is also a great way to charge your phone faster.
WiFi turns on wireless Internet. Every time you join a network you trust, tell your iPhone to remember it. That way, when you tap this WiFi shortcut, you don't need to go back to your Settings app and enter a passcode.
Bluetooth turns on your iPhone's Bluetooth discoverability.

But the most important tip of all is: