Coming up with something for a gift exchange can be stressful. You don't want to spend too lavishly, but you also definitely don't want to give a lame present. That's why the following 10 finds are all great options. They look more extravagant than they are, they're just the right size to go under a tree, in a locker, or atop a desk, and they're all between $4 and $31. So get out there and be a not-so-secret success.
— Additional reporting by Kaitlyn Dreyling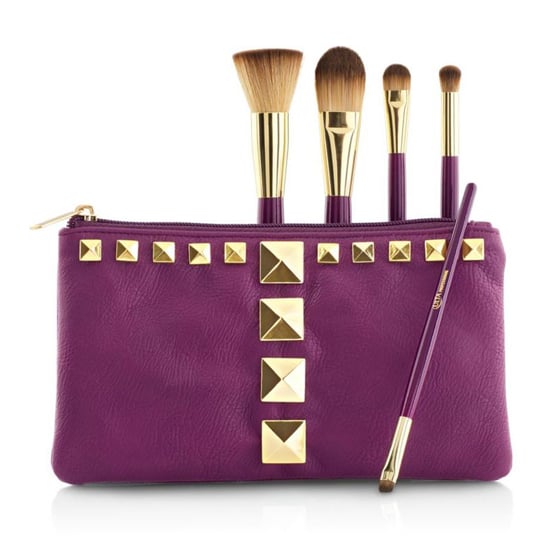 When it's cold and gray, a pop of color cuts right through the dreariness. This Ulta Professional Brush Set [1] ($20) is cute, inexpensive, and bold. Plus, it comes with a cute studded pouch.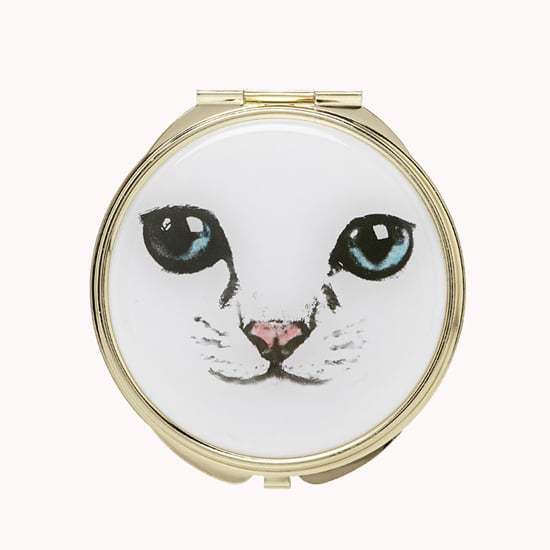 There's something timeless and feminine about touching up your makeup with a cute pocket mirror. This Feline Mirror Compact [2] ($4) will have your kitty-loving friend excited to stow this in her bag.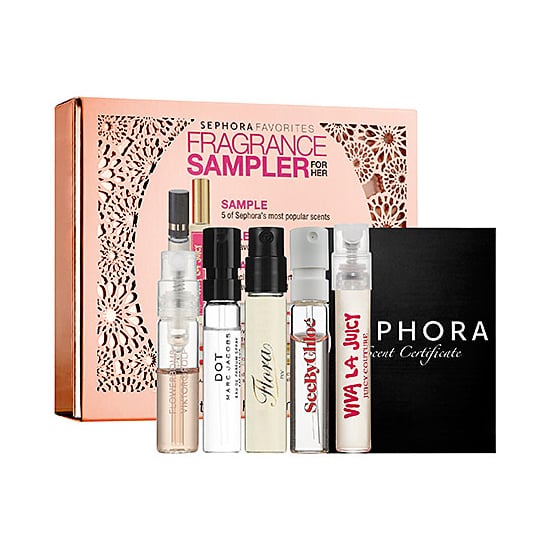 You can never go wrong with perfume. And if you don't know the woman's taste, then buy this Fragrance Rollerball Sampler For Her [3] ($24). That way she'll find something she likes. And if not, you tried your best.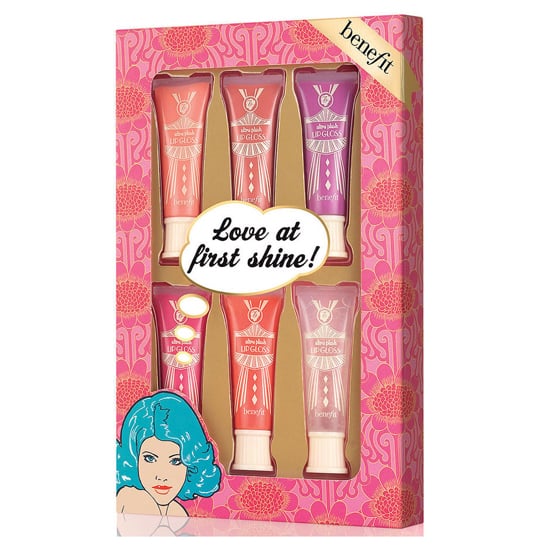 Benefit's great products and bold packaging have long made it a cult favorite, and the beauty brand's Love at First Shine Lipgloss Set [4] ($26) ensures that whoever receives it will have excellently hydrated lips perfect for kissing.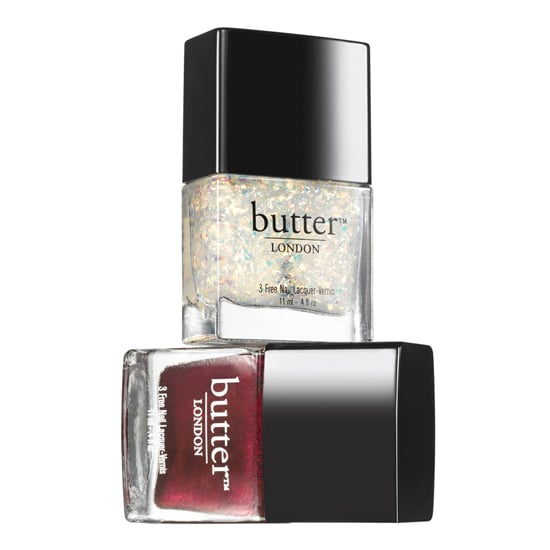 This Butter London Double Take Fire Duo [5] ($24) has two fashionable but festive colors that look good on anyone. And if she flexes her nail-art muscles, even better!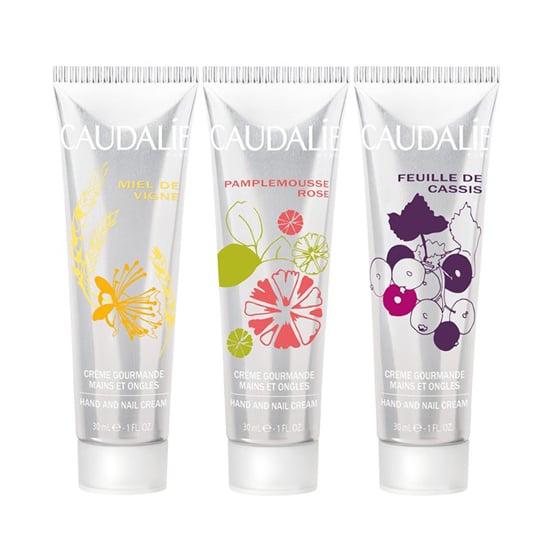 We use our hands constantly, and they rarely get the pampering they deserve. And that's what makes this Caudalíe Hand Cream Trio [6] ($25) so nice. It gives your giftee a good excuse to treat her hard-working appendages right.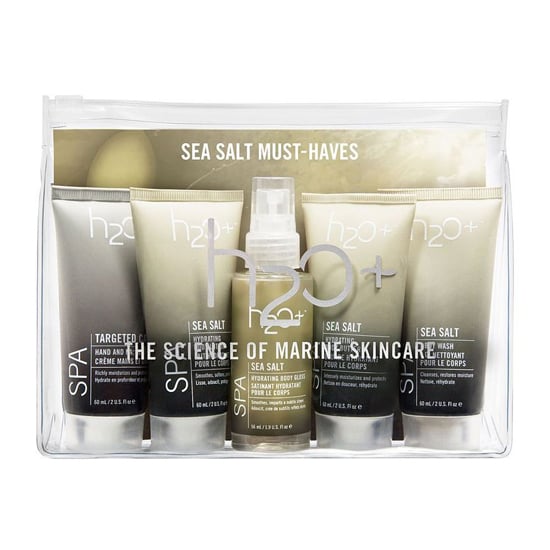 You don't have to spend much to give her the gift of spa. The H2O Plus Sea Salt Must-Haves Set [7] ($25) comes with body wash, body butter, body spray, lotion, and hand cream, so she can pamper and stay hydrated all Winter long.
If you drew a guy and have no idea what kind of stuff he'll enjoy, then check out the Kiehl's Essentials For Him [8] ($31). It has all the basics, so he'll feel refreshed and spiffy every morning.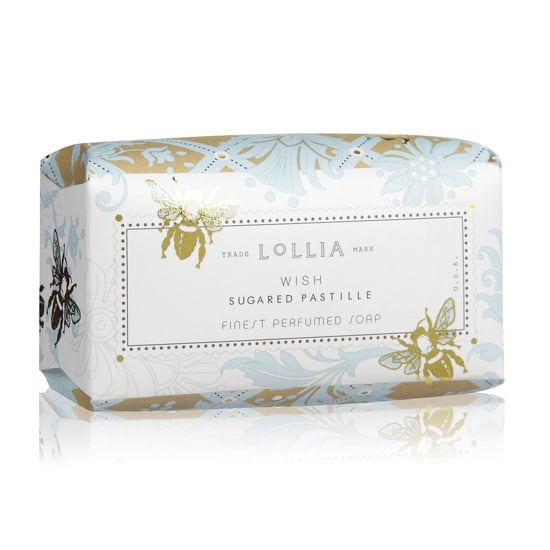 Not only does this Lollia Wish Shea Butter Soap [9] ($10) come wrapped in gorgeous packaging, but also, the bar soap inside smells pretty decadent.
Tweezerman makes everyday tools like nail files and tweezers into something worth celebrating, and its Mini Nail Rescue Kit [10] ($20) is the perfect combination of functionality and festive appeal.