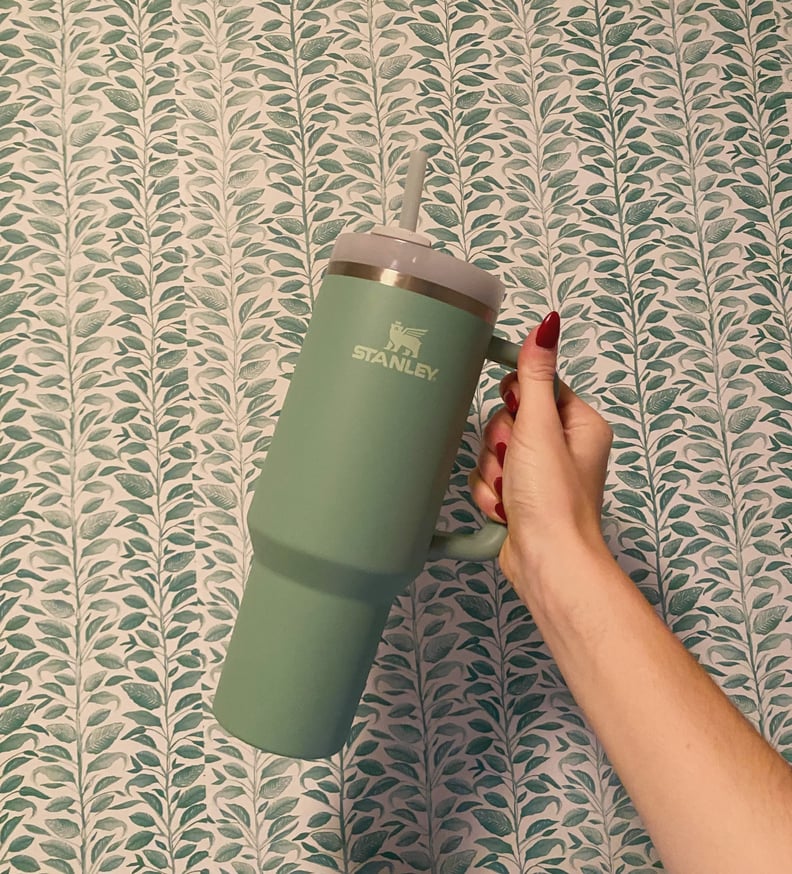 POPSUGAR Photography | Marisa Petrarca
POPSUGAR Photography | Marisa Petrarca
As POPSUGAR editors, we independently select and write about stuff we love and think you'll like too. If you buy a product we have recommended, we may receive affiliate commission, which in turn supports our work.
I remember the first time I was introduced to Stanley, not a person, but the drinkware and gear brand that's not-so-quietly taken over social media. I was visiting Hutton Brickyards — a quaint retreat in upstate New York — when my coffee arrived in a giant Stanley thermos that I fell in love with. I was so enamored with the retro-inspired hammertone design that it even made an appearance in one of my three TikTok videos to date. (I'm working on posting more, OK?)
So when the brand offered to send me its newest model — the Quencher H2.0 FlowState Tumbler ($45) — I knew I couldn't say no. After all, I've seen it all over TikTok and countless times IRL. The bottle is famously massive, coming in at 40 ounces, and has racked up thousands of five-star reviews across the board, not to mention a fan base that attests it's one of the best innovations to date. Curious about whether it would just become *another* water bottle in my collection or if it would actually change my life, I put it to the test. Check out my honest review ahead.
What I Like About the Stanley Tumbler
What don't I like about this Stanley tumbler is the real question. I've had it for about a week, and it's become my day-to-day companion, which is saying something because I'm the dehydrated one of the friend group. I'm low-key shocked to admit that it's earned a spot on my bedside table in case I wake up thirsty in the night, it spends all day on my desk throughout the day (filled with sparkling water from my apartment building), and I've even been bringing it to Orangetheory classes in the evening. Thanks to this water bottle, I'm confident I'm the most hydrated I've ever been.
Despite the tumbler's massive size, it's still portable and practical thanks to its large handle. It even has a narrow base that can fit into your cup holder. (I'm not positive it fits into every cup holder in existence, but it fits in my Mini Cooper's just fine.) One thing you might not realize about this tumbler is that the straw isn't the only way to drink it. You can also twist the top in case you'd rather sip your beverage straight out of the tumbler (which I've done in very thirsty moments). I also love how you can spin the lid and cover the straw opening to prevent spills when you're on the go.
Oh, and I can't forget to mention that it keeps drinks cold legitimately all day. The brand says it can do so for up to 11 hours, but I'm convinced it's kept mine colder even longer than that. Sometimes when I take a sip of it in the night, I'm surprised to find that it's still refreshing and not lukewarm like a normal glass of water would be.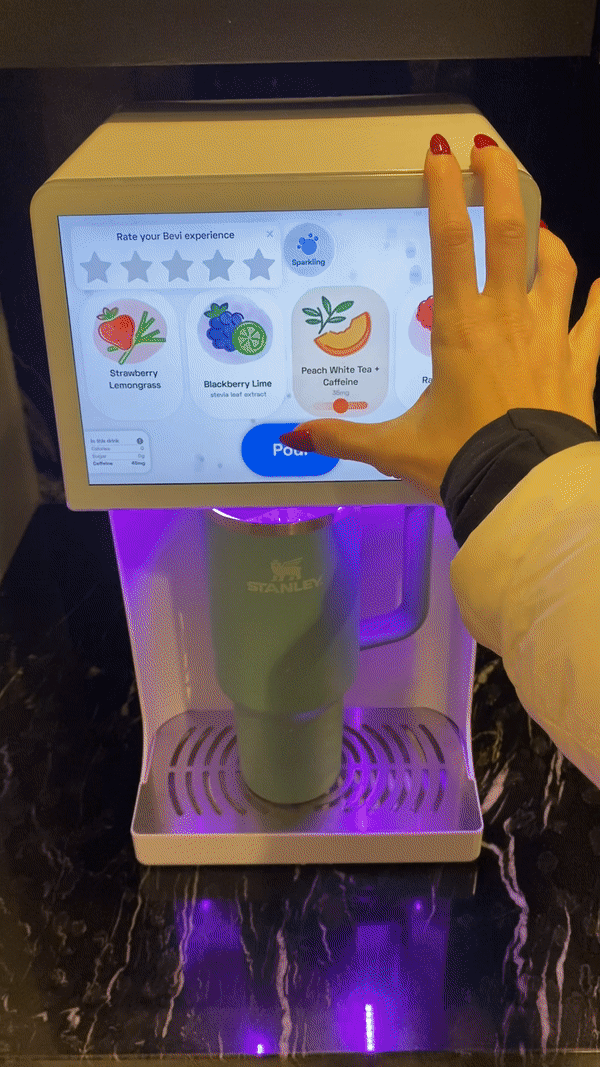 What's Worth Noting About the Stanley Tumbler
One thing worth noting about the Stanley tumbler is that it's not entirely leakproof (I learned this the hard way when I flipped it upside down to test it), but that's not something that's promised by the brand. That might be important to keep in mind if it's a dealbreaker for you. Another thing? It's no stranger to selling out, so if you catch it in stock and want one, consider yourself lucky.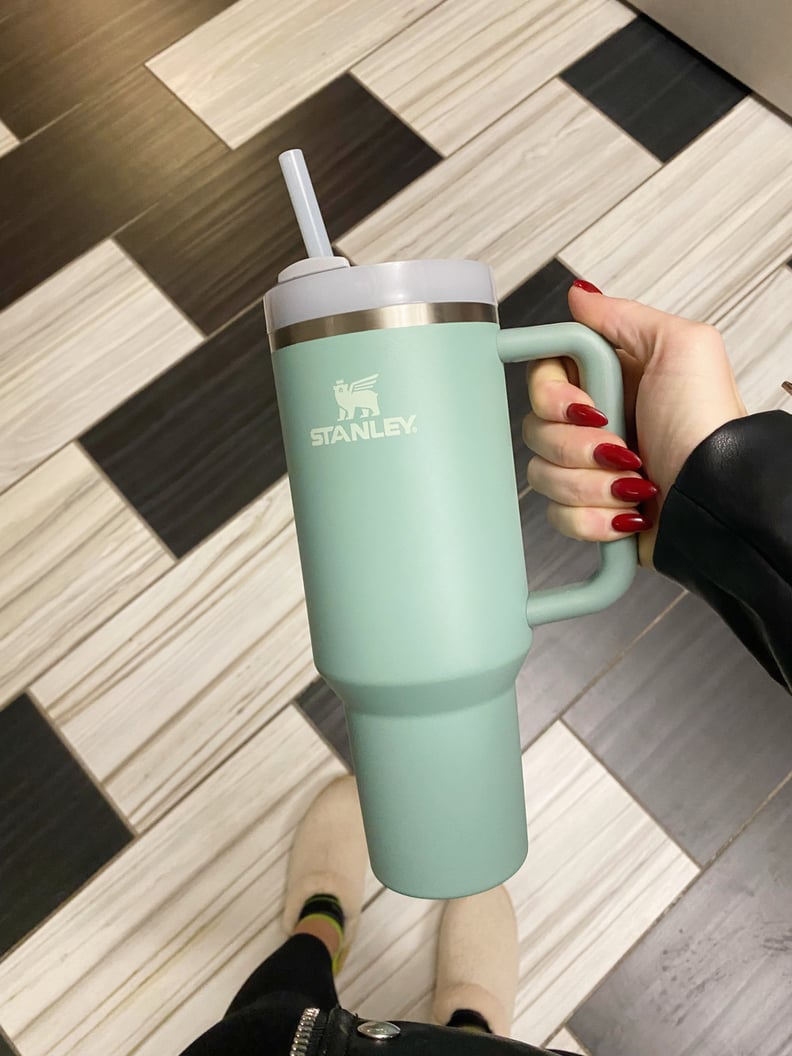 Who Is the Stanley Tumbler Best For?
This tumbler is best for those who want to stay hydrated without having to refill their water bottle over and over again throughout the day. It's also a brilliant gift idea for the person in your life who needs to drink more water or your zeitgeisty friend who knows all of the trends.
Additional Details
It keeps beverages cold for up to 11 hours.
This tumbler is dishwasher safe.
It's BPA-free and made of 90 percent recycled 18/8 stainless steel.
Where Is the Stanley Tumbler Available?
In addition to the brand's website, the Stanley tumbler is sold at Amazon ($45), and it just got restocked in plenty of fun colors, including a bright blood orange shade called Tigerlily and a vibrant blue shade called Pool. You can also find the viral tumbler at Dick's Sporting Goods ($45) and REI ($45).
Rating:
★★★★★