OK, so we've been keeping a close watch [1] on Lupita Nyong'o since she first hit the red carpet, and we have a question: how does she keep coming up with new and inventive hairstyles? She only has about two inches of hair, yet every time Lupita attends a Hollywood event, magic happens. Her hair team deserves an award for creative genius. She's sported switched-up parts, a powdered widow's peak, and Afro puffs. Vote on your favorite hair moment below and get short-hair inspiration, too.
To the Left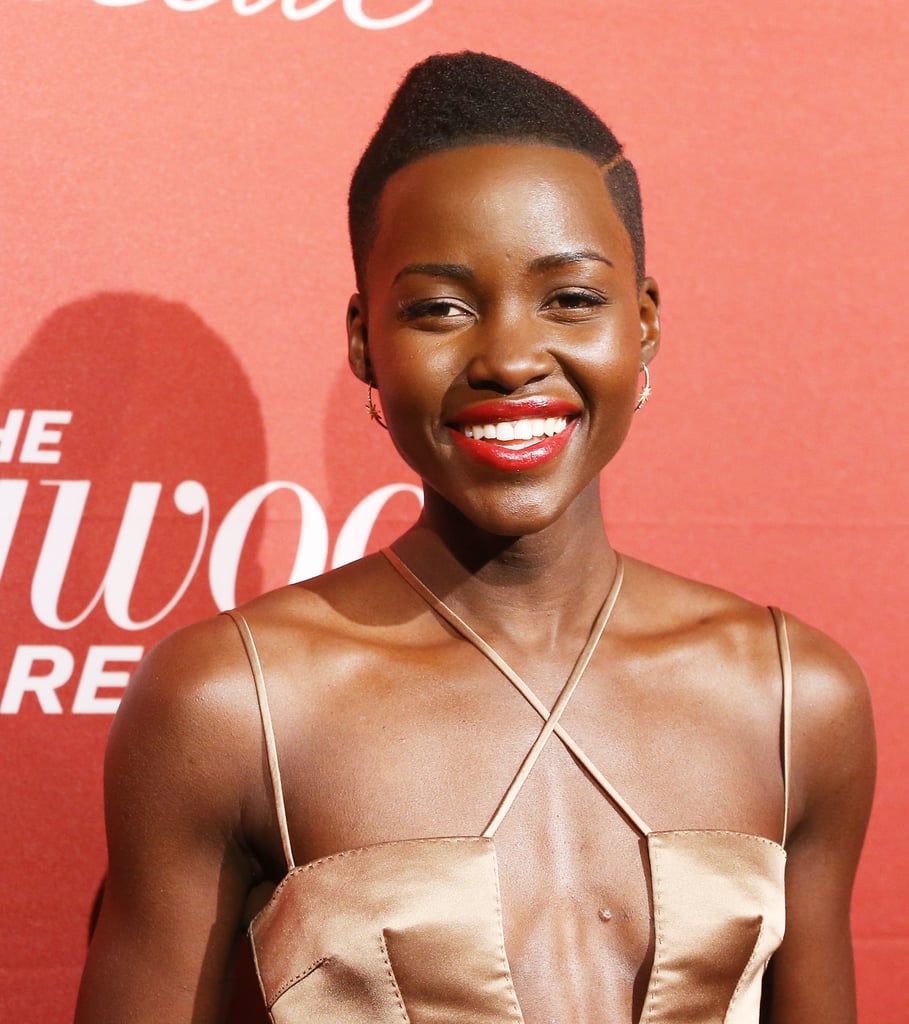 It was a classic red lip paired with a modern 'do for the first-time nominee at the Hollywood Reporter party.
The French Roll (Oh, and It's Purple)
At the Met Gala, Lupita wore her hair in a french roll that was dyed purple! She embellished the updo with a Cartier headband.
A Twisted Pompadour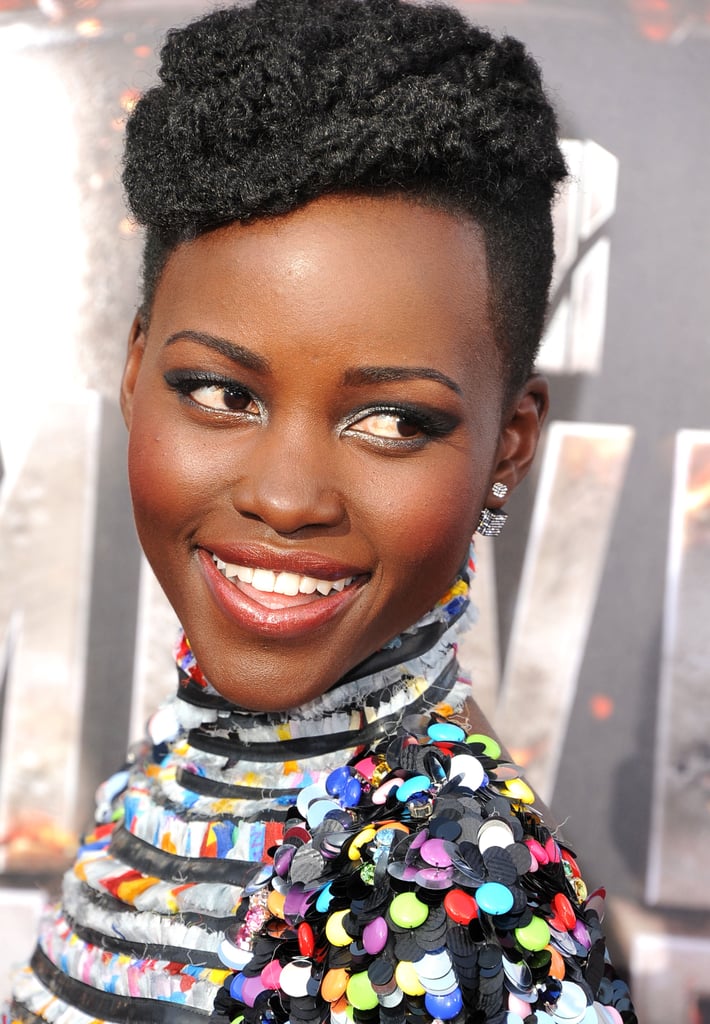 This twisted pixie style from the MTV Movie Awards is one of our favorites from Lupita. She also sported an extradramatic smoky-eye look.
The Elvis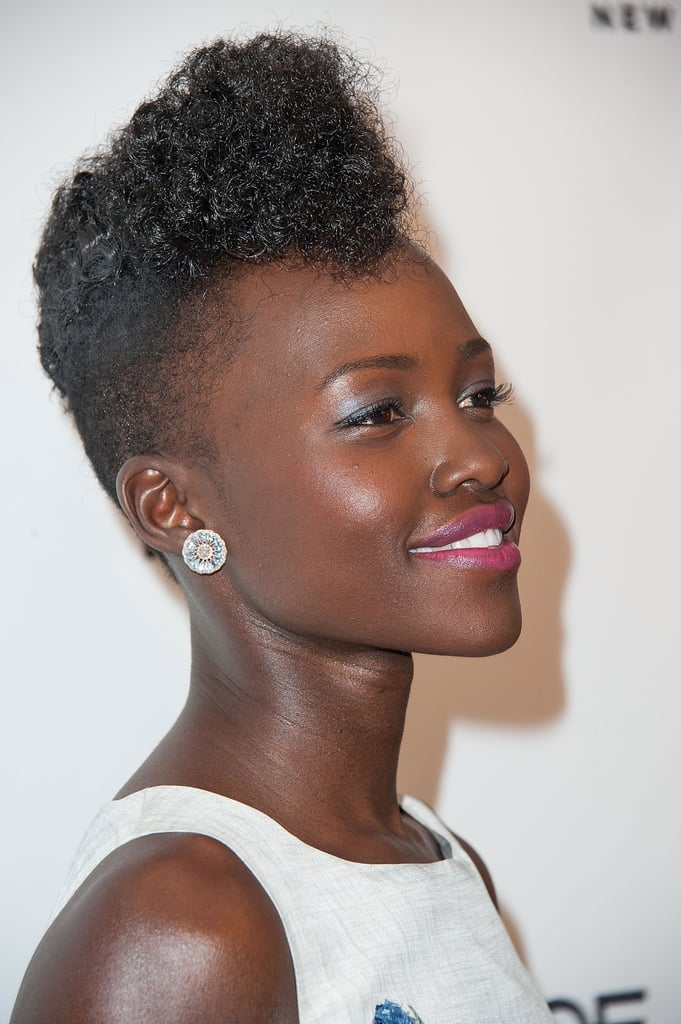 Lupita graces the cover of the May issue of Marie Claire, and she celebrated the accomplishment in this Elvis-esque pompadour style.
The Wedge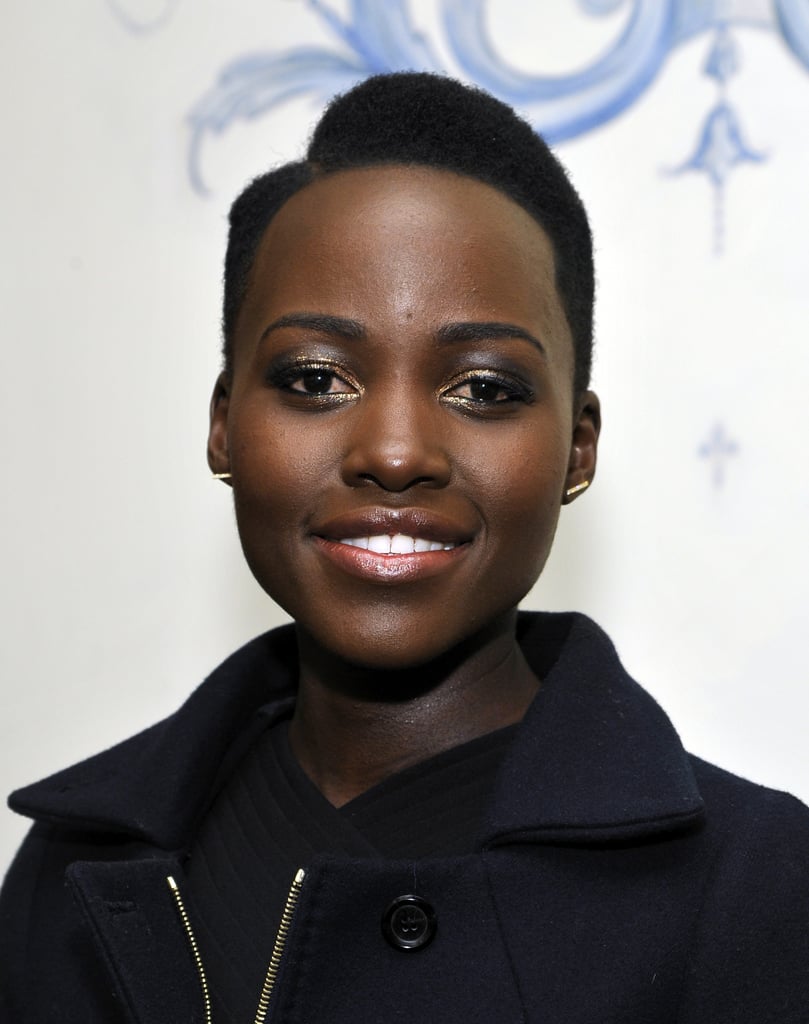 We couldn't help but be reminded of the guys from Kid 'n Play and the House Party movies when we saw Lupita's hair at the W magazine party ahead of the Golden Globes! Her gold and gunmetal eye shadows made her palette twice as nice.
Afro Puffs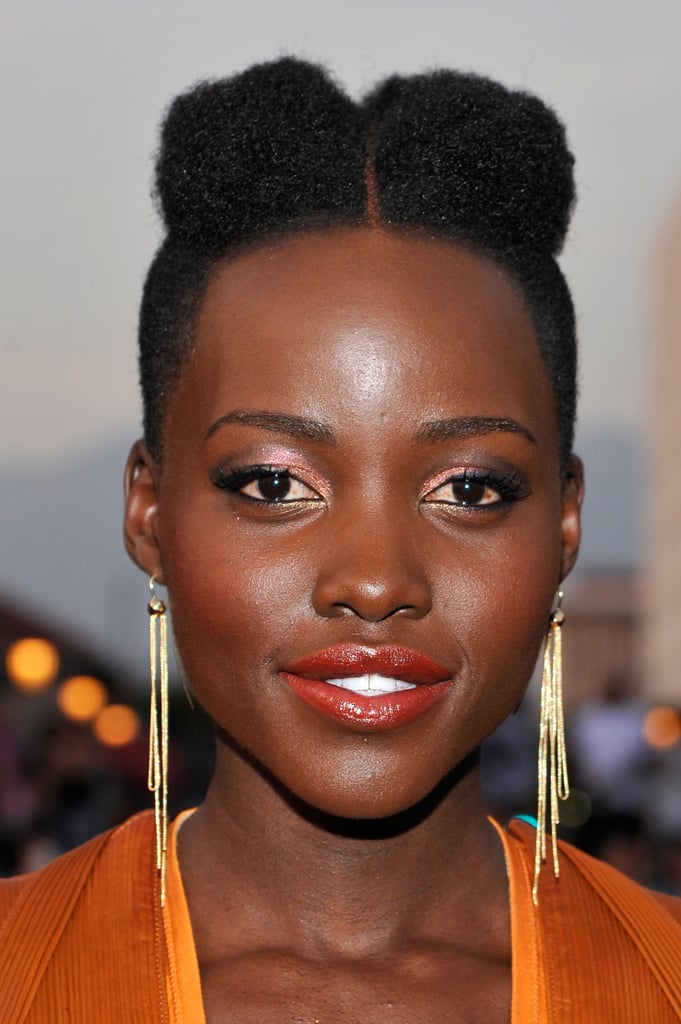 We were blown away by this creative 'do: a middle-parted look with unexpected height (Minnie Mouse ears? Princess Leia buns?). So cool.
The Box Cut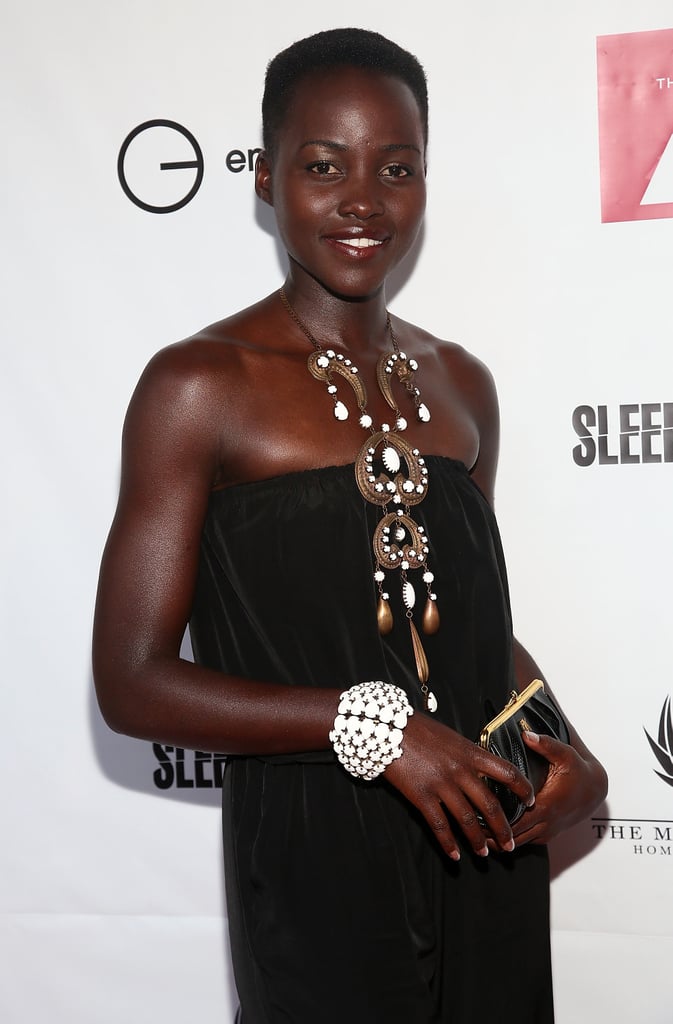 In one of her first red carpet appearances this past May, Lupita was channeling Grace Jones with a sexy box haircut and glowing skin.
The Widow's Peak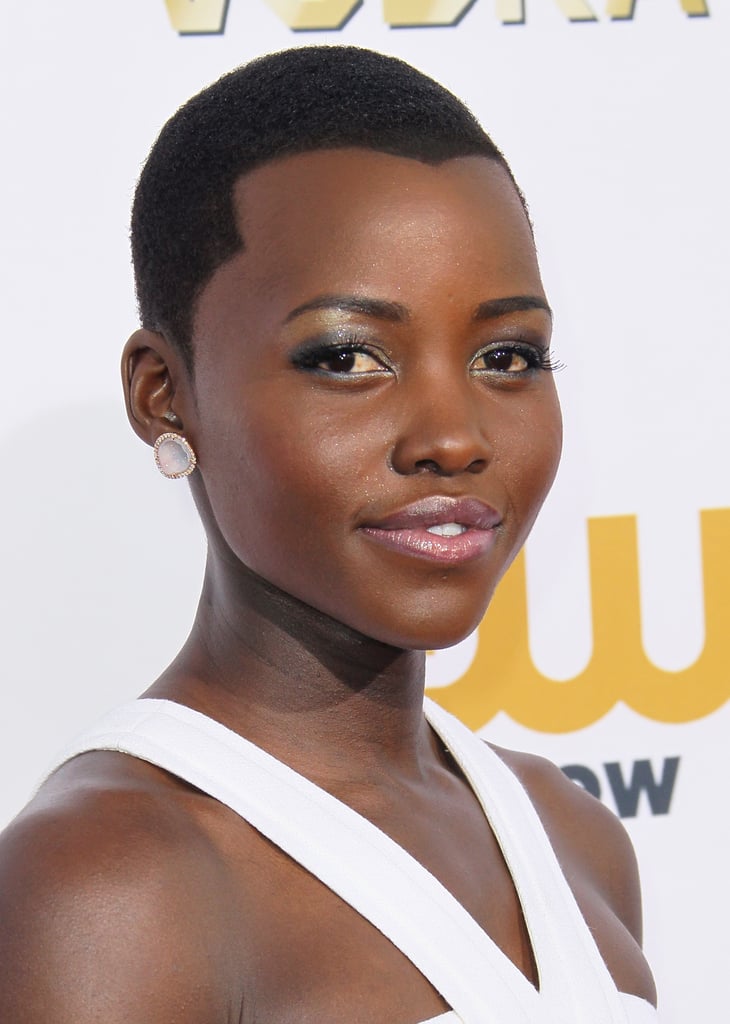 Lupita wore a faux widow's peak on the Critics' Choice Awards red carpet that directed the attention to her silvery eye makeup.
The Princess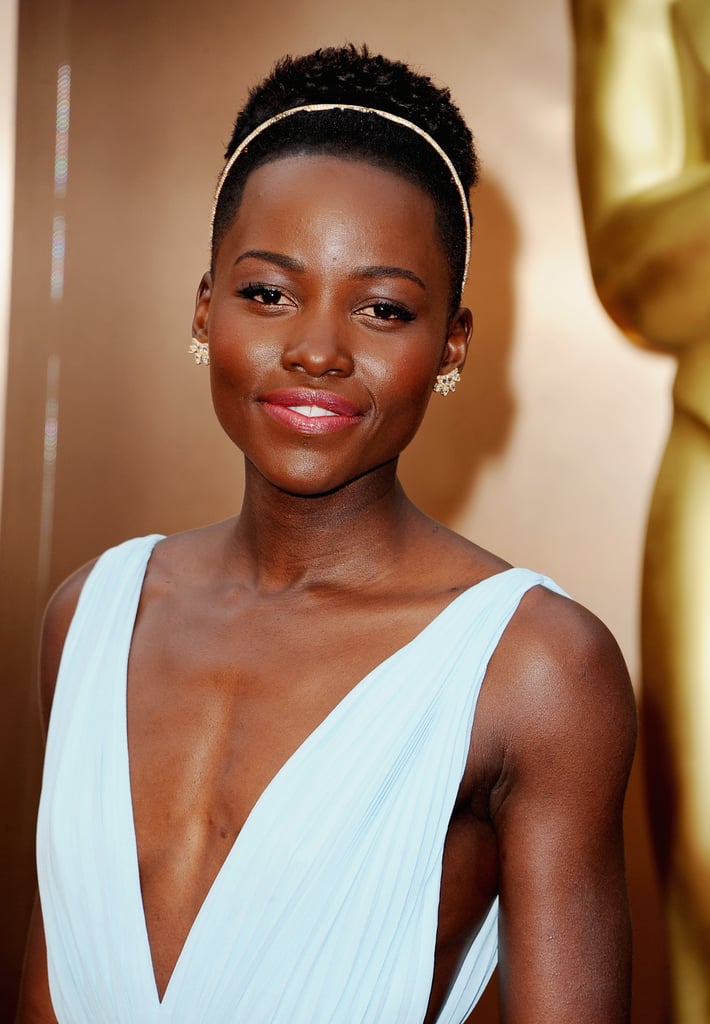 Her best look yet was the 18-karat gold headband she wore on the Oscars red carpet. She looked like a grown-up princess when she accepted her award for best supporting actress.
Kitten Ears
For the GLAAD Awards, Lupita's hairstyle was something akin to cat ears (too cute)! She paired it with a bold green eyeliner and a bright orange lip.
High-Top Hair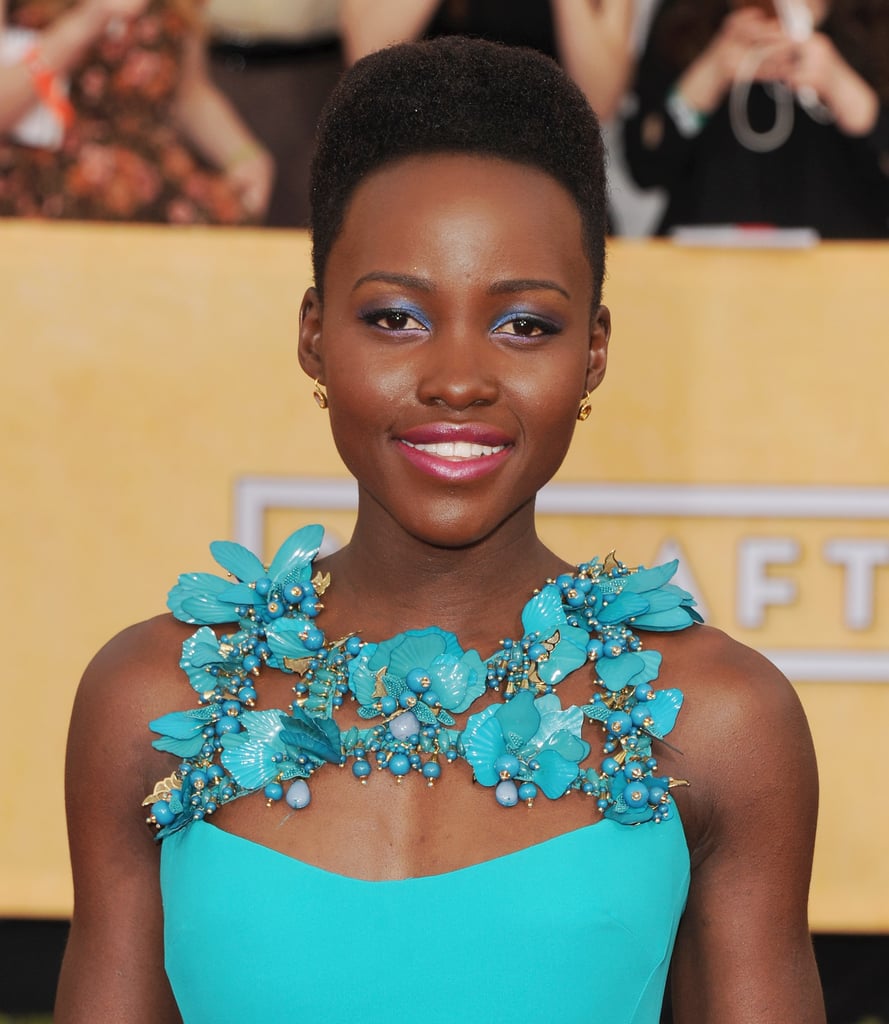 The SAG Awards winner hit it out of the park with a taller-than-expected hairdo and turquoise ombré eyes that matched her Gucci dress.
The Fade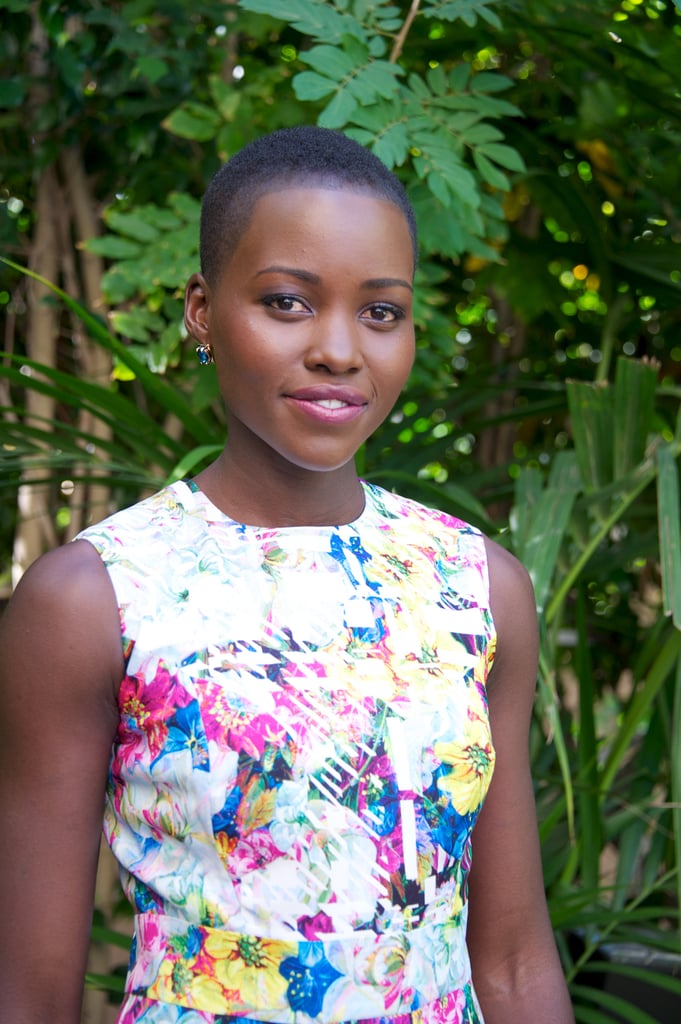 She went pretty in pastels with her makeup at the 12 Years a Slave press conference in Beverly Hills, CA, in October.
Deep Side Part
At the Golden Globes, Lupita rocked the red carpet in a stretched-out Afro and side part.
The Double Part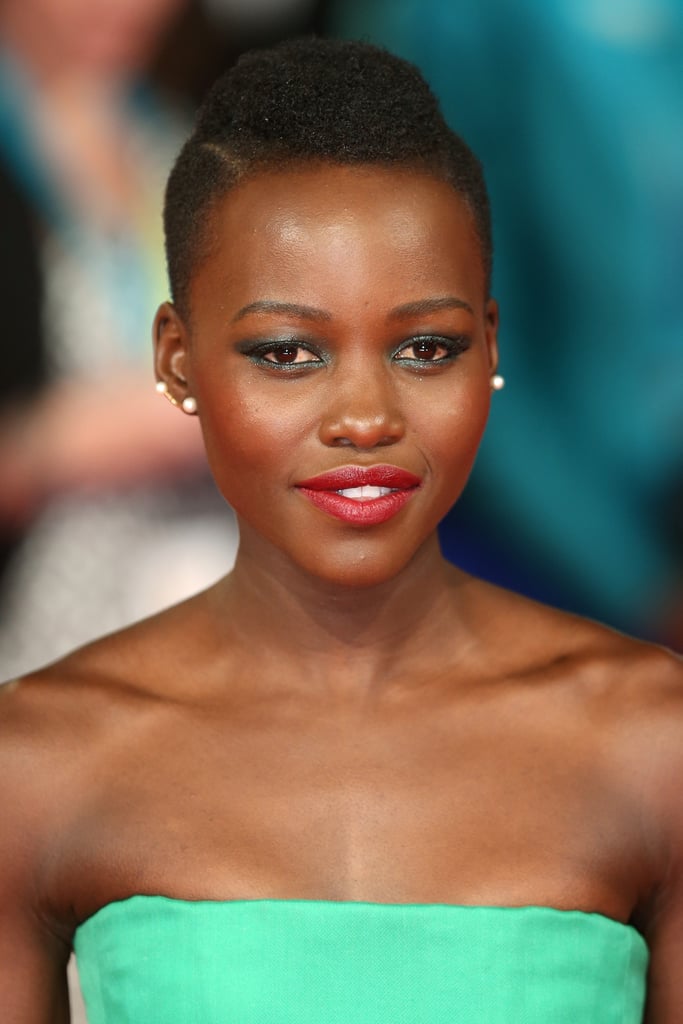 Not many actresses would dare to match their eye shadow to a verdant Dior couture gown, but Lupita rose to the challenge with rosy lips at the BAFTA Awards.
The Crown Braid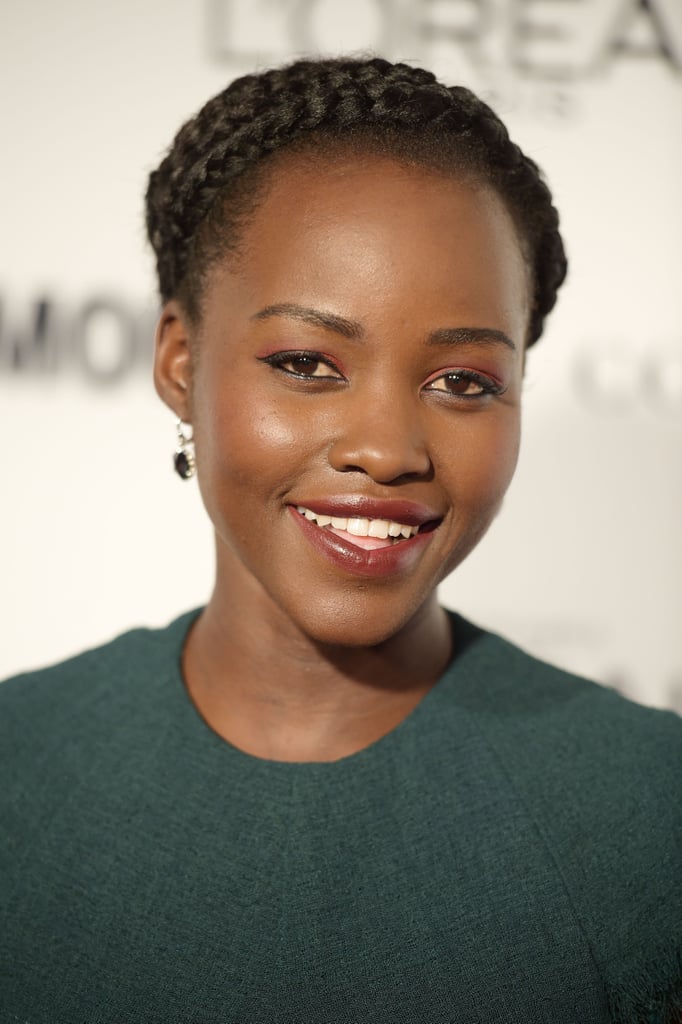 At the 2015 Glamour Women of the Year Awards, Lupita wore her hair in a sleek protective style [2].