Best Mean Girls GIFs
10 Years Later, Mean Girls Keeps Schooling Us on Fashion
How naive we were just one short decade ago? We didn't know fetch (nor not to try to make it happen) and were often caught wearing colors other than pink on Wednesday.
That's because before then, we hadn't seen Mean Girls. So, in honor of today's 10th anniversary, we decided to pay homage to the cultural phenomenon with just a few of the style lessons it taught us. Project Runway and The Devil Wears Prada aren't the only place you can learn a thing about fashion, after all — there's a whole lot to learn from Mean Girls, too!
— Additional reporting by Randy Miller
1: You may have to sacrifice fashion for friendship.



See the other eight lessons we've learned, right here.


2: Never be afraid to embrace new trends.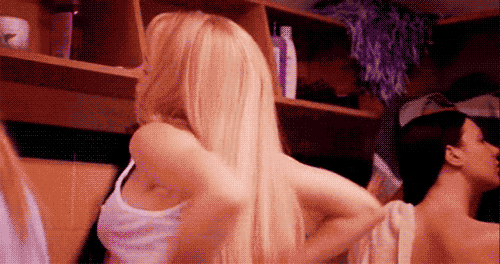 Because you never know who's going to start wearing it next . . .



3: The gym is totally worthy of a fashion moment.



4: You can make any injury a fashion statement.



5: Always have a backup dress.



6: It can be fun to match outfits.



7: Lingerie is a totally appropriate Halloween costume.



8: And sometimes it's OK to dress down.



9: But fashion has rules – don't break them!



Happy anniversary, Mean Girls!

Source: Paramount Pictures