Celebrities Wearing Jeans and a White T-Shirt
14 Style Icons Who Make Jeans and a White Tee All Their Own
ADVERTISEMENT ( more slides)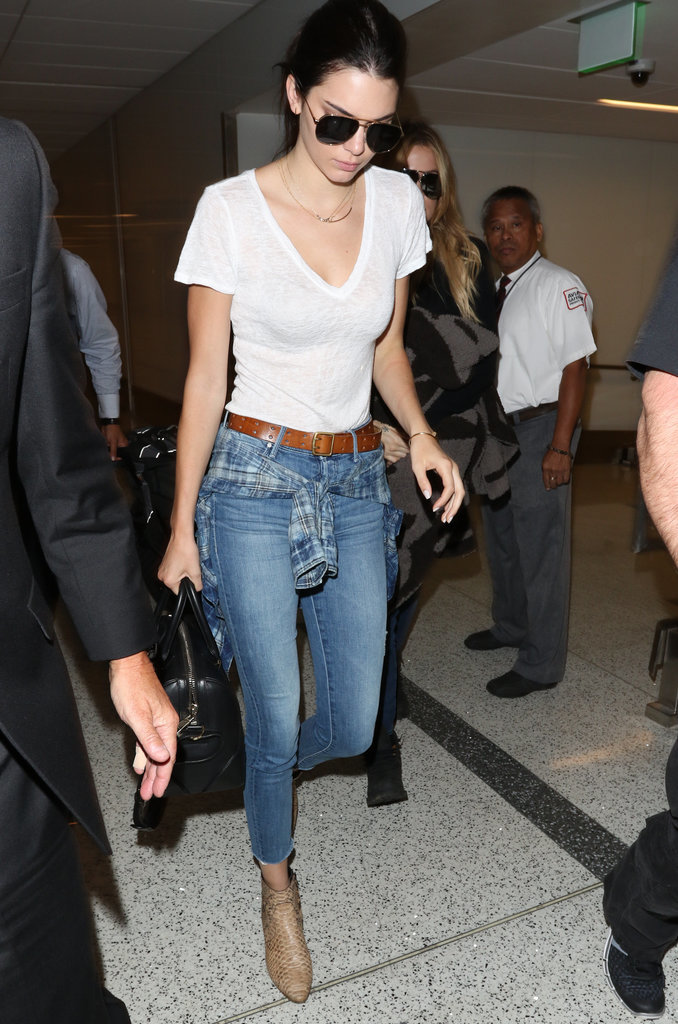 1
14 Style Icons Who Make Jeans and a White Tee All Their Own
Jeans and a white t-shirt have become staples in every girl's closet. The unbeatable combo is a go-to when you
"have nothing to wear,"
and you likely need little else to finish your look. But since the classic foundation already provides maximum comfort, why not add a dose of style? Take a tip from 14 of our absolute favorite style icons, from
edgy-meets-sophisticated Kendall Jenner
and
sporty-girl Gigi
to the always
feminine Taylor Swift
, and learn how to make your next denim outfit all your own.